Where It All Began
---
My interest in event planning and design began when I turned 18 and had my debut, a sort of sweet 16 celebration. I ended up taking care of most of the details myself. From then on I was hooked. I started pitching in for every wedding, birthday party, and special occasion I could get my hands on.
I realized my obsession when I started researching for my own wedding. I knew instantly that I wanted something fun, unique and was a representation of my hubby and I. I had one problem. I LOVE modern elements yet I'm also a sucker for the vintage look. I did my best to capture the best of both worlds by going with an art deco-ish theme. I kept the vintage vibe through classic elements (dresses, birdcage veil, hair and make-up), and brought in the modern look through most of the paper goods (I'll have a special post to showcase our DIY invitations and programs) and decor.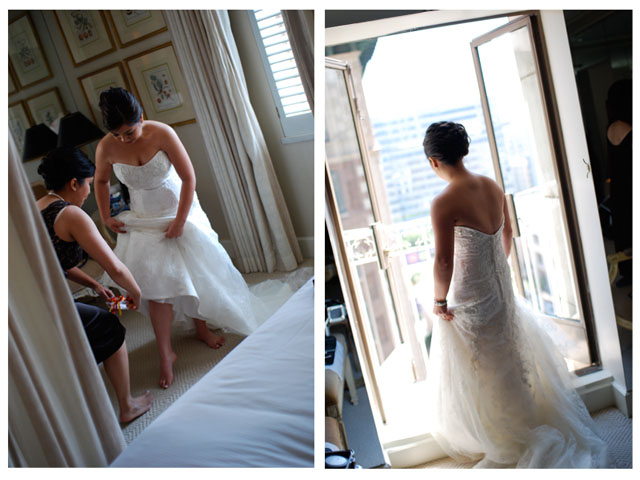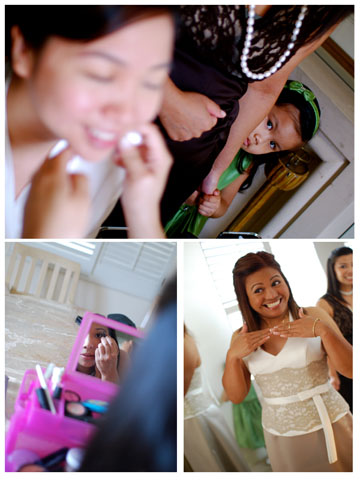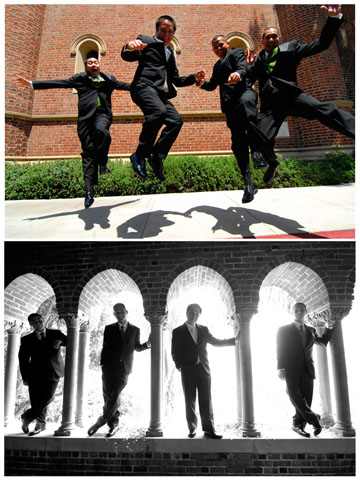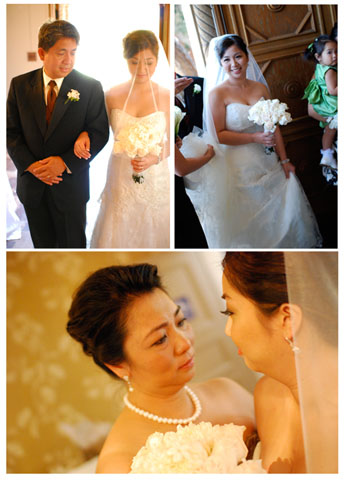 We discovered a beautiful church on the USC campus that had the look of a grand cathedral yet still maintained an intimate vibe. Since my hubby got his graduate degree from USC that year and we wanted a downtown wedding, it was the perfect spot to have our ceremony.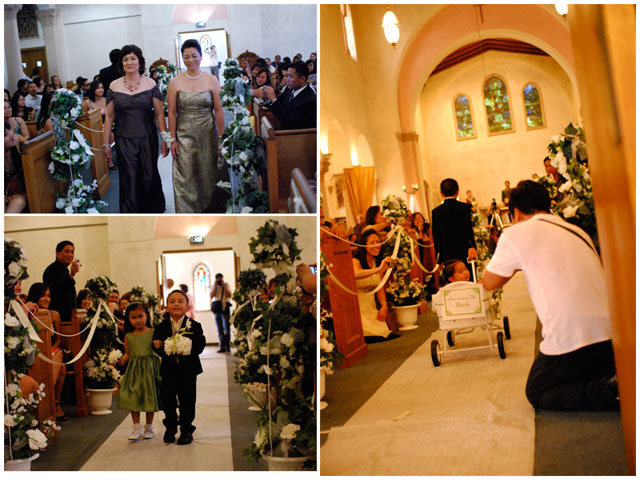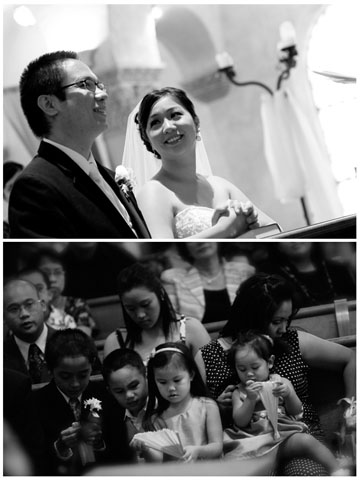 Originally we wanted a small wedding because I dreamed of having a rooftop reception in downtown LA. But, we have a huge family. In order to have everyone present and still manage a rooftop reception we decided to have two receptions.  The first one was held at the church's courtyard and hall. It was more of an hors d'oeuvres reception with a coffee bar. (my hubby and I are coffee addicts!!!)  It was a hit! We also loved that our guests were free to mingle and chit chat with whomever they pleased.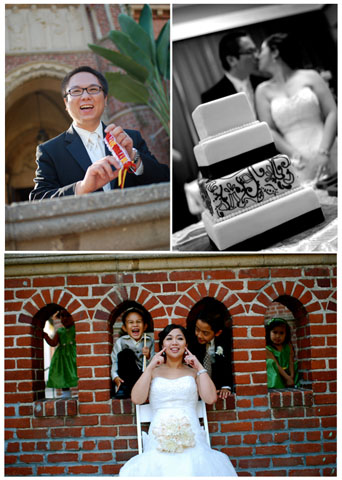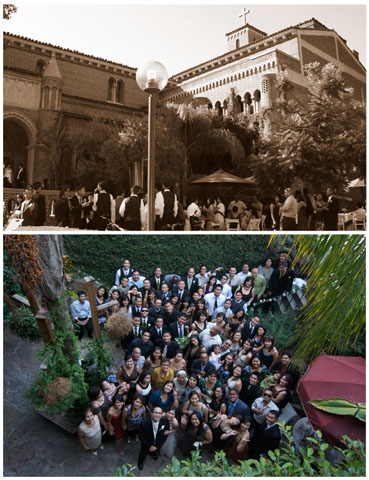 The second reception was for an intimate group of 50 which included our entourage and closest family and friends. I got my rooftop reception and my hubby got a scrumptious meal which was uber important to him.  It was the perfect ending to our wedding day.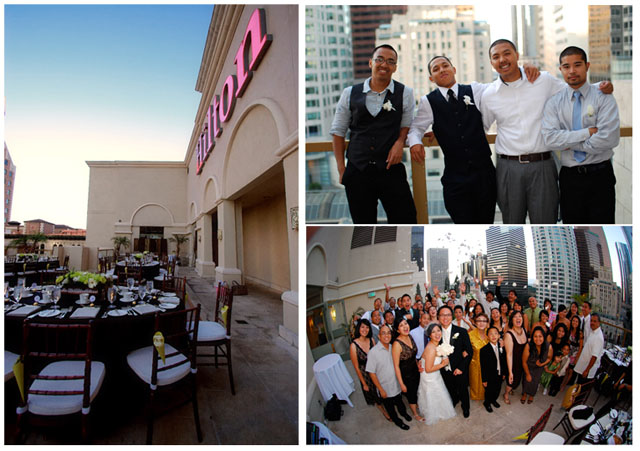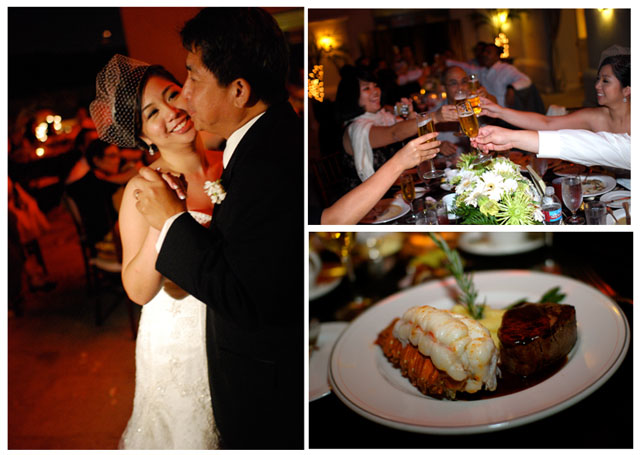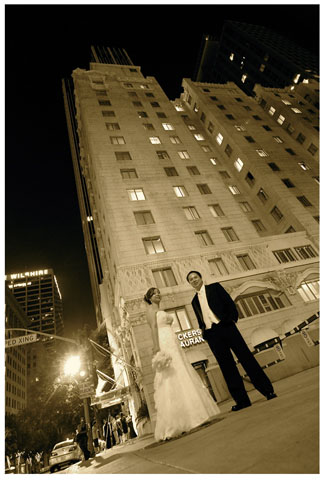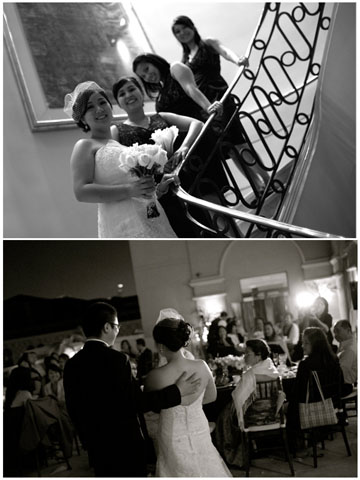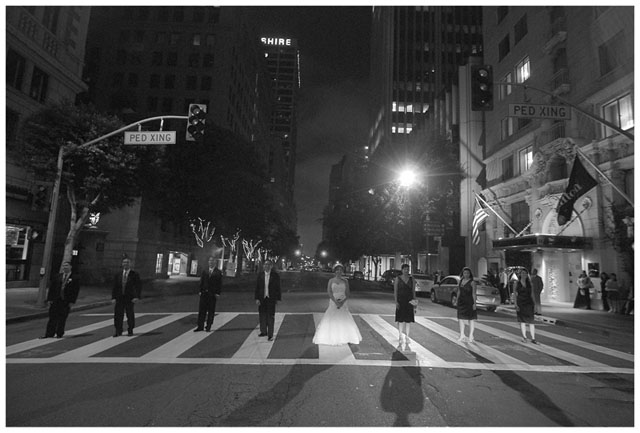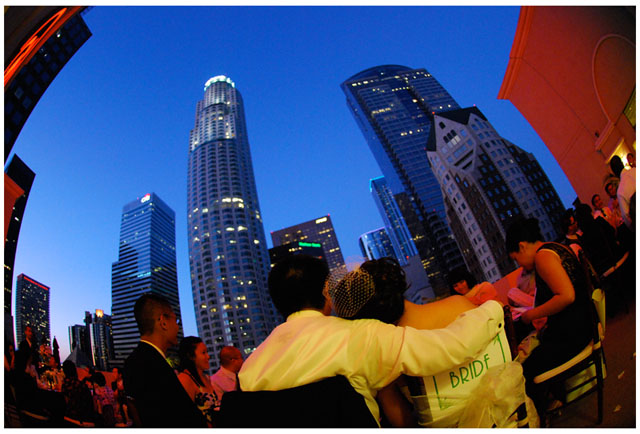 So much love went into making our wedding day a reality.  Family and friends worked together to arrange flowers, helped with a ton of do-it-yourself projects, set-up tables, chairs, and decorations, they even dropped off our wedding gifts while we were away on our honeymoon. No words can express how much we appreciate our loved ones for making this day so special for us.
Next time, I'll post more detail shots, the flowers, and diy projects from our wedding on When It All Began Part 2.
***
Vendor Credits
Dress: Jay's Bridal /Veil: Crowning Glory Designs / Make-up: Chrissie Tecson of Skin Sanctuary / Flowers: Blooms by Alice / Photographer: Danilo Photography / Ceremony and Light Reception: United University Church / Entourage Dinner: Hilton Checkers / Cake: Stephanie Baloy of Viola Ray / Espresso Bar: Mocha Kiss Coffee