DIY Decor: Animal Circus Train
---
Here is a simple do-it-yourself project for an animal circus train that can be used to enhance any circus or carnival themed occasion.  As mentioned on our Vintage Circus Birthday post, the mastermind behind this project was the daughter of Abby from Piece of Cake.  It is definitely a project that everyone in the family can help with.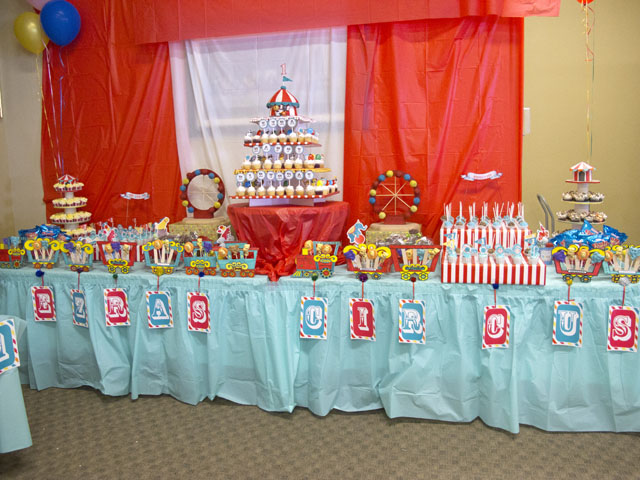 Materials:
1. Circus Train Coloring pages – (Some coloring pages can be found here. Note: We modified each car so that there were no animals pictured and enlarged each car.)
2. Popsicle sticks
3. Foam Blocks
4. Optional: Small Glass Square Vases
5. Animal Candy Pops
6. Glue Gun / Glue Dots
7. X-acto Knife / Scissors
8. Crayons / Markers
…….
Step 1: Color each car according to the color scheme of your party.
Step 2: Cut out each car including the middle section.
Note: It is easiest to cut the inside using an X-acto knife.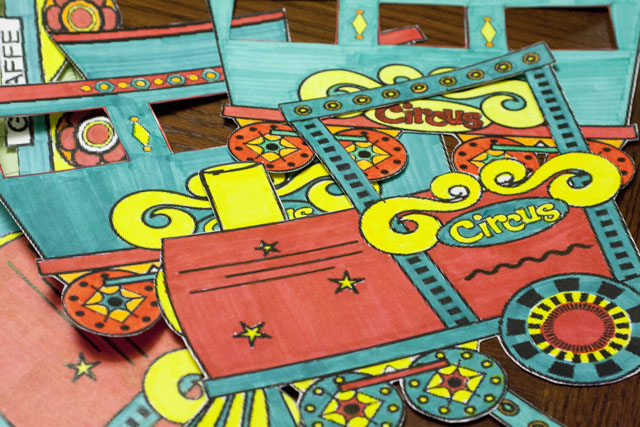 Step 3: Using a glue gun or glue dots, attach the popsicle sticks evenly spaced on the back side of the train.  It should look like bars on a cage.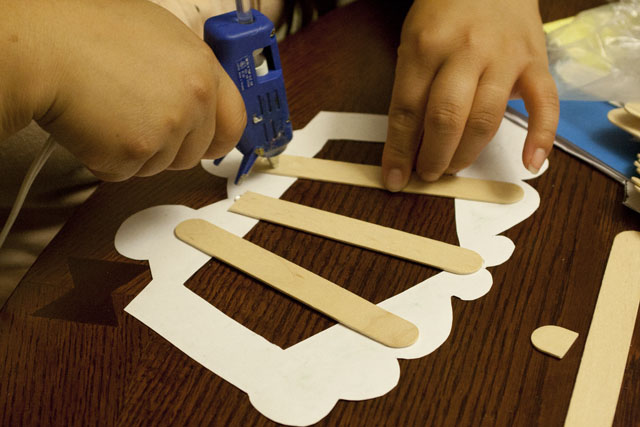 Step 4: Attach foam blocks to each car.
Note: The height of each foam block should not be visible from the front side of the car.  Also, I found it easier to attach the train to a small square vase filled with foam to give weight to the car.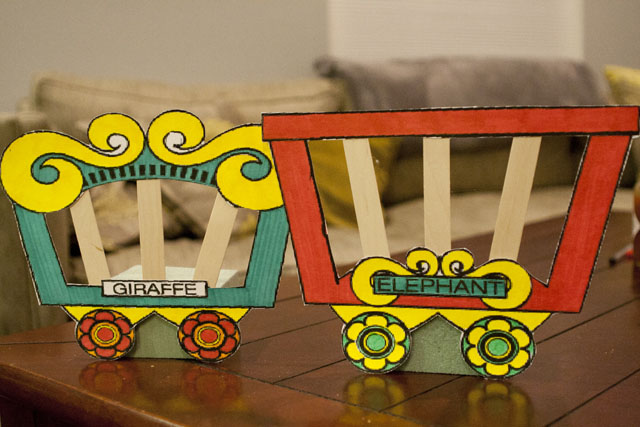 Step 5: Insert Animal Candy Pops to foam and position it as desired. In our case we let some stick out through the cage bars or tower above the train.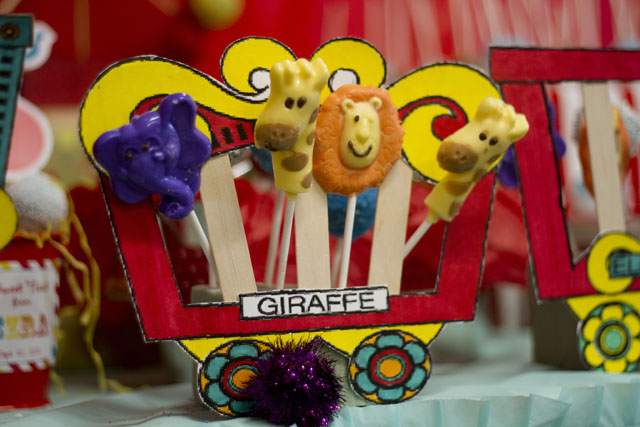 Voila…you're done! This super easy decor element was the added punch to pull our circus themed dessert table together.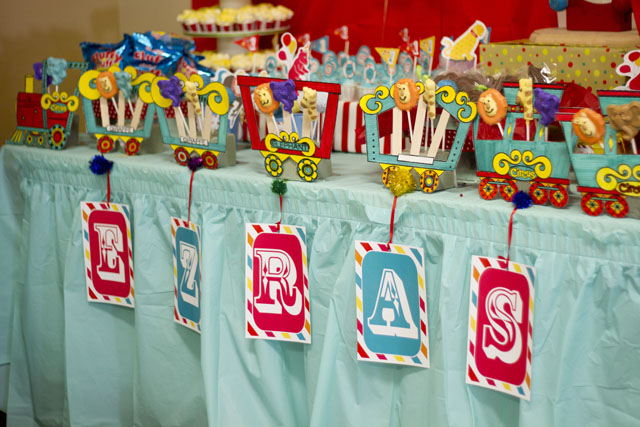 If you end up trying out this simple project I'd love to see the final outcome!
*******
Vendors:
Animal Candy Pops: Piece of Cake