"Back To School" Baby Shower Games
---
School wouldn't be school if there weren't fun, educational activities to occupy the day!  Needless to say, we made sure that this baby shower was filled with entertaining school activities with a little baby twist. Here's a special post to highlight just a few…
Name Cards
At the beginning of every school year teachers ask their students to fill out name cards to help them learn each of their names. Since  Jon and Donna have a cute tradition of naming their kids using their initials "J & D", we asked our guests to help the parents with some name suggestions.  There was one card at each place setting and once they were done writing out their name they were asked to post it on one of our activity boards in the front of the classroom for everyone to see! Obviously this little activity was a hit since there wasn't anymore space left on the board!
Class Vote
One of the highlights of my fifth grade year was running for Class President.  I thought, why not do a little class vote?  Since the baby's gender hasn't been revealed we asked our guests to place their vote on what they believed was the gender of the baby.  We took a bulletin board, school cutouts, thumbtacks and a "boy's pass" / "hall pass" to separate the sides and had the guests place their vote.  While strolling through Target I came across these really cool pencil holders of a guy and girl on sale and had to buy it!  This made the vote sections fool proof (at least i hope it did).  Throughout the day it seemed like a baby "girl" was in the lead however by the end of the day it was an even tie. I personally think it was rigged!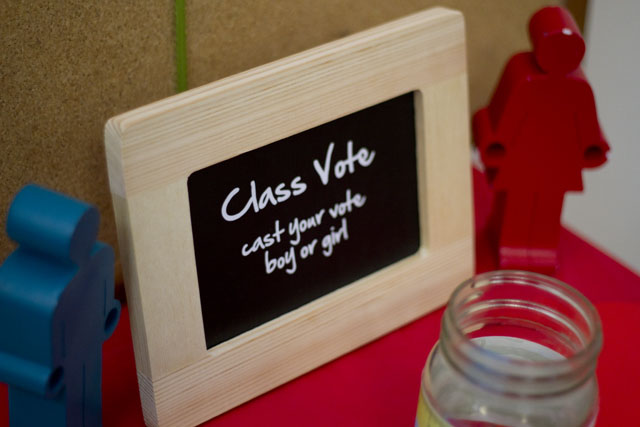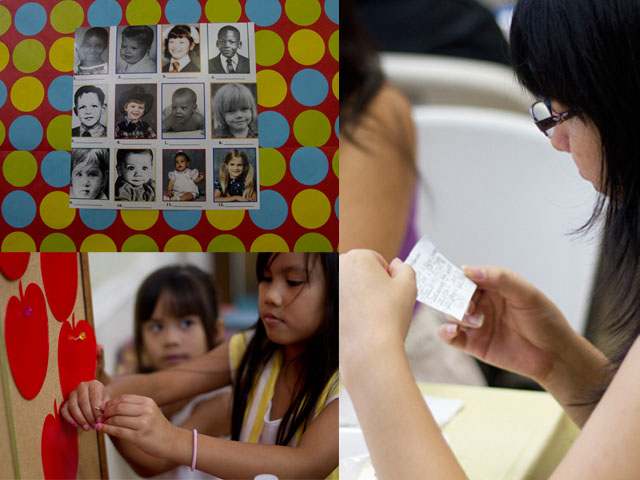 Arts & Crafts
One of my fond memories of grade school was the opportunity to let the little artist in me out.  So for some hands-on activity, we took a popular bridal shower game (the toilet paper wedding dress) and put a tiny spin on it. We asked the guests to divide in groups and design their very own toilet paper baby outfit.  As you can see we had a group of talented individuals in attendance. From high fashion to the bare minimum, these outfits were definite fashion statements.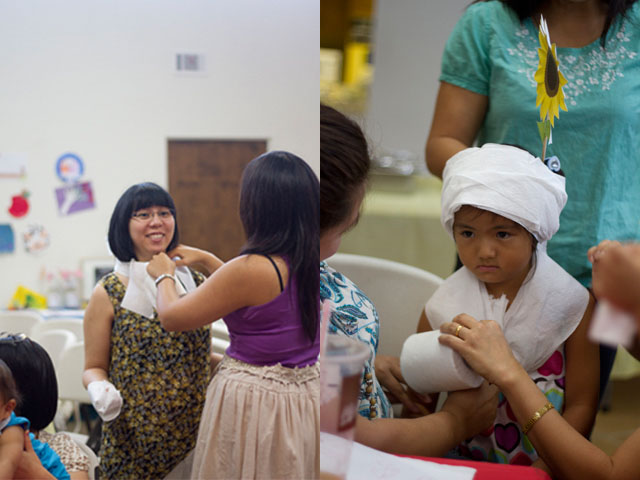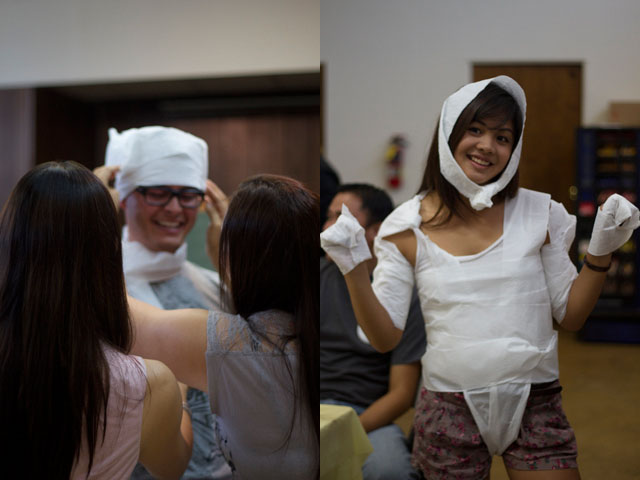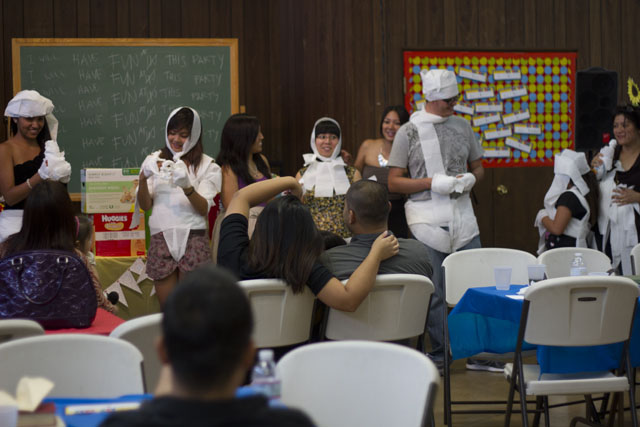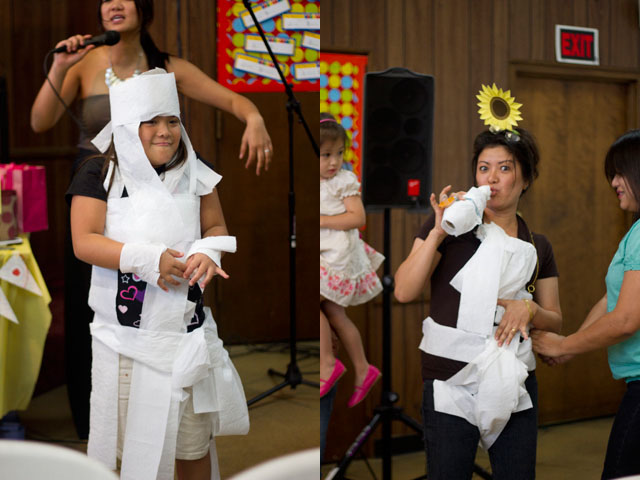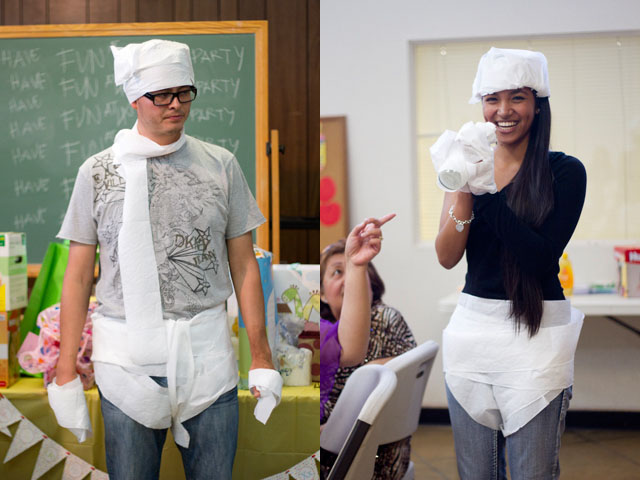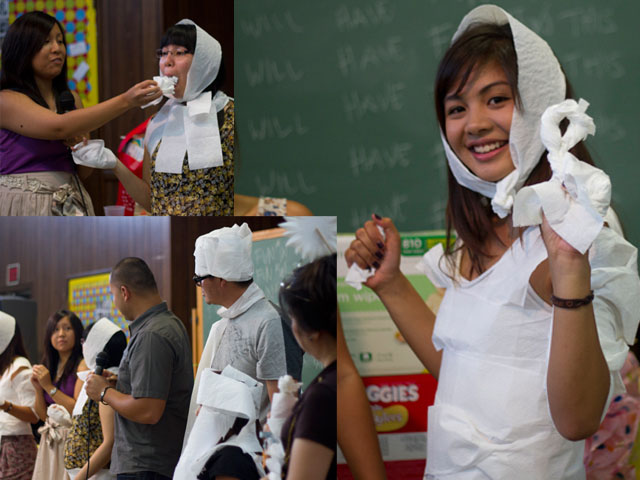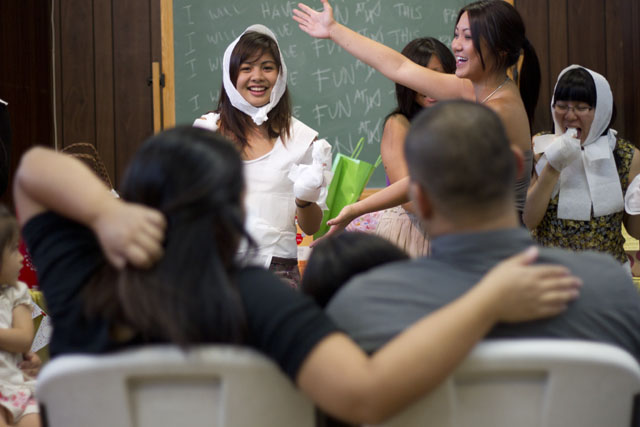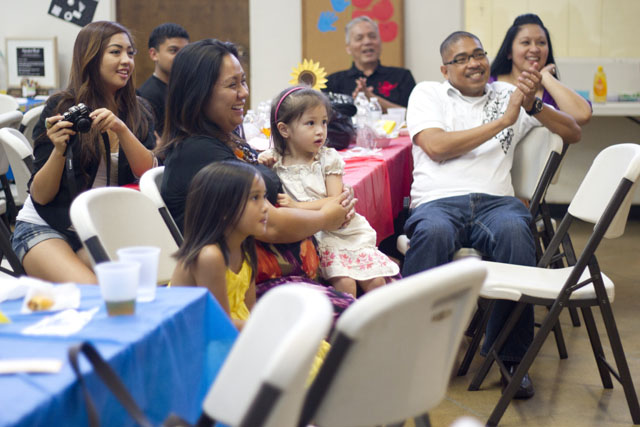 Other activities at the shower were a "Pop Quiz" consisting of trivia questions (with partner grading of course!), celebrity baby guessing game, and name that price (people had to guess what price each baby item was).
Hopefully this post has inspired you to think a little outside-the-box and come up with unique and fun activities to entertain guests at your next party!
Check out other posts from this fun shower: Part 1, Part 3, Part 4