DIY Project: Baby's First Alphabet Book
---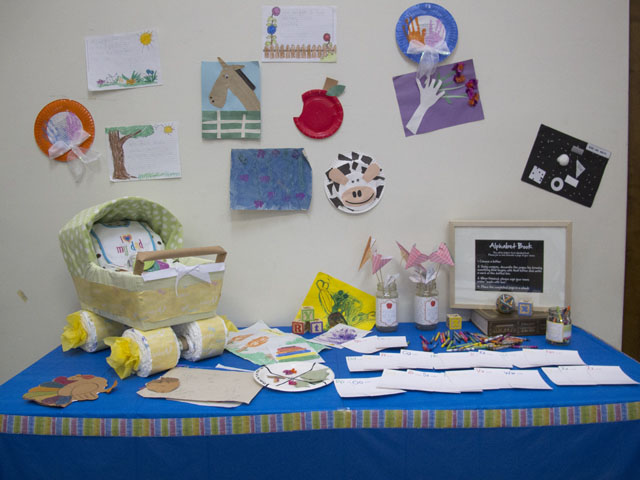 What children's library would be complete without an Alphabet book?
Since this was going to be Donna's third child, it seemed a bit foolish to ask guests to give advice to the mother-to-be.  But, I still wanted an activity that served as a guest book and special keepsake from the guests.  While surfing the web for shower ideas, I came across Tied With A Bow who featured a Baby's First Alphabet Book for a shower she co-hosted.  I thought, "How perfect!".  I knew Donna would love it for her daycare and the baby and Jon would truly appreciate it being the artistic guy that he is.  As a matter of fact, he's the one that handles all the arts and crafts at the daycare.
The concept is so simple and the work so easy.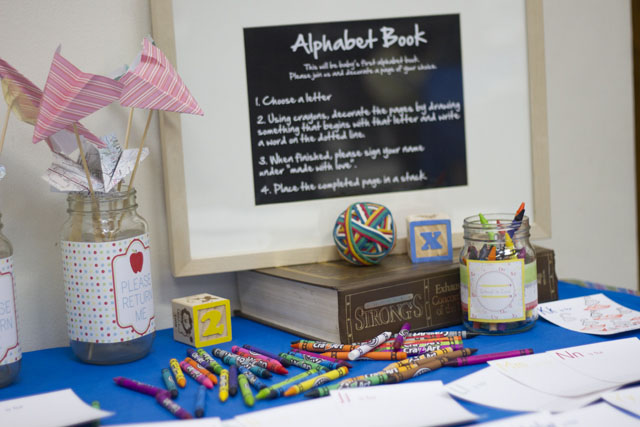 Step 1: Design a page for each letter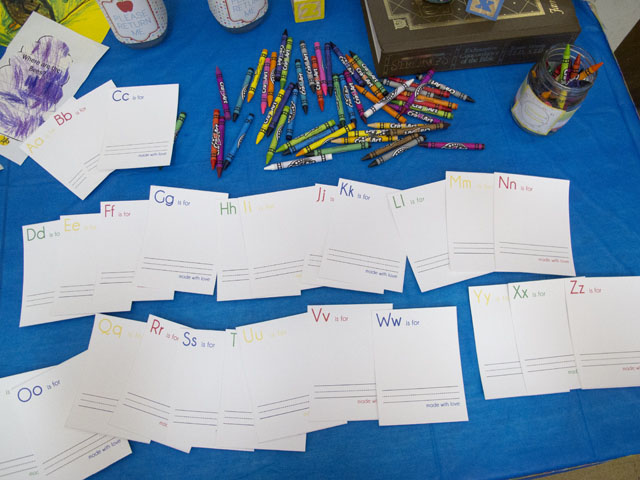 Step 2: Ask guests to decorate a page and sign their name at the bottom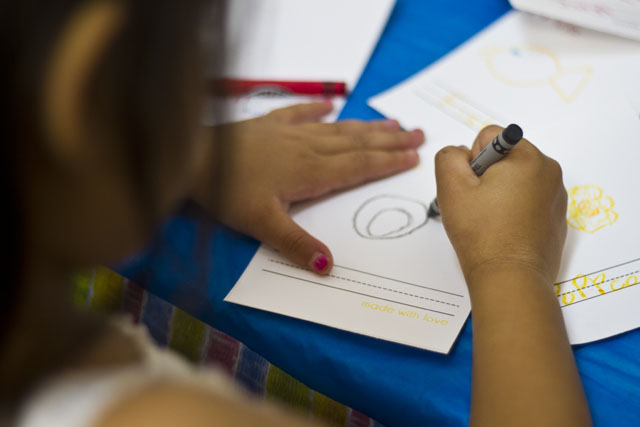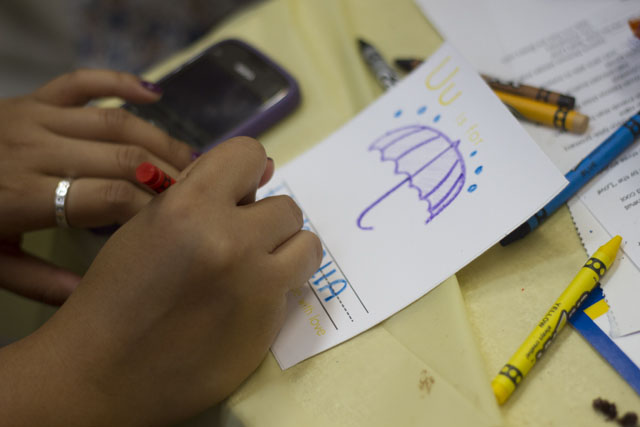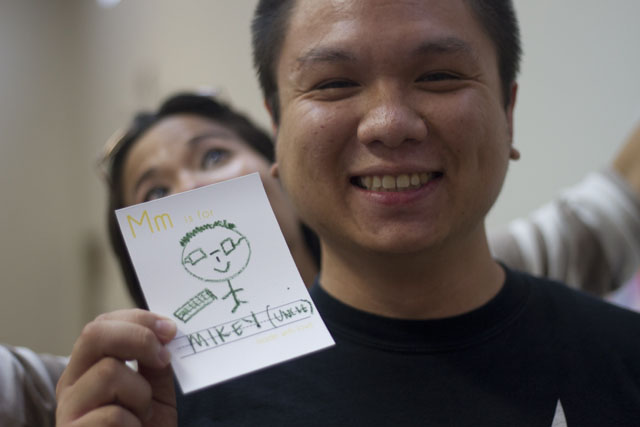 Step 3: Compile all pages into a lovely alphabet book keepsake for mommy-to-be.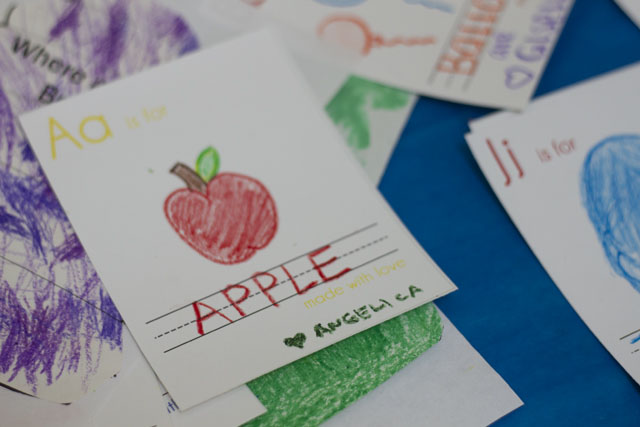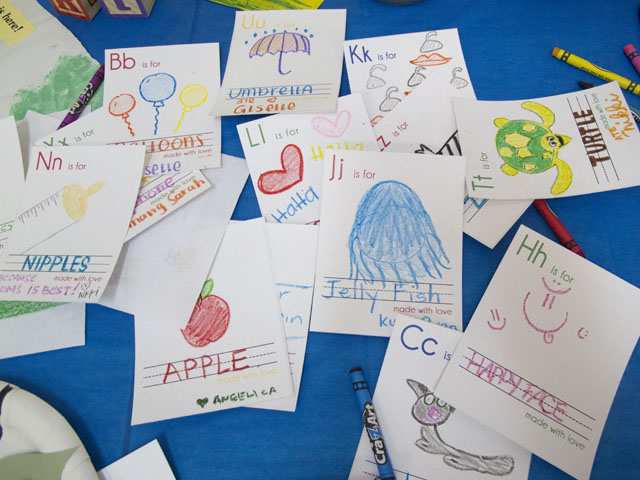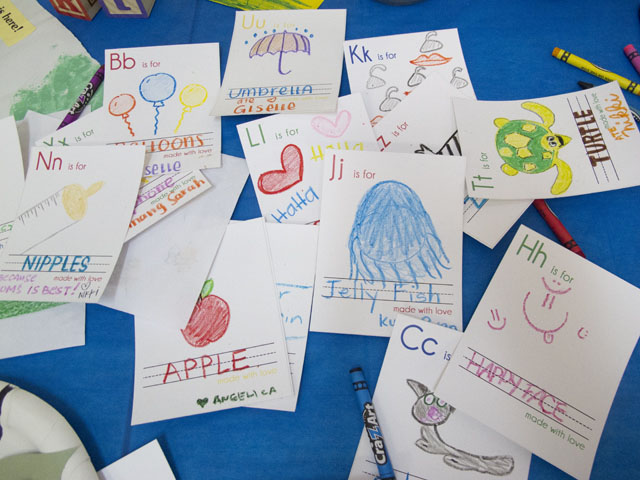 Both young and old were eager to participate in this special activity for the baby.  By the end of the shower we had a complete alphabet book!
Check out other posts from this fun shower: Part 1, Part 2, Part 4