"Back To School" Dessert Table
---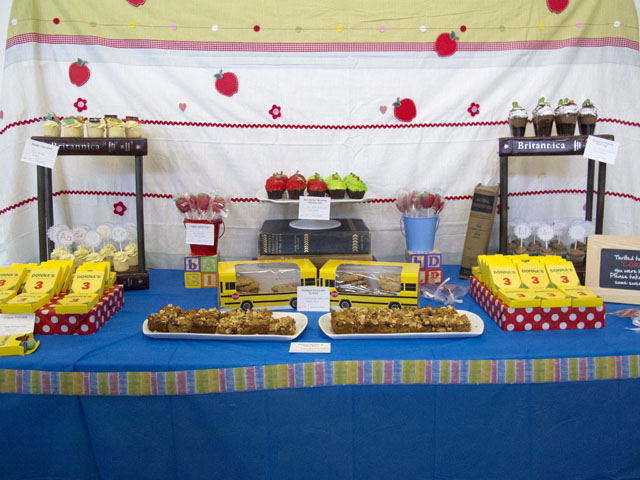 Now for the final post in our Back to School Themed Baby Shower.
I have to admit, I LOVE snack time!  I come from a family of snackers.  Needless to say one of my favorite parts of the daily school schedule was snack period, even if it was only for 15 minutes.
In order to create the School themed dessert table I sought help from my uber talented friend Abby from Piece of Cake.  She created the cutest school appropriate desserts. Some were so pretty we had to convince our guests that they were edible.  In addition to her desserts, some of our family chipped in and created their signature Oatmeal Chocolate Chip Cookies and PB&J Bars. It was delish!
On to the eye candy…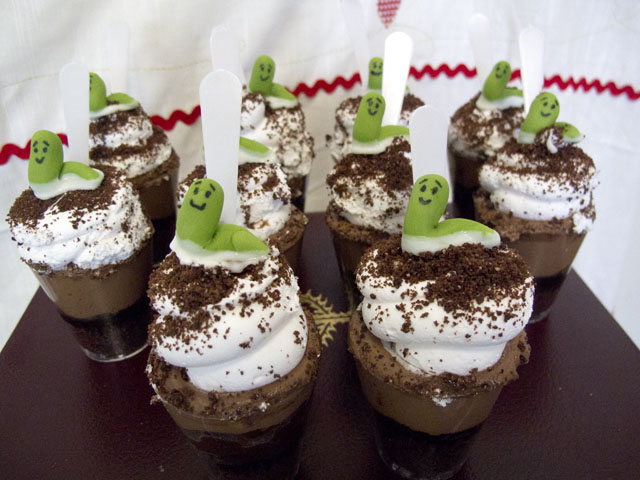 Nutella Chocolate Dirt Cups with little green bookworms
Apple shaped Red Velvet Brownie Cheesecake. Free printable dessert name cards were created by Sweets Indeed.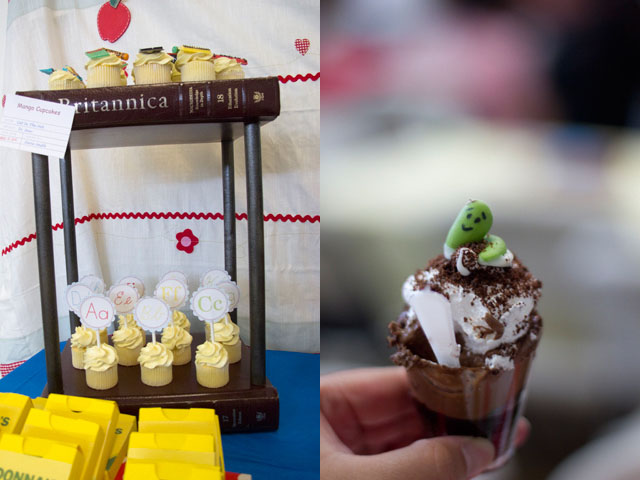 Britannica Cupcake Stand made by Jon, dad-to-be.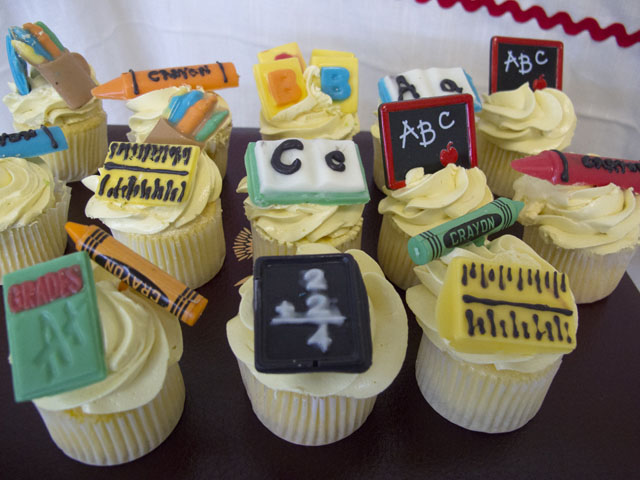 Mango Cupcakes with school themed chocolate molds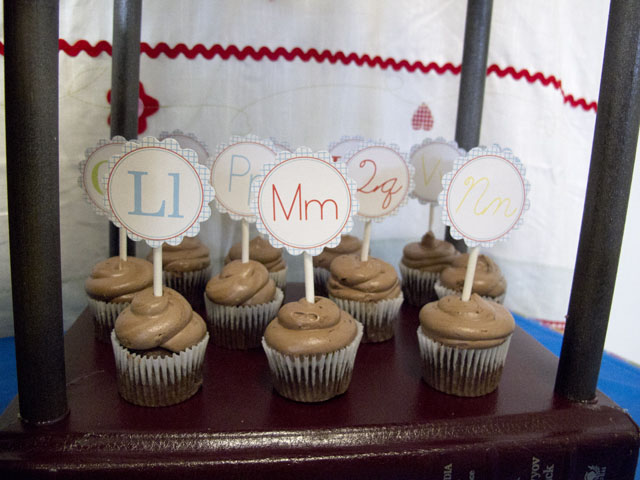 Mocha Cupcakes with alphabet toppers designed by and purchased from Anders Ruff.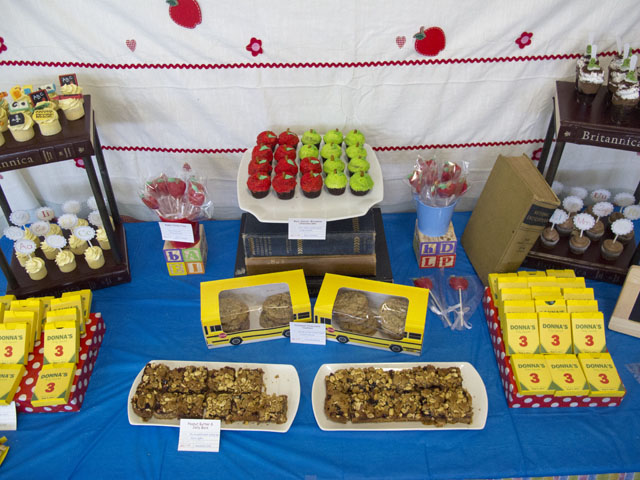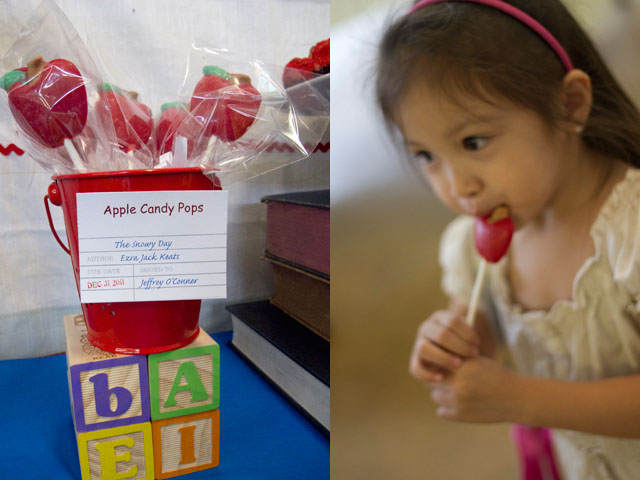 Favors: Apple Chocolate Pops & Chocolate covered Crayon Pretzels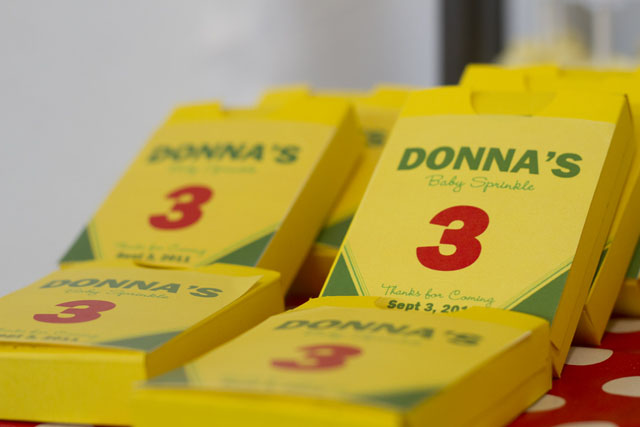 Abby created the crayon boxes and I designed the front labels.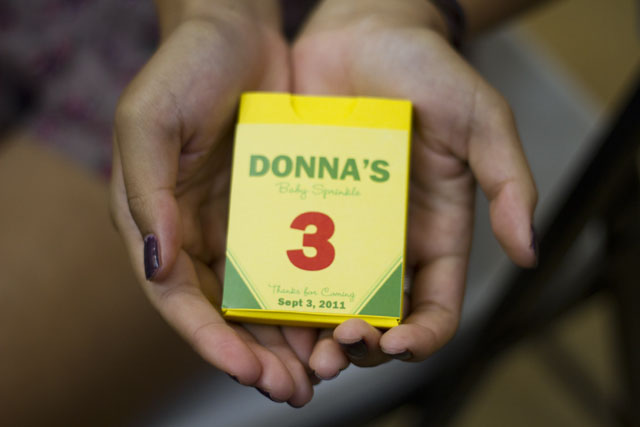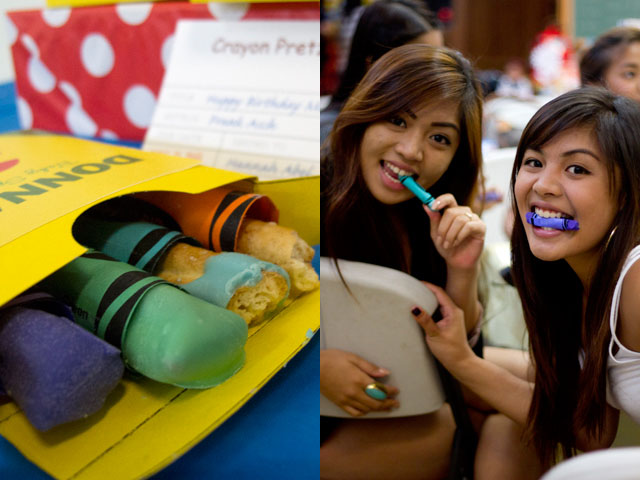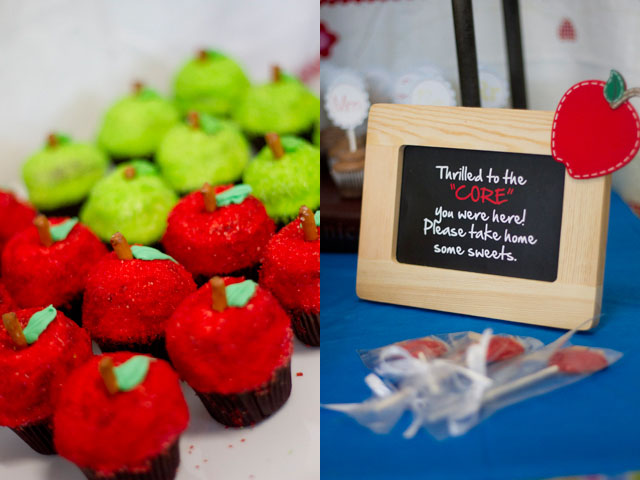 I hope you enjoyed our Back to School themed Baby Shower.  You can find links to all the posts here: Part 1, Part 2, Part 3.
*******
Vendors
Desserts: Piece of Cake & Family
DIY Cupcake stand: Dad-to-be
DIY Crayon Boxes and Labels: Piece of Cake & Love Every Detail
Alphabet Cupcake Toppers: Anders Ruff
Dessert Name Cards: Sweets Indeed (Free Printables)
October 10, 2011
apple chocolate lollipops, apple cupcakes, baby shower, back to school dessert table, bookworm cupcake toppers, chocolate covered crayon pretzels, diy book cupcake stand, diy crayon boxes, mango cupcakes, nutella chocolate dirt cups, oatmeal chocolate chip cookies, pb&j bars, red velvet brownie cheesecake, school theme