Modern Dessert Table – BTM Church
---
Recently I had the privilege to design a modern dessert table for Be The Message Church, BTM, a fast growing group of believers whose sole desire is to know God, experience Him in their lives, and share the beautiful Gospel of Jesus Christ to everyone they meet.  The church began as an after school youth bible study and has grown into a full ministry made up mostly of youth and college-aged individuals.  This was their very first church service and while there were many unexpected obstacles that day, the leaders quickly united in prayer, reorganized and made sure that the ministry would continue. The service was to take place in a community hall however it was moved to an amphitheater across the street.  This was a strong reminder how blessed we are to worship in any location.  It was an honor to be part of the ministry and witness God's hand move throughout the day.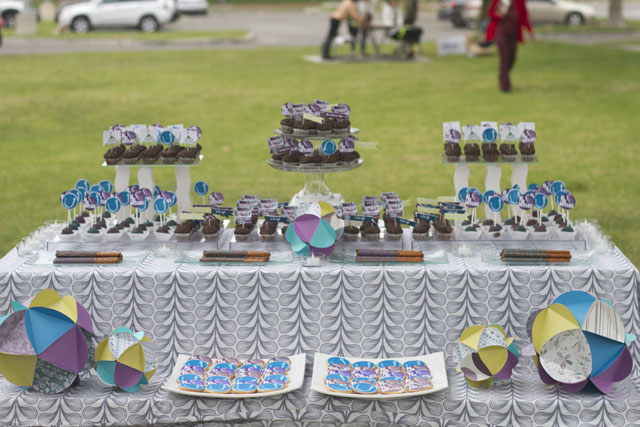 I was contacted by Abby of Piece of Cake to design the dessert table.  Since they are a young crowd, I decided that the table should be modern, youthful, and fun.  We chose colors used on BTM's website, their church logo and other event logos and incorporated it into the design. Not only did the church leaders have to reorganize, we also had to quickly modify our table design to accommodate all our desserts on one picnic table.  Overall, I think we were able to capture all the elements in our original design.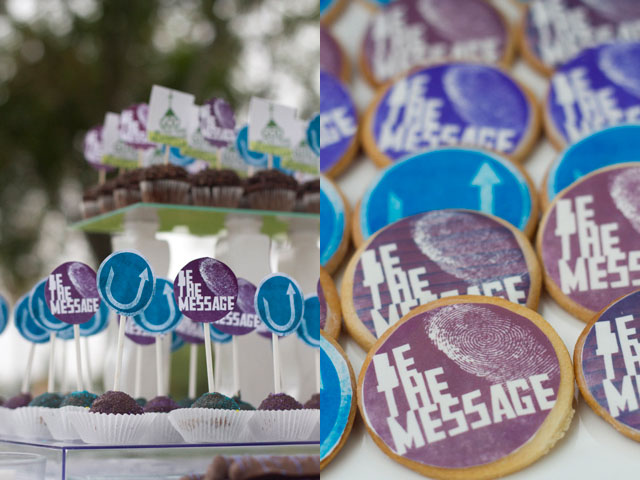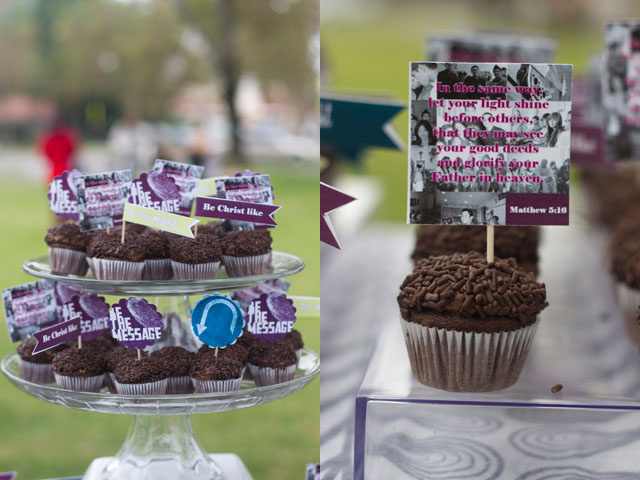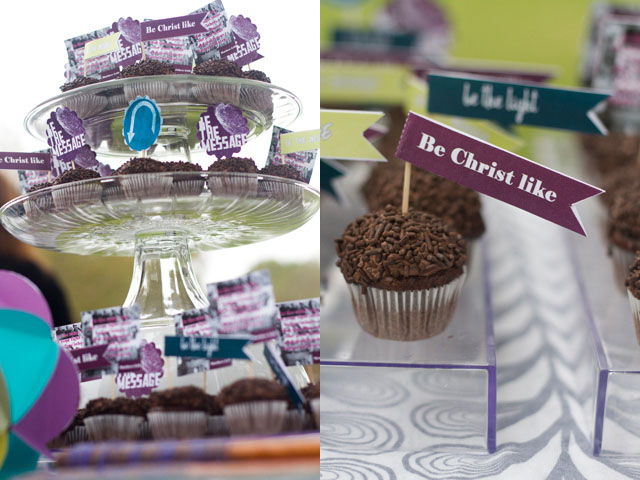 We chose simple desserts so that we could allow their designs to really stand out.  I wanted the table to really express who they are as a group.  I placed cupcake flags that spoke of their mission: to "Be Christ Like", "Be the Light", and "Be The Message".  These desserts consisted of custom cookies, chocolate cupcakes, chocolate covered pretzels, and cake balls.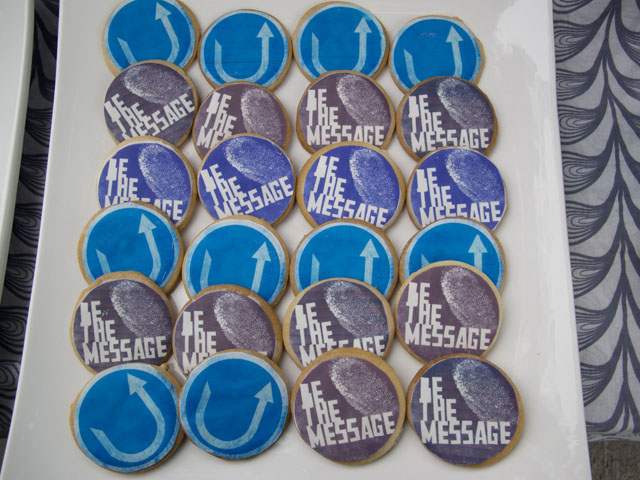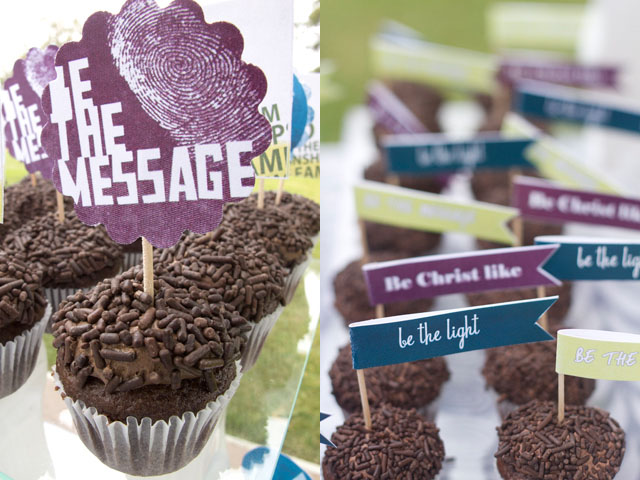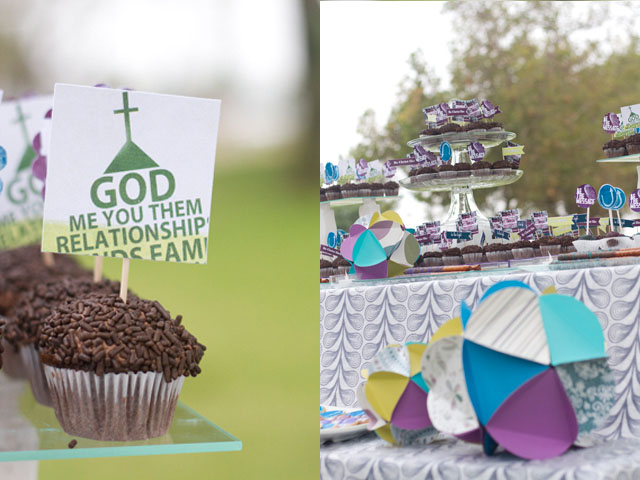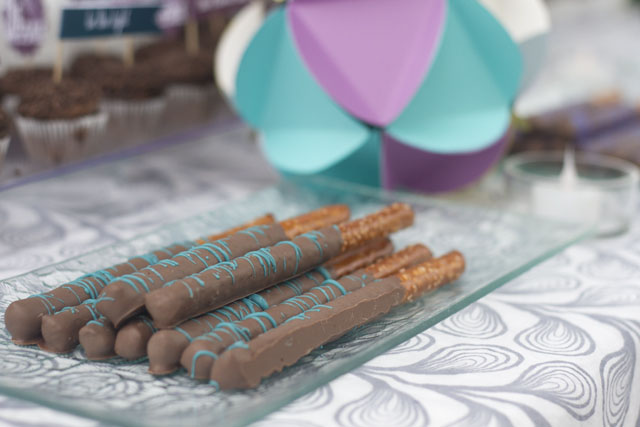 Thank you to everyone at BTM for allowing us to be a part of this momentous occasion.  Our prayer is that God would continue to expand your ministry and that you would be a Light in the community of Fontana.
For more information about BTM church, please view their website here.
Stay tuned for a DIY project: Modern Paper Globes, featured on BTM's dessert table.