DIY Project: Modern Paper Globes
---
Looking for a fun diy project?  These beautiful paper globes by Heather Bailey were featured on our modern dessert table and are perfect decorative pieces for any casual or modern affair.
Grab your favorite craft paper (I got mine at Michael's and Walmart) and check out the instructions below from Heather's Paper Globe tutorial.
Materials:
1. assorted craft papers
2. glue stick
3. paper-scoring tool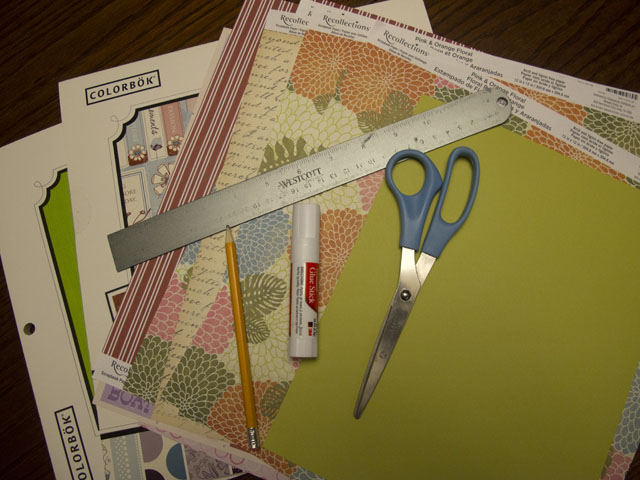 Instructions:
Step 1: Cut Out Circles – Trace pattern from page 2 onto assorted craft papers. 20 paper circles is needed to make 1 globe. I actually increased the circle size using photoshop to make 9.5 inch globes.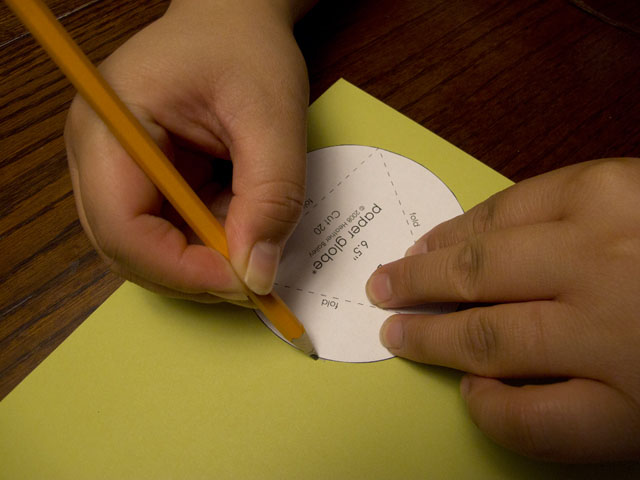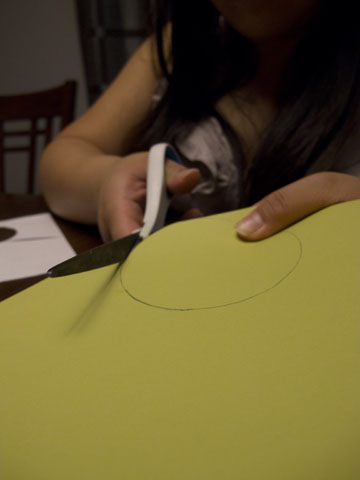 Step 2: Score Fold Lines – Fold pattern along dotted line to form triangle. One at a time, center triangular pattern on each cut out circle and score lines onto circle.  Once done, each paper circle will have score lines that form a triangle at its center. With right side up, fold each paper circle along score lines. Unfortunately for me I did not have a scorer and had to do it the old school way.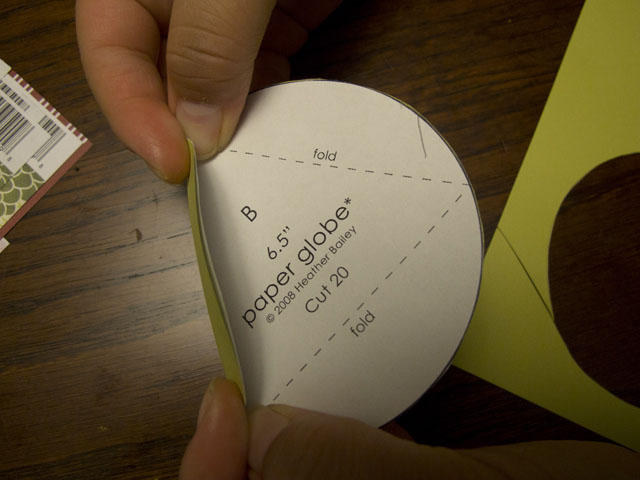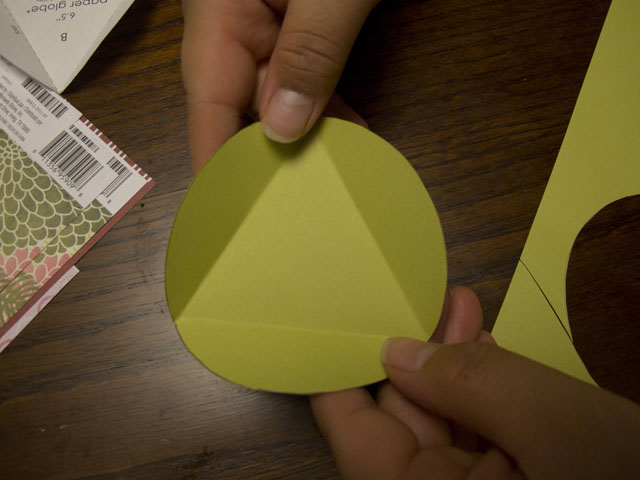 Step 3: Create Top & Bottom: With gluestick, glue flaps of 5 pieces together to form globe top. Repeat for globe bottom.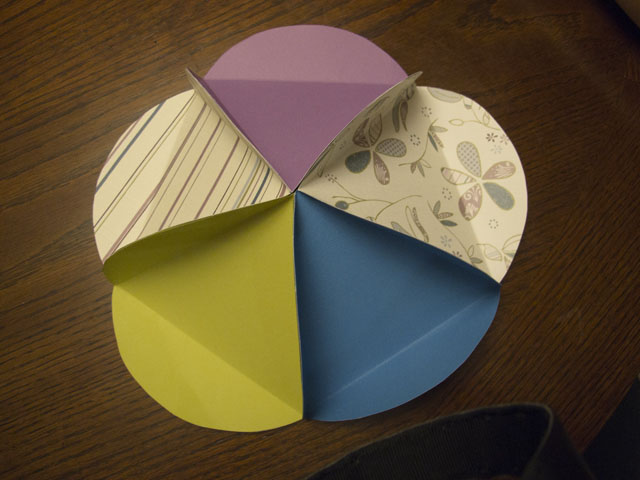 Step 4: Create Middle Band: Glue remaining 10 pieces together. Glue first piece to last piece to form band.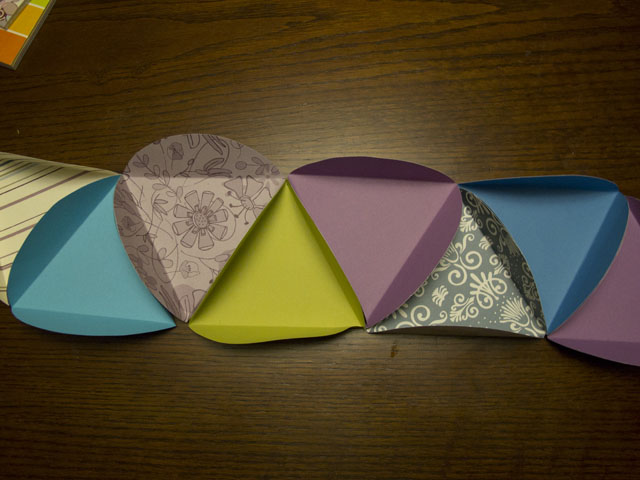 Step 5: Form Ball – Glue globe top to globe band. Glue globe bottom to other side of globe band to form ball.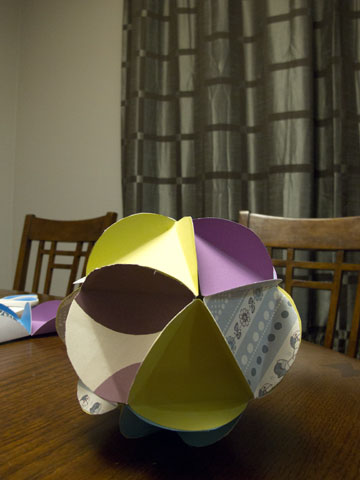 These fun globes can be hung, used as a centerpiece, cupcake topper or a topiary. (See Heather Bailey's instructions for Paper Globe Topiary.)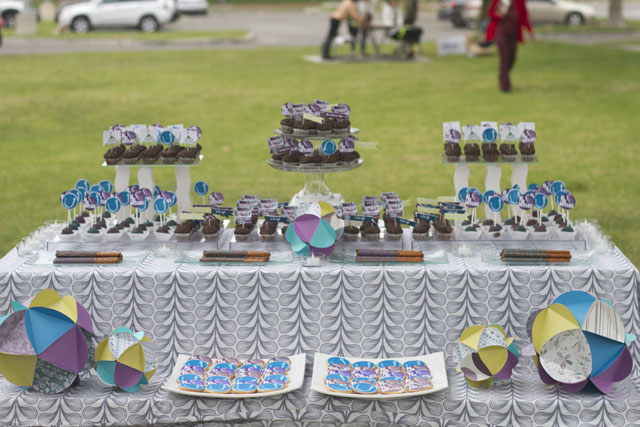 Hope you enjoyed this diy project. Comment below if you've incorporated it into your own event. I'd love to see it!