"And the Winner is…" Oscar themed Luncheon
---
"Welcome to the 1st annual Brio Awards 2011"
Last time we featured images from our photobooth at Brio's Company Luncheon.  This luncheon was to celebrate the company's successful survey and to recognize key individuals who have done exceptional work for the company.  Since there would be an award type ceremony, they decided to go with a fun and casual Oscar Theme.  We settled on black and white with punches of yellow and "Brio" green as the colors for the event. It was a bit of a challenge since the Oscars is normally a black tie affair. I think we did a great job balancing out the fun and the formal.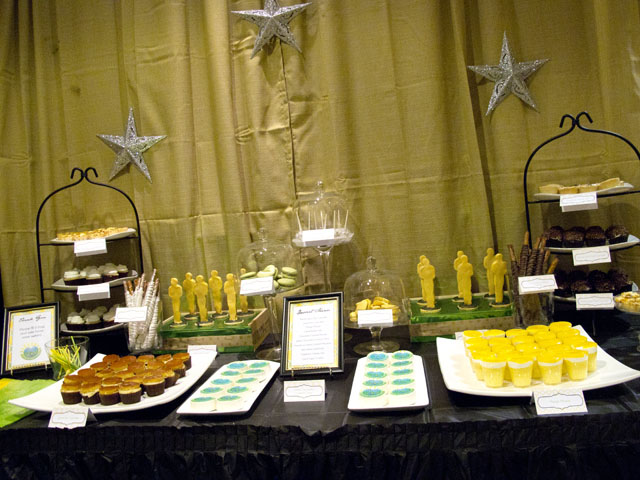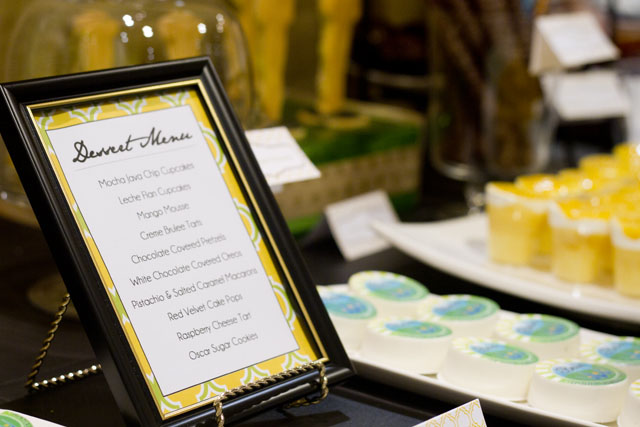 Dessert Table
The focal point of this dessert table was definitely the Oscar Sugar Cookies.  I fell instantly in love with them on Bakerella's fabulous blog.  As much as I enjoy pouring over images and recipes on Bakerella's blog, I hate to admit I'm not much of a baker.  Lucky for me, Abby of Piece of Cake was excited for the challenge and I must say she did an awesome job!  (If you would like to try out these fun cookies yourself, click here.)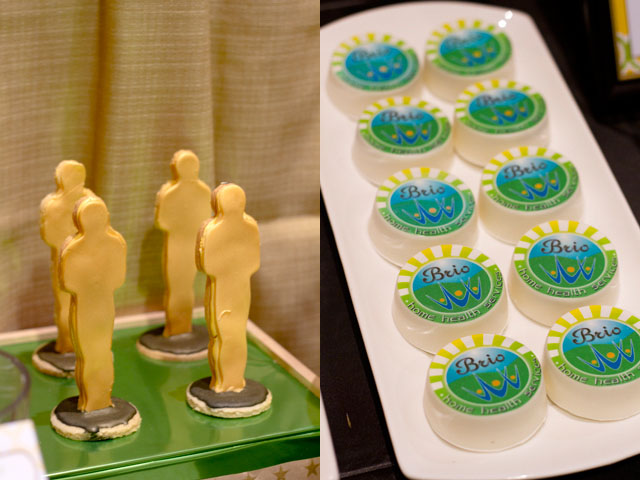 Another centerpiece to our table were the white chocolate covered oreos with a custom Brio logo.  I know all the employees were fascinated that all these desserts were so beautifully personalized and were edible too!
For pops of color, Abby created pistachio and salted caramel macarons and mango mousse in mini trifle cups. Also, I was able to utilize free Oscar printables from Hostess With The Mostess that had the perfect colors and graphics.  I was able to tweak some of the designs to match the yellow and green color scheme.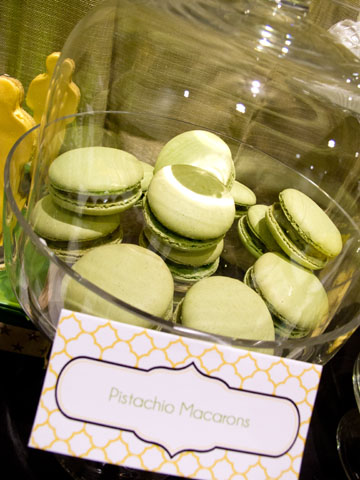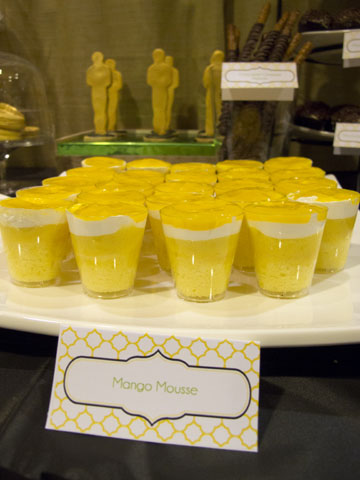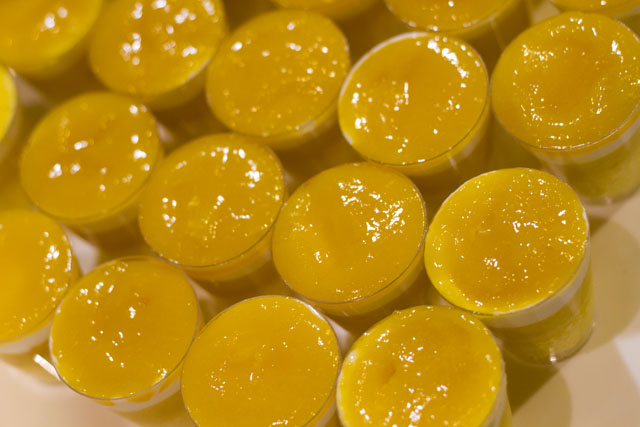 One of Abby's specialties is her Leche Flan cupcake.  Leche Flan is a popular Filipino custard. (It happens to be my favorite Filipino dessert.)  Abby reinvented it by placing this delicious custard on top of a vanilla bean cupcake.  Utter perfection!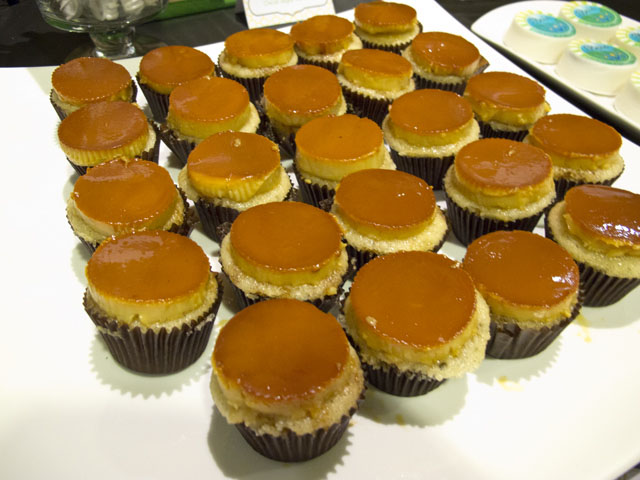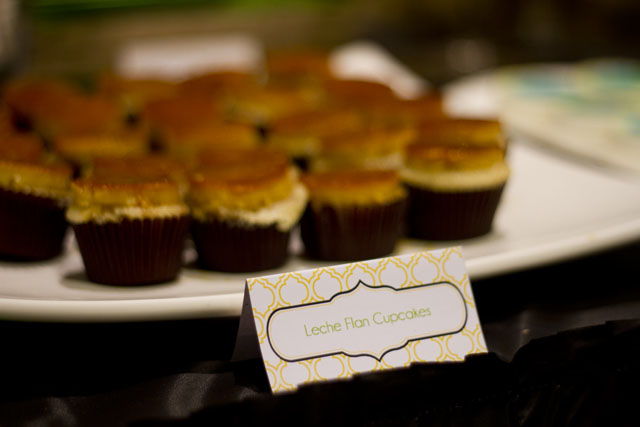 Lately, Abby has also been experimenting with Creme Brulee. For this particular dessert table, she placed her Creme Brulee in small flaky tart shells. Yum!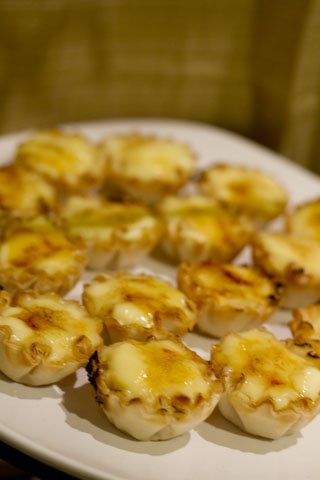 Other desserts that adorned the table were:  mocha java chip cupcakes with chocolate flakes &  vanilla bean cupcakes with vanilla frosting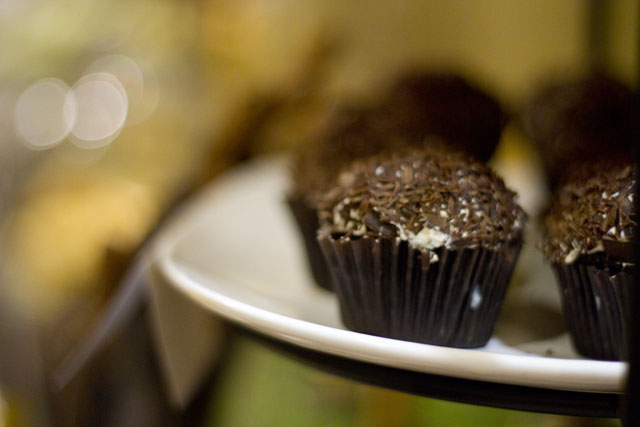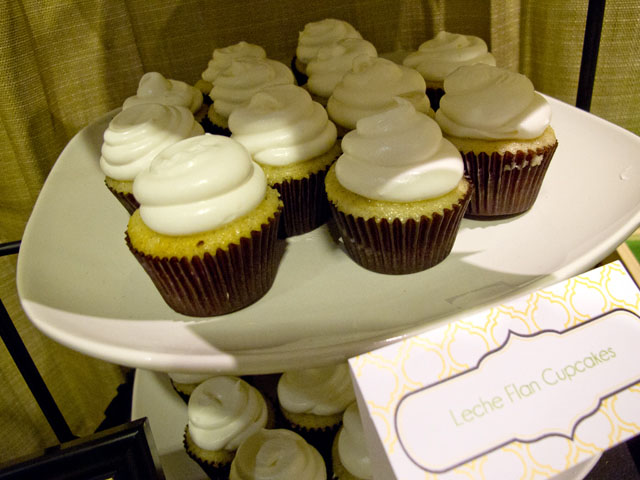 Red Velvet cake pops dipped in white chocolate and brushed with edible silver luster dust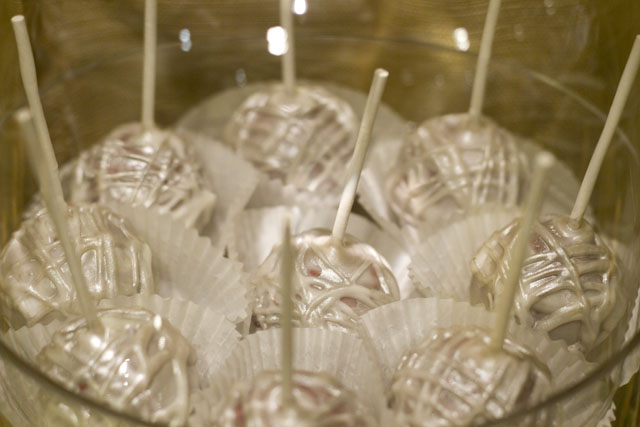 Raspberry cheesecake in tart shells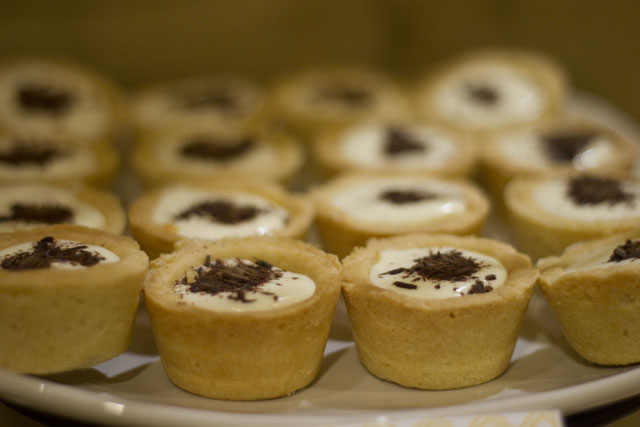 Chocolate covered pretzels brushed with edible silver luster dust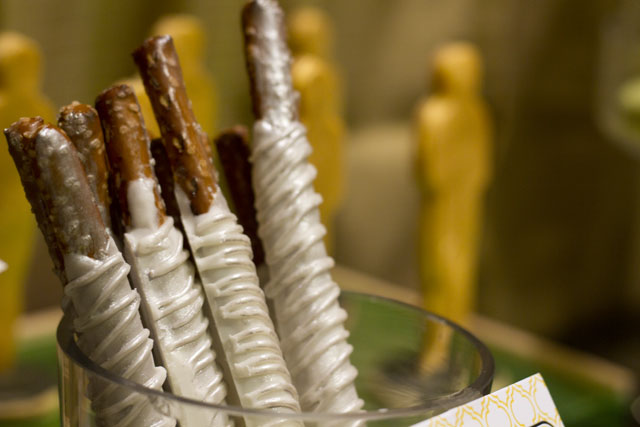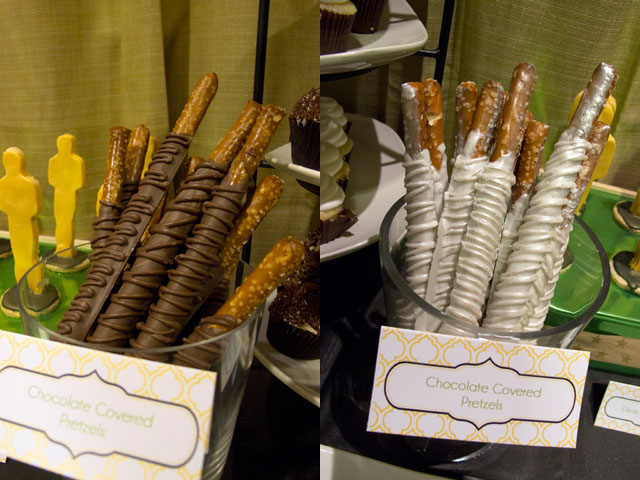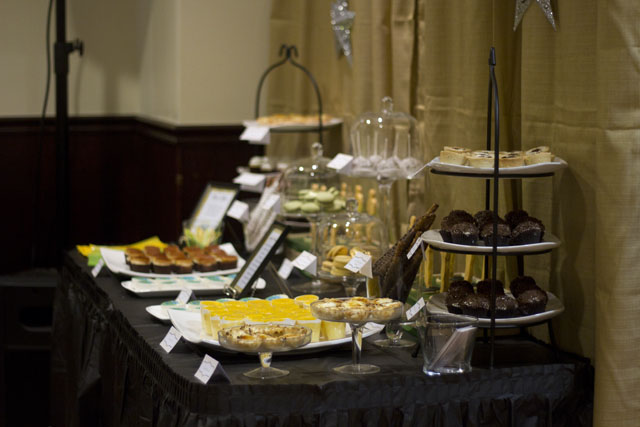 Centerpieces
For the centerpieces I wanted to go for a Hollywood Walk of Fame look.  I purchased star shaped candy dishes and filled them with yellow and green gumballs and mini chocolate balls.  They were a fun appetizer for the guests.  Let's just say by the time the party ended all the dishes were left sparkling clean!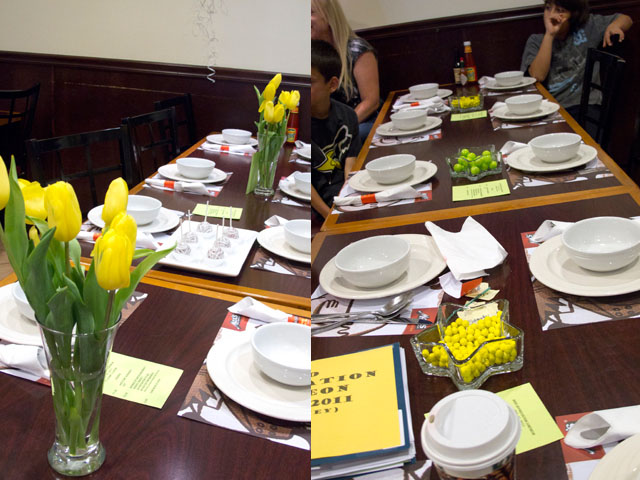 I LOVE flowers and so I made sure to incorporate a few simple floral centerpieces to the table decor.  It provided a formal element to compliment the Oscar theme but the choice of yellow china mums and tulips brought in a young modern touch as well.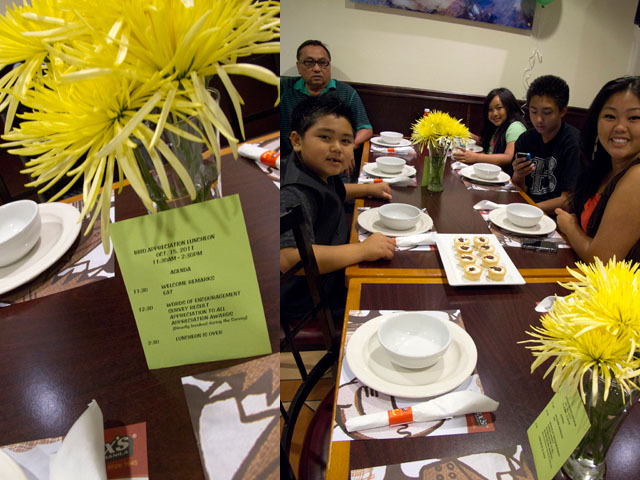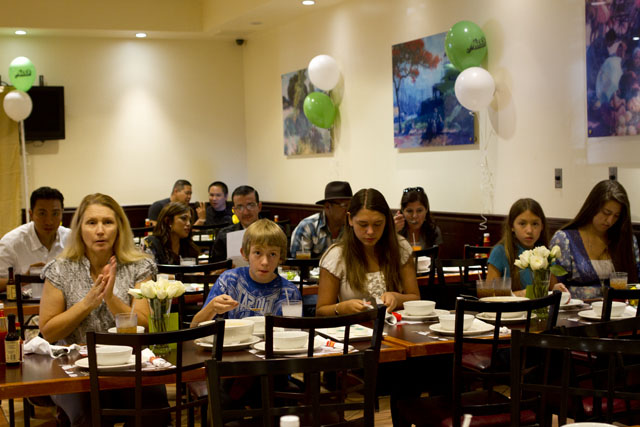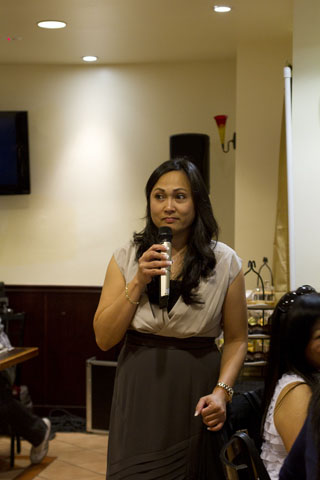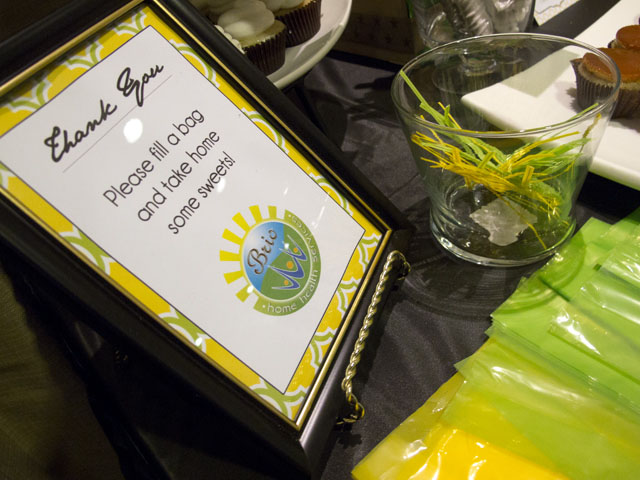 Thank you to the Brio family for allowing us to set the stage for an awesome event!  Cheers to another successful year at Brio!
*******
Vendors & Inspiration
Event Design / Photography: Love Every Detail
Desserts: Piece of Cake
Oscar Cookies Inspiration: Bakerella
Paper Goods: Hostess With The Mostess – Free Oscar Printables
Venue & Food: Max's Restaurant