Super Mario Dessert Table
---
"It's-a-me, Mario! What a tasty treat!" – Super Mario 64 & Advance
In every video game, the most important item to retrieve or earn is your life source.  Without it, you might as well say, "game over". In designing the dessert table, I wanted to mirror this same concept by creating a grand Super Mario dessert table and calling it the "Power Station". After hours of competition, the boys could come here and refuel their energy by getting a sugar fix.
Lucky for this birthday boy, his proud mama is also the sweets expert and owner of Piece of Cake.  Using Super Mario Kart as our inspiration, there was no end to the creativity behind this scrumptious table.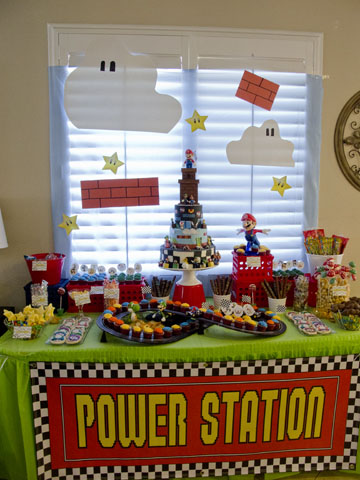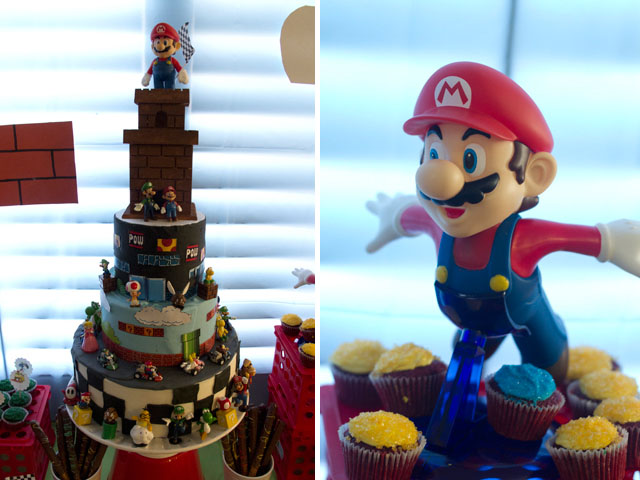 The centerpiece of the table was of course the 3 tier Mario Cake.  The layers represented Mario games: Original Mario Brothers and Mario Kart. The cake was also topped with a number of mini Mario character figurines.  Believe it or not, we got a steal purchasing the whole lot of figurines from Ebay for a whopping (drum roll please)… $9! Talk about a deal!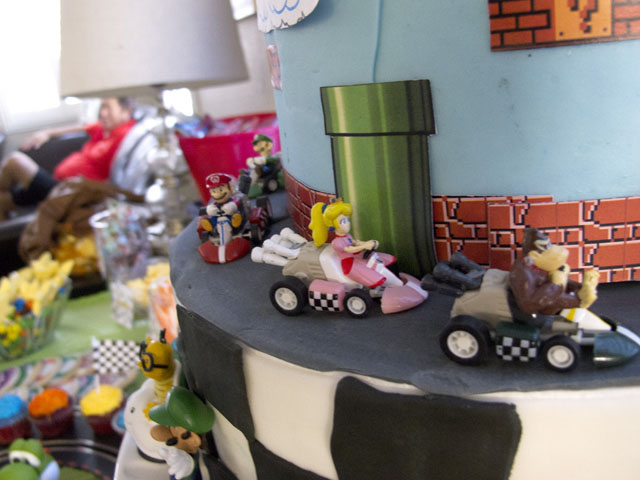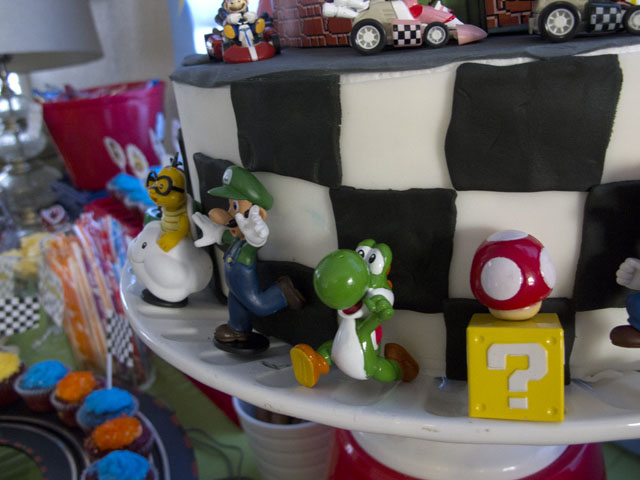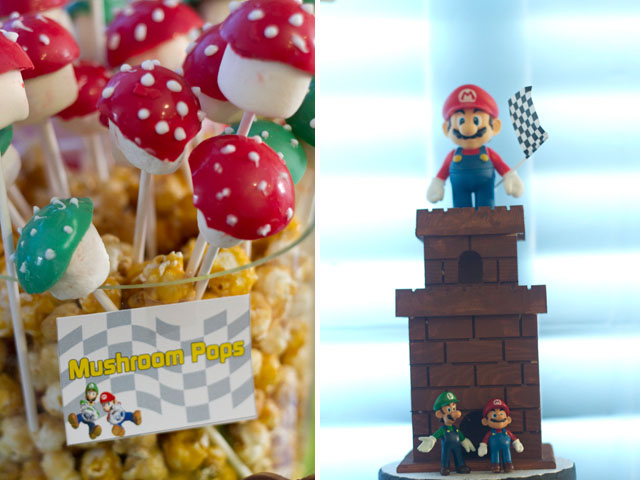 On the 1st tier was the infamous castle, (the source of my video game frustration. See part 1 for the back story.), with Mario perched on top.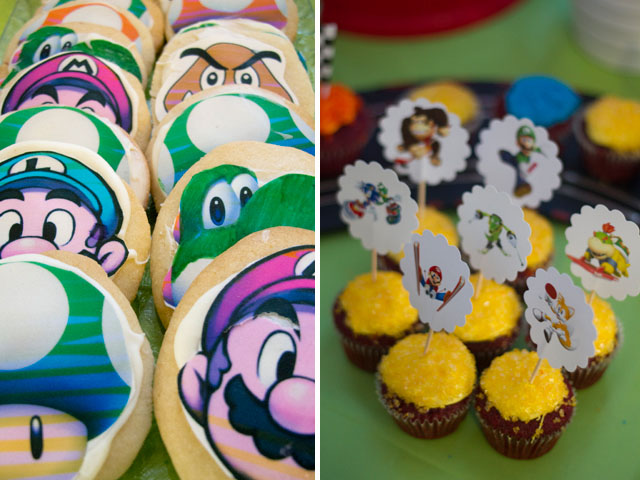 Custom Mario character cookies and cupcakes with Mario and Sonic toppers.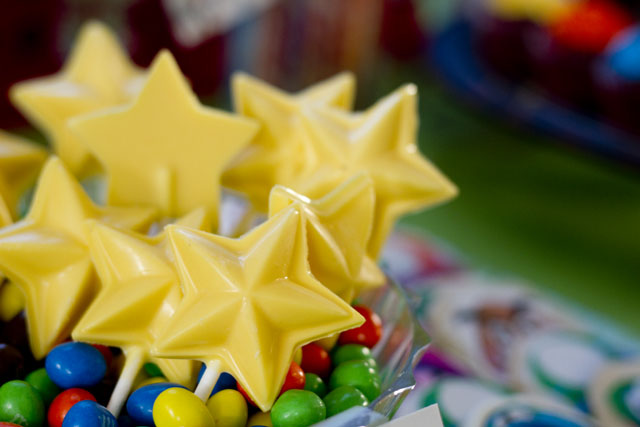 Star Candy Pops in a bowl of peanut M&Ms.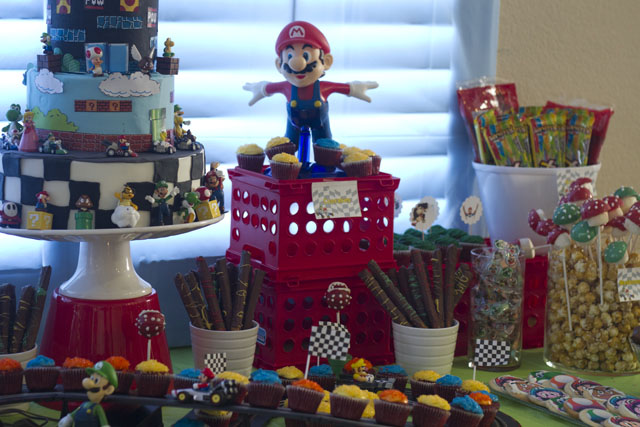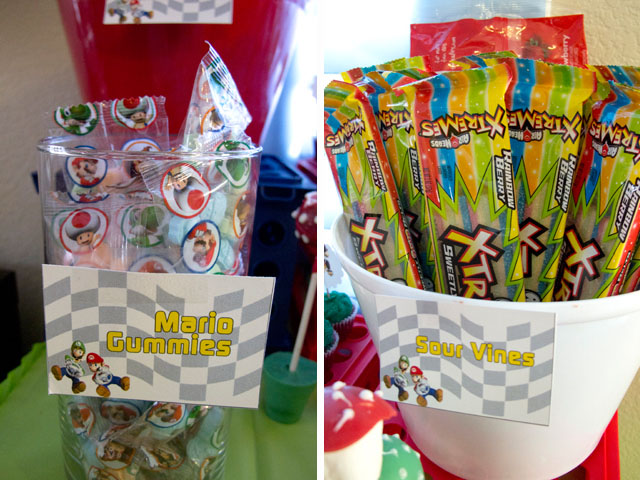 Chewy gummy candy.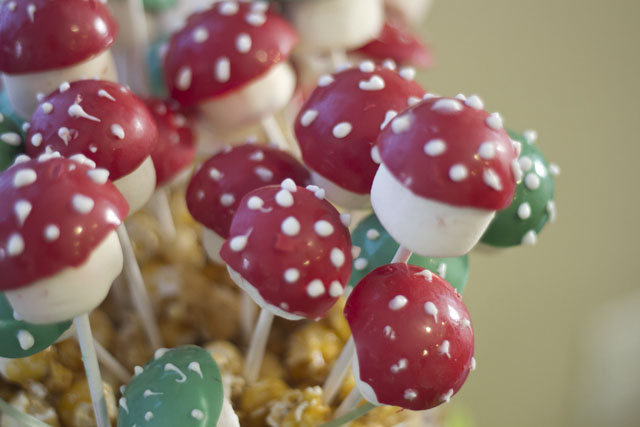 Mushroom Marshmallow Pops in a bowl of caramel popcorn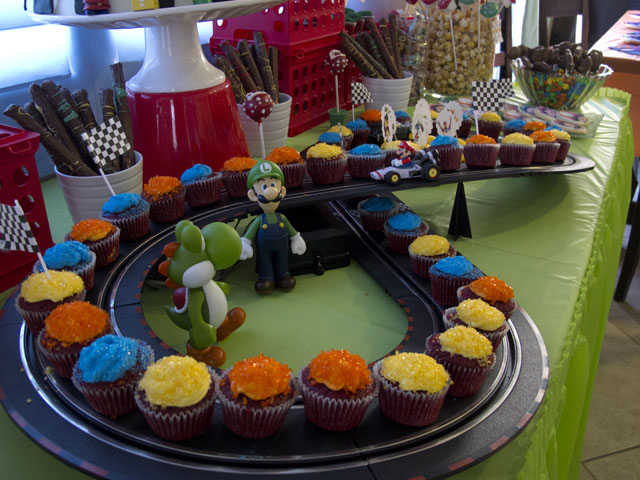 Cupcake racetrack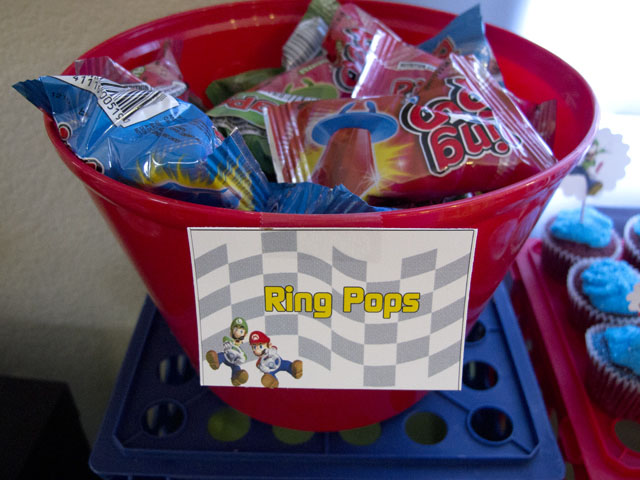 Ring Pops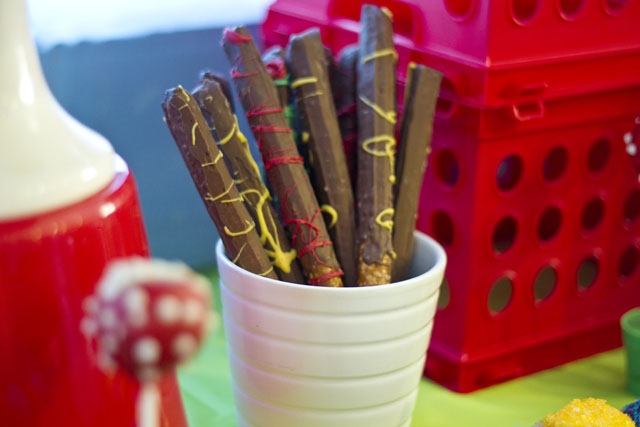 Chocolate Covered Pretzels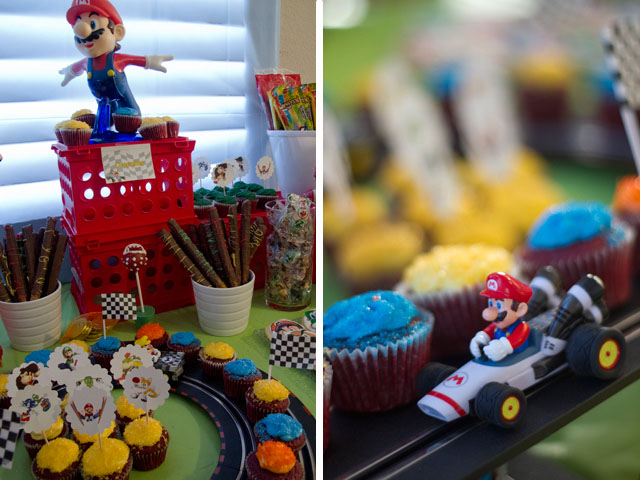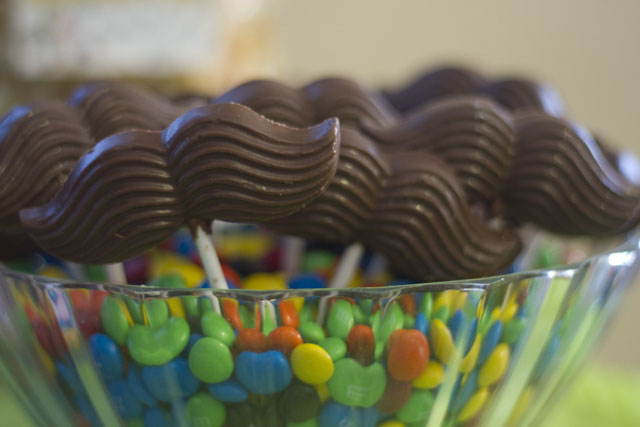 Chocolate Mustache pop in a bowl of M&Ms.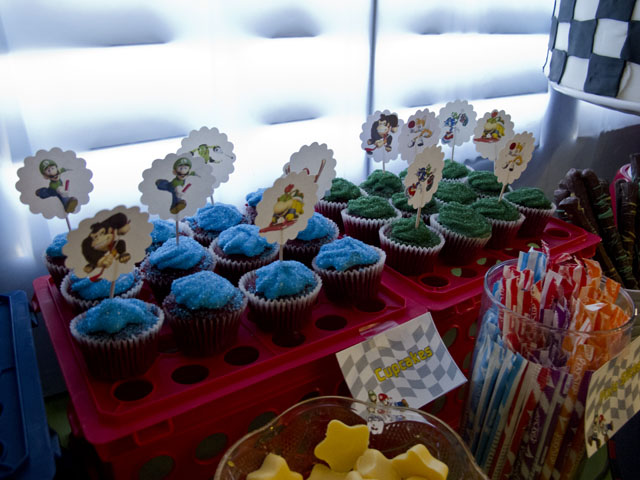 More cupcakes, pixie sticks and mini chocolate stars.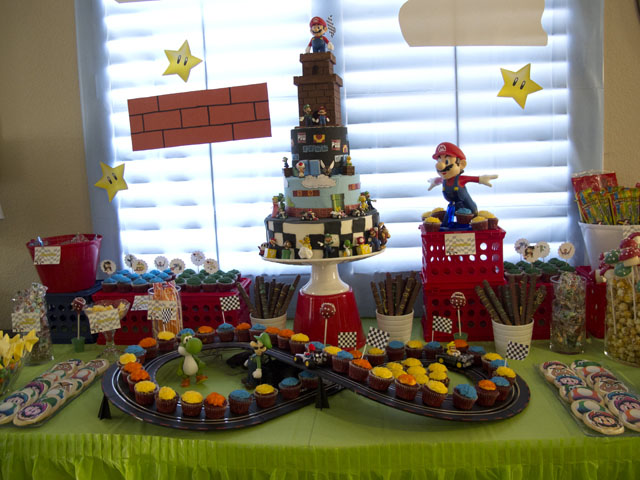 This table was exploding with candy and desserts!  All the kids remained pumped up to play throughout the tournament and there was still more than enough goodies to fill their bags and bring sweets home.  My apologies to all the parents for sending your kids home on a sugar high with additional fuel.
Thank you Abby for your colorful and tasty treats and to my hubby and nieces for their help with the backdrop.  This may be my favorite table yet!
To see more photos from this fun party, click here.
*******
Vendors
Candy and Desserts: Piece of Cake
Table Design & Paper Goods: Love Every Detail
"Power Station" Banner Design & Print: Jah Screen & Impact Graphics