Angry Birds Dessert Table
---
Angry Birds may be the most popular mobile game at the moment so it was no surprise when I was asked to create an angry birds dessert table for a birthday party.  The Birthday boy loves the game so much that he downloaded $30 worth of apps on his parents ipad without them knowing. I never knew they had so many versions of the game. Apparently his parents forgot to sign-out of the app store and only realized it when they received an email receipt of their little man's purchases.  They didn't know whether to laugh or cry!
I'm not familiar with the game but it's hard to escape all the angry birds merchandise.  This made designing much easier. With the help of my friend Abby, of Piece of Cake, we were able to whip together this colorful dessert table in one week.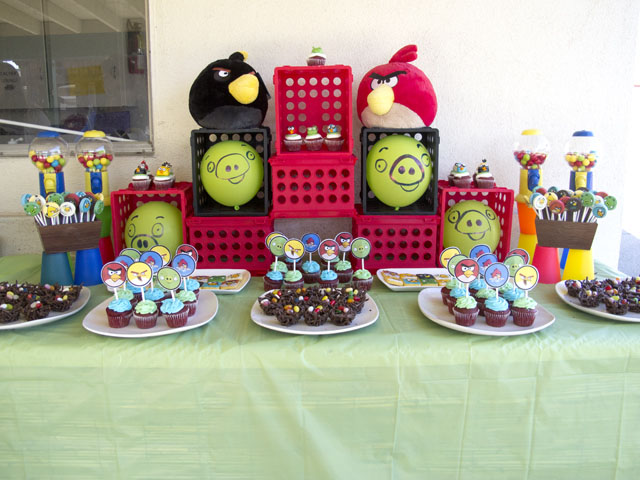 For the main backdrop I was able to re-use crate boxes from the Super Mario Birthday Party.  I was fortunate enough to catch these crates on sale at Walmart for 50 cents each during the back to school season.  Next I was able to borrow some Angry Birds plush toys from one of the birthday boy's godfathers.  The final touch were the pigs made from green balloons.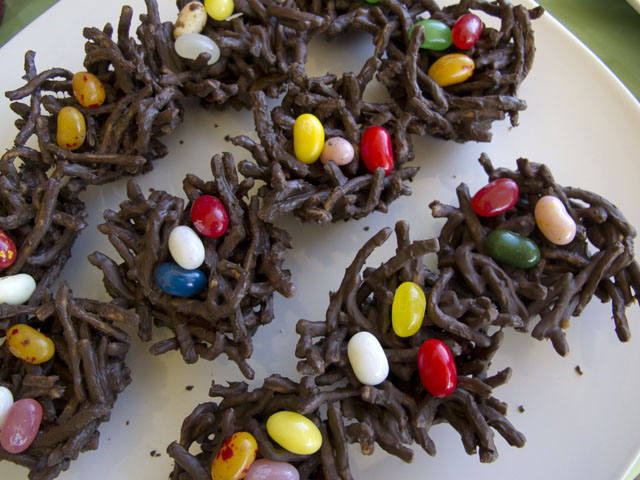 These bird nests were not only full of cuteness, they were pretty darn delicious too! They were made from chocolate dipped chow mein formed into bird nests and topped with jelly beans.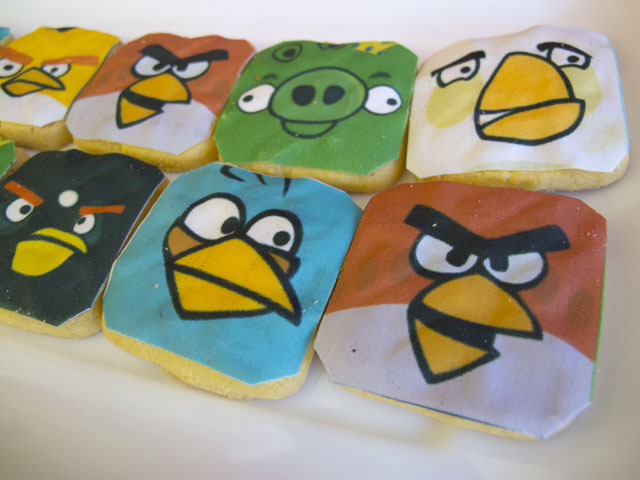 Mini Sugar Cookies with Angry Birds faces.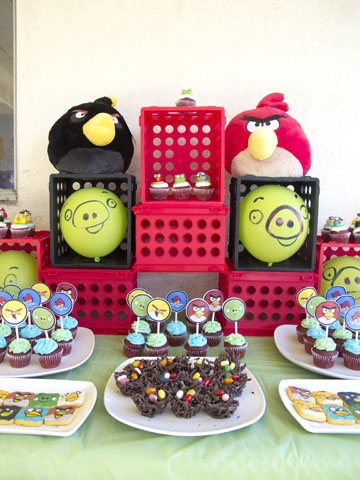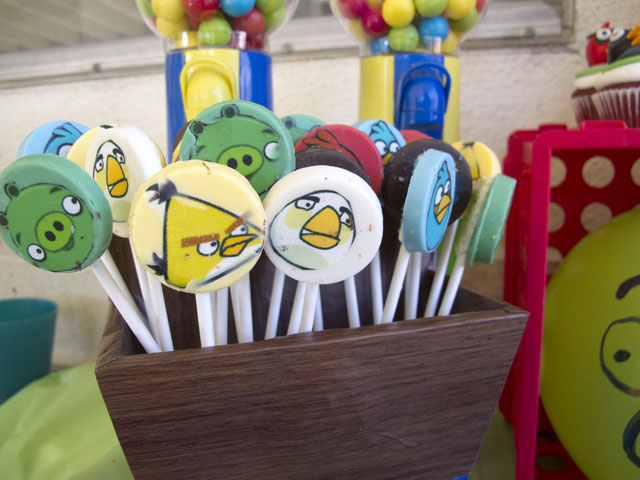 Fun Angry Birds Candy Pops placed in faux wooden boxes.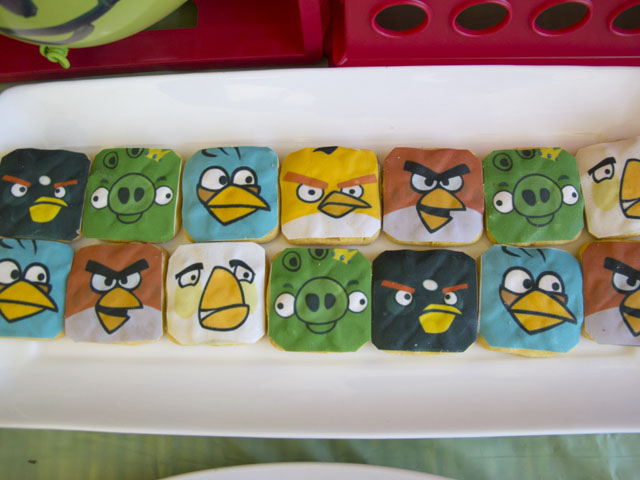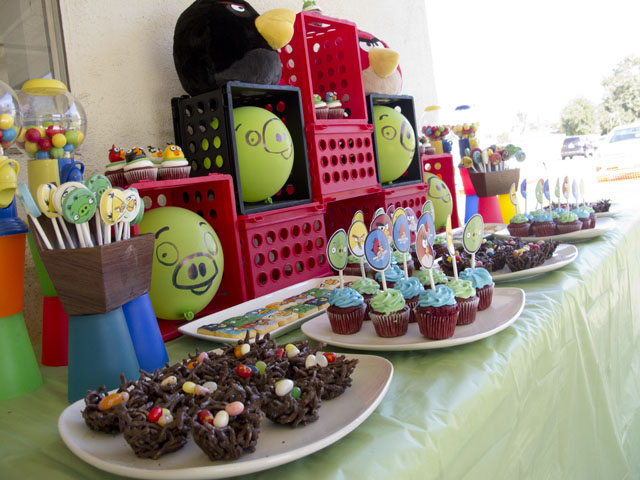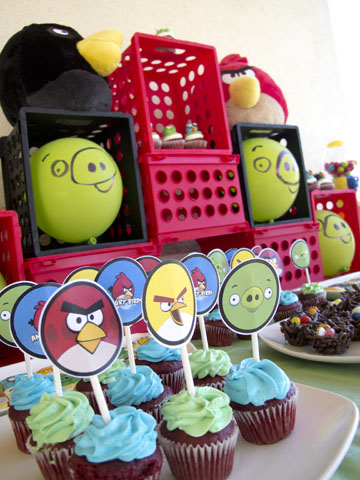 Angry Bird Cupcake Toppers helped accessorize the red velvet cupcakes.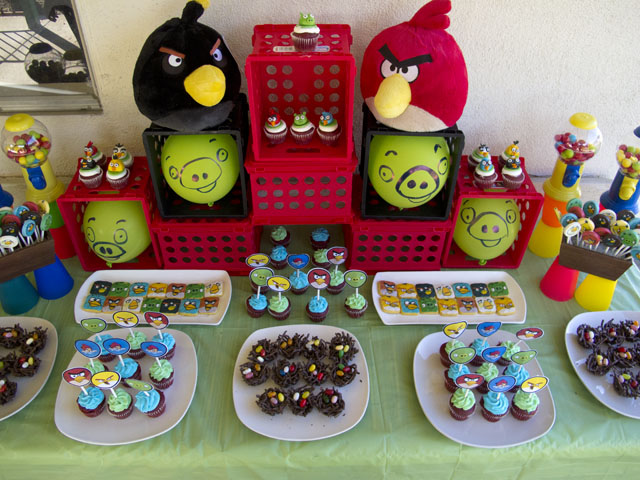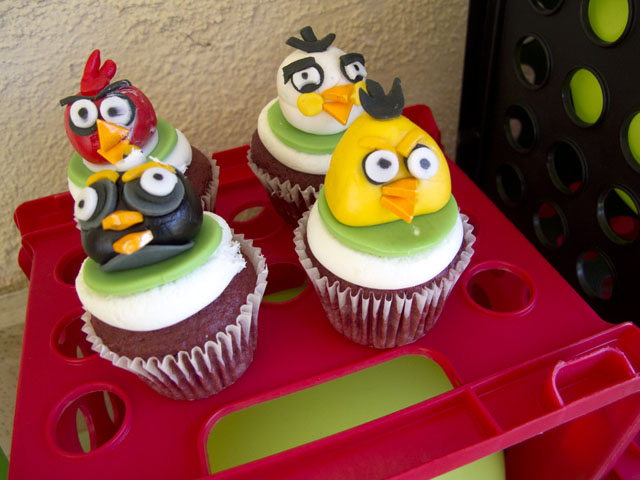 My favorite part of this table had to be the Angry Birds fondant toppers. They were so incredibly detailed and made the table truly special. Guests were so impressed they were afraid to eat them.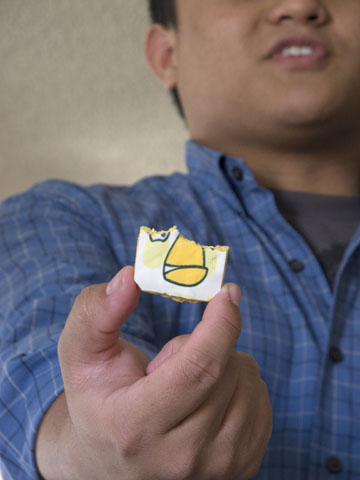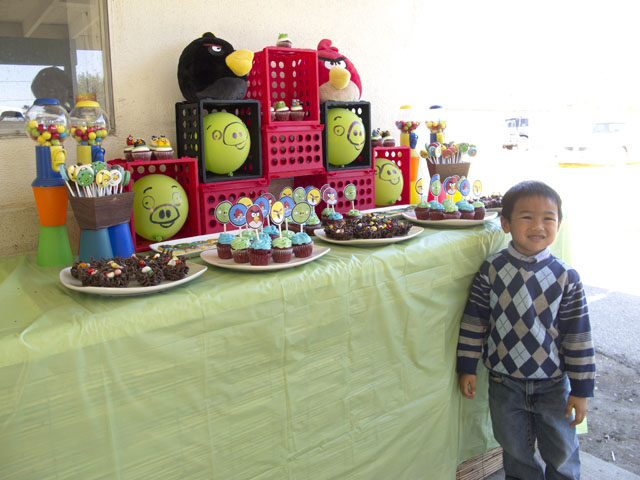 The Birthday Boy's face says it all! Thanks for letting us share this special day with you!
*******
Vendors
Table Styling and Design: Love Every Detail
Desserts: Piece of Cake