Winter Candyland 1st Birthday
---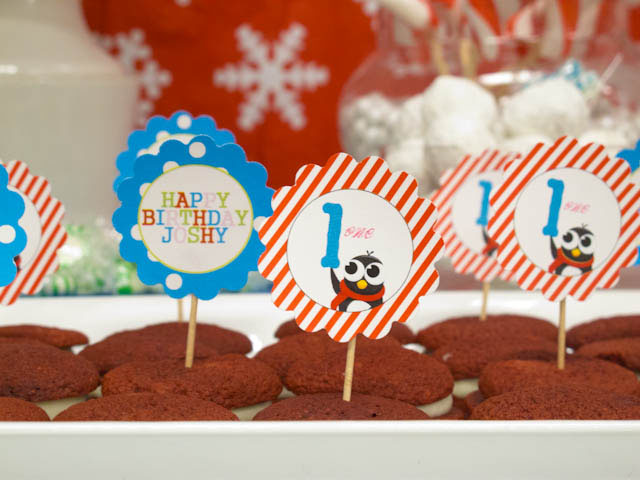 "Chillin' in a Winter Candyland…"
Before the holiday frenzy, I had the honor of styling my godson's very first birthday party.  While he probably will not remember much of his party, his mom and I worked hard to make sure that every last detail was taken care of.  First on our agenda was deciding on a theme.  After much brainstorming, mom and I decided we wanted something that reflected the season, something playful and fun for all ages.   In the end we decided on a Winter Candyland theme.  Come on…snow and candy? What more could a kid ask for?
This was probably my most difficult event to design yet.  I researched winter wonderlands and willy wonka candylands to find the perfect balance of winter and sweets.  Fortunately, mom knew exactly what she wanted, a grand dessert / candy table as the main focal point of the party.  In addition, we incorporated simple centerpieces and a hot cocoa / coffee bar to warm up the guests.  As the big day approached, my little godson was feverishly sick, and not with excitement.  Thank God he got over the flu right before the party so he could enjoy his special day.
Invitations – My cousin-in-law / graphic designer go-to person was kind enough to create an invite that set the tone for our party perfectly.  The inspiration behind the party printables came from Fresh Chick Designs.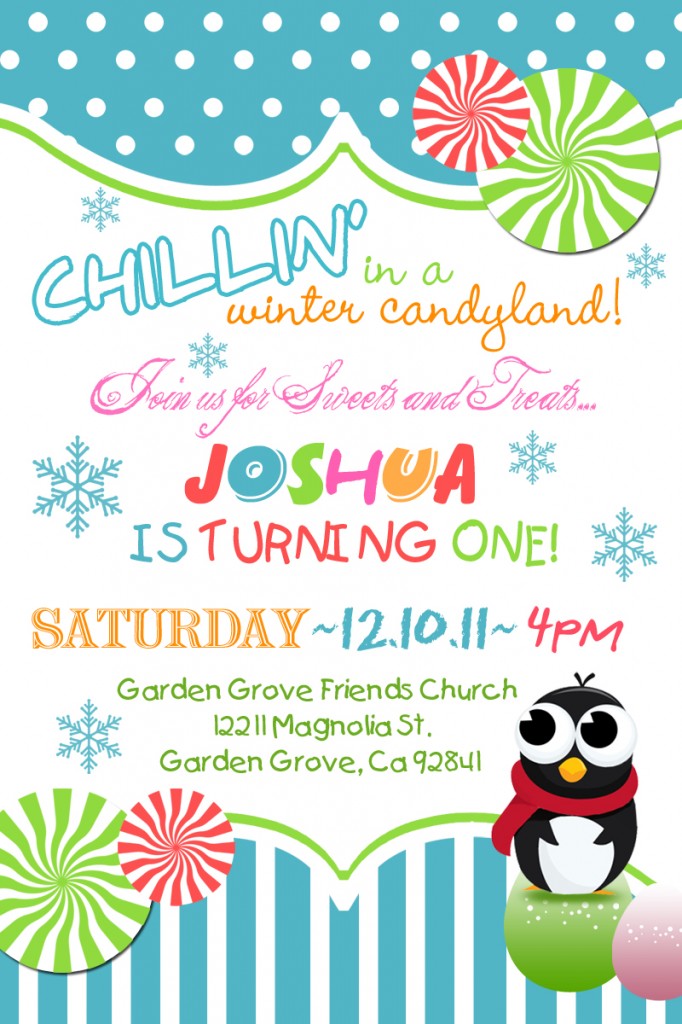 Centerpieces
We created two different centerpieces.  The first one was a square vase filled with snowflake or snowman candy pops on top of a large felt snowflake.  The other centerpiece was a small christmas tree with lollipops inserted to look like ornaments.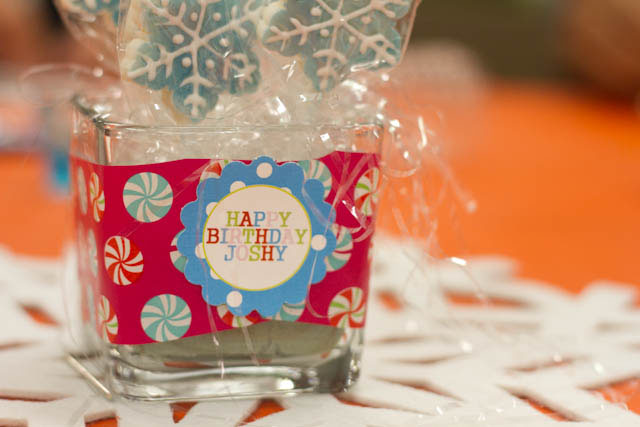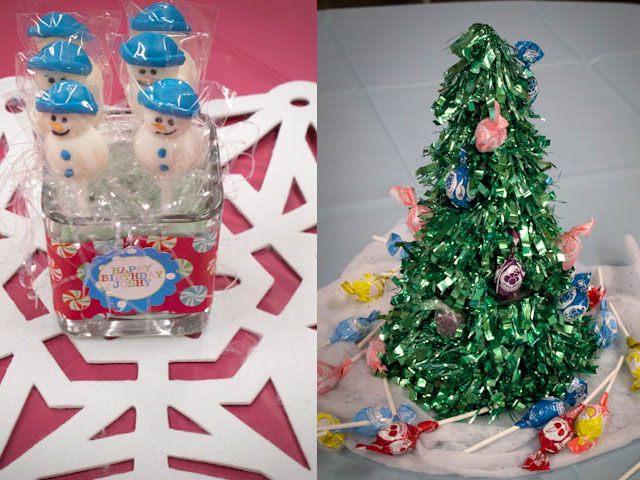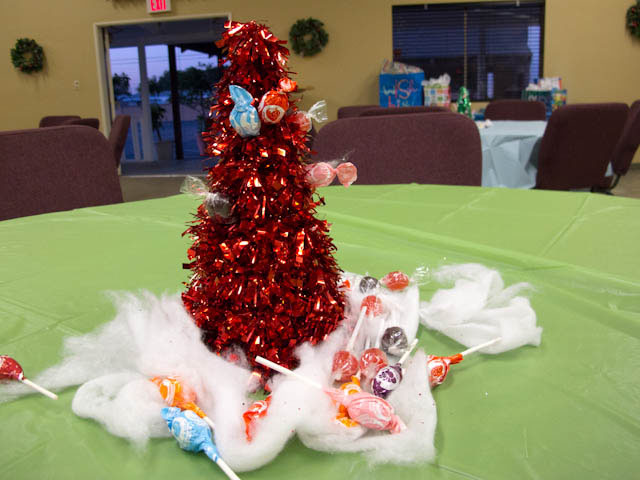 Hot Cocoa and Coffee Bar
A perfect way to keep the guests warm on a cold December day. We included marshmallow sticks, cinnamon, chocolate sprinkles, candy canes, and chocolate hazelnut wafers to spruce up the hot drinks.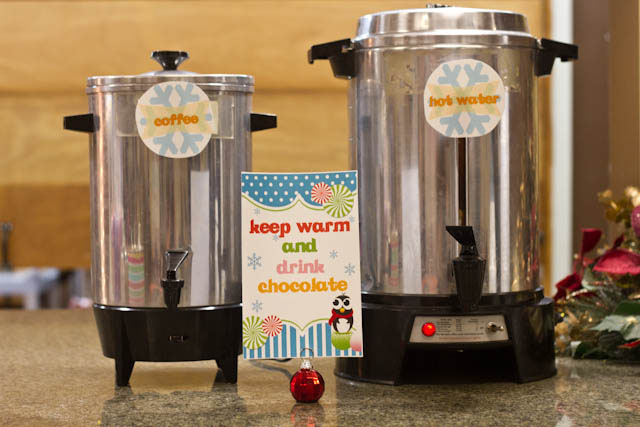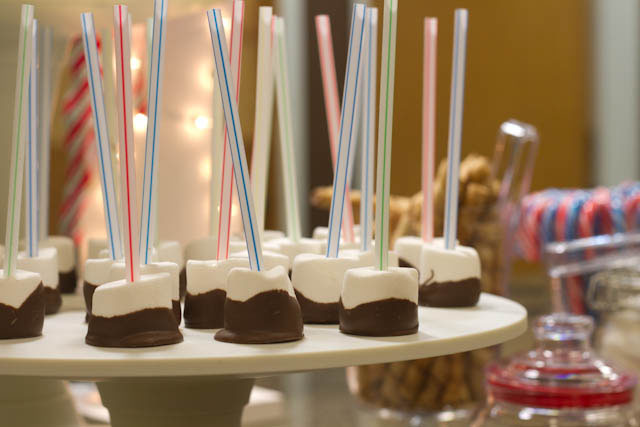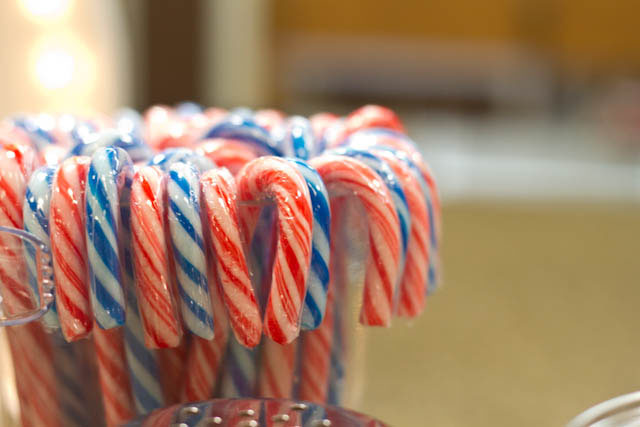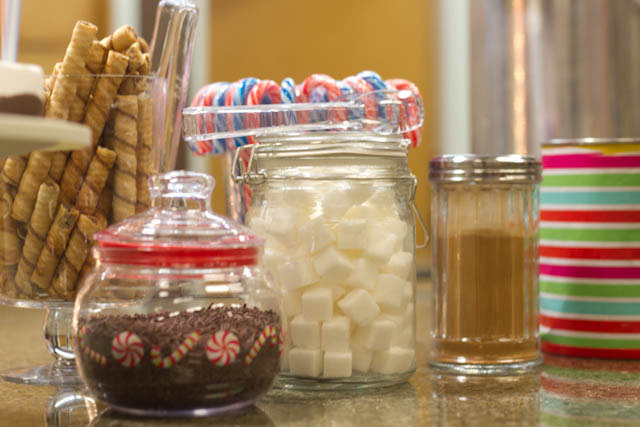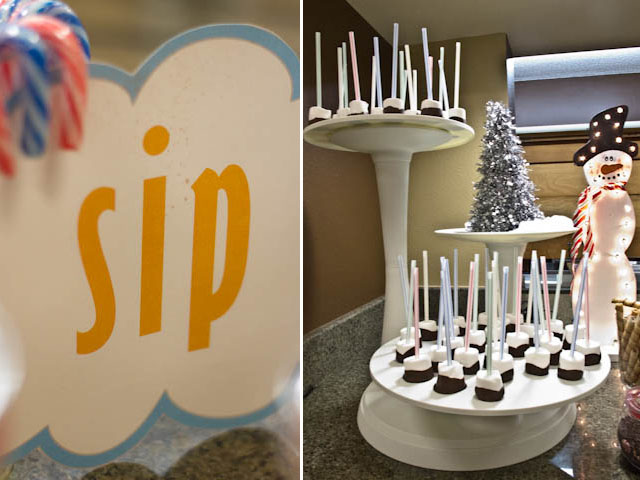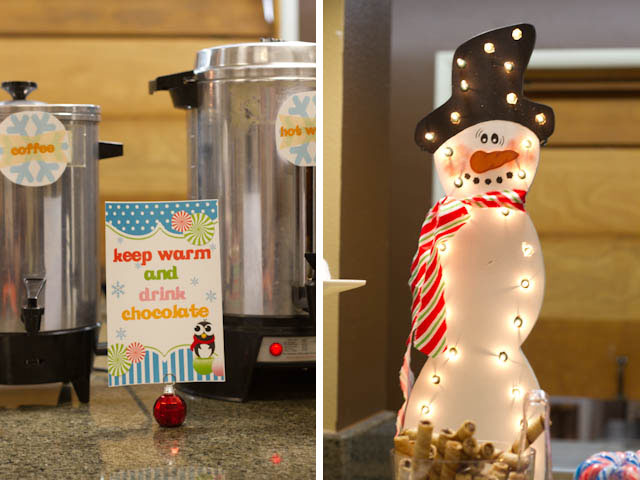 Dessert / Candy Table
Here's a glimpse of our sugar rush table. Stay tuned for a special post on the focal point of our event.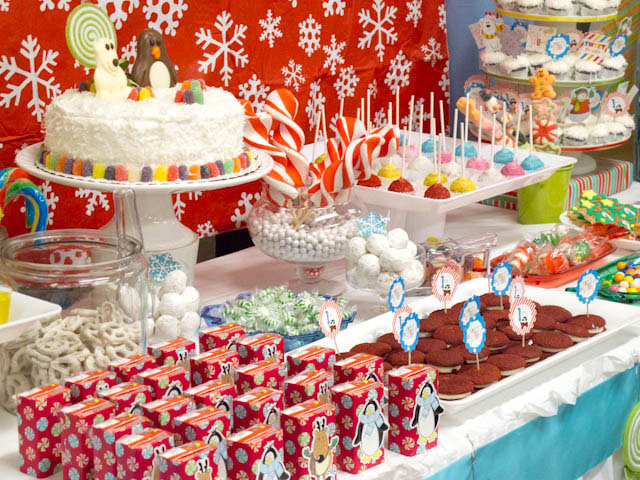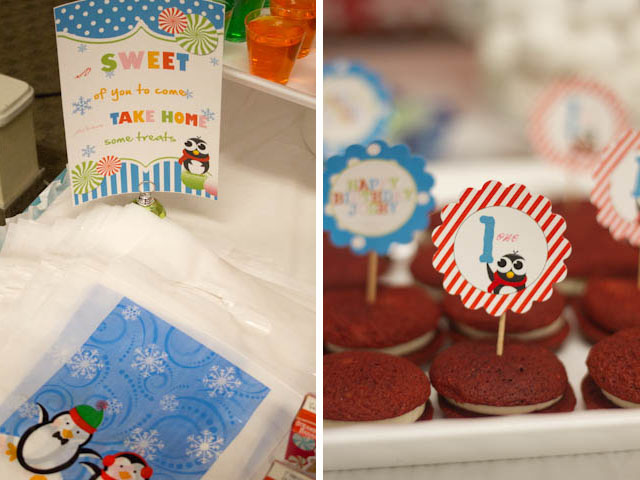 Guests were given treat bags to take home some sweets.
Thanks for allowing your godmother to takeover and plan your first birthday! Happy Birthday Joshy!
Credits:
Event Styling & Design: Love Every Detail
Party Inspiration: Fresh Chick Designs
Paper Goods: Pocholo Serrano Designs
Desserts: Piece of Cake
Treat Bags: Dollar Tree