Louis Vuitton Dessert Table
---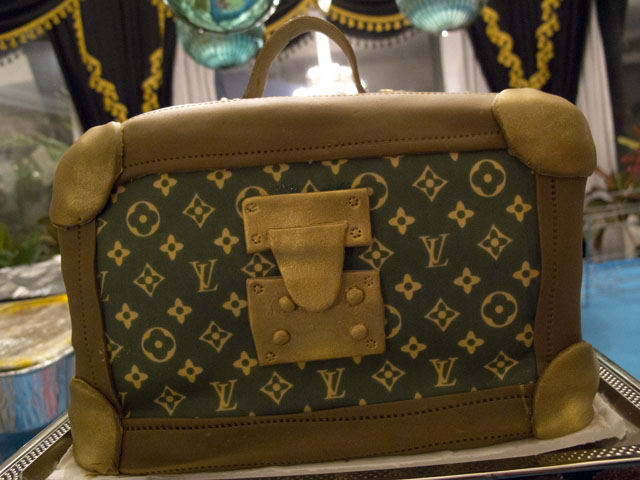 If you are into designer labels, then you are in for a special treat.
Before the holidays, I was asked to style a Louis Vuitton dessert table with my talented friend Abby of Piece of Cake. The birthday celebrant's request, a sculpted Louis Vuitton Handbag Cake.  Anything else on the dessert table was completely up to us.  There were no complaints here!  Since the centerpiece of the table was the Louis Vuitton Bag we knew that the design had to be classy. We stuck with the traditional brown and gold color scheme and selected desserts that complimented the colors. Obviously it wasn't too hard considering one of the all time favorite desserts is chocolate!  We filled the table with chocolate covered pretzels, custom Louis Vuitton chocolate squares, mini dark chocolate cupcakes, chocolate dipped cake balls, mini tiramisu trifles, turon tarts, and chocolate and vanilla macarons. It was a chocolate lover's dream come true!  To finish it off, I created a custom menu using the colorful Louis Vuitton logo as a border.
As is the case in some events, we had a whole design scheme prepared that unfortunately did not fit the layout of the party space.  We made some last minute changes and redesigned the dessert table to fit in perfectly.  It was definitely the showpiece in the room.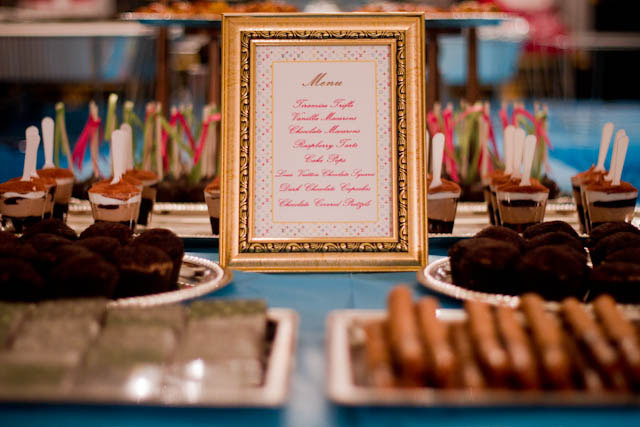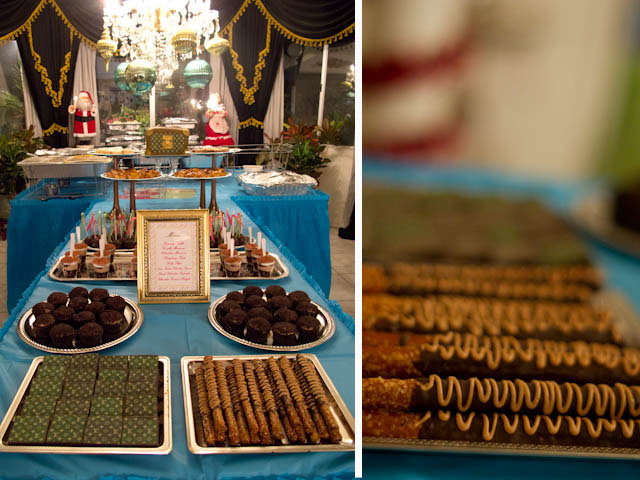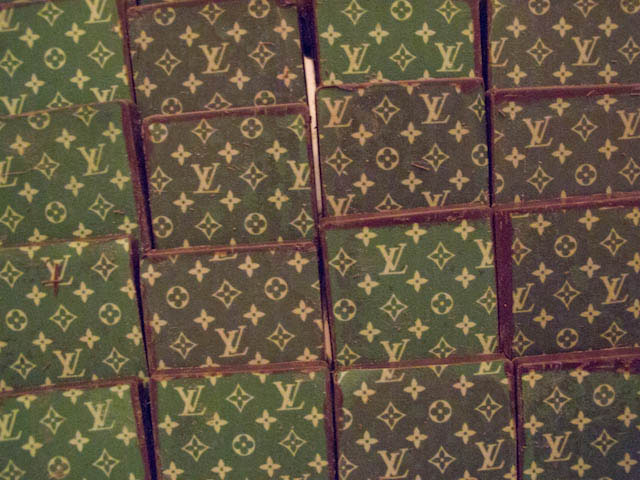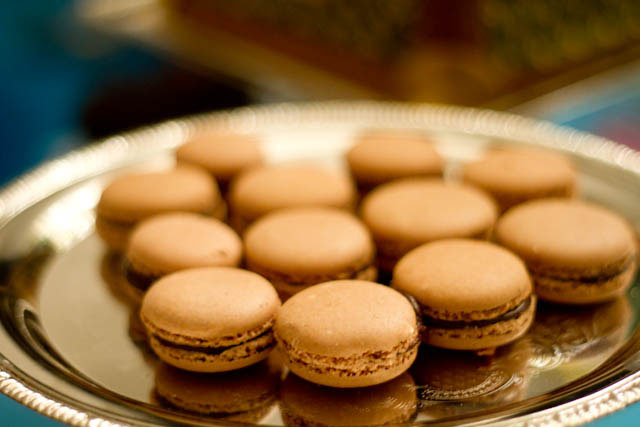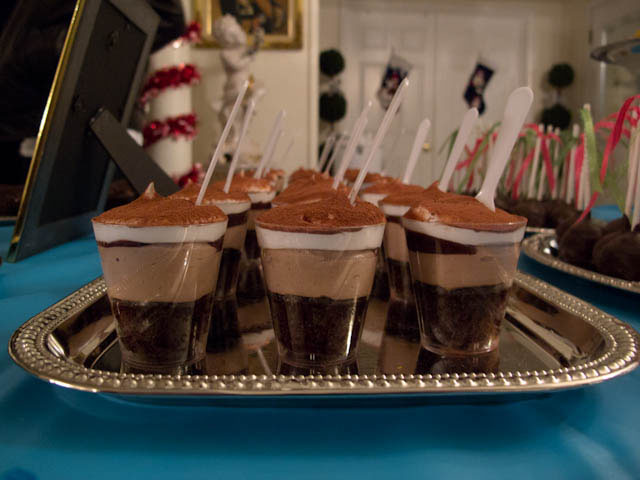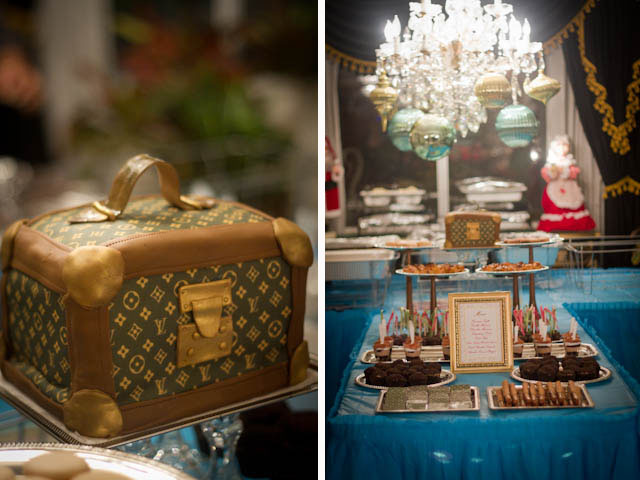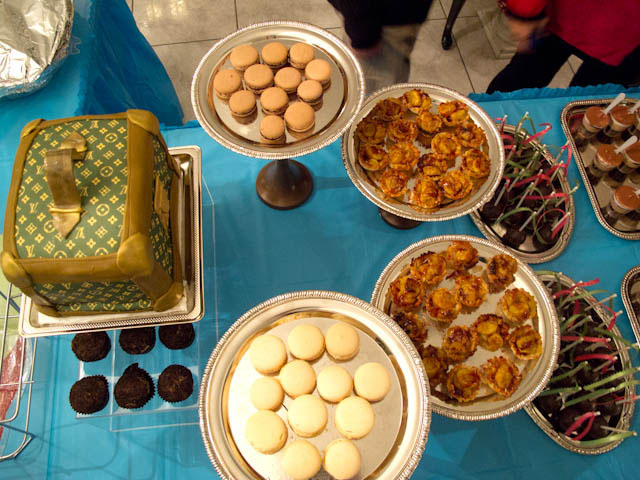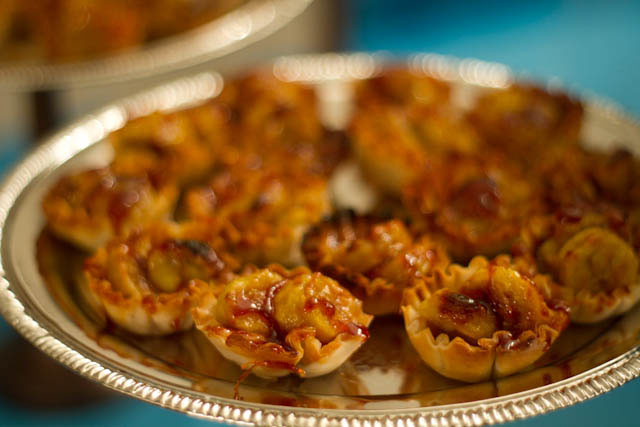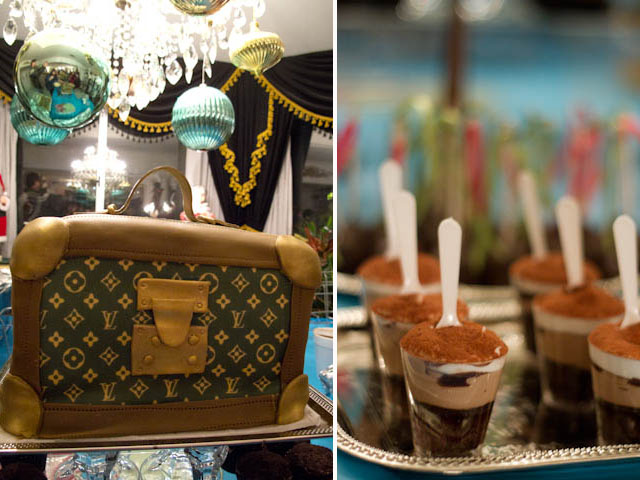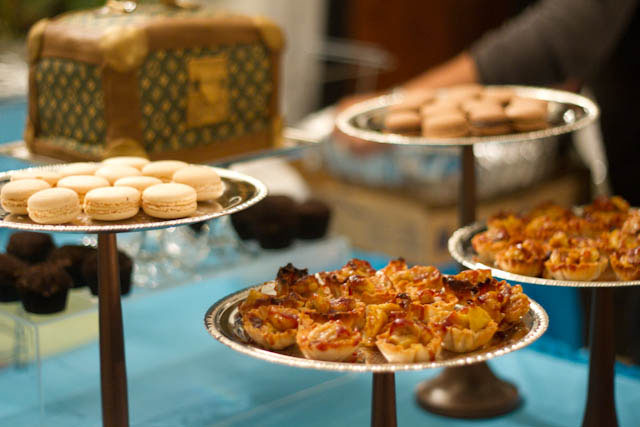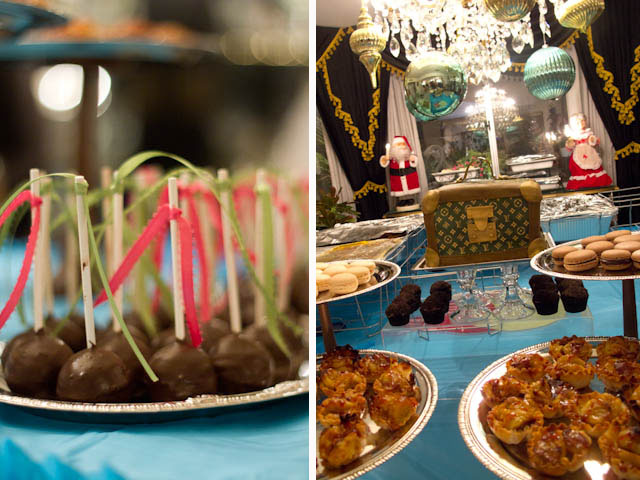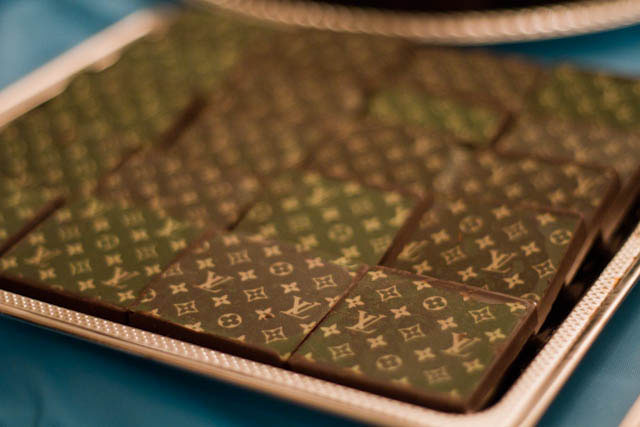 Hope you enjoyed our designer dessert table.