Under the Sea Dessert Table
---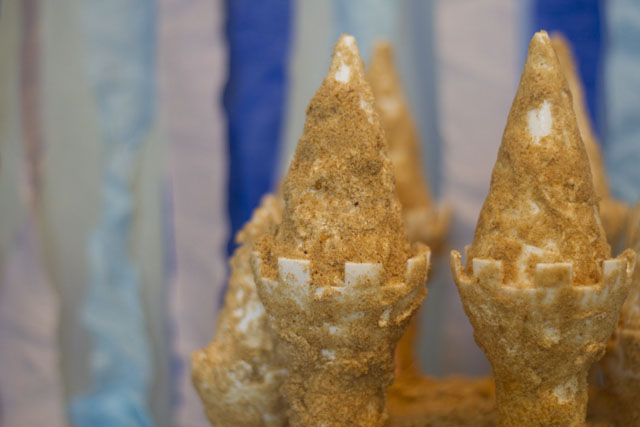 As promised on our Under the Sea Birthday party, here is a special post to highlight mommy's gift of love, a gorgeous dessert table fit for a mermaid!
The focal point of the table is the sand castle.  While you may be tempted to take a bite of this beautiful creation, it may surprise you to know that it is actually a faux cake.  Abby figured there was already so much dessert in the house, (especially with big brother's Super Mario Sweets table upstairs), that it was best to make the cakes as a decorative piece rather than an edible treat.  I thought it was brilliant!  Everyone enjoyed the creativity and details that went into each cake.
My pride and joy was obviously the backdrop.  I used an extra table cover to line the wall.  Next, I selected 3 complimenting shades of paper streamers, cut even strips and crushed them together to imitate seaweed movement underwater.
The table was topped with all sorts of goodies with theme appropriate names.  Our desserts included: Sea Glass (rock candy), Sea Sponges (crumb donut holes), Sea Turtle Eggs and Pearls (coral and white gumballs), Geode Crystals (rock candy on sticks), Spike Swirls (chocolate covered pretzels) and Sea Foam (ice cream bar).  The rest of the desserts were pretty obvious: Starfish Cookies, octopus and turtle gummies, chocolate fishies, seahorses, seashells, and coral cupcakes.
The Birthday Girl was the happiest girl in the world that day.  I know Abby was one proud mama!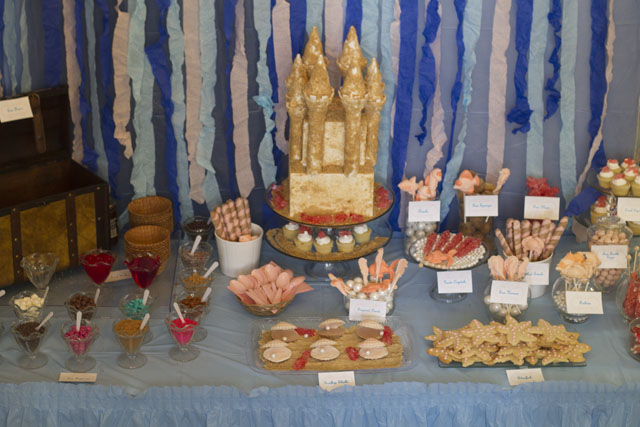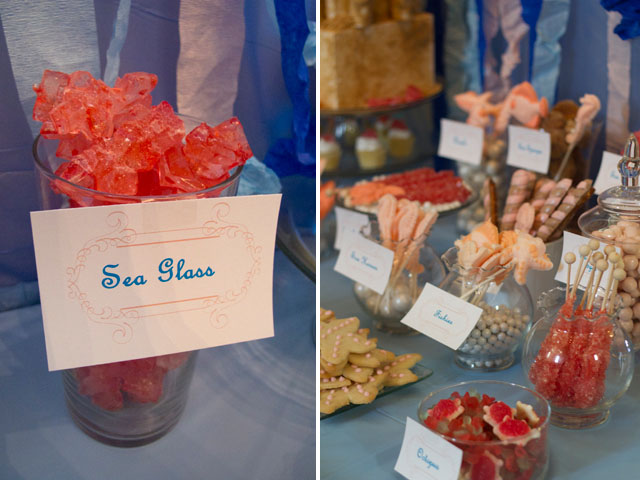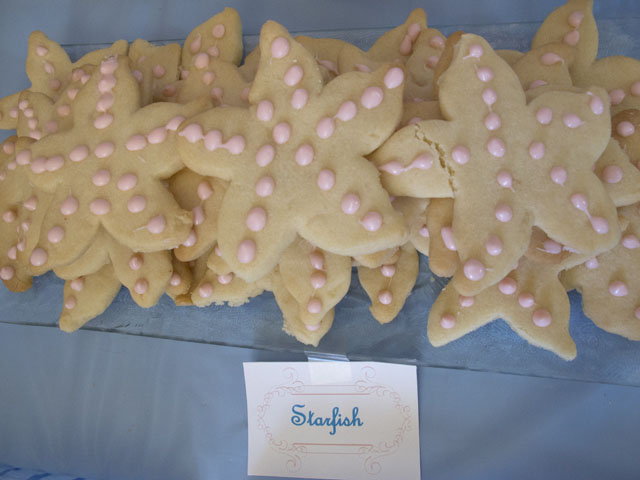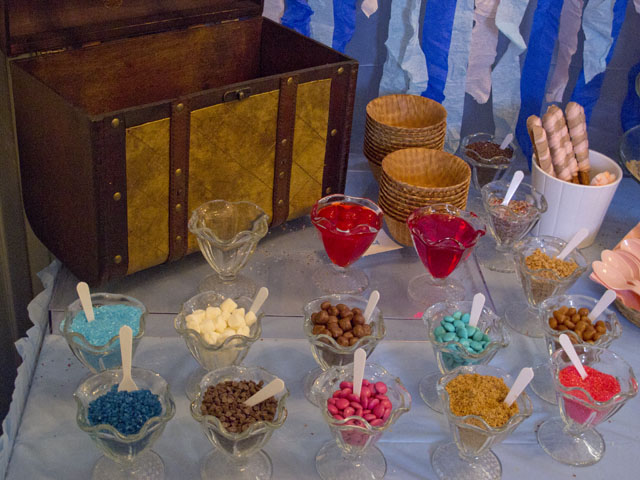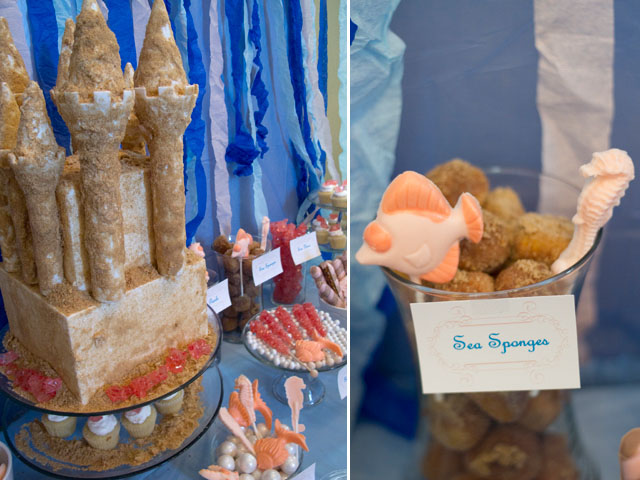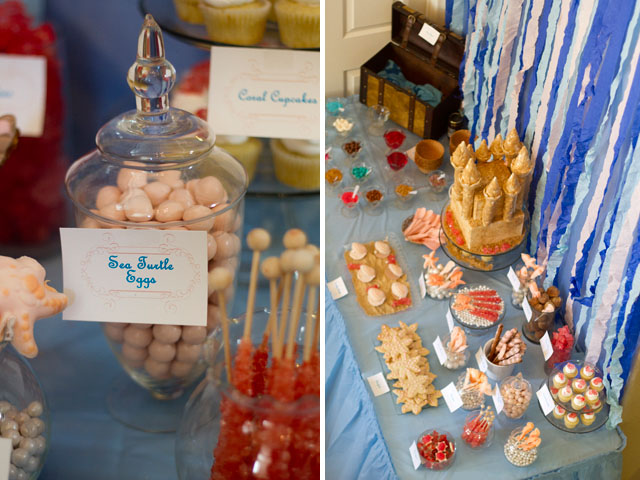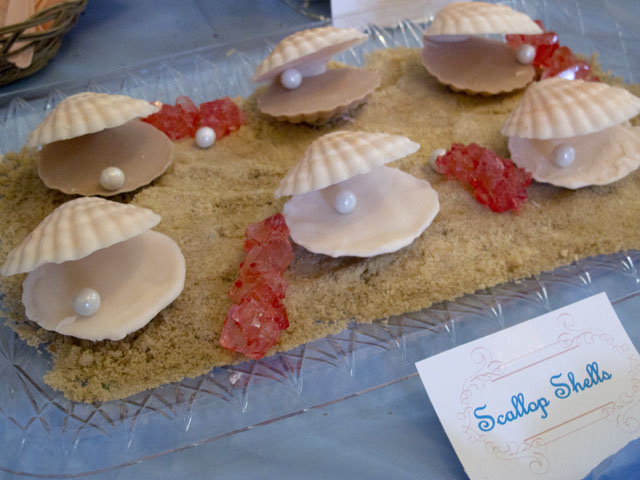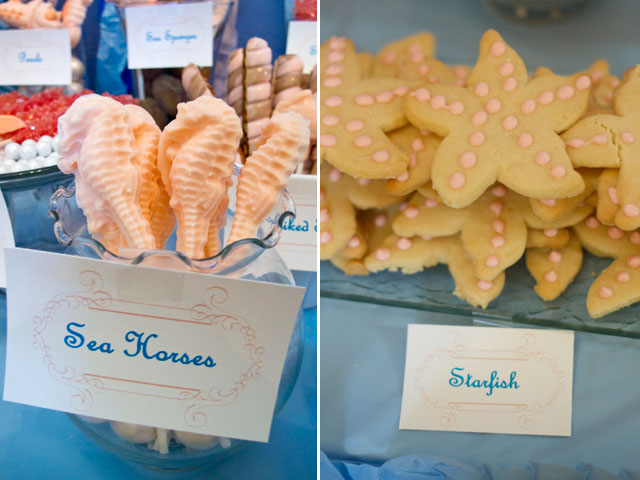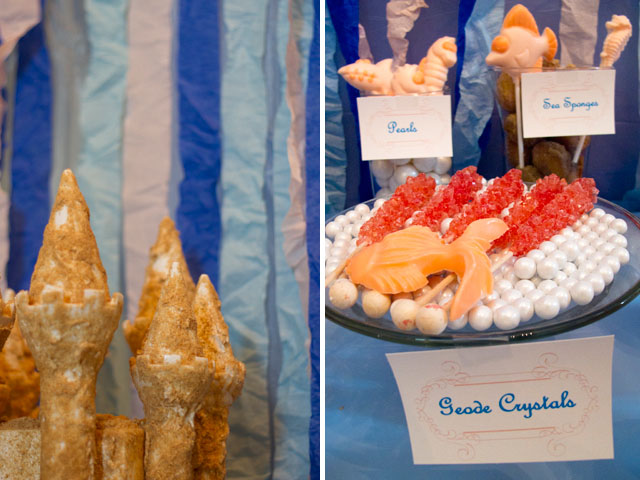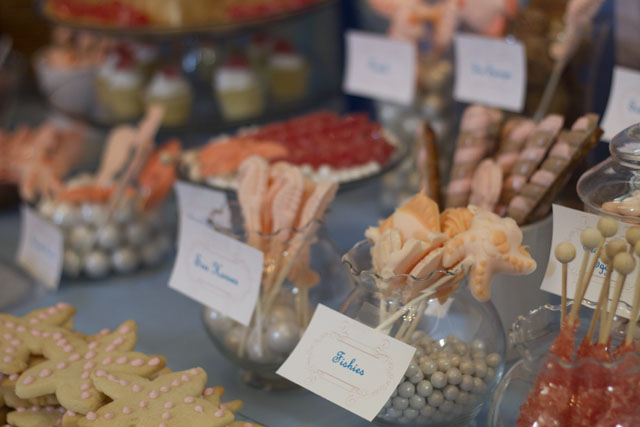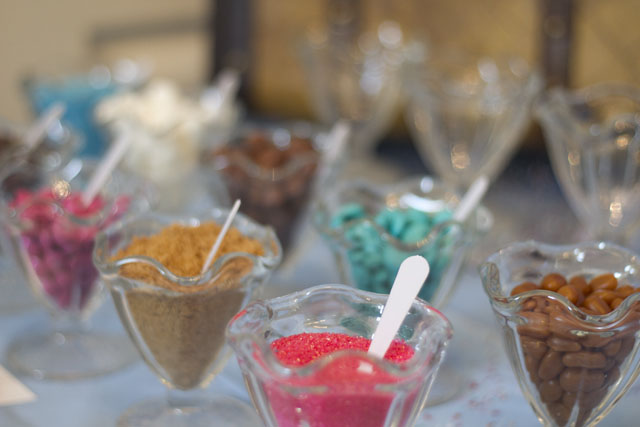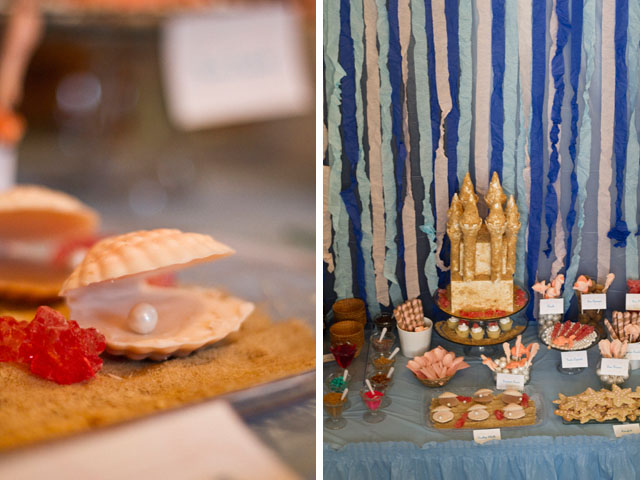 Table Styling and Photography: Love Every Detail
Sweets & Desserts: Piece of Cake
January 29, 2012
chocolate clam shells, chocolate covered pretzels, chocolate fishies, chocolate sea horse, chocolate seashells, coral cupcakes, ice cream bar, large pearl gumballs, mini chocolate pearls, octopus gummies, paper streamer backdrop, rock candy, sand castle cake, starfish cookies, treasure chest, turtle gummies, under the sea dessert table