Pink Diamonds and Gold Dessert Table
---
Diamonds and Gold are a girl's bestfriend! (Well, atleast for my cousin it is.)
My dear cousin turned 20 this year; that strange age when you are no longer a teenager but you are also not a full-fledged adult either.  To celebrate this milestone, she decided she wanted to be surrounded by family and a dessert table. While this request had been made a month before the big day, life interfered.  What you see is a beautiful pink and gold dessert table created the day of using anything that could be found around the house and a few store bought items.
Her one request: Pink and Gold. 
For the decorations, we were able to find a set of pink curtains that once hung in her sister's bedroom. This became our table cover, or rather buffet cover. Next our backdrop was made by utilizing existing gold frames and lining the inside with gold wrapping paper (leftovers from Christmas) and pink wrapping paper which was used to create the number 20.  I grabbed all her gold jewelry and pink/clear diamonds leftover from a bridal shower that embellished the table.  We made a quick run to the grocery store and purchased some pink flowers with gold sprayed fillers and I made two floral arrangements.  One was the centerpiece of the dessert table, the other a centerpiece to the dining table.
For the edible treats, we purchased apple cider, Ferrero Rocher and Cheesecake bites.  She had Ghirardelli chocolates that we placed in wine glasses for display.  To make up for last year, her mom purchased two cakes. The mango cake can be seen on the table, the other was an ice cream cake which she later blew out her candles on.  The cinnamon toast crunch cupcakes and famous oatmeal chocolate chip cookies were all baked by the celebrant.  I say famous because my hubby absolutely adores those cookies. I have tried more than once to bake it myself (and I've baked some successful desserts in my past) and I can never get them to taste as good as hers!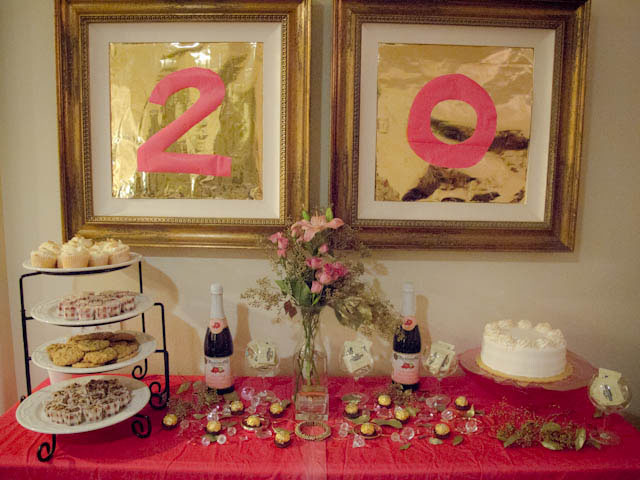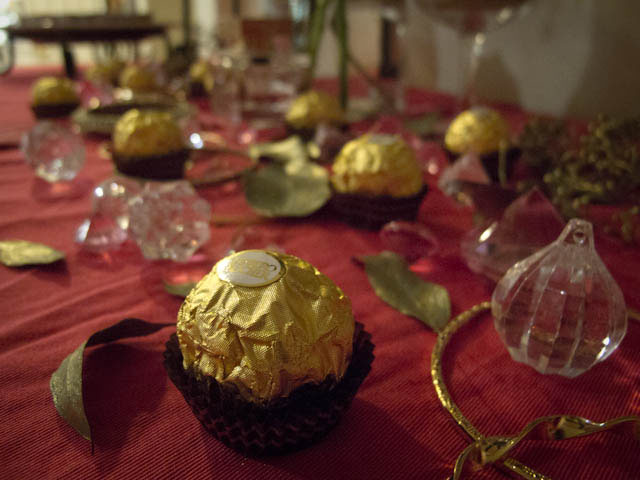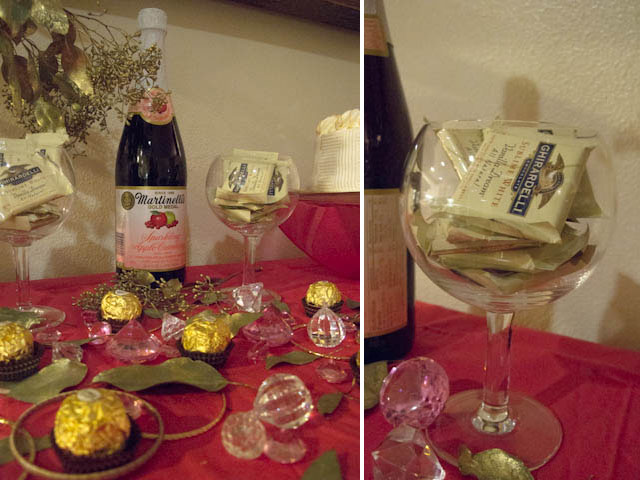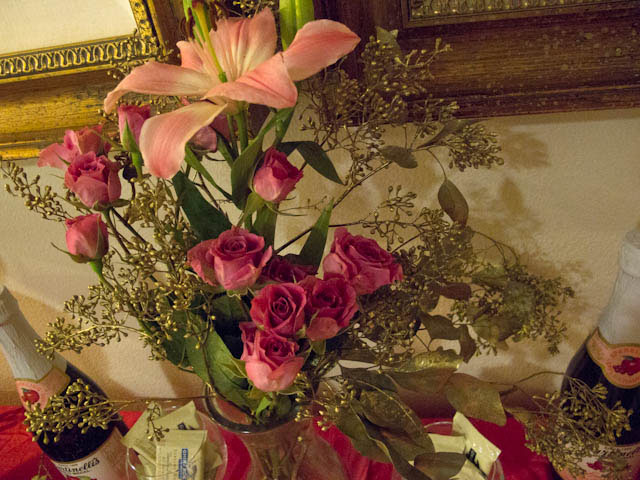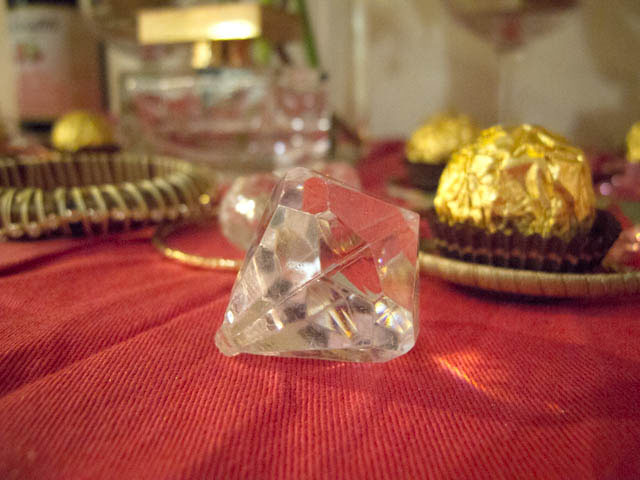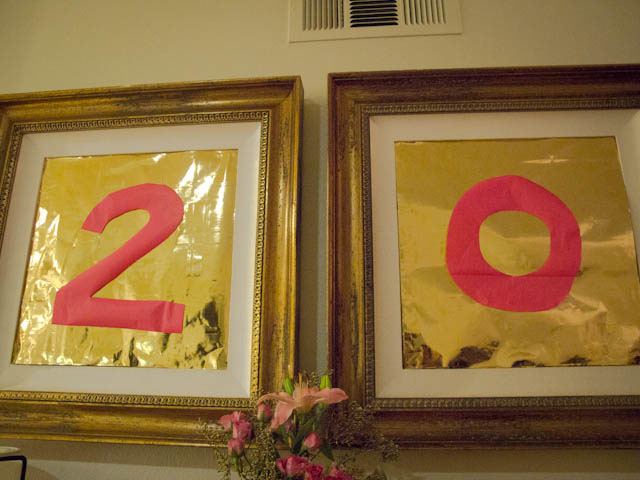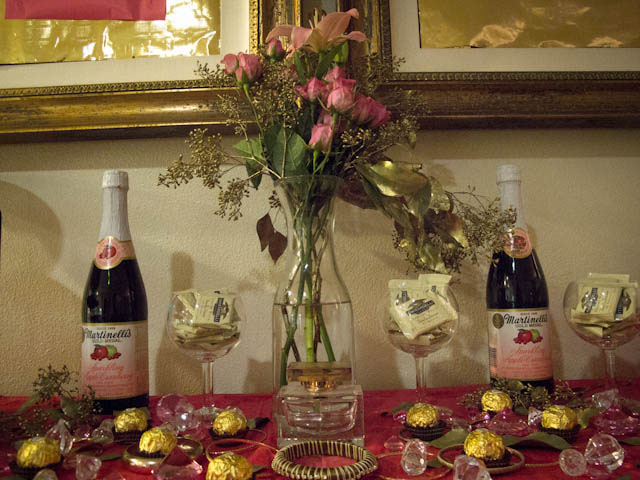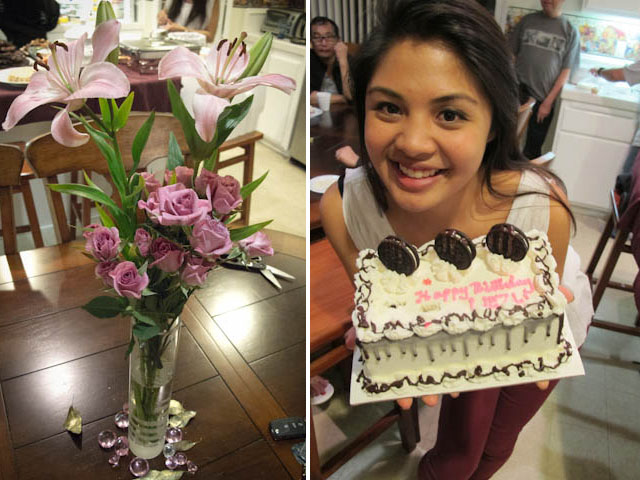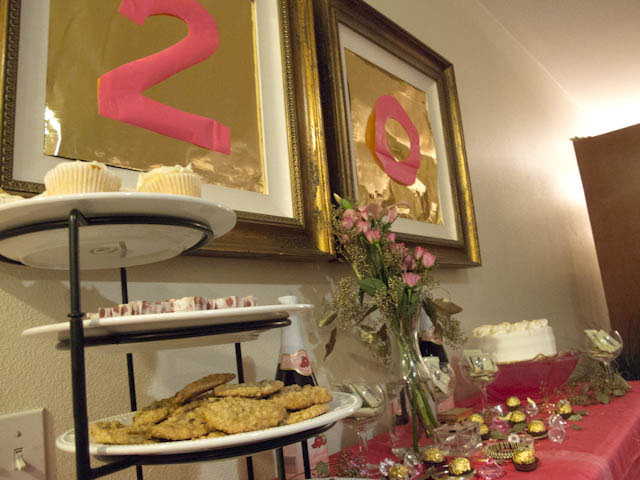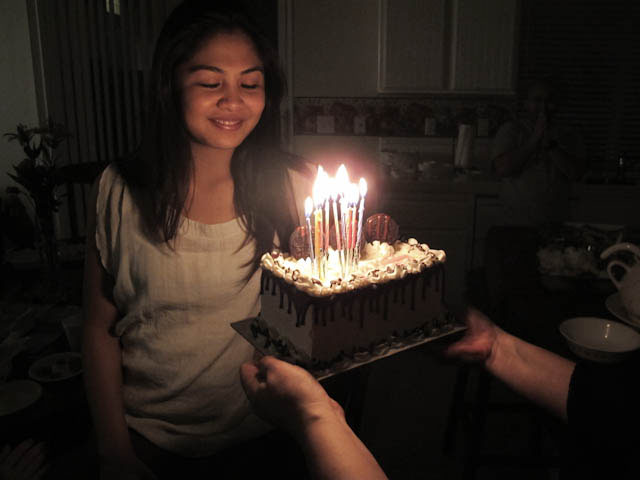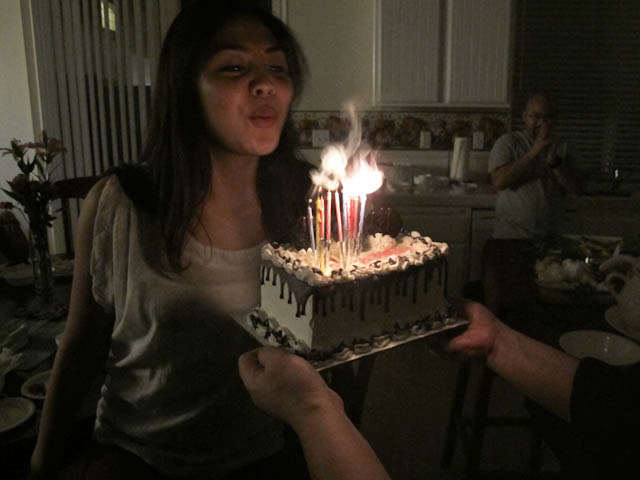 With teamwork and a vision, we were able to create a dessert table fit for a princess, and trust me, my cousin is a princess.
Happy Birthday Liezl! I love you!