Dragon Ball Z Birthday
---
Since the weather has been growing warmer the past few days, I thought it would be fun to share a Dragon Ball Z Ice Cream Bar.  Some of you may not even remember this Japanese animated series that was all the rage way before Pokemon rose in popularity.  You may be even more surprised that a 7 year old boy is a fan of the old show.  My hubby introduced the Dragon Ball Z series to his nephew and got him completely hooked.  He offered his whole collection which his nephew thoroughly enjoyed.  It was no surprise that he insisted on a Dragon Ball Z theme for his birthday.  Since he also loves ice cream, we opted for an ice cream sundae bar rather than a dessert table.  My brother was also a huge fan of the show and happened to still have his old Dragon Ball Z bedding set which was used as the backdrop for the table.  My hubby spray painted 7 foam balls and attached red stars to represent the famous Dragon Balls in the show.  Goku Super Saiyan food name cards were used to identify each topping.  I wrapped custom made character wrappers around blue cups for an added touch.  Lastly, a traditional cake served as the centerpiece of the table.  The kids had such a blast creating their own sundaes and the birthday boy was thrilled to see his favorite character decorated all over the ice cream bar.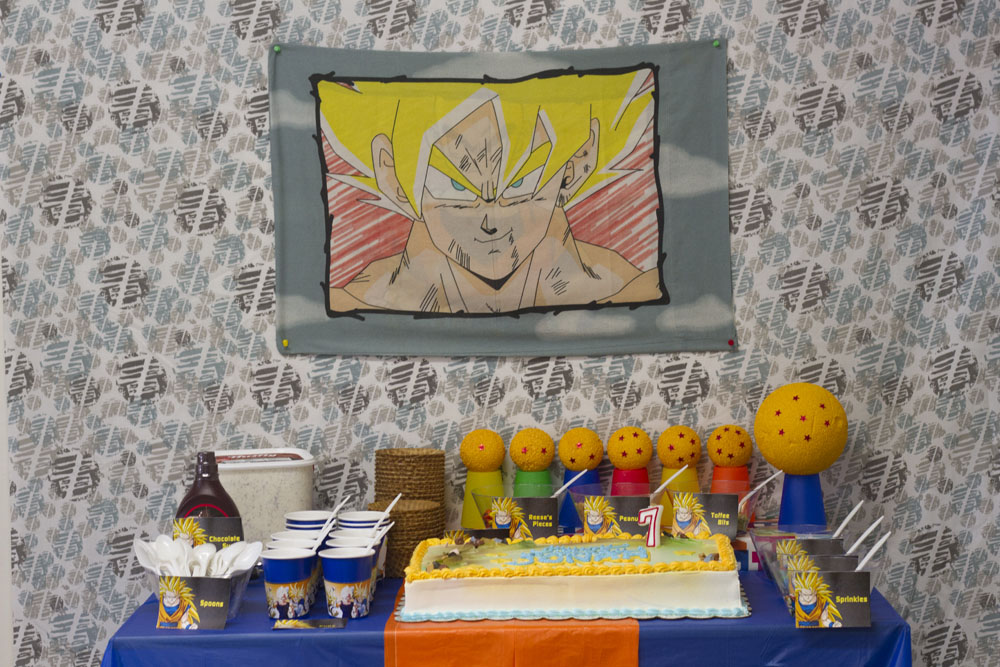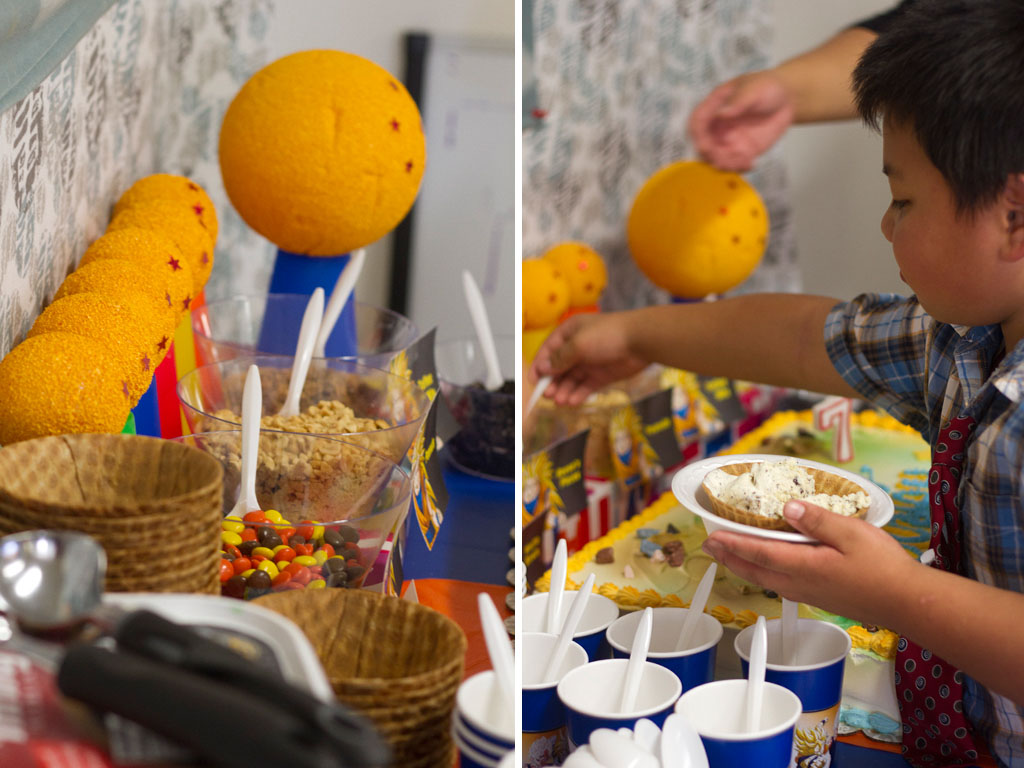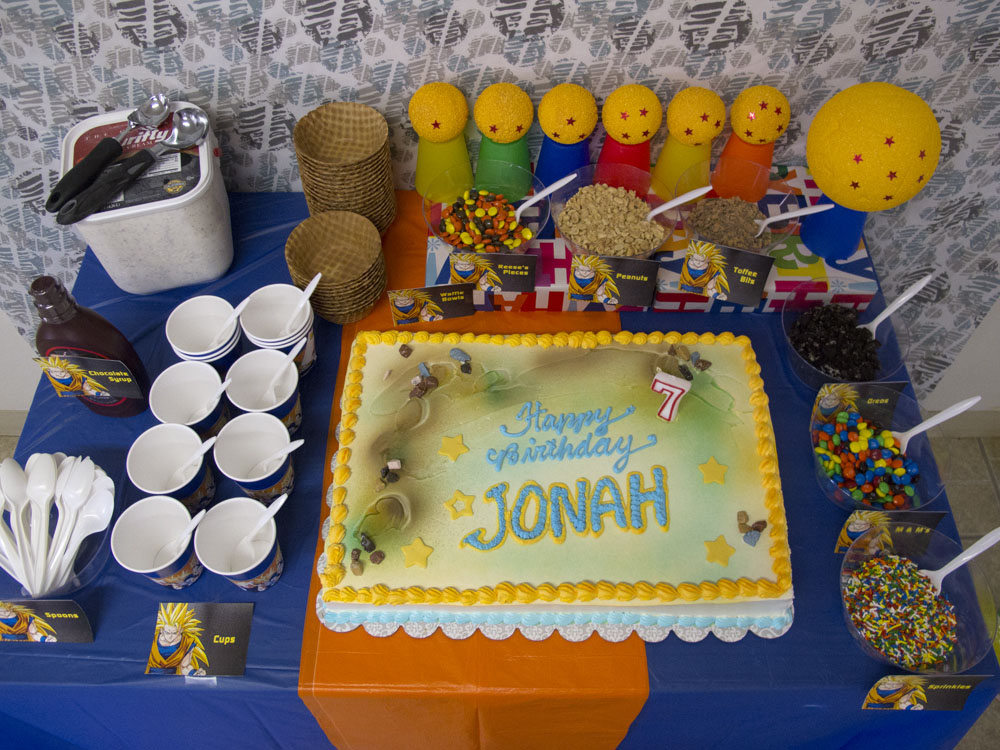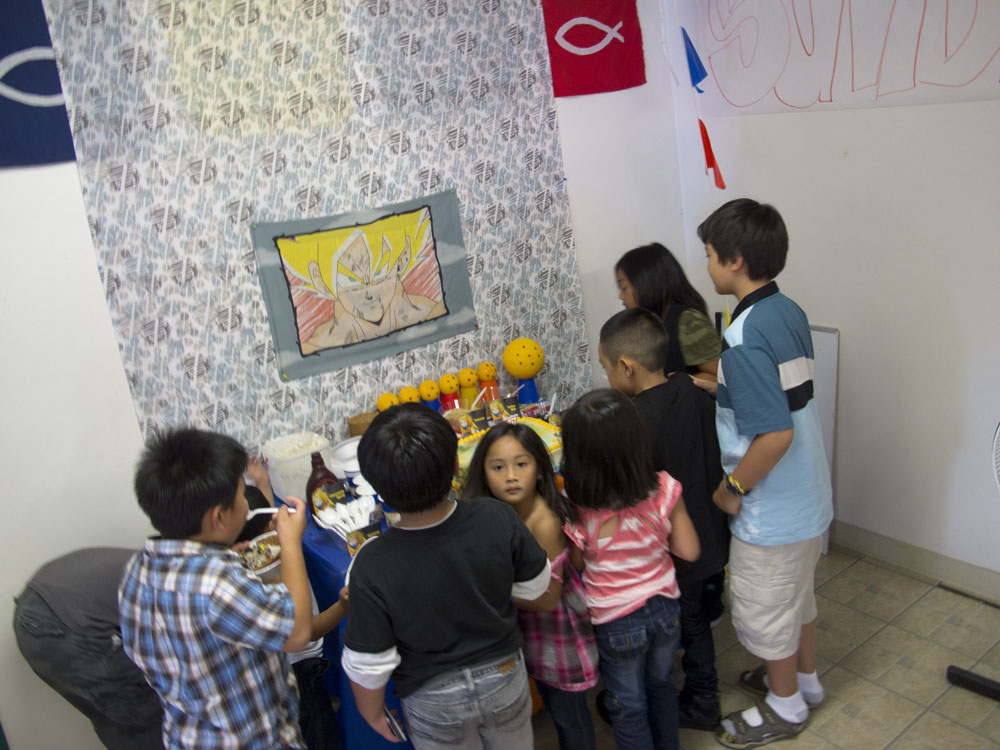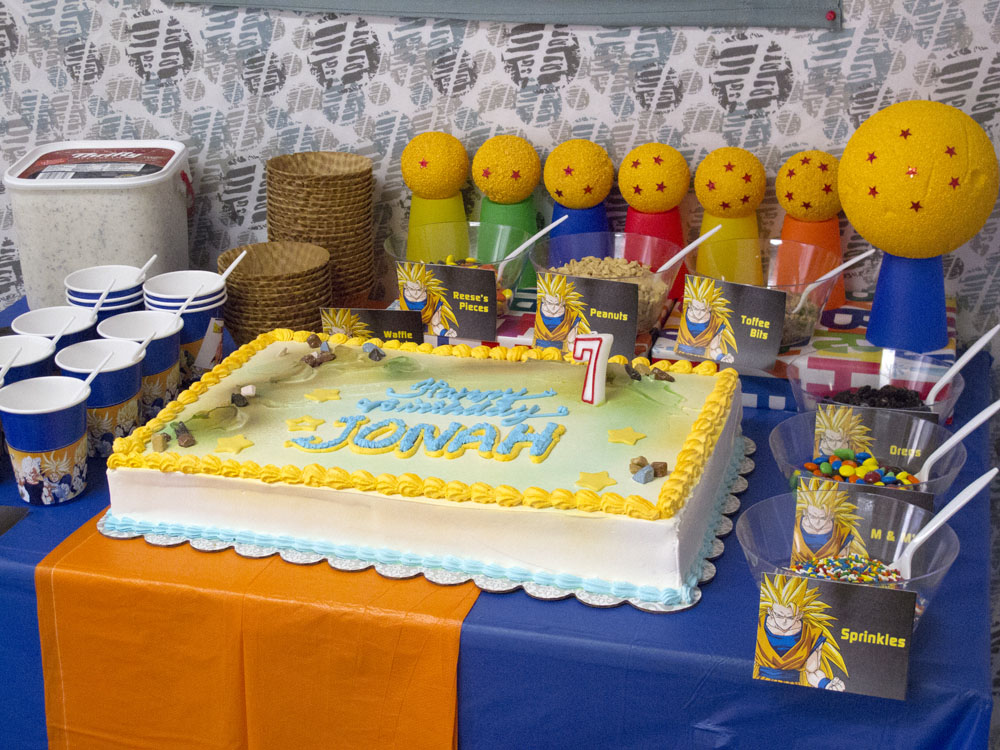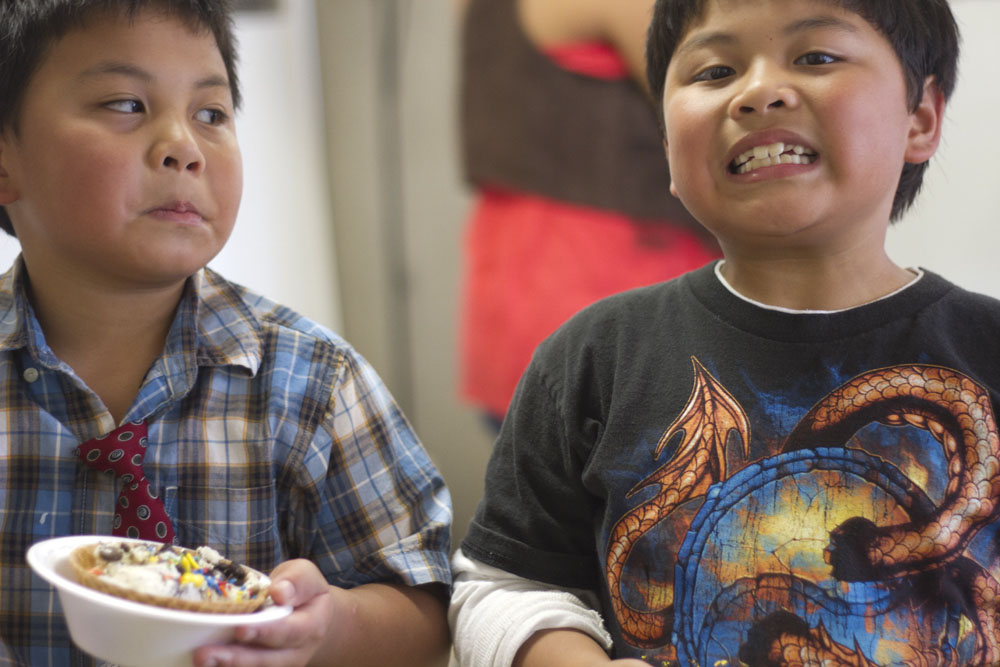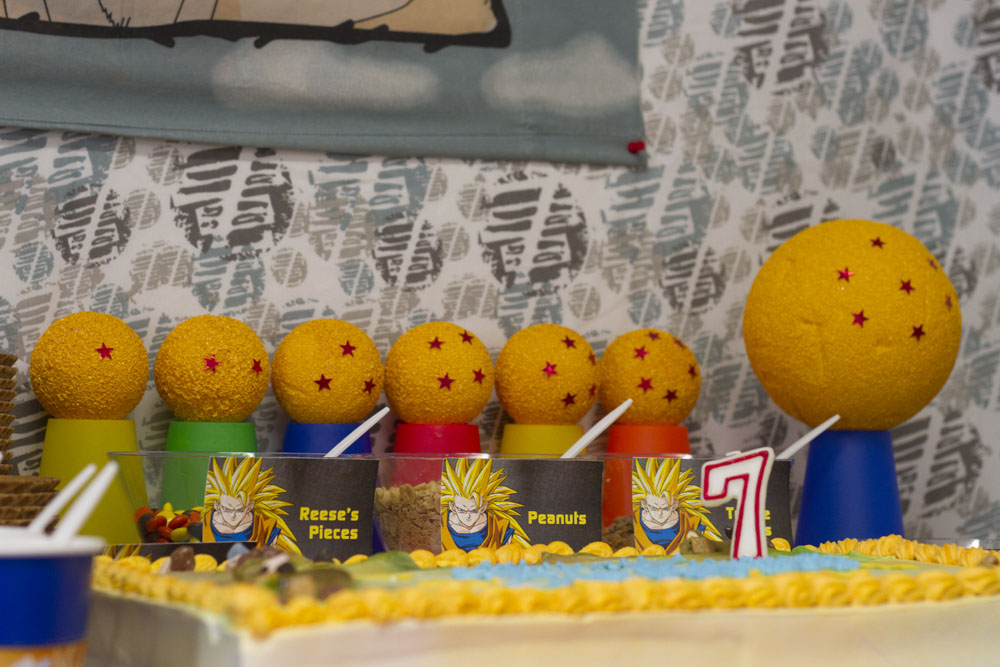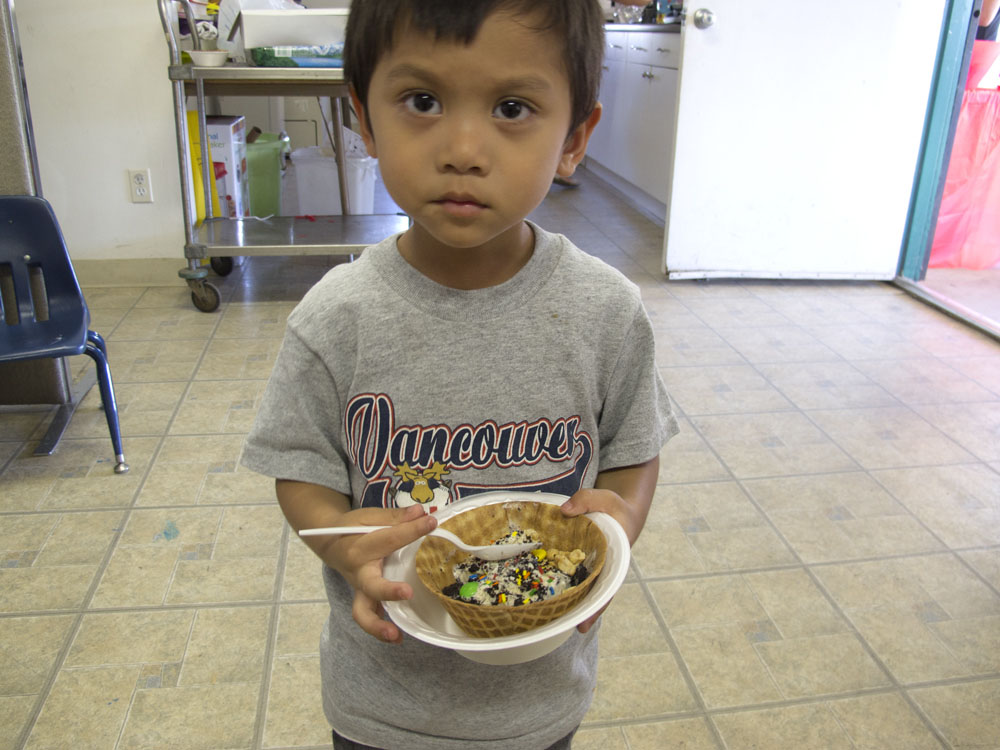 As a surprise from my hubby and I, we had our friends from Jah Screen create a custom Goku Super Saiyan banner for photos.  (You may remember our special post featuring his work here.) Each guest was asked to create their best Super Saiyan face.  Every time we look at the pictures we can't help but laugh at everyone's creative and convincing Super Saiyan faces.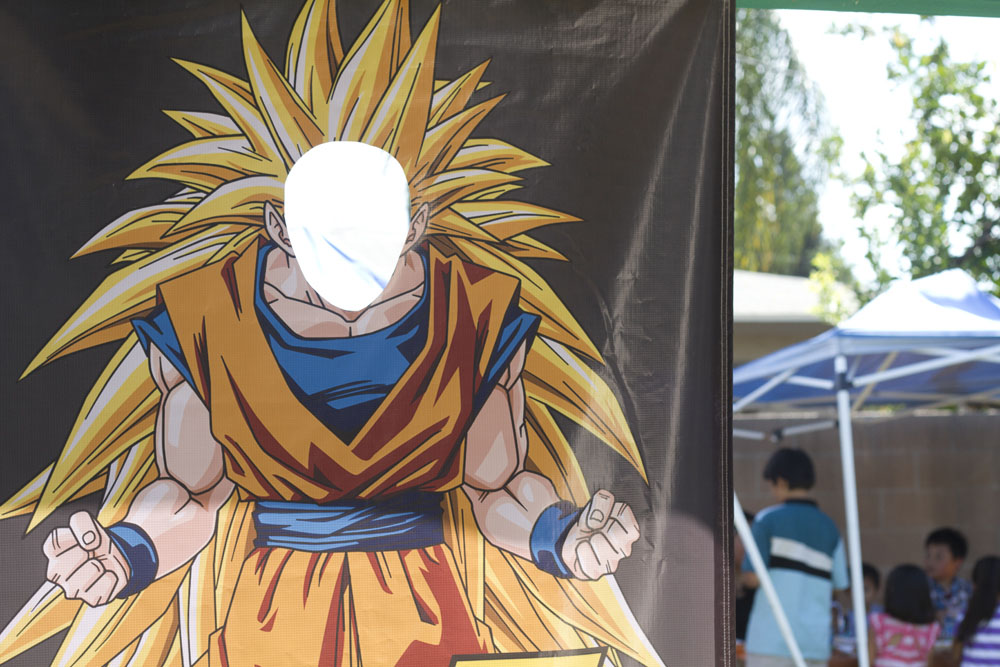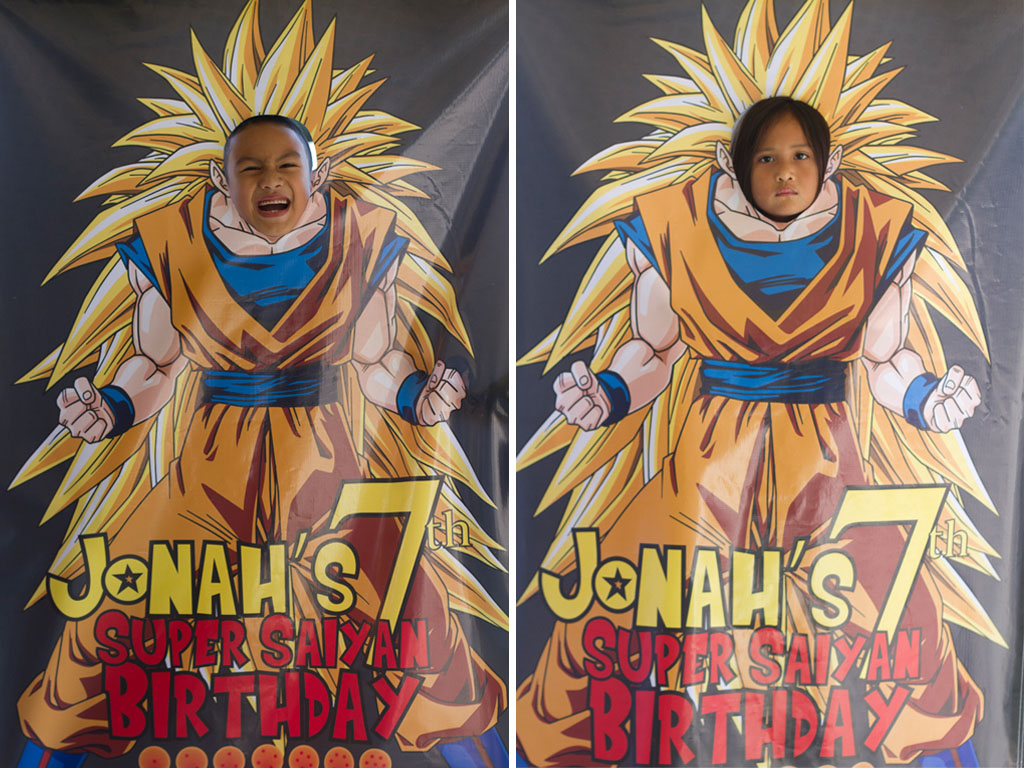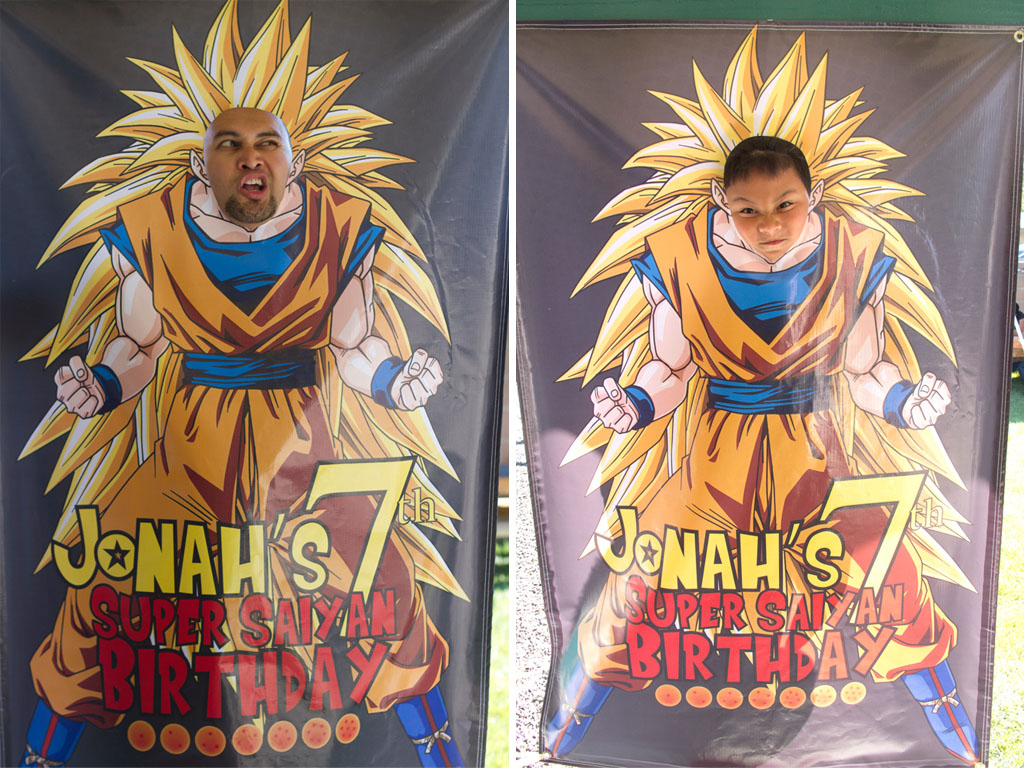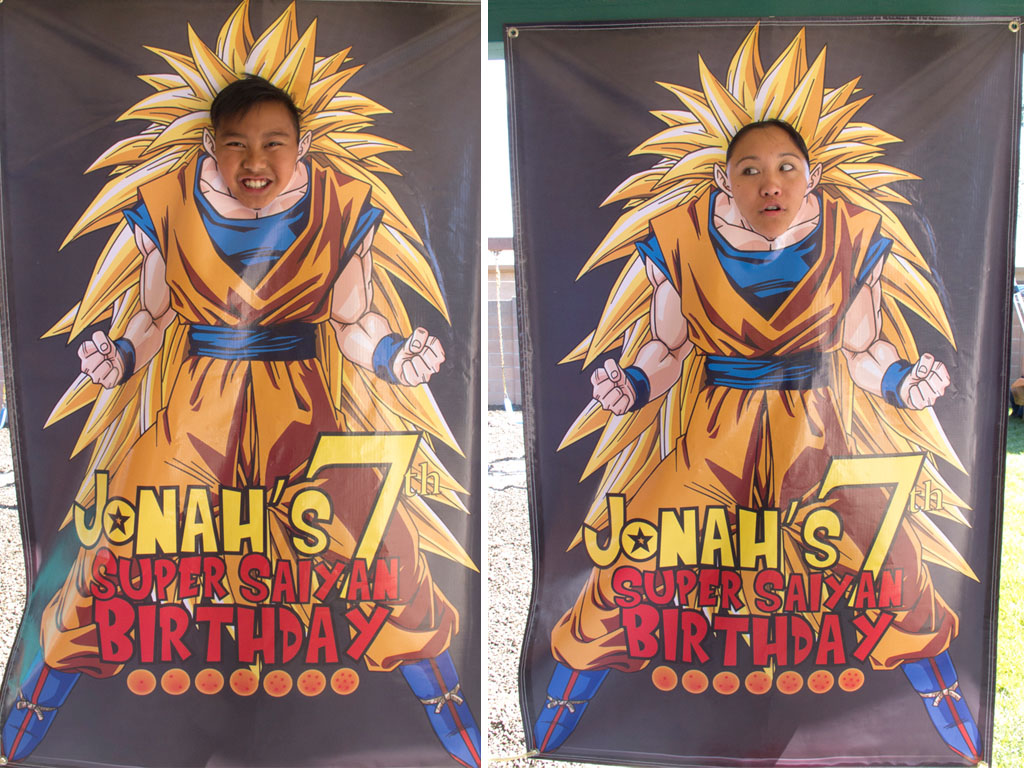 Hopefully this simple ice cream bar serves as inspiration for your future summer parties.