DIY Project: Party Hats
---
As promised on our Modern Dinner Party post, below are the instructions to make your very own party hat!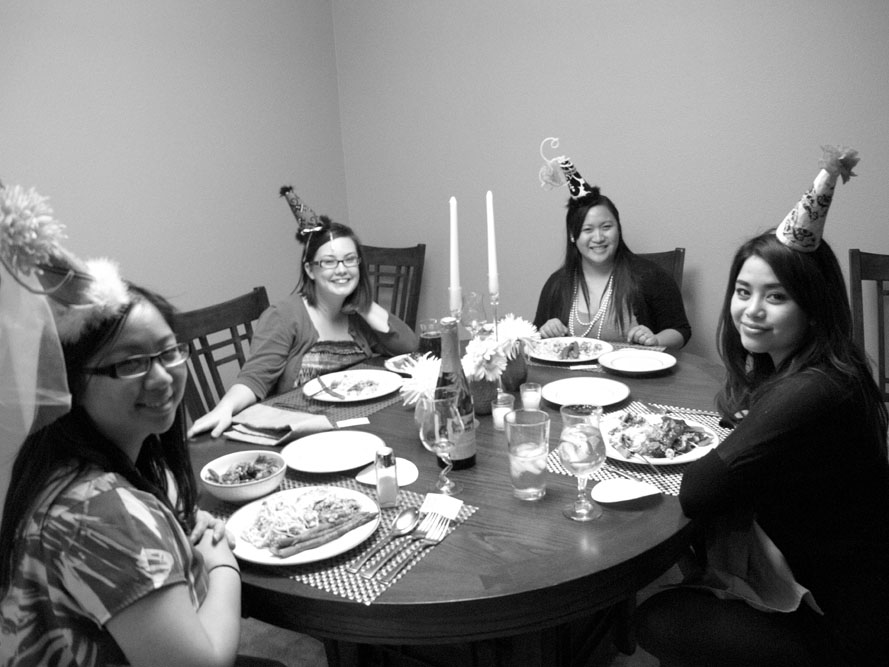 Materials
Styrofoam Cones
Plastic Headbands (purchased at Dollar Tree: 3 headbands/$1)
Scrap Materials (fabric, wrapping paper, ribbon, pearls, feathers, etc.)
Glue Gun
Scissors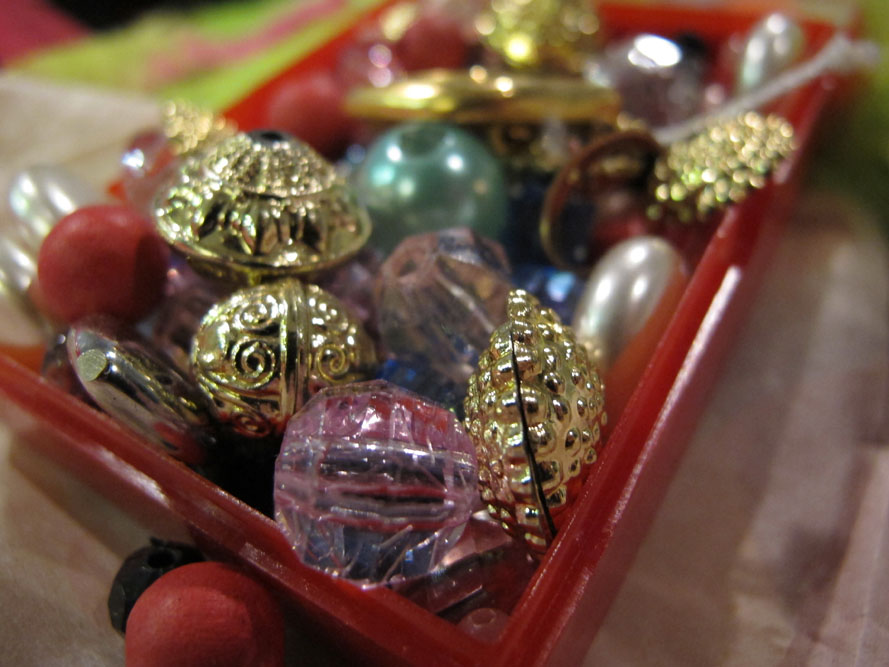 Step 1: Decorate your styrofoam cone. Let your creative juices run wild. Wrap your cone with fabric or wrapping paper. Embellish with feathers, lace, faux jewels, ribbon, etc. Tip: all the items used to decorate our hats were scraps found around the house.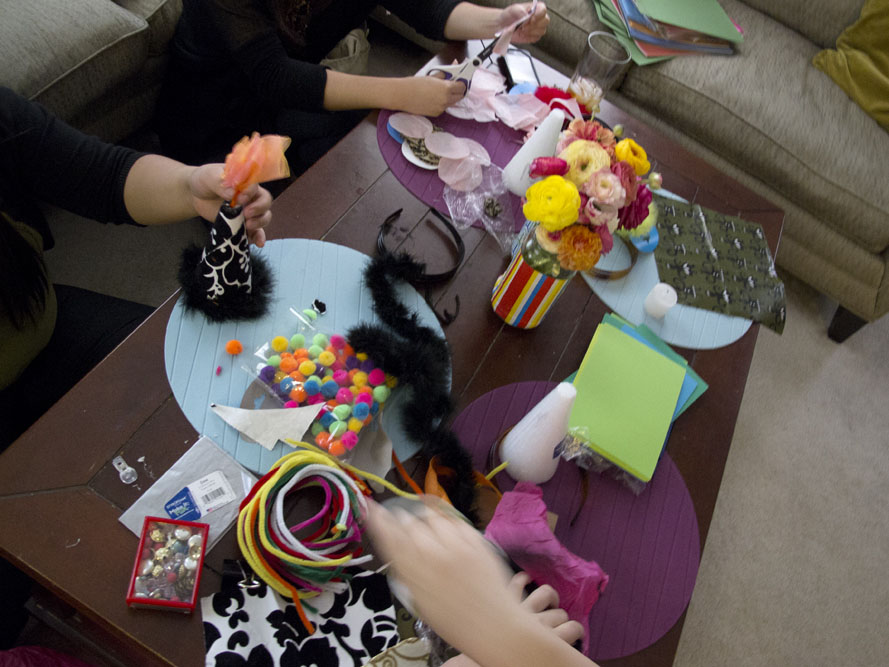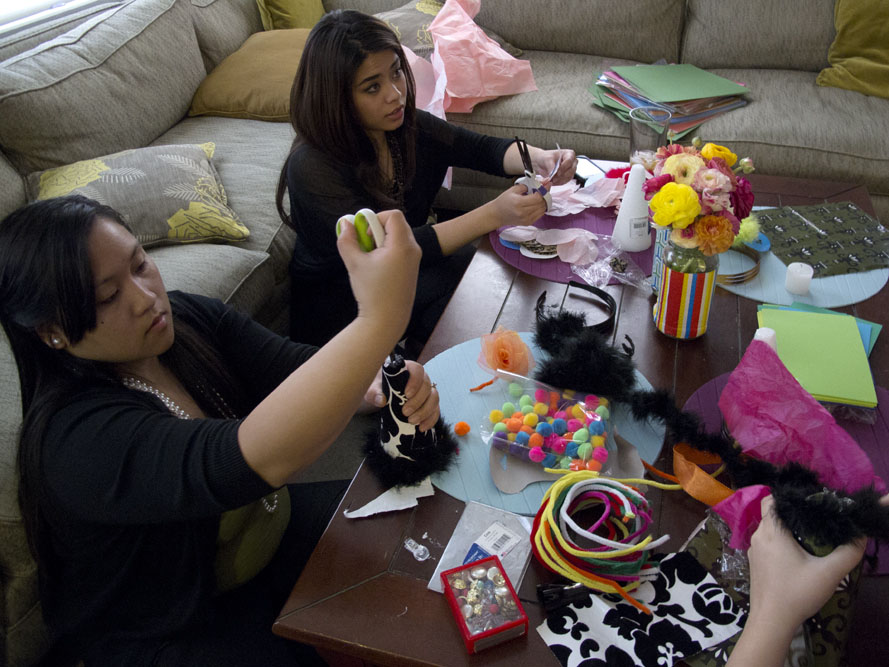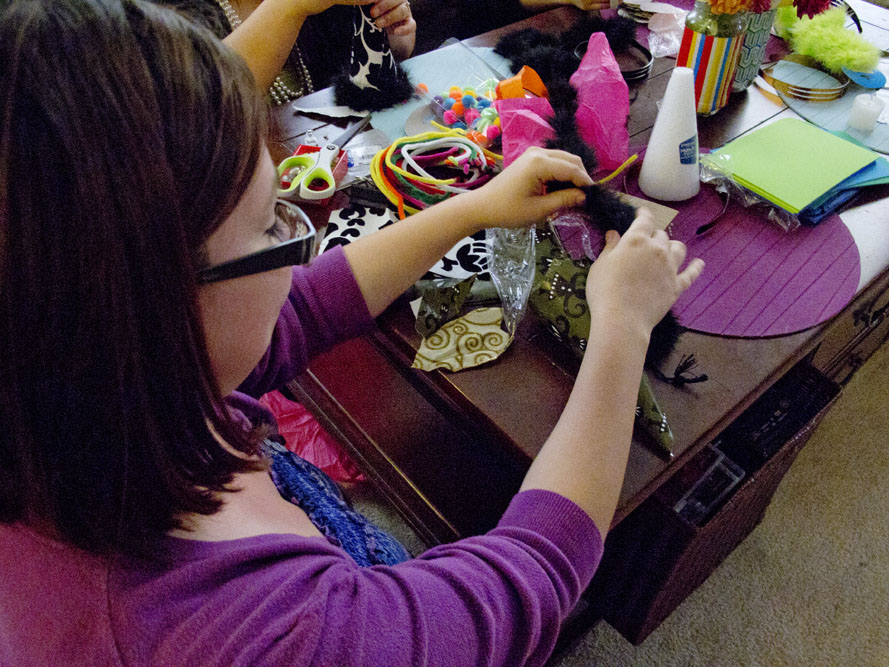 Step 2: Glue a piece of ribbon to the bottom of the cone
Step 3: Wrap ribbon around headband and glue to secure.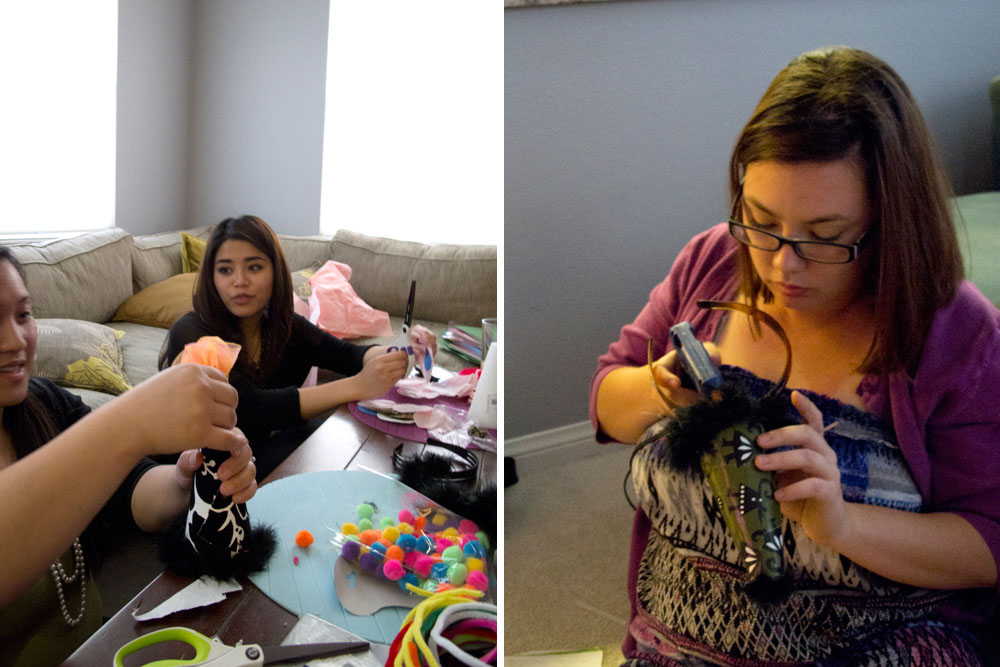 Step 4: Let dry and enjoy!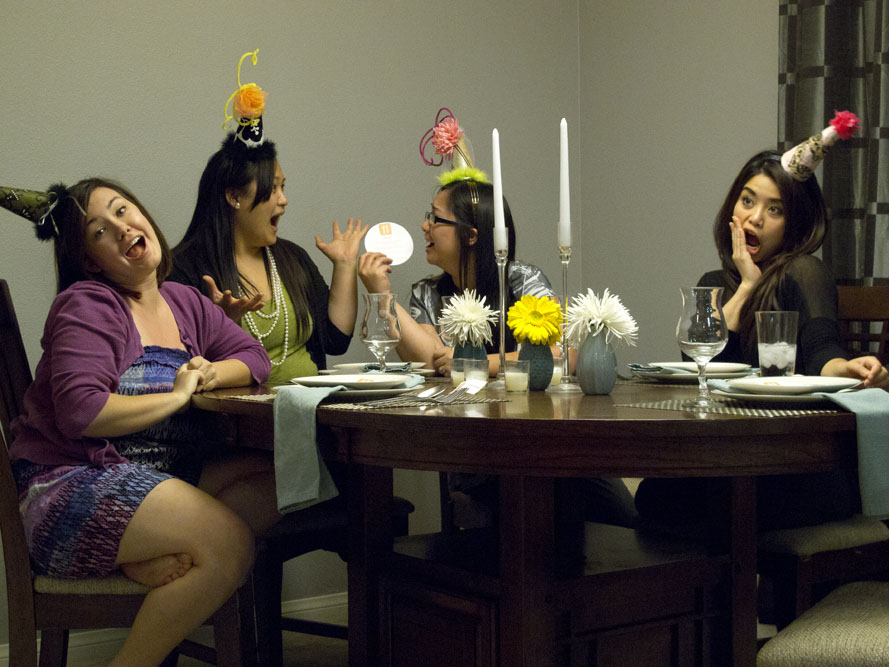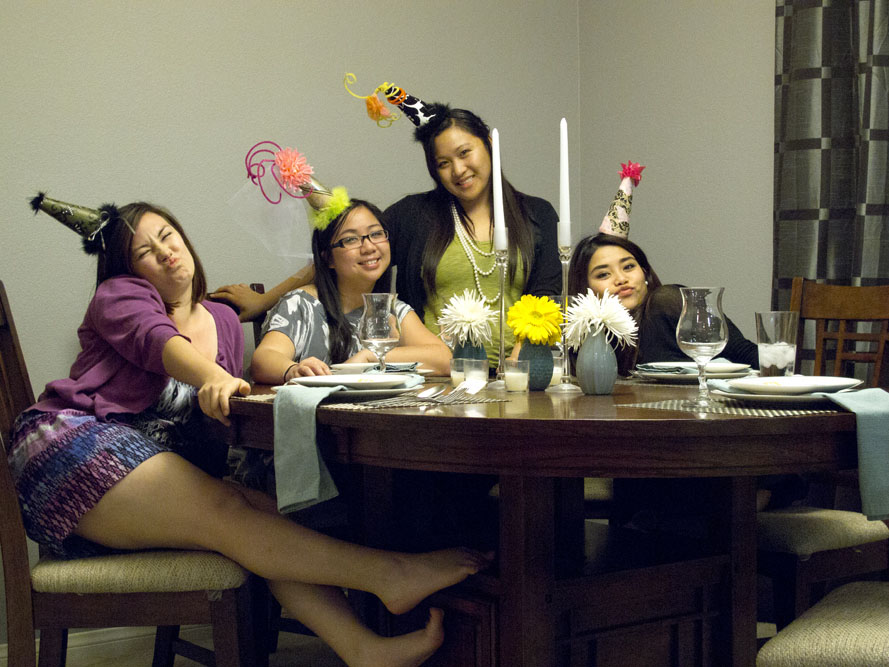 Hope this fun project can be used at your next event to entertain your guests and get silly with hats!