April Showers Baby Shower
---
"April showers bring May flowers…"
Lately I've been seeing such adorable rain shower themed parties across the web. Since then I've been dieing for an opportunity to design an event around this theme. The chance finally came when I was approached by Abby of Piece of Cake to style a dessert table for one of our dear friends at church. The mother-to-be is expecting her third child and first baby boy! Since the baby shower was in April, it seemed like the perfect theme.  Abby jumped right on board and we immediately began planning for this special day. We decided that the table would be simple and modern with pops of color.  The invitations I designed was the inspiration for the dessert table. It consisted of a single cloud with falling colorful raindrops set on a pale blue sky.  The backdrop for our table was a real life depiction of the invite.  We used wrapping paper for the blue sky, attached white pomander balls, and hung brightly colored 3D raindrops. (diy post to come!)  The centerpiece of the table was a cake topped with a large yellow umbrella and sprinkled with colorful raindrops. Other themed edible treats were: jello rain buckets, rain boot pops, cloud cake pops, sugar cookies shaped as rain boots, clouds, and raindrops, mud cups, and cupcakes topped with umbrellas and clouds. The favors were white pails filled with jelly beans that were on sale for 50 cents a bag at Walmart's Easter clearance aisle. The favor tags read "Mariana's Baby Shower…Thanks for dropping by!" The hostesses created complimentary table centerpieces by creating clouds out of pillow stuffing and topping it with various baby items.  Raindrop confetti were sprinkled over each table as well.  Their last minute addition was a clothesline of baby clothes that hung above the dessert table. As soon as we were all set up, all the shutterbugs came out to snap every last detail. Here are a few photos from the celebration: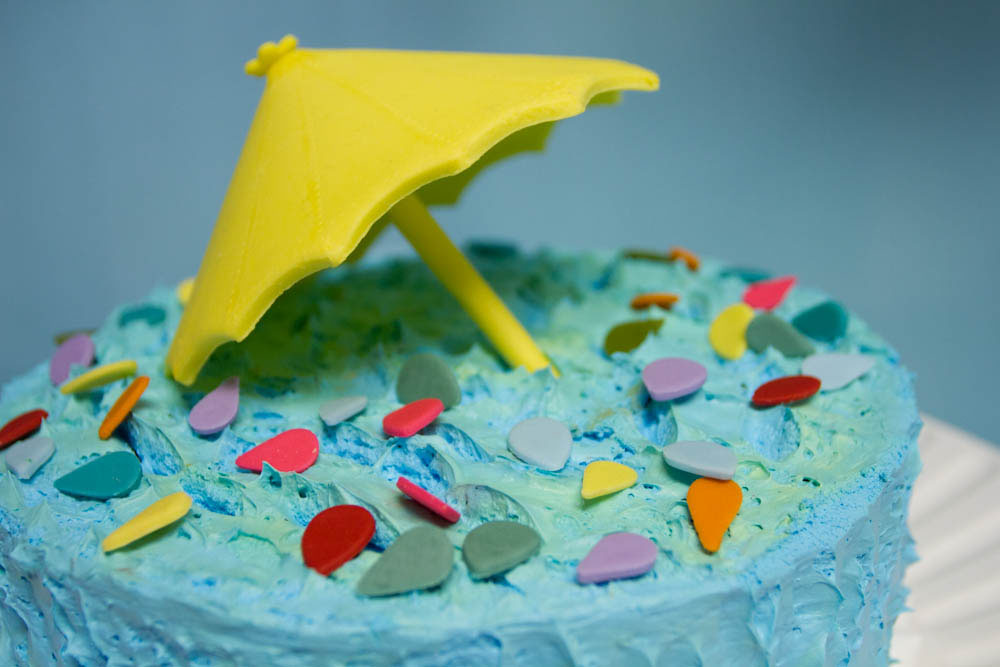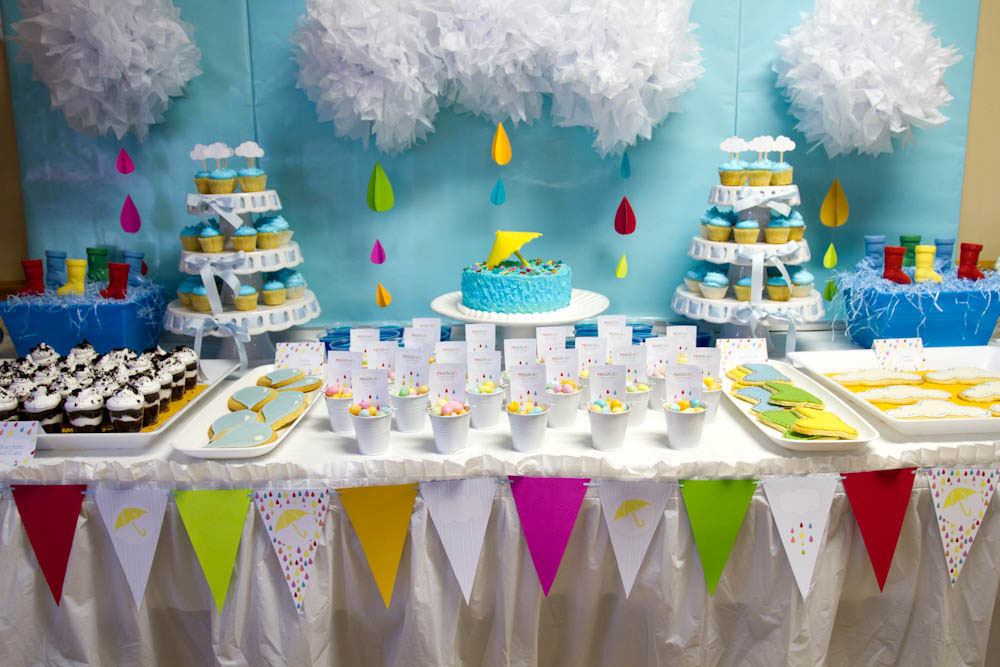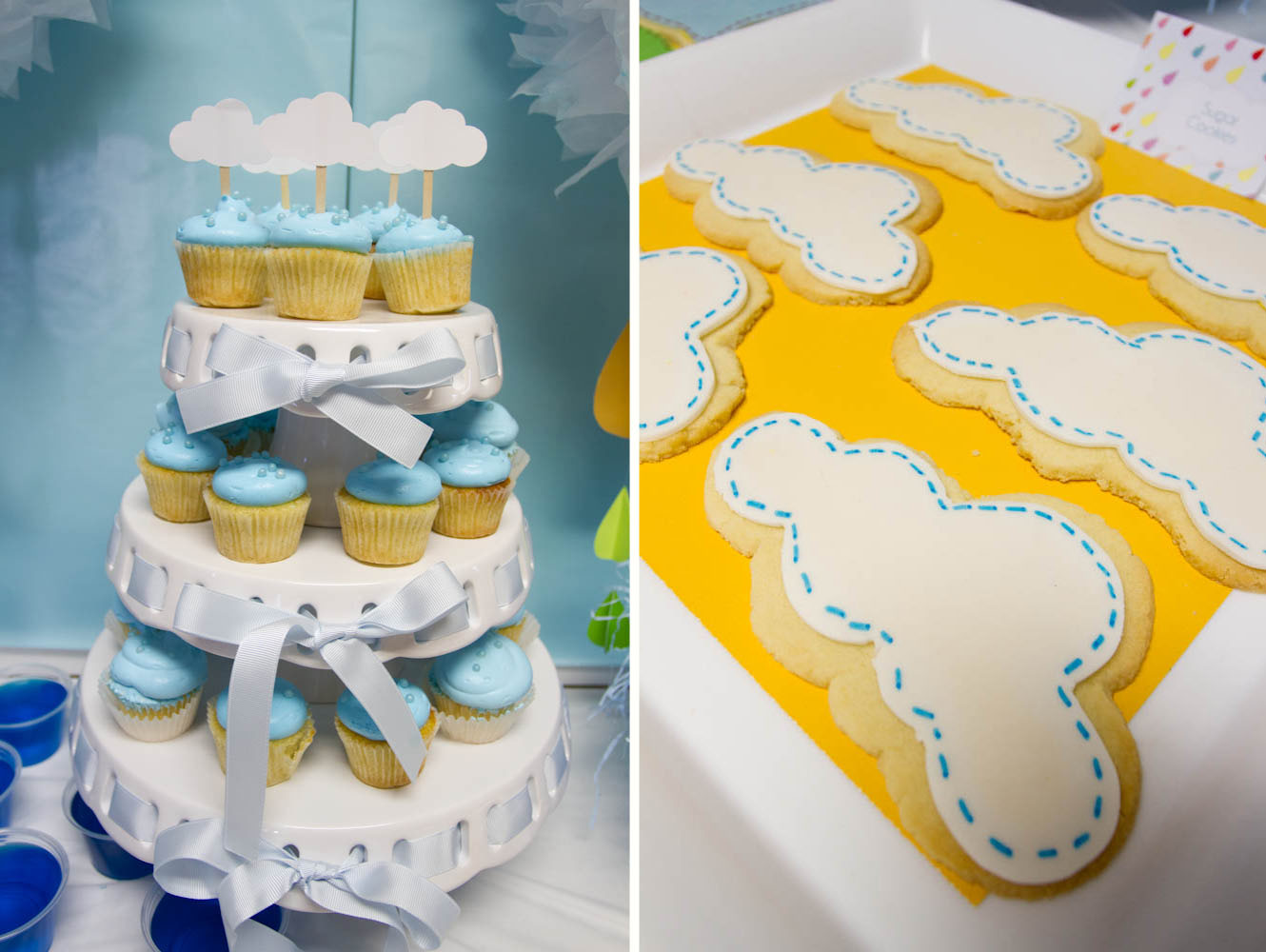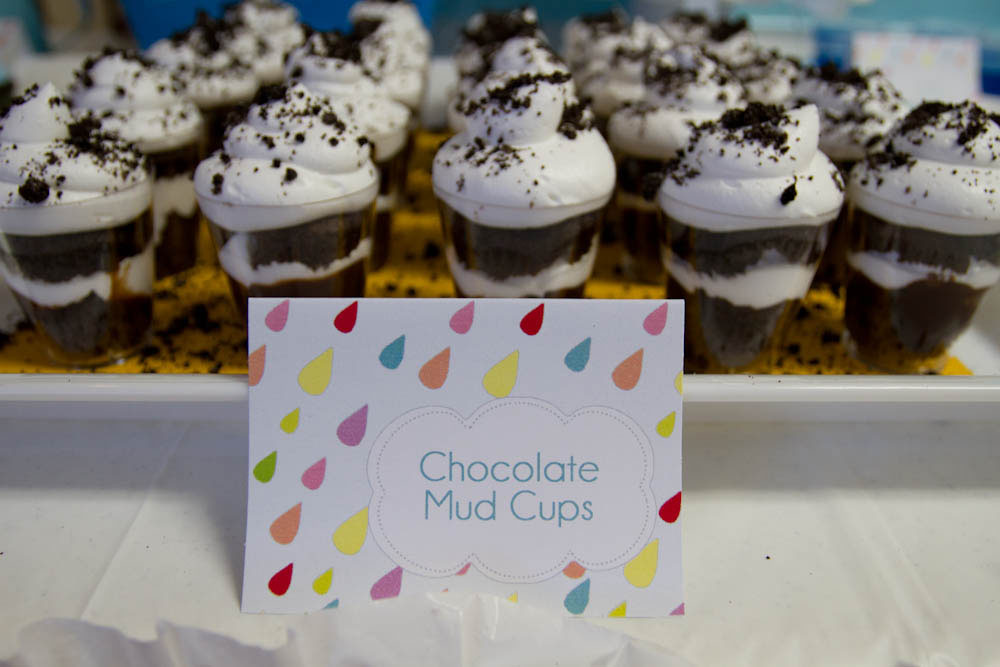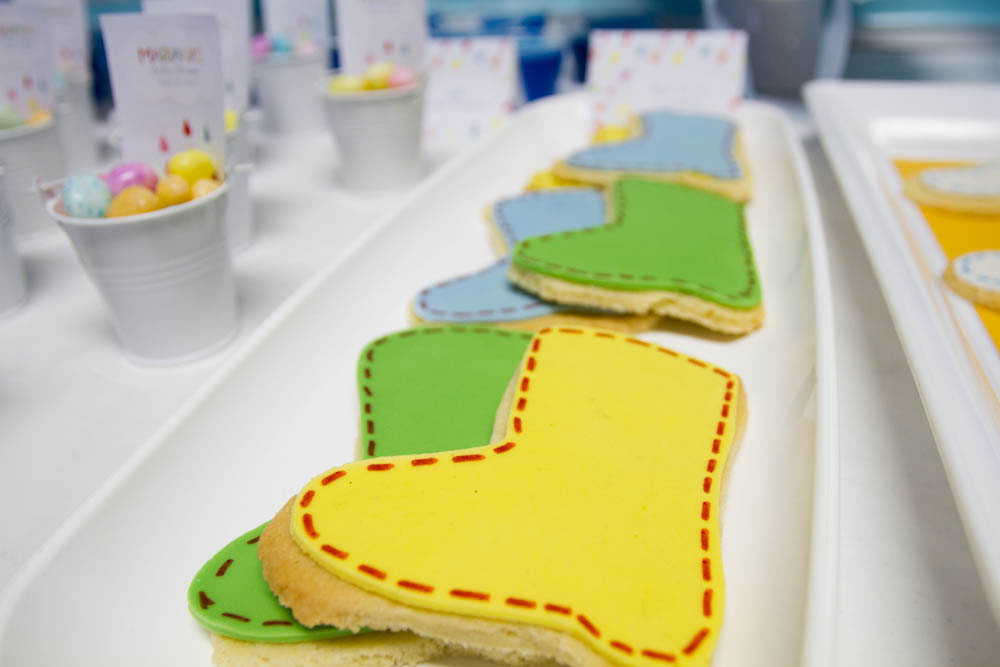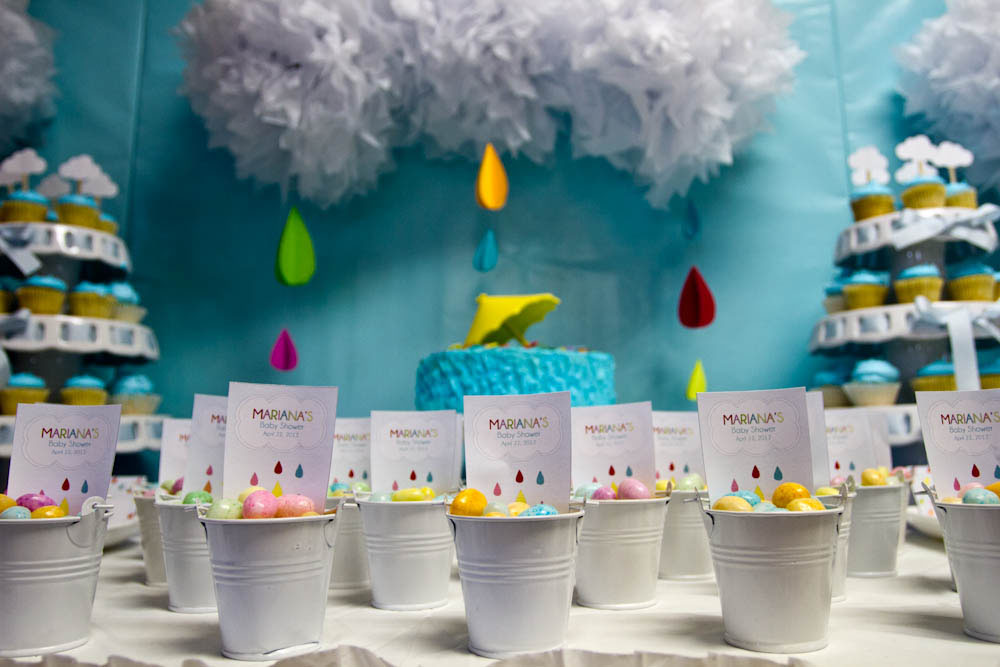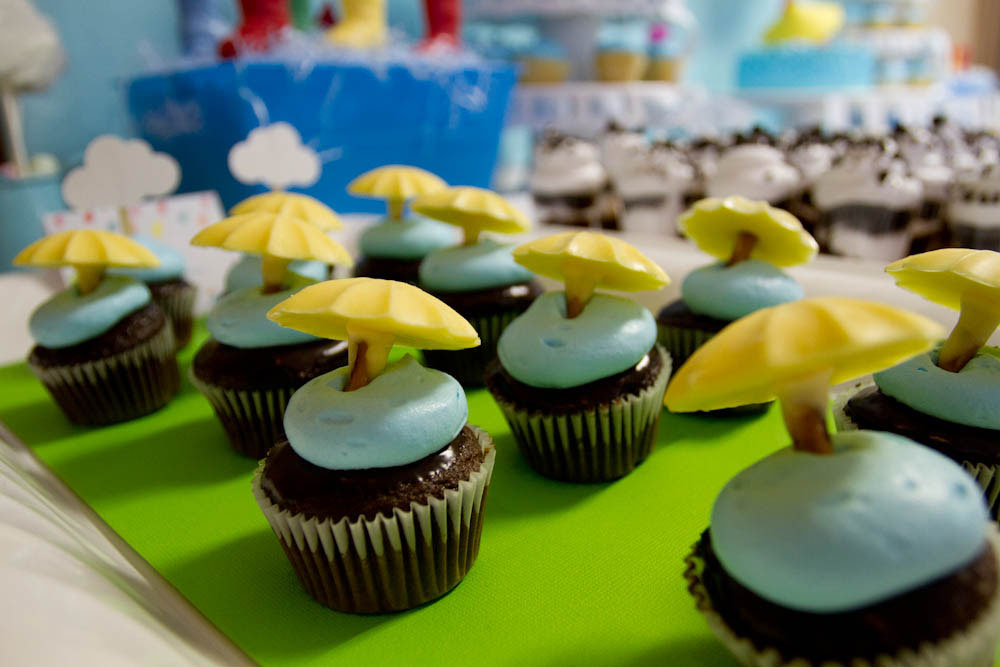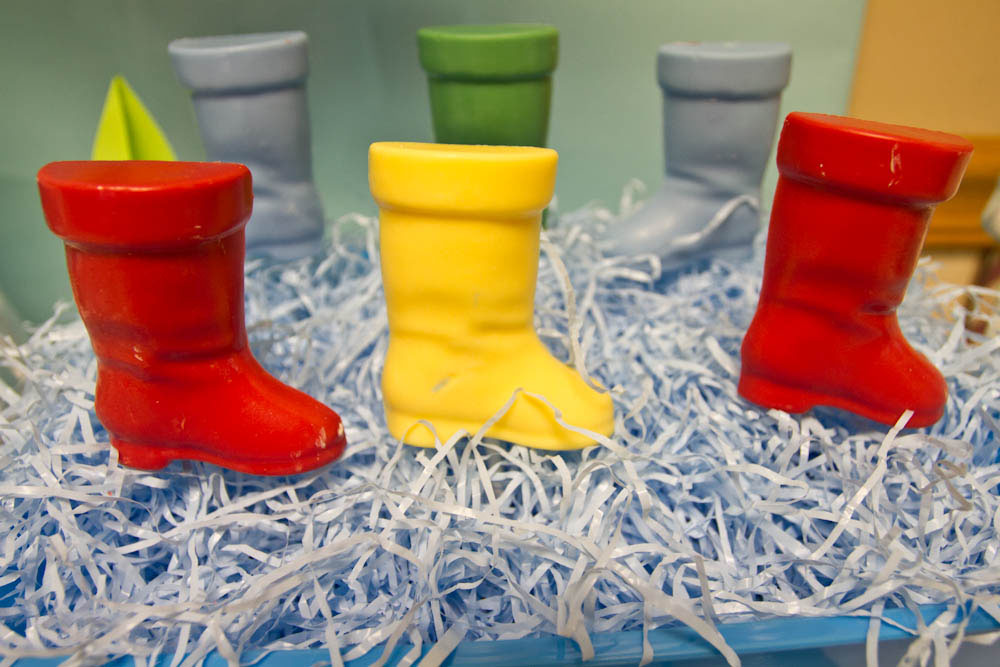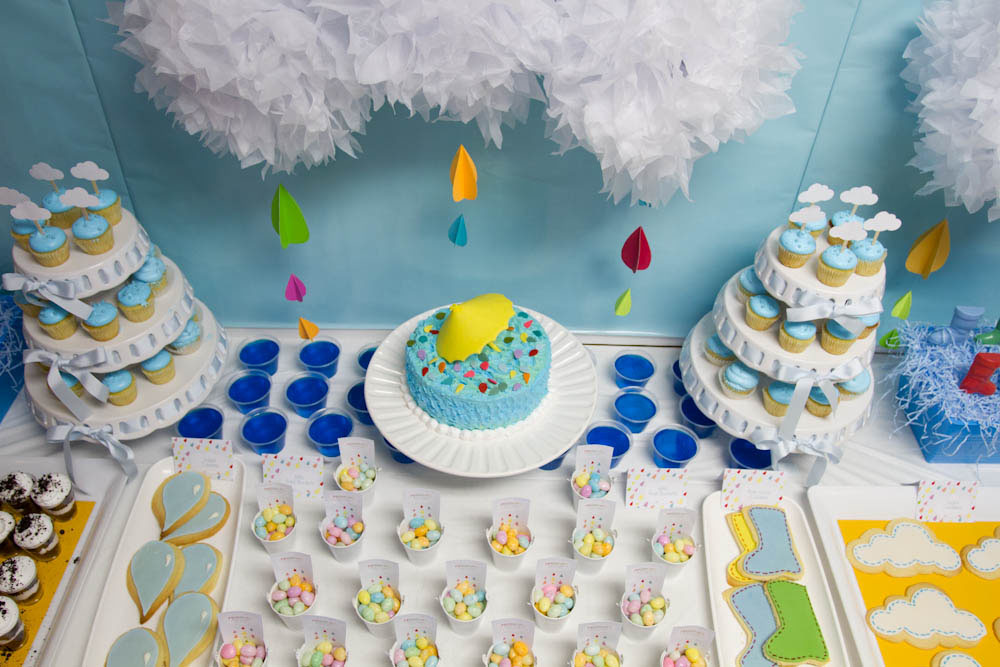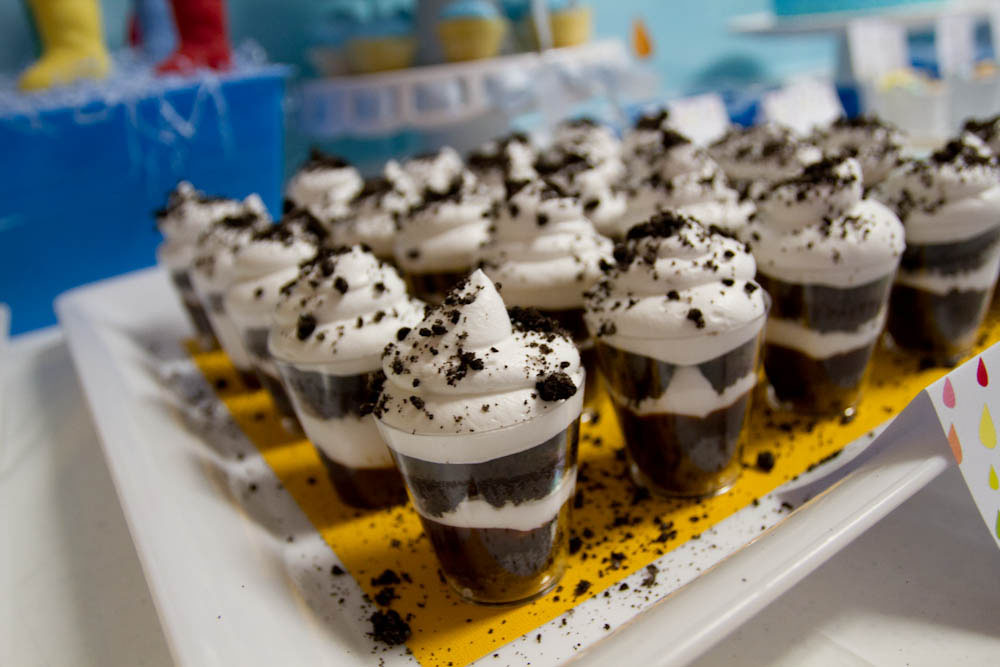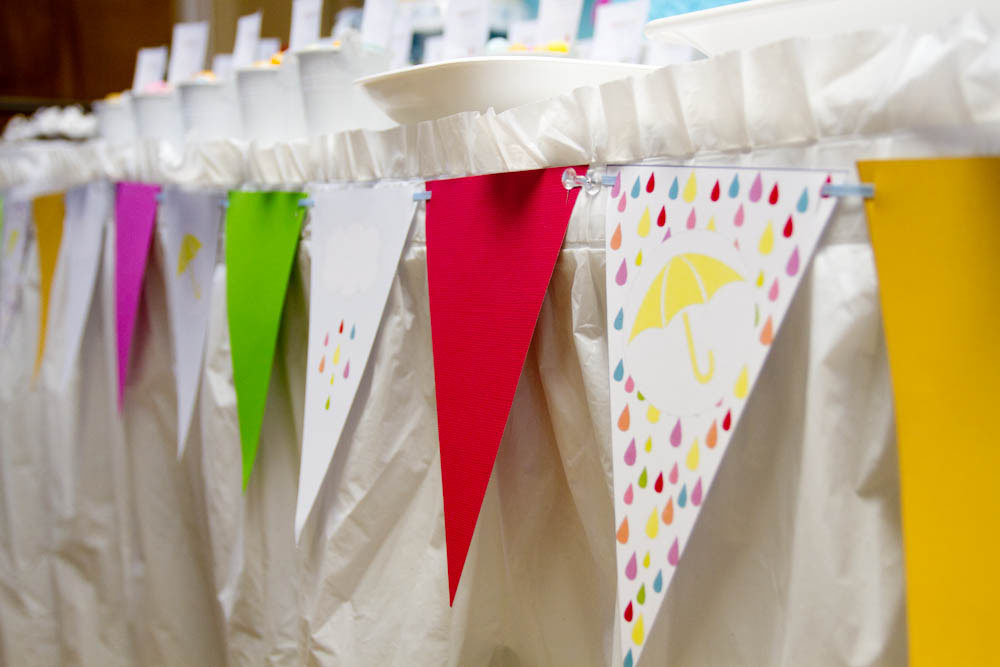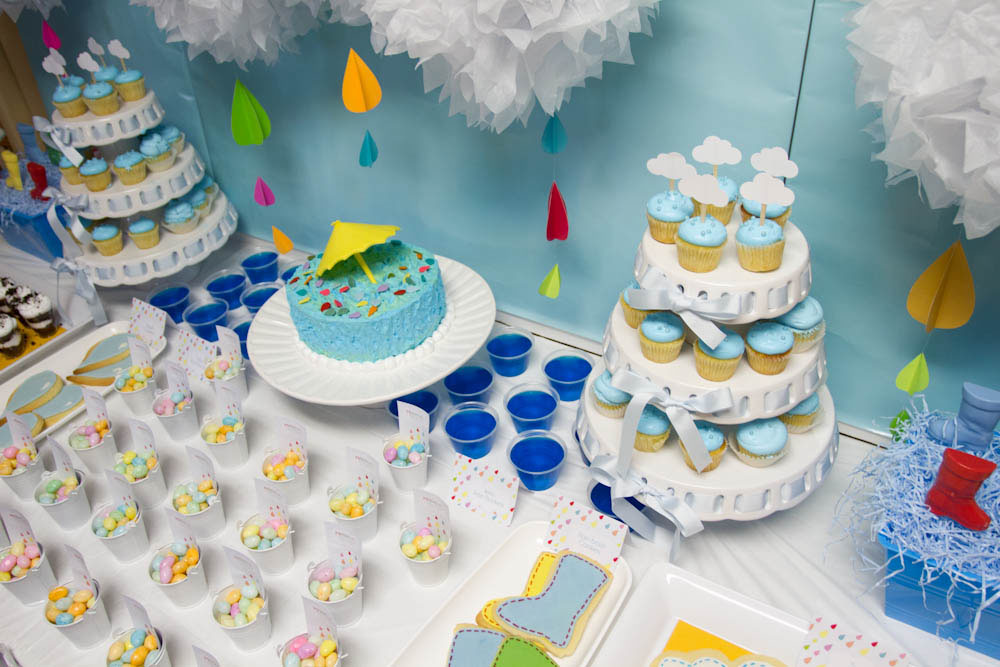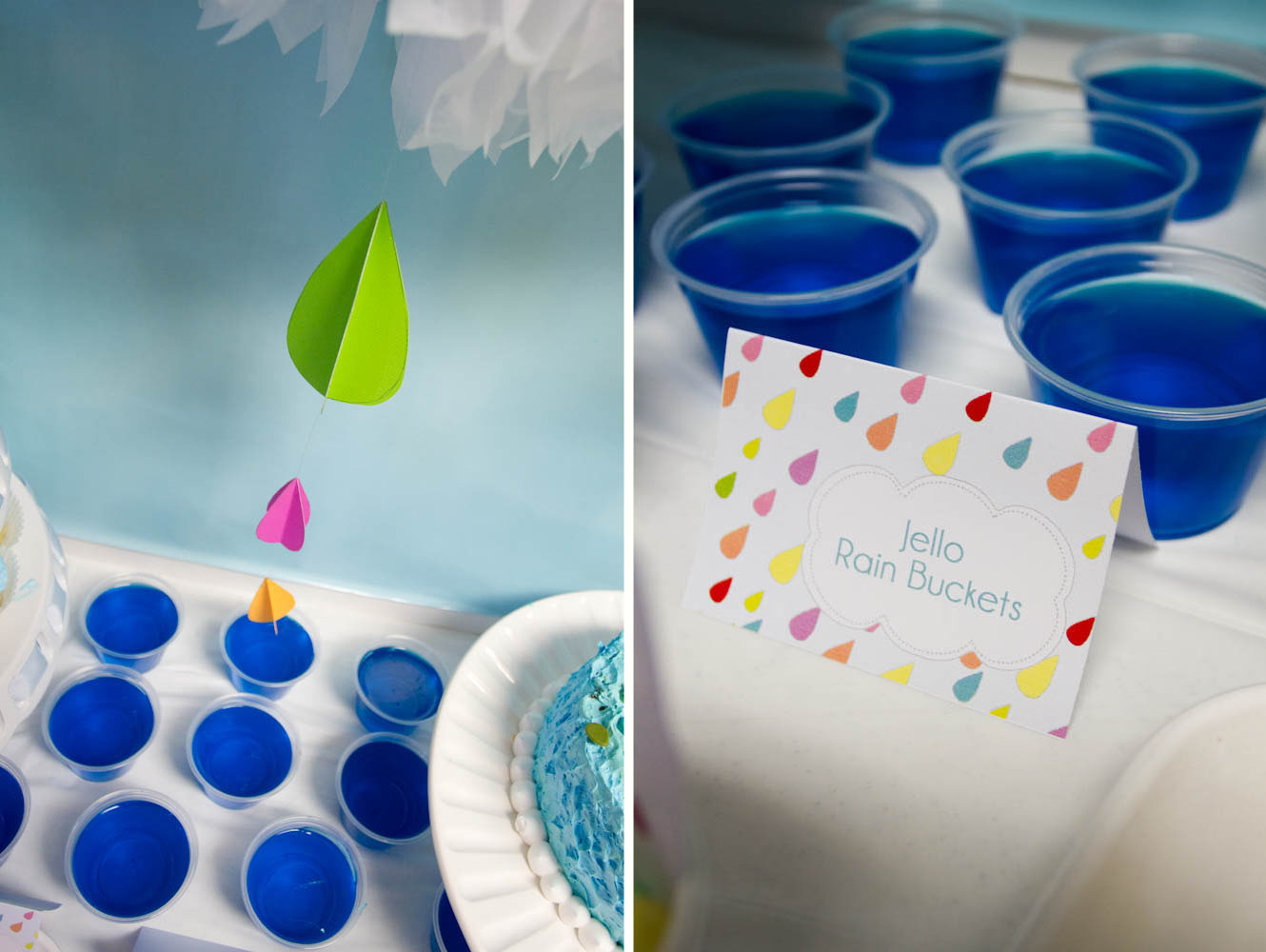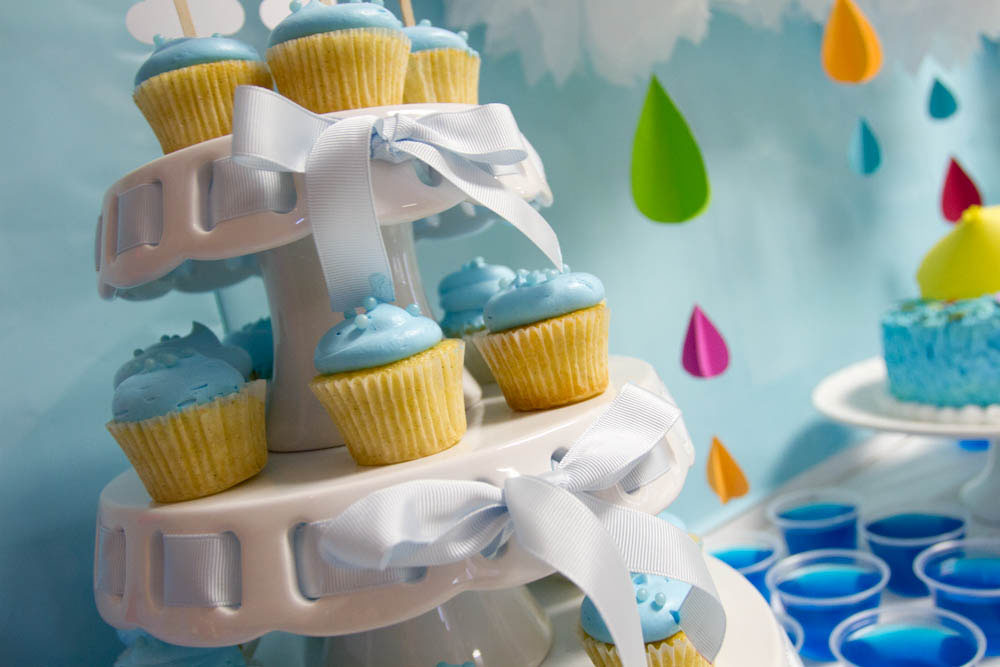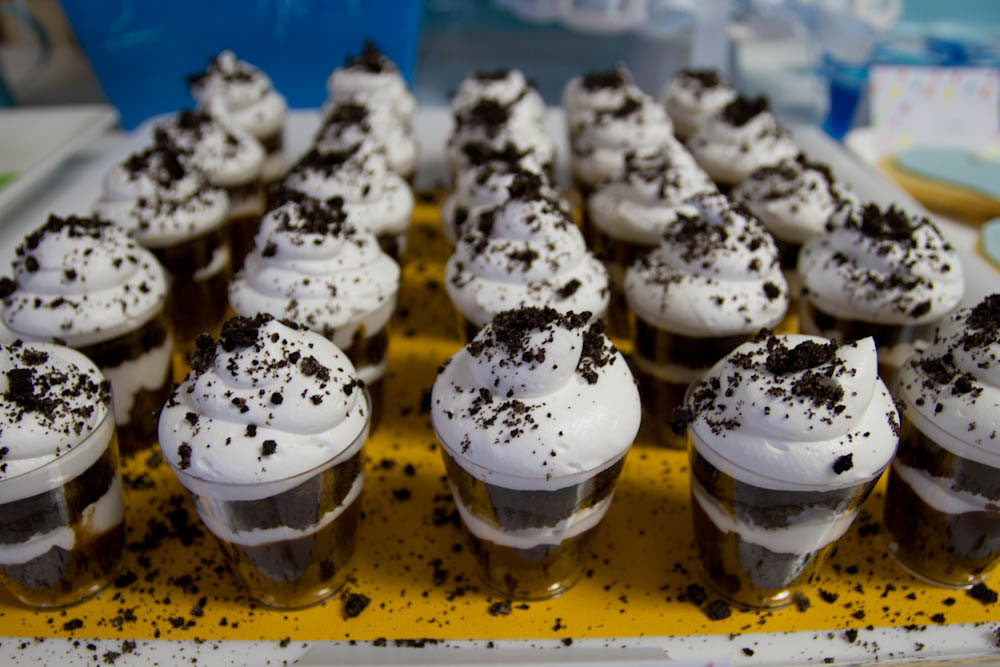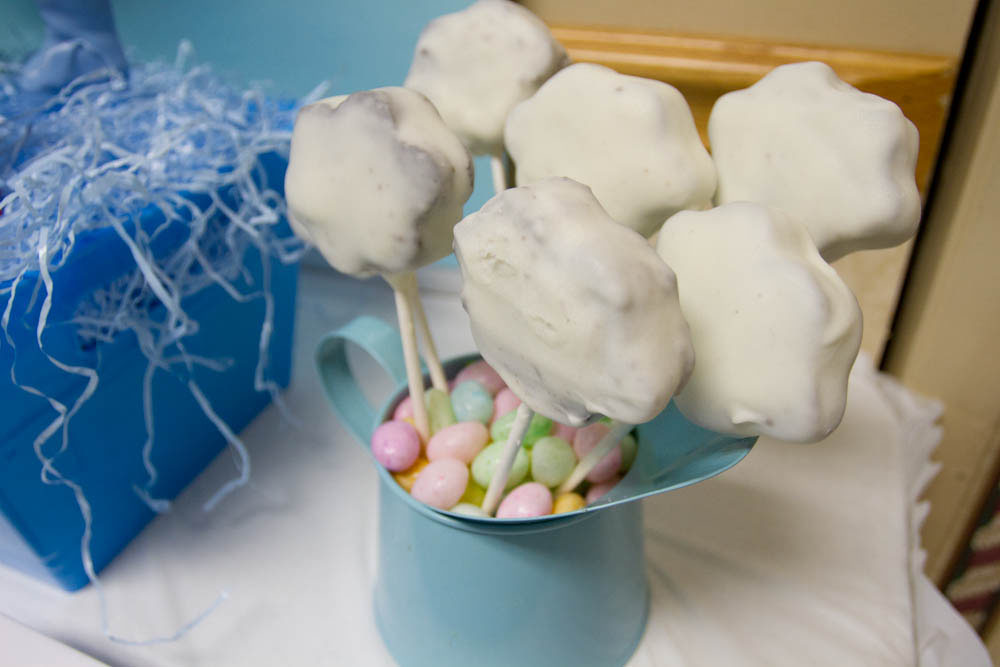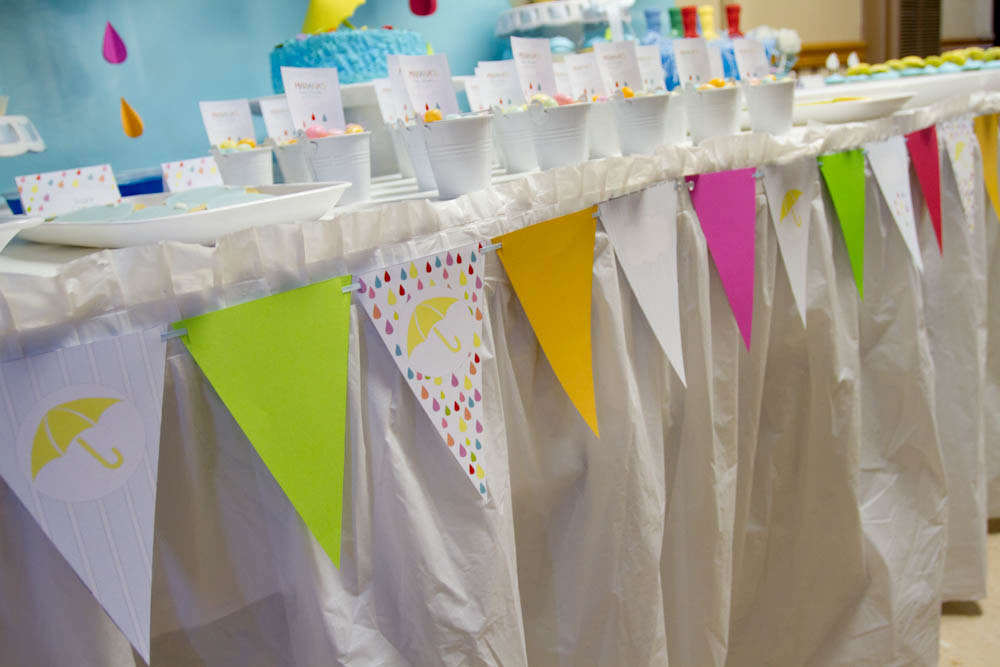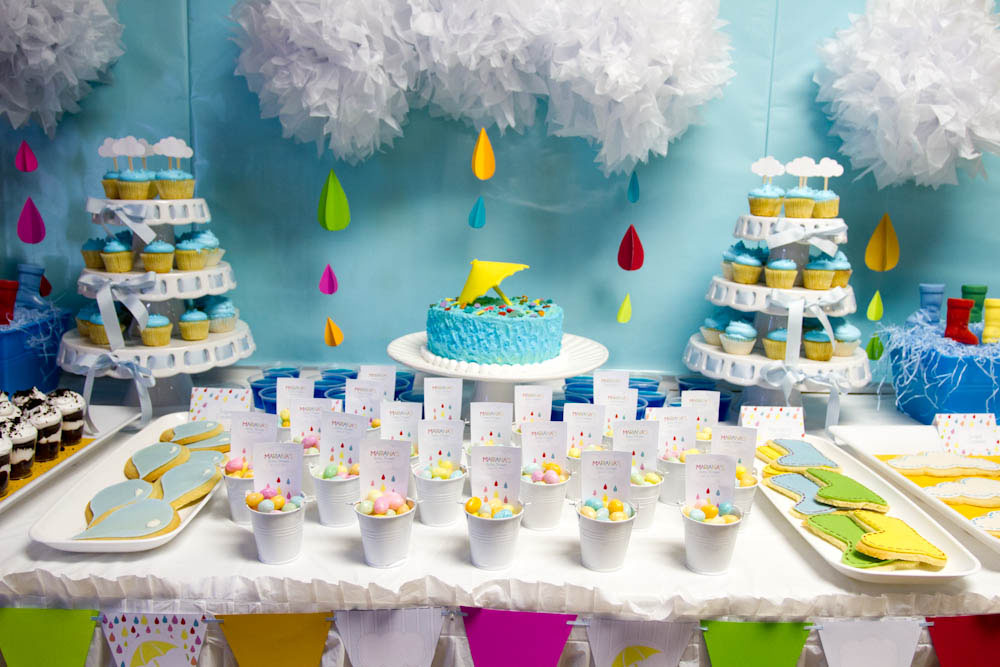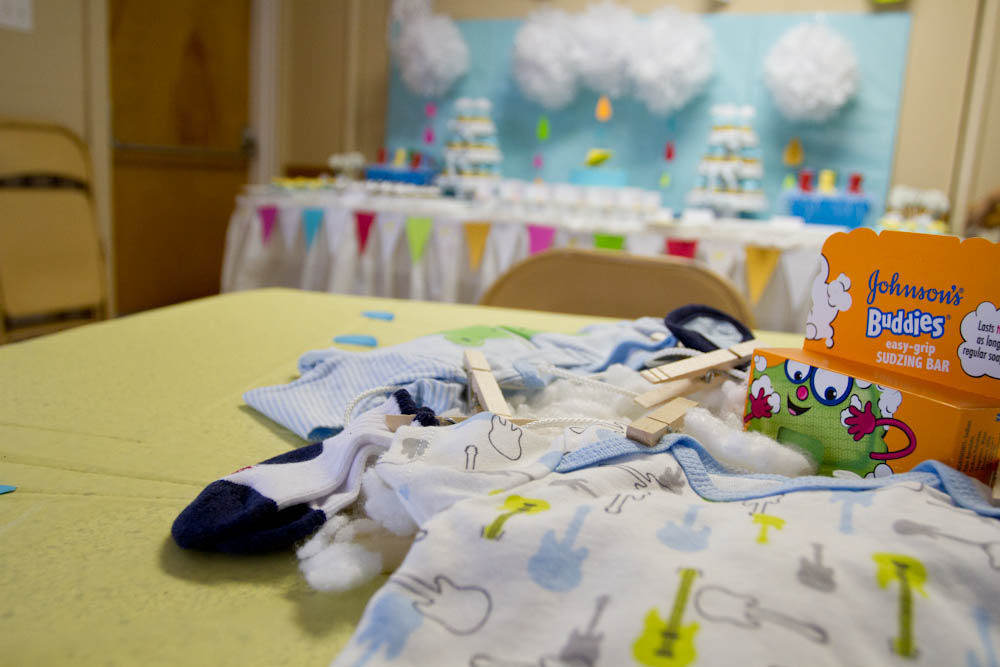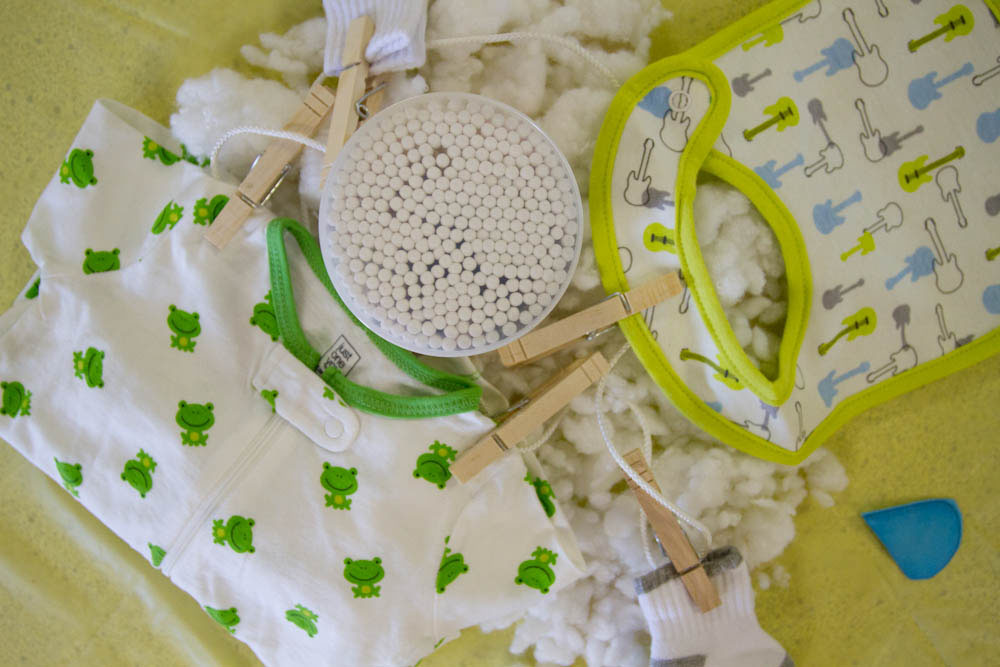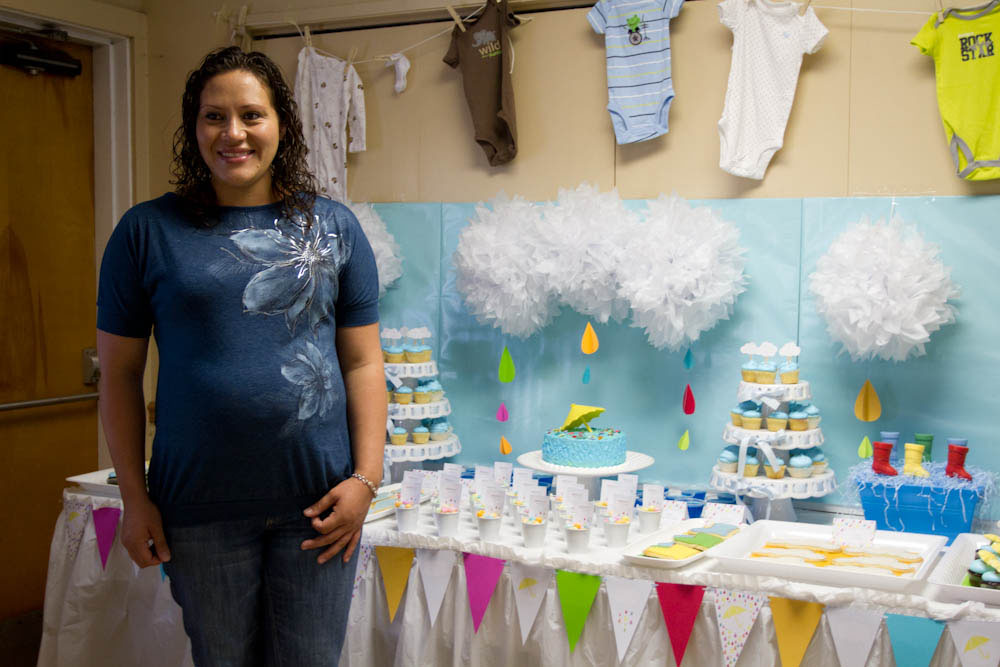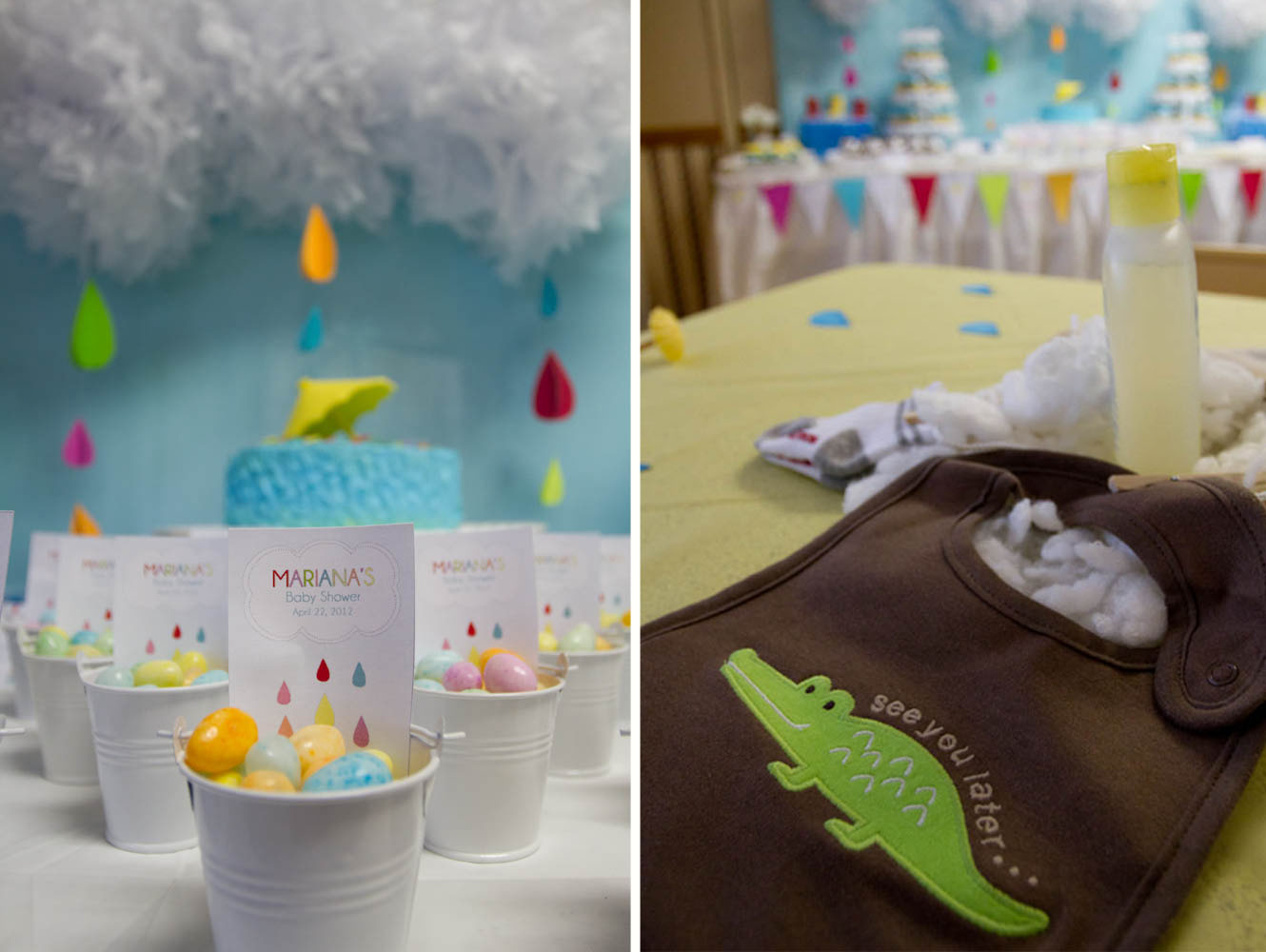 The honoree was so touched by everyone's contribution and presence that her thank you speech was interrupted with tears of joy.
Mariana & Jose were are so blessed to celebrate the coming of your precious little one, Baby Mateo. We can't wait to finally meet him!
Stay tuned for our special diy post featuring our rain cloud backdrop and free april showers party printables!
*******
Vendors
Event Styling / Paper Goods: Love Every Detail
Edible Treats / Favors: Piece of Cake
Centerpieces: Baby Shower Hostesses
Cloud Craft Punch from Amazon: Fiskars Cloud Squeeze Punch, Extra-Large