DIY Project: 3D Rain Cloud Backdrop
---
While searching for inspiration for our April Showers Baby Shower, I came across a cute rainy day mobile craft on Mini Eco which was featured in OKIDO magazine. I thought it would be perfect for our backdrop and possibly someone's nursery decor.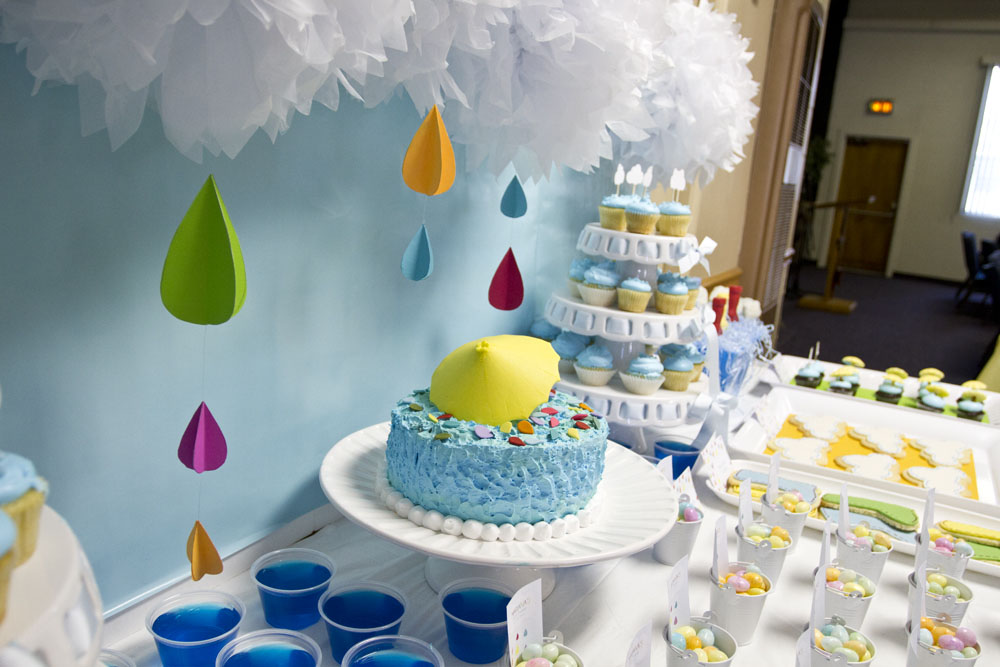 Supplies:
Paper
Assortment of Colored Paper
Glue Stick
Scissors
Double-sided Tape
Thread / Fishing Line
Raindrop Template
Pomander Balls (purchased from Party City for $6.99/pack of 3)
Blue wrapping paper / fabric for backdrop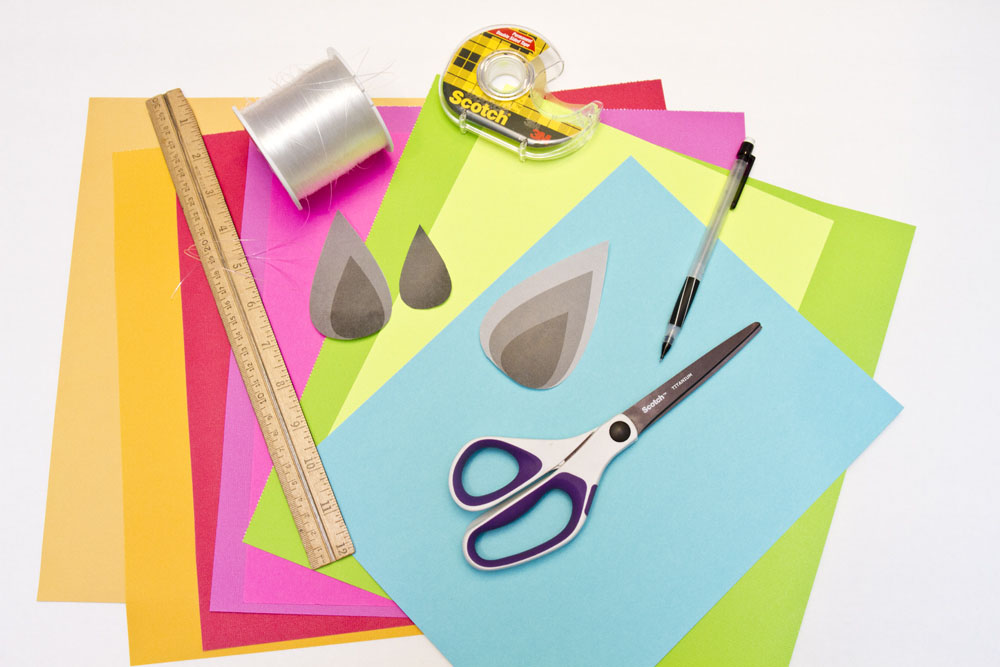 1. Find a raindrop image to serve as your template (I searched using google images) Print and cut out.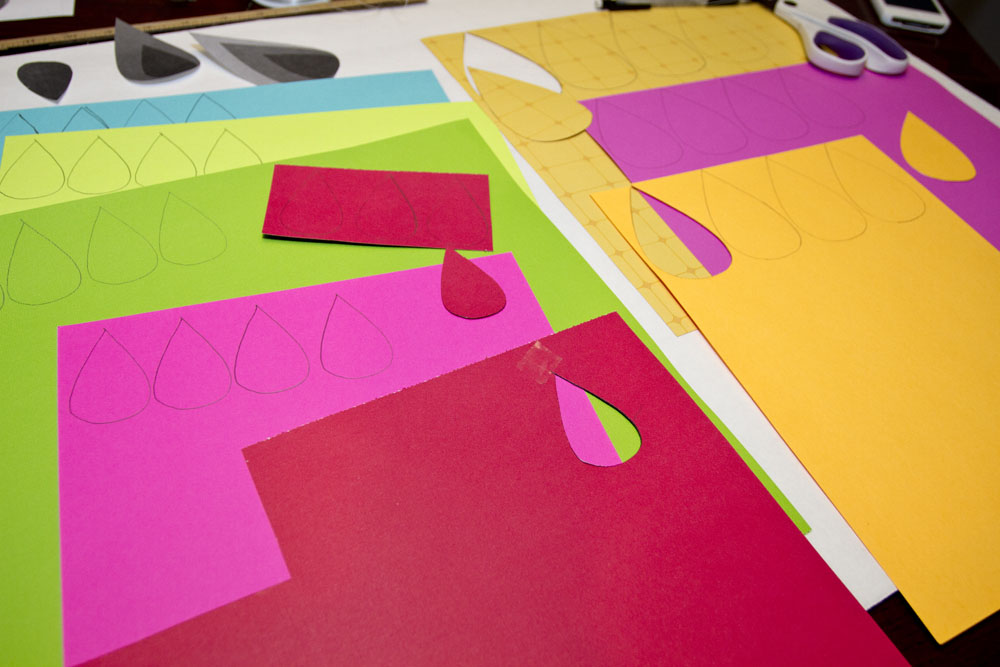 2. Place raindrop template on top of colored paper and trace.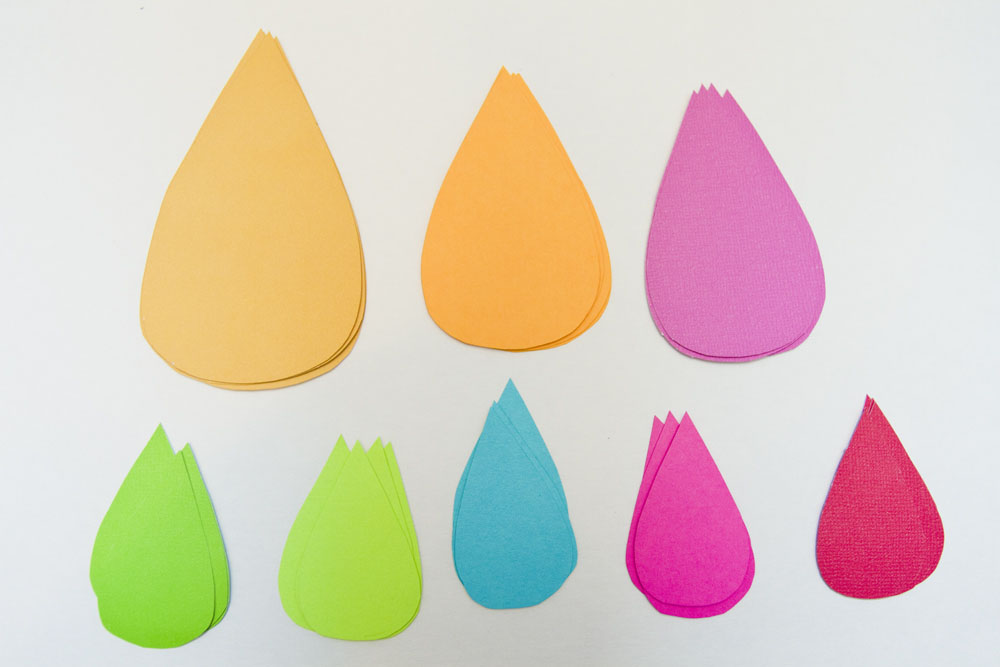 3. Cut out new raindrop and fold down the middle. For each 3D raindrop you will need 4 raindrop shapes.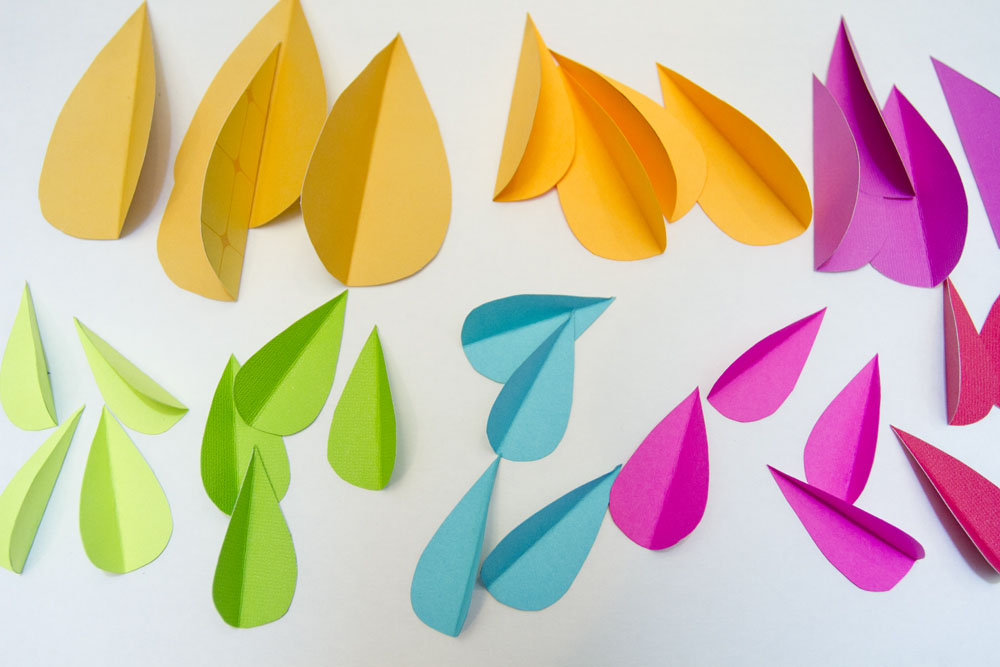 4. Glue raindrops in pairs.
5. Take a length of thread / fishing line and tape it to one of the raindrop halves. Then stick the other raindrop half on top.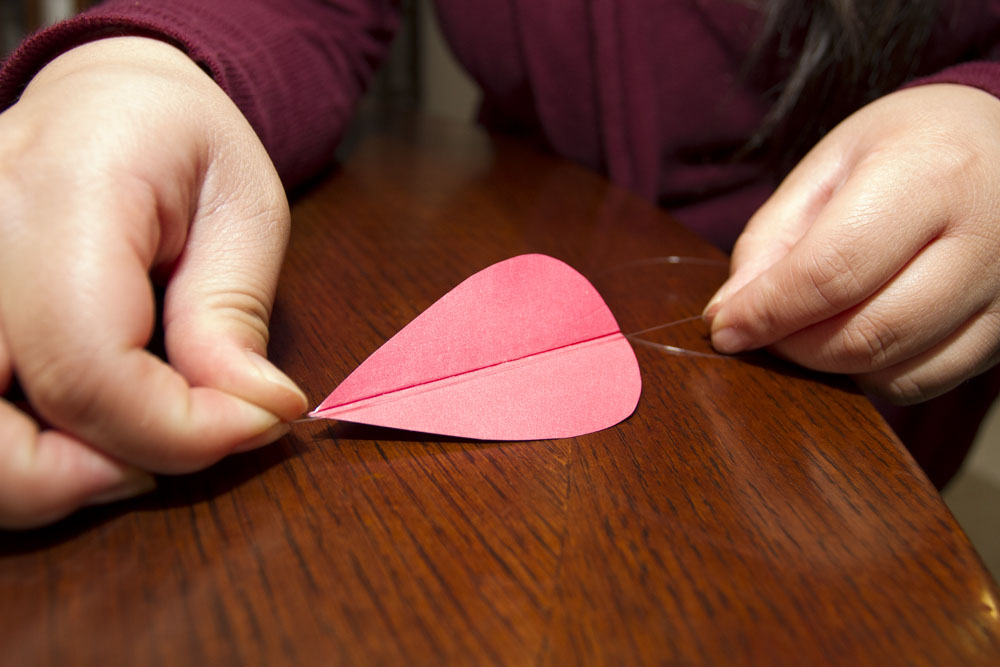 6. Stick as many raindrops to the same length of thread / fishing line, as desired.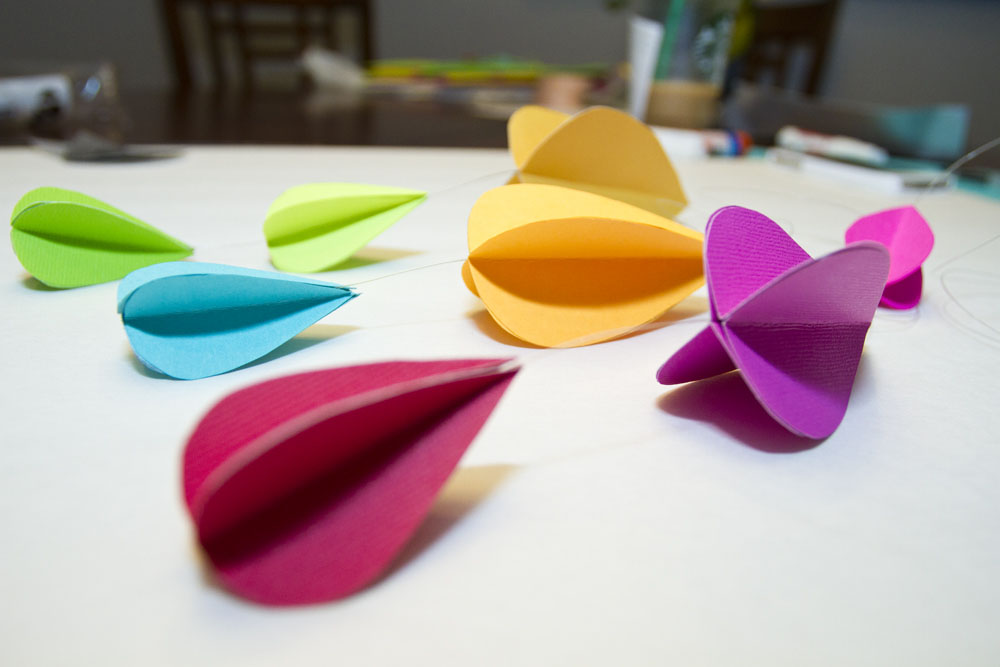 7. Assemble Pomander Ball as per instructions on packaging.
8. Attach thread / fishing line to center of pomander ball.
9. Hang Pomander balls to blue backdrop and Enjoy!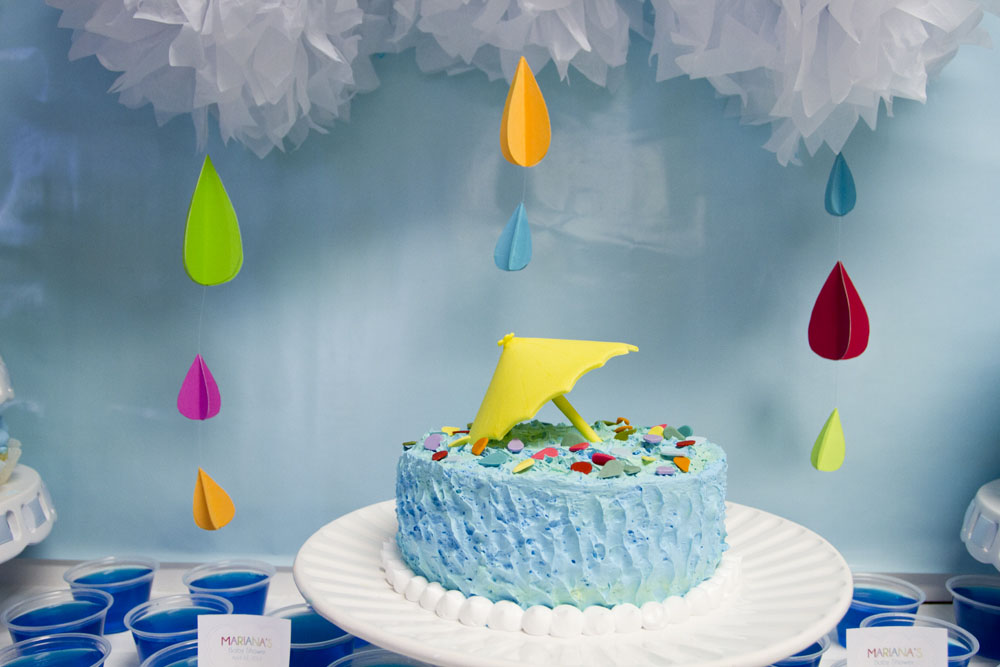 Share your creative uses of these adorable 3D raindrops.