Princess Baby Shower
---
"Dreams Do Come True…"
My cousin and her husband dated for 10 years before they were married. They had always dreamed of having a big family.  When they were finally ready to start a family, they planned a beautiful getaway to mark the beginning of their journey to parenthood.  A month after they returned from their trip God had answered their prayer, they found out they were expecting!  To celebrate the arrival of their first baby, the soon-to-be parents selected a princess themed baby shower for their little one. It was a fitting choice since they already called her "Princess Sophia". As planning for the baby shower began, I was asked to take care of all the party decor. I was so excited to take part in the preparation for this celebration. My cousin and I practically grew up together and so I wanted to make sure it would be a special day for mom and dad-to-be.
To begin, we selected various shades of pink and accents of purple for the overall color scheme.  There were also several focal points in the room. The first, a large banner that read "Princess Sophia" lined the front of the room. Next, I created a table for favors and a "Wish Station". As a special keepsake for mom and baby, guests were asked to complete a list of wishes for Baby Sophia. They were then hung above the table for all the guests to read.  Lastly, I created a dessert table filled with some of mommy's favorite desserts. She's not much of a cake person so I created a 3-tiered diaper cake shaped as a castle to act as the centerpiece of the table.  The other highlight of the dessert table were the custom princess fondant cupcake toppers created by Piece of Cake. Guest tables were covered with various shades of pink and adorned with either a diaper cake or a purple wand centerpiece. Special chairs were decorated specifically for the parents-to-be with signs that read "Mom-to-Be" and "Dad-to-Be". From the decor, food, games, and company, this baby shower was a truly memorable day for all in attendance.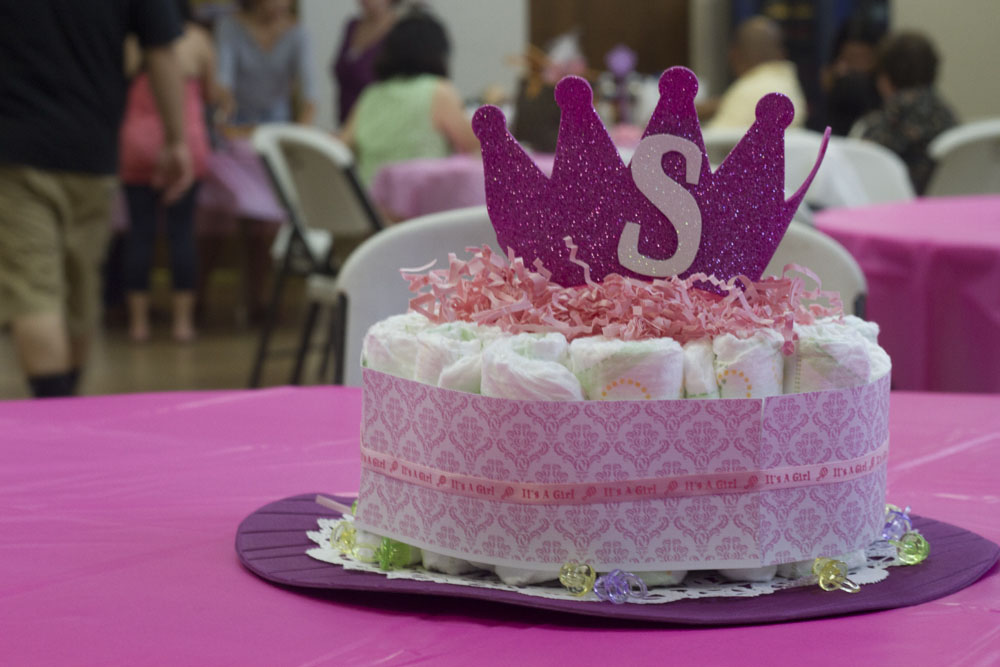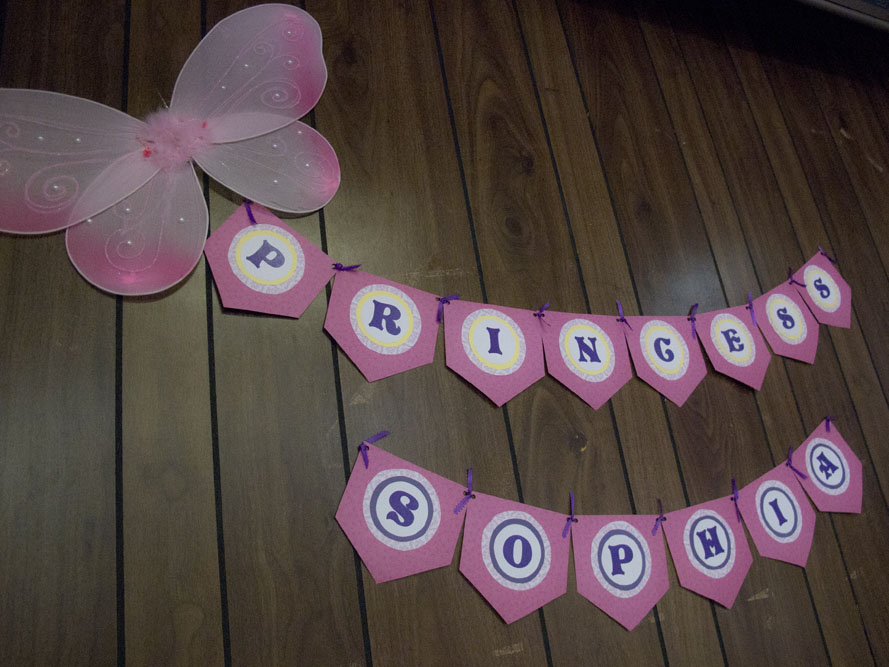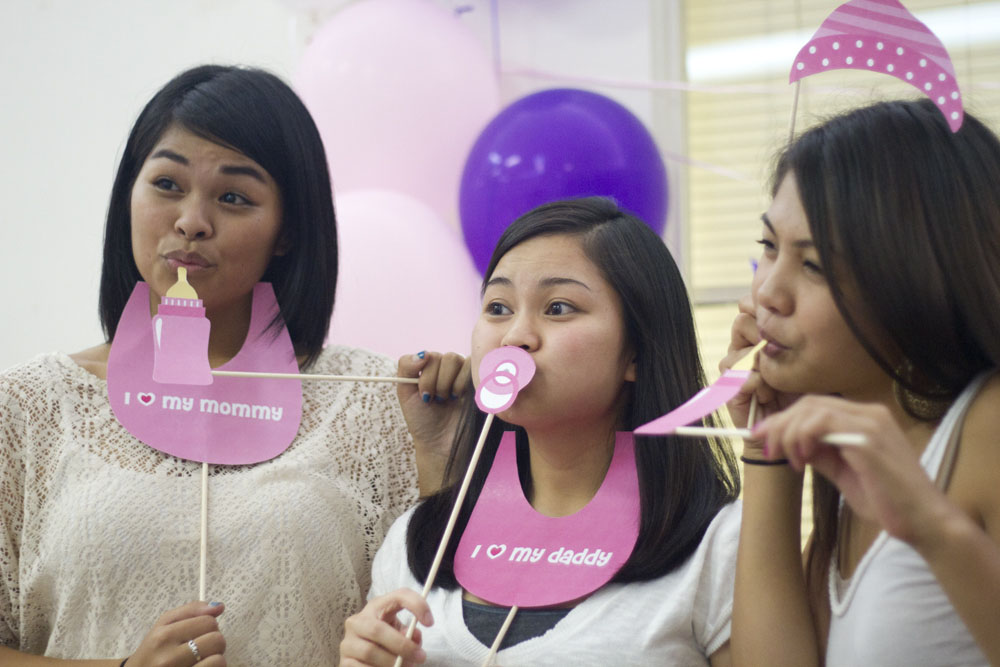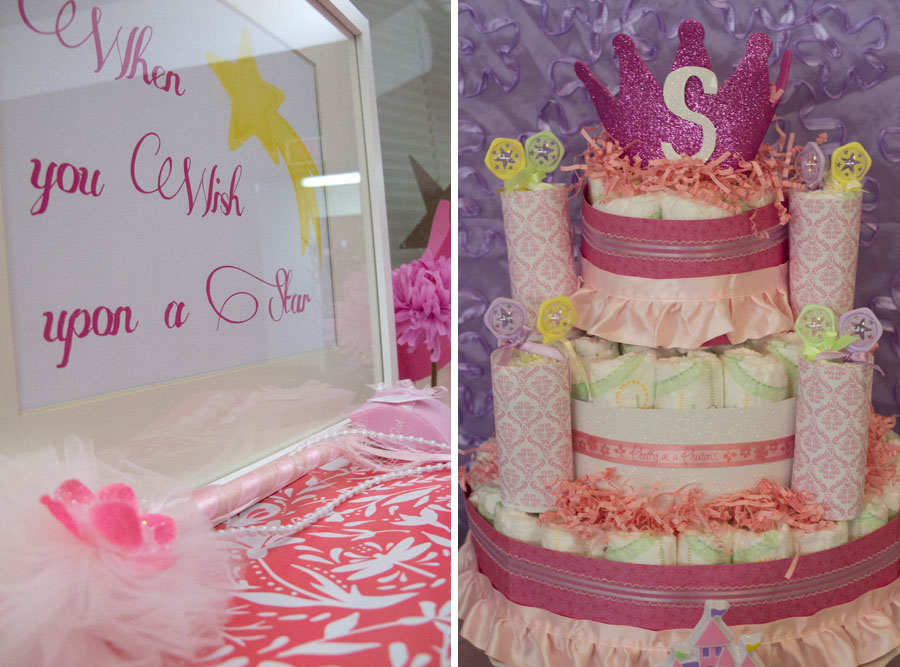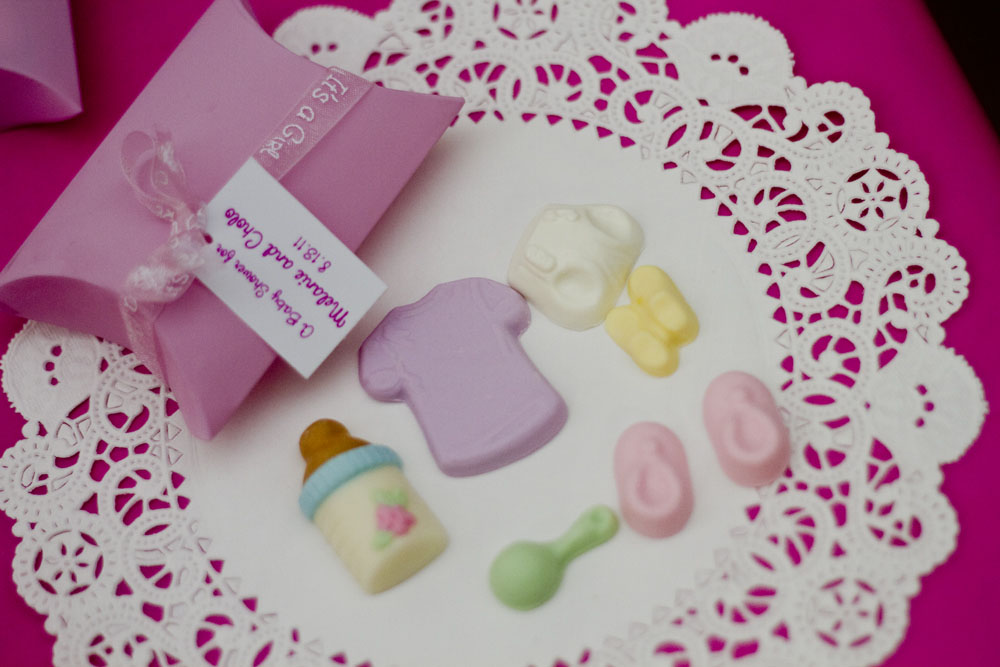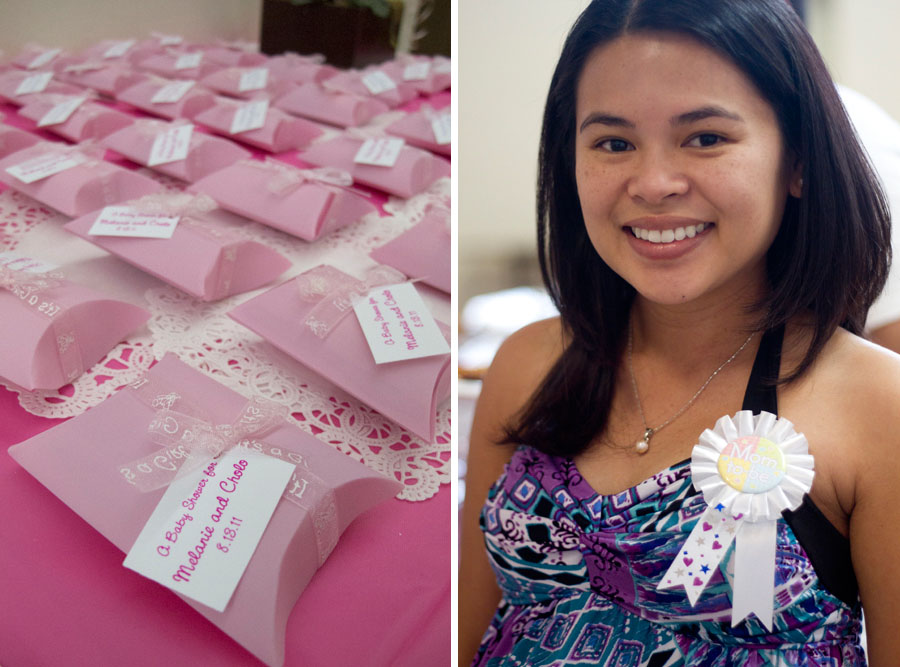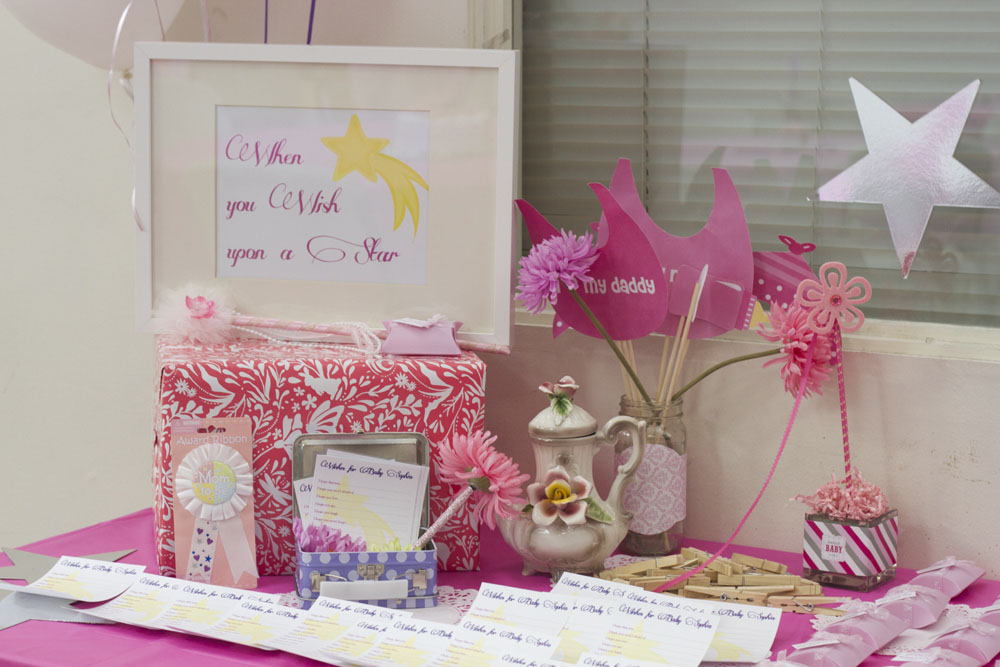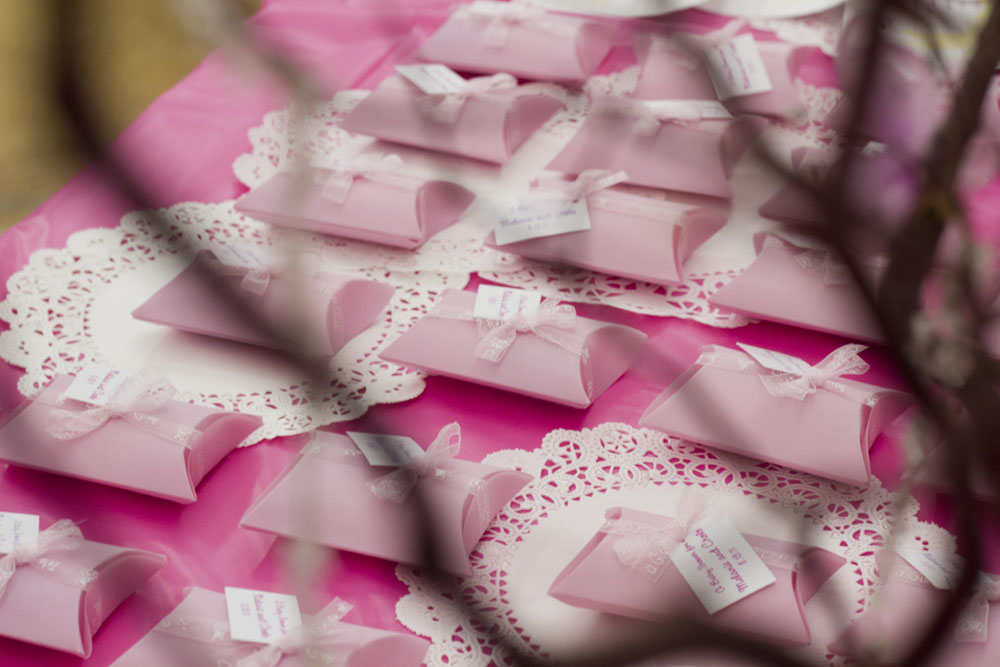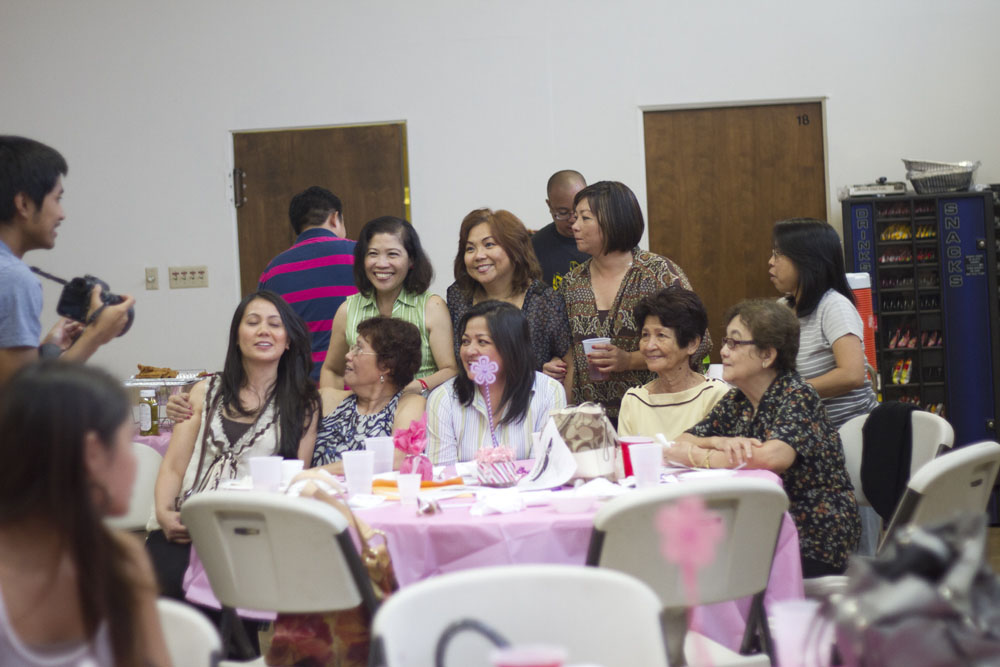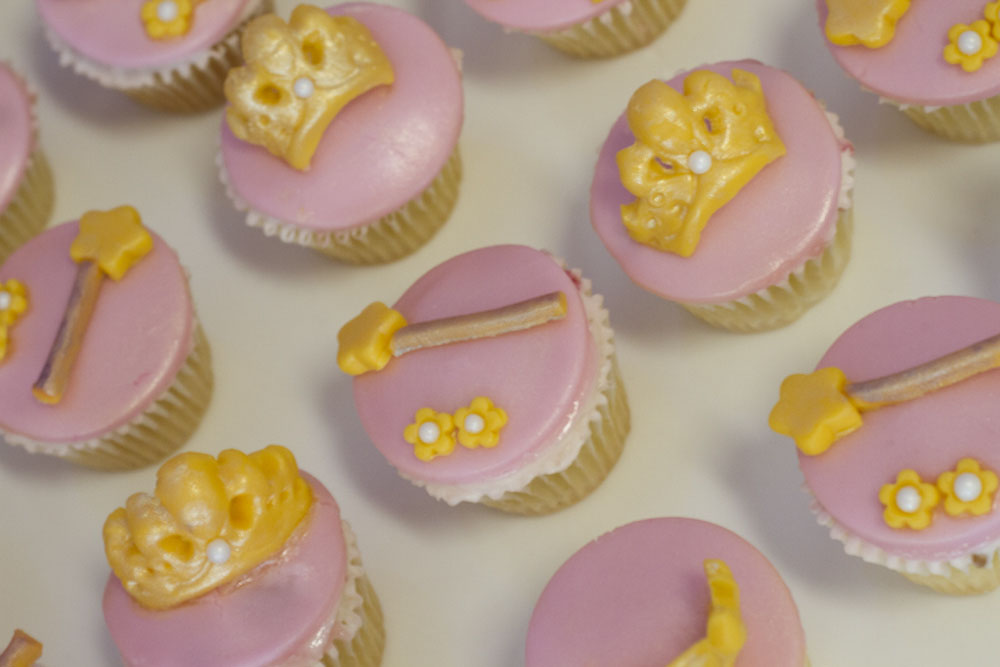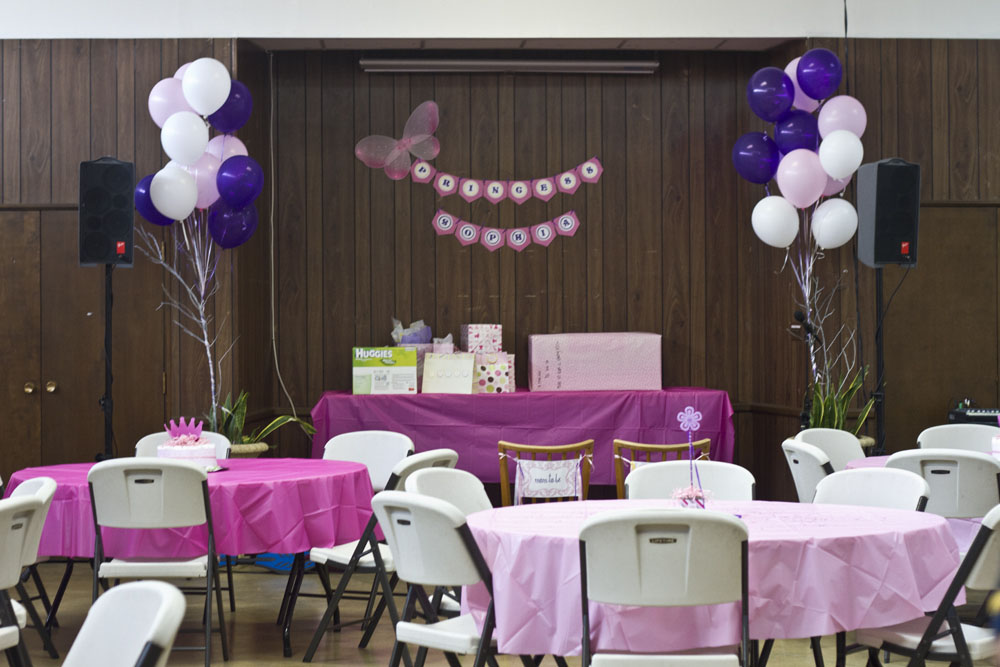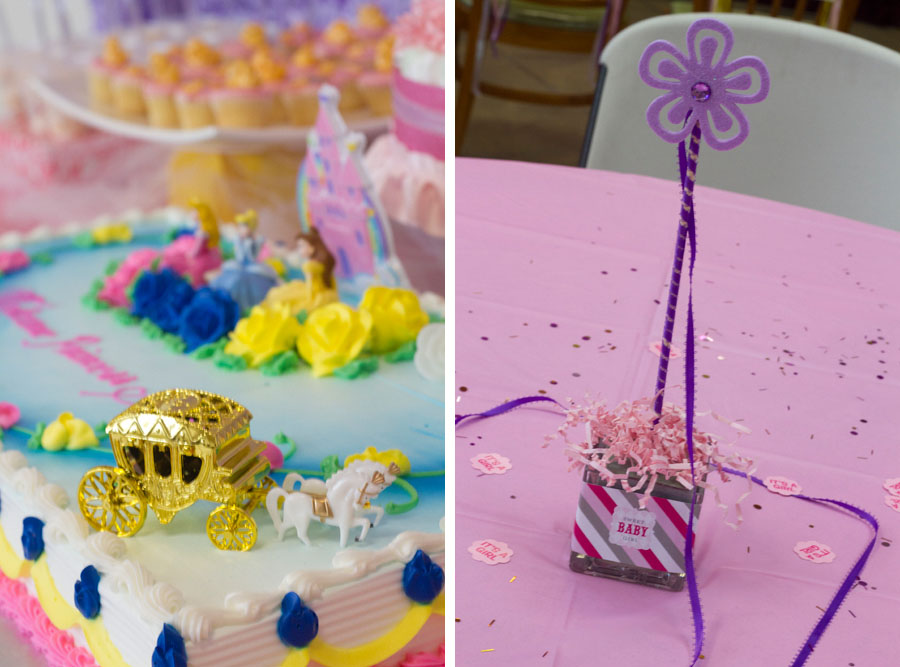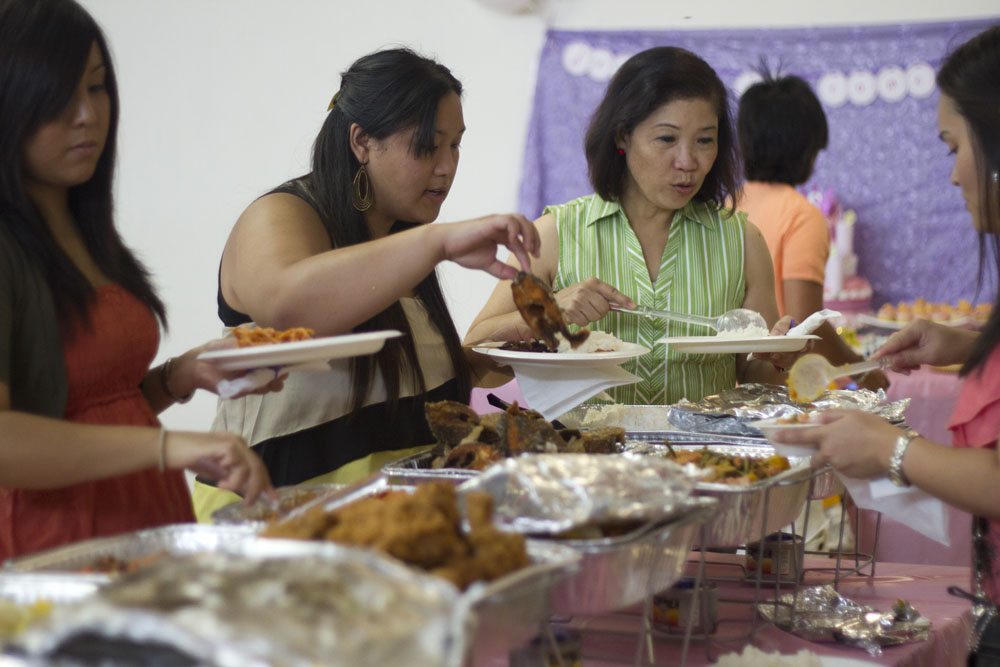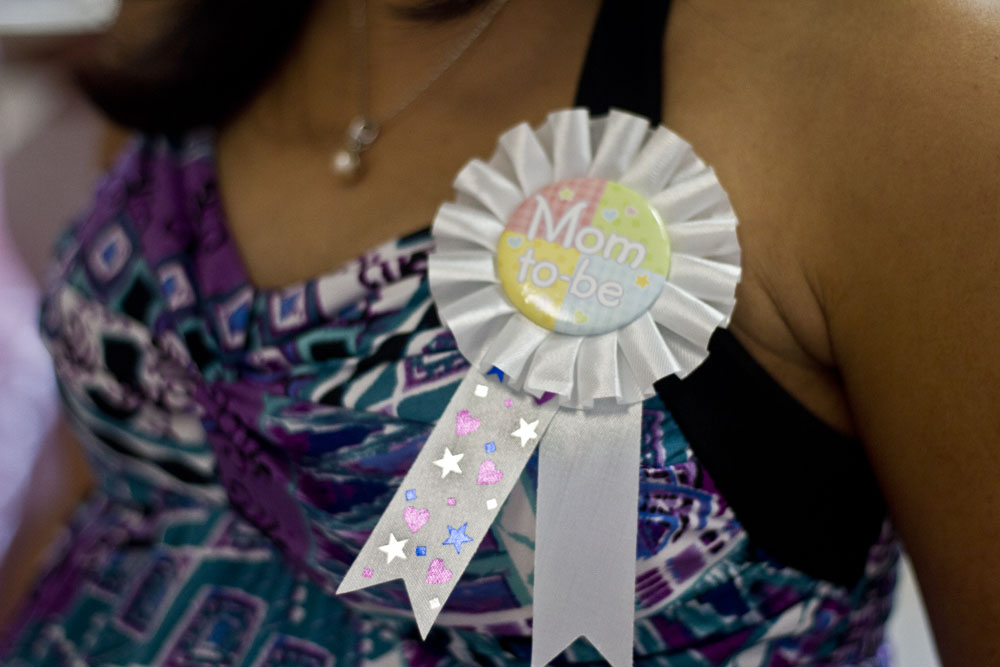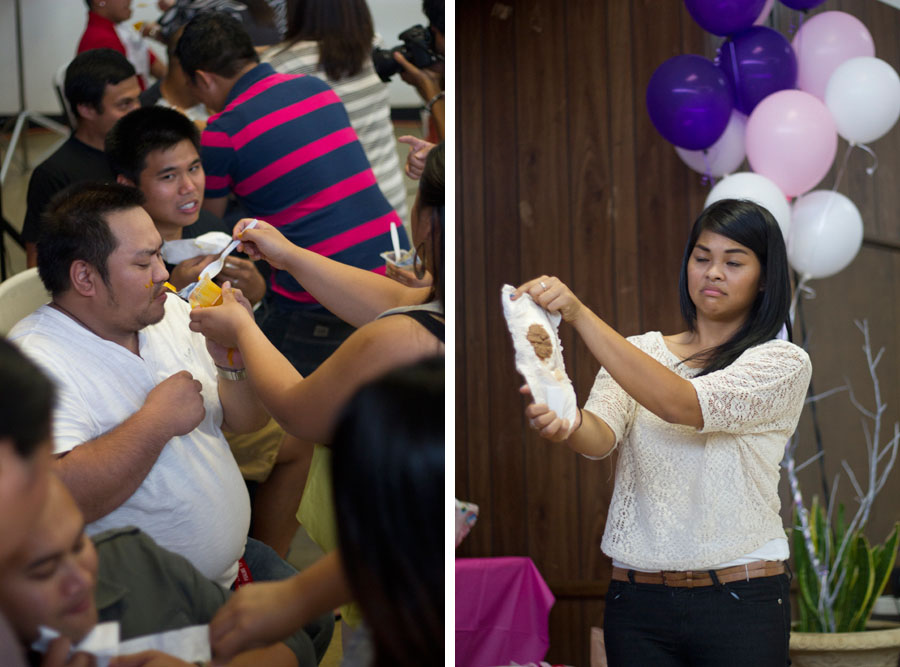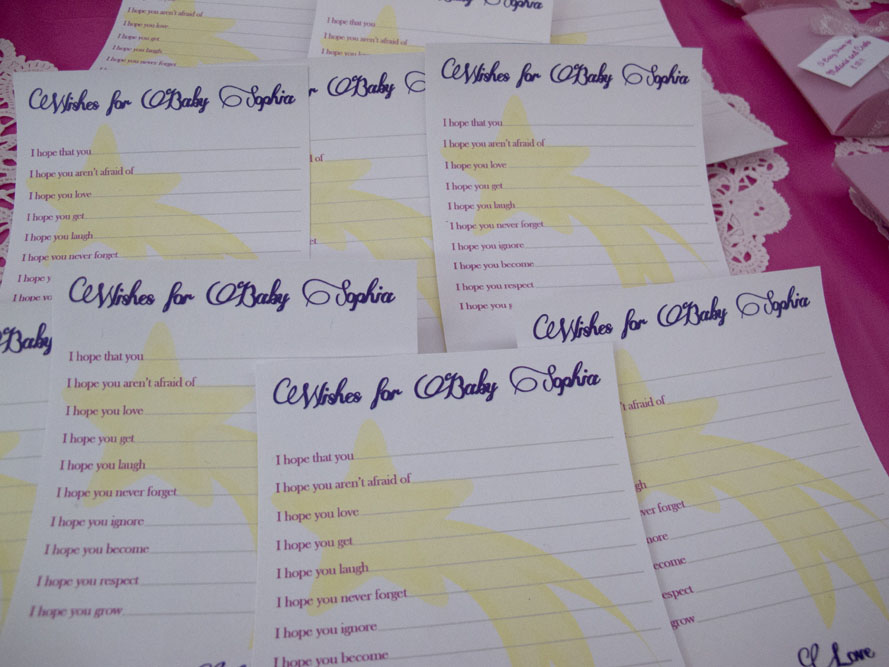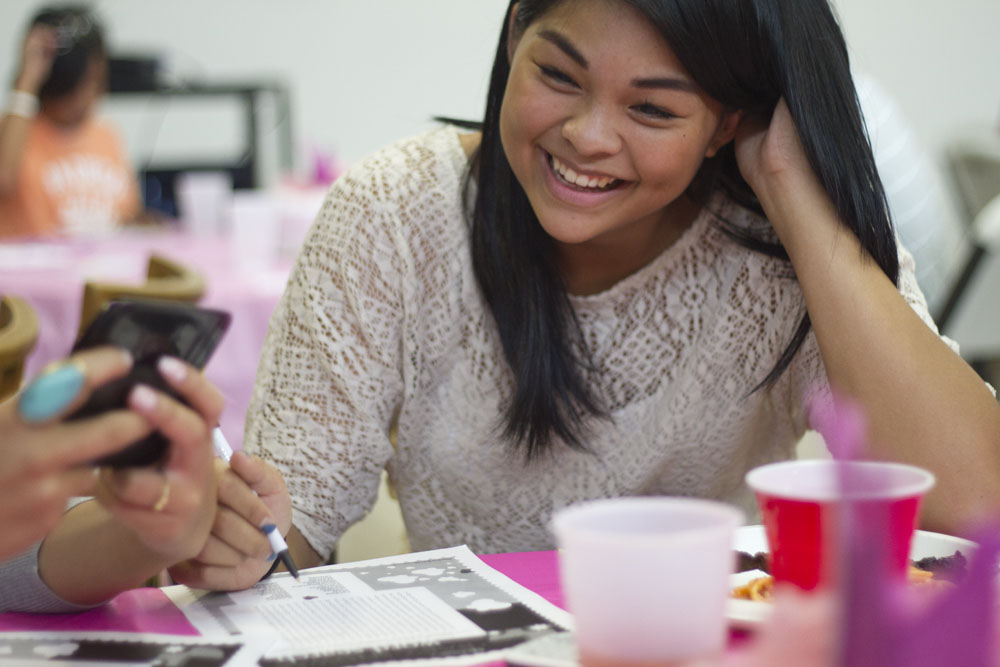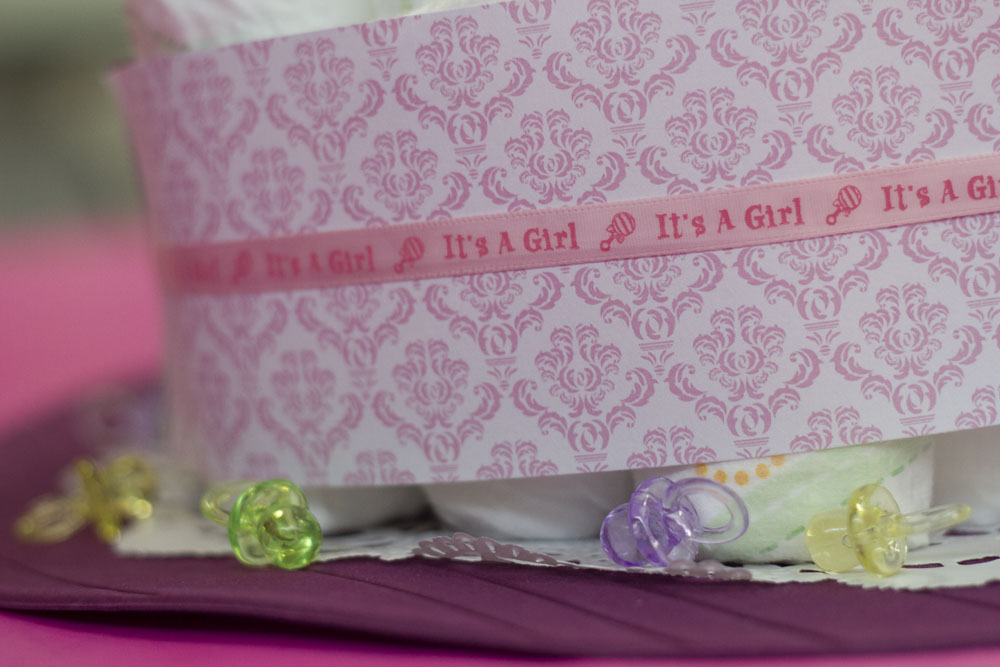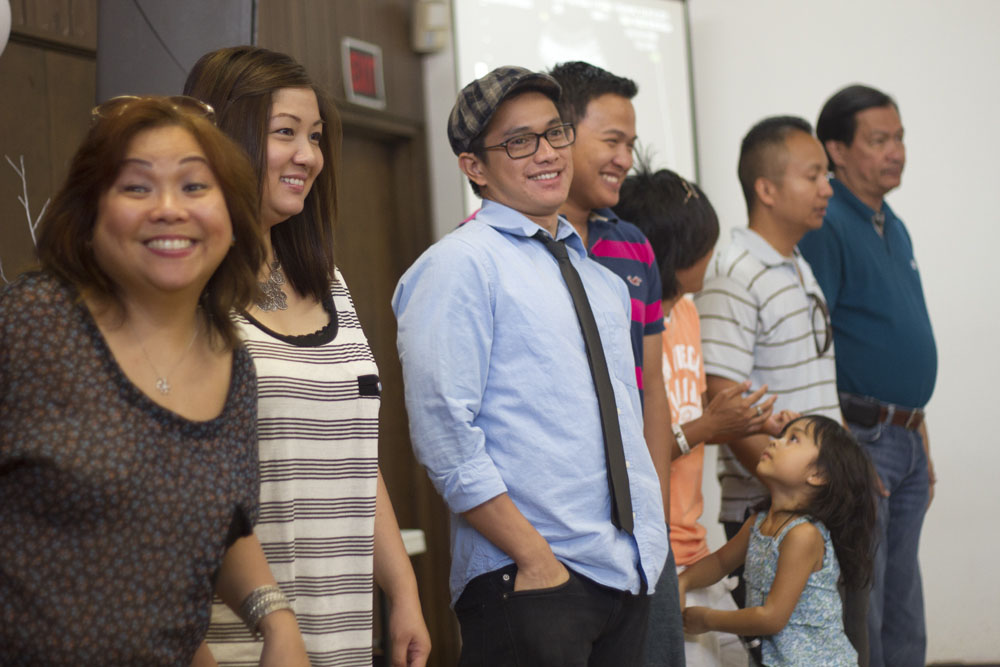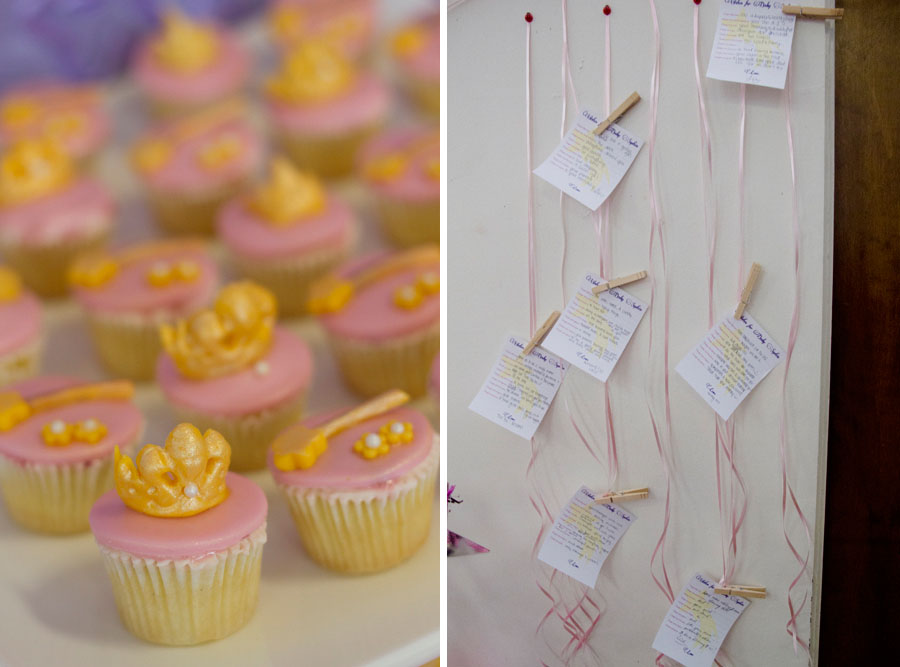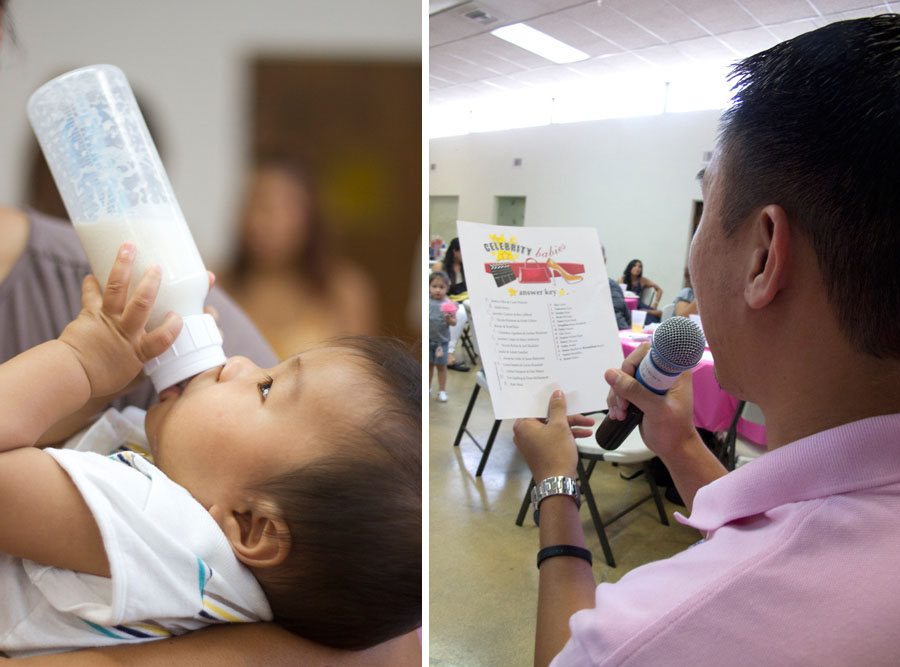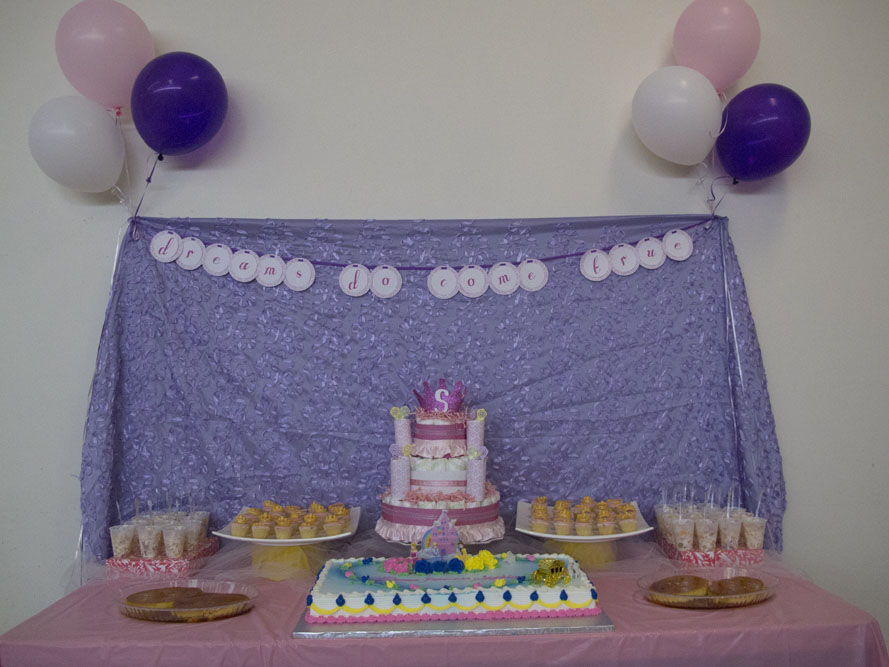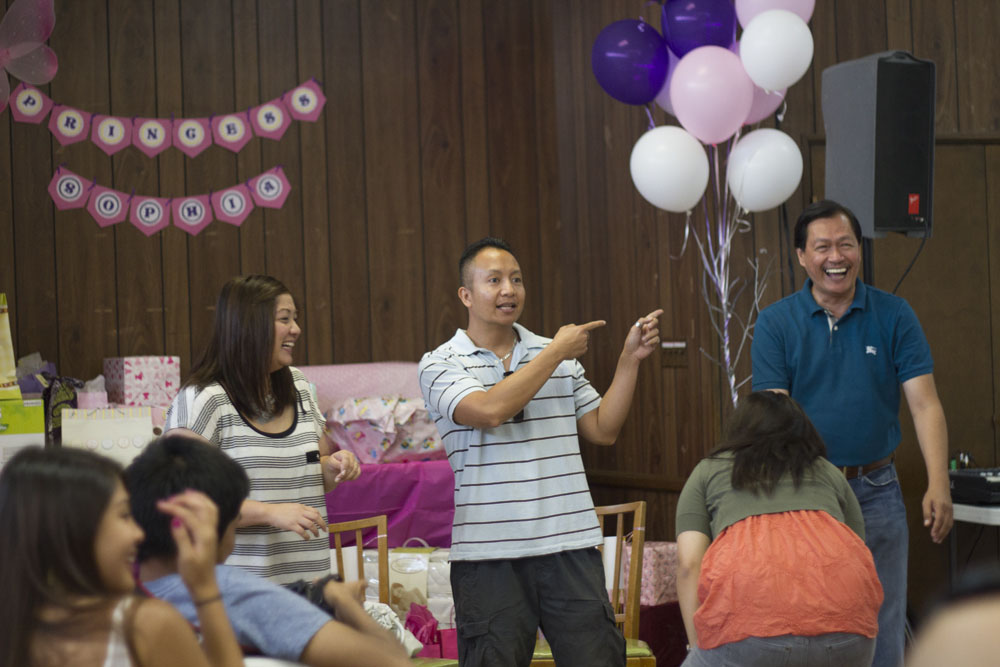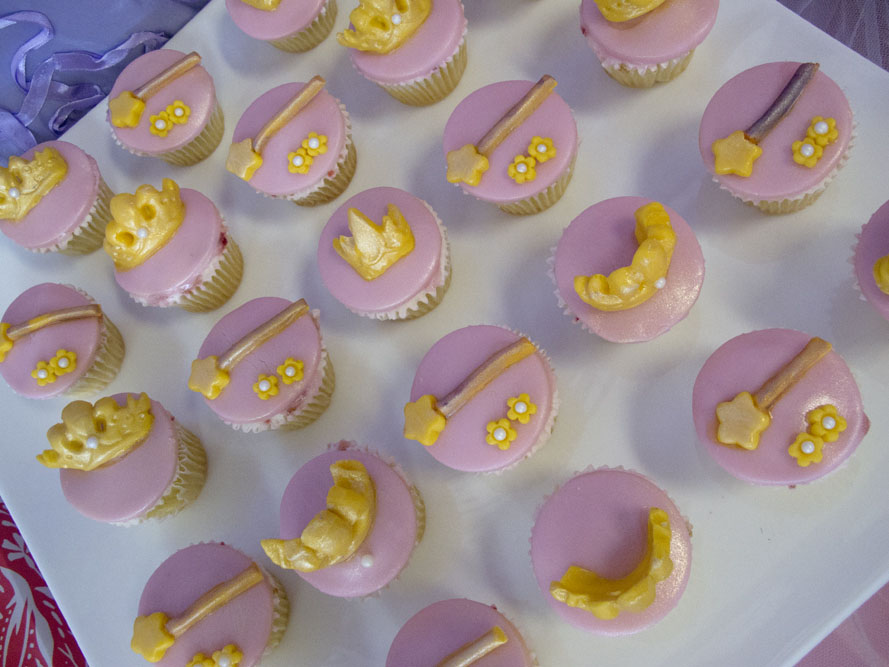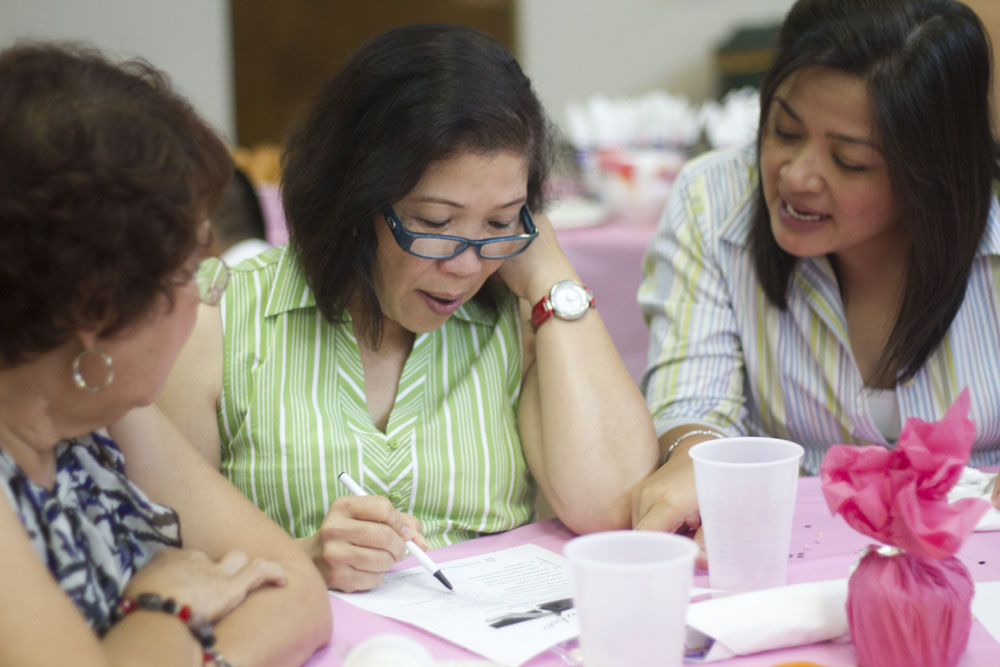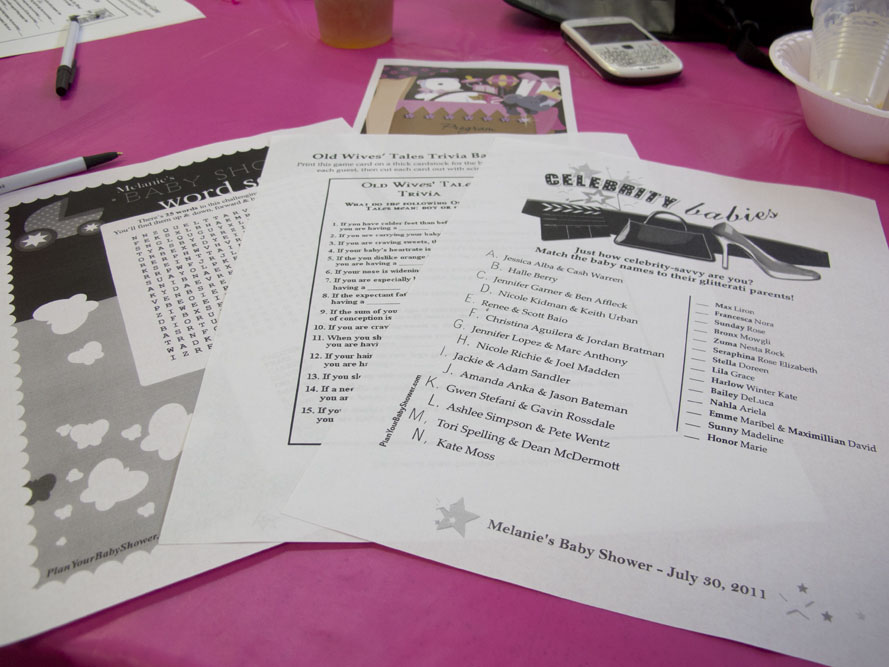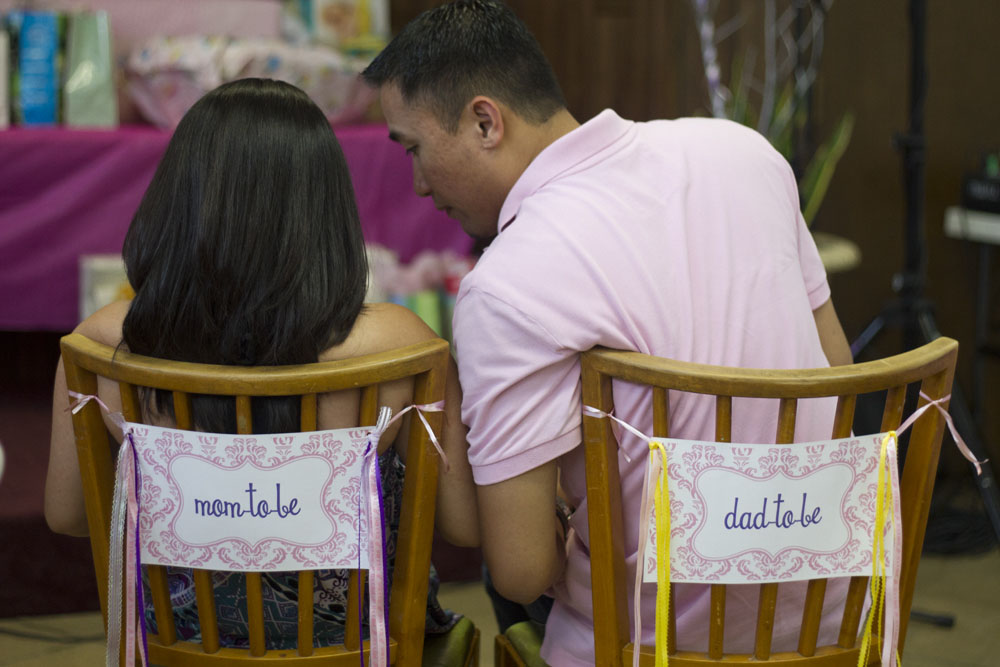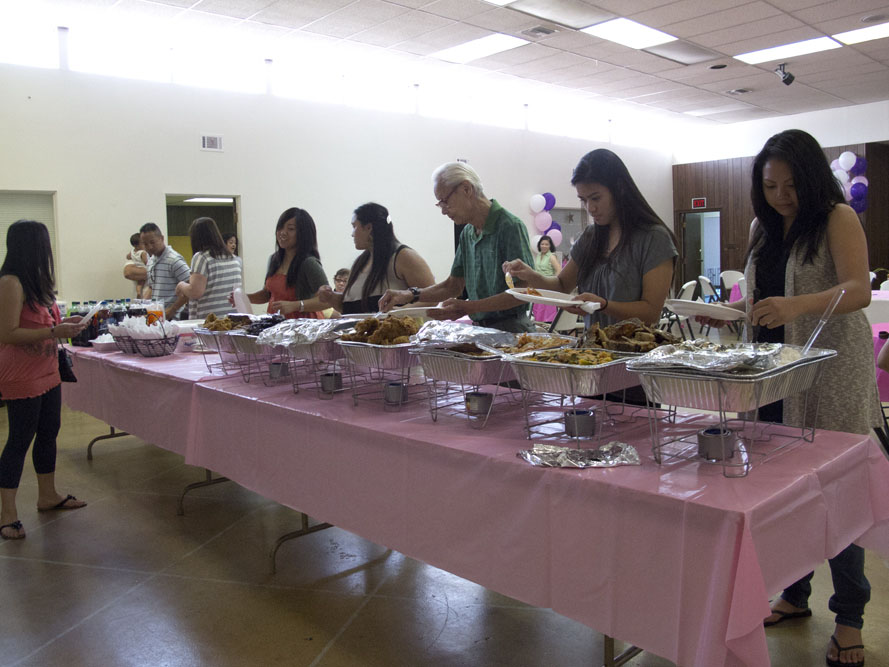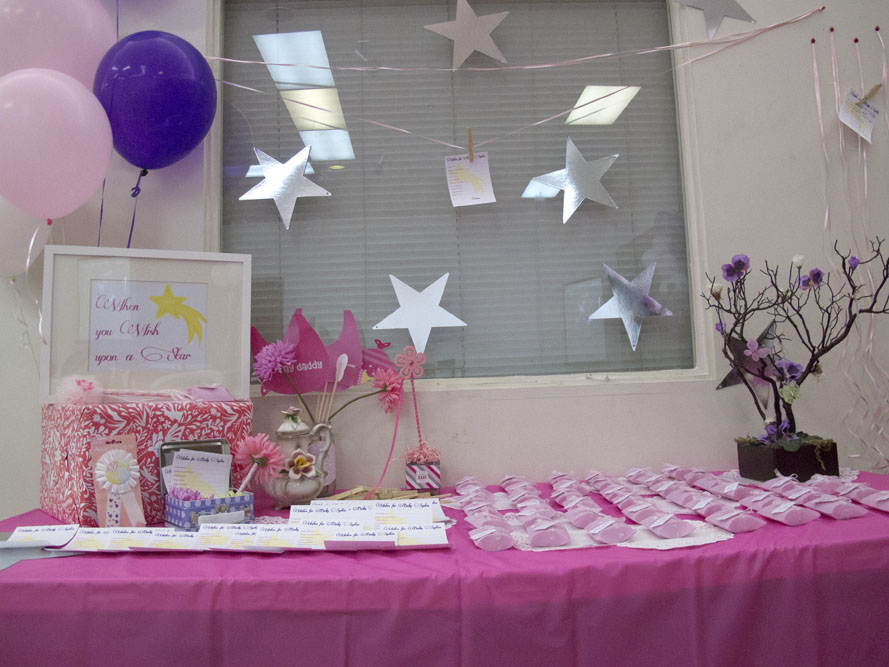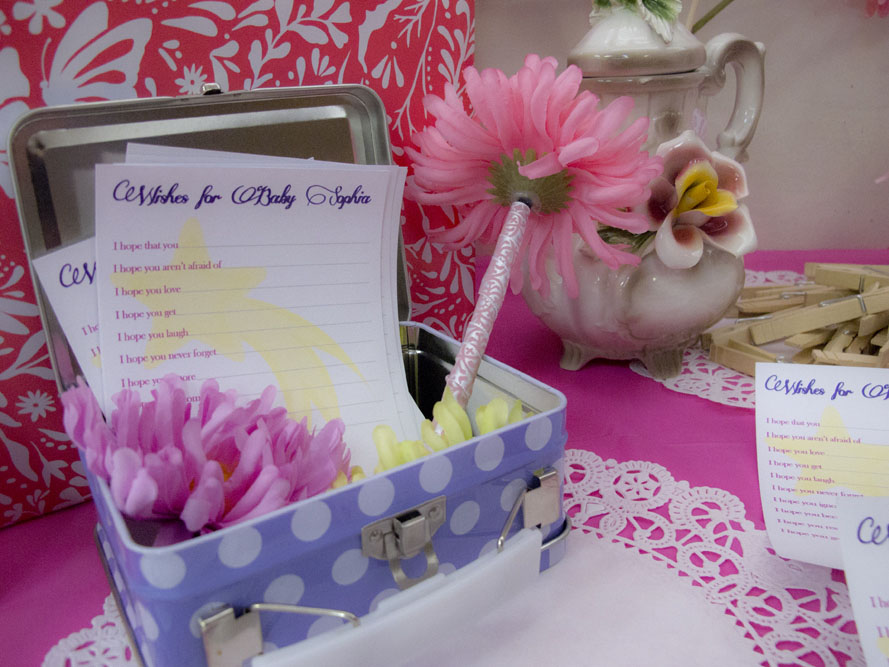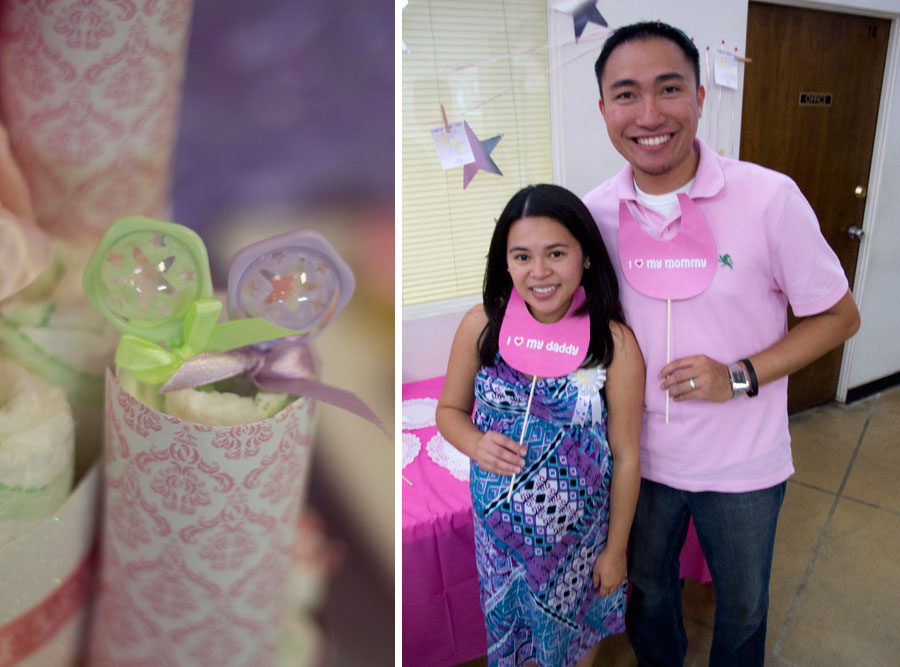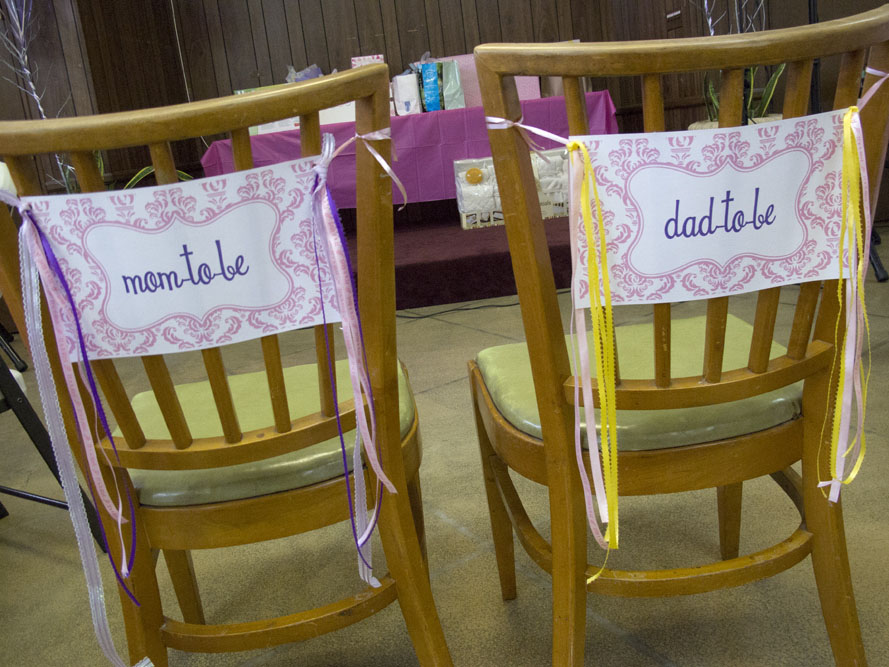 A lot of love went into creating this truly special day. I'm so glad I could be a part of it. Congrads Mel and Cholo…and welcome Baby Sophia!!!
Stay tuned for a closer look at our Wish Station!