"Star Grad" – A Star Wars Graduation – Part 1
---
"Everything in life, I learned from Star Wars"…
Believe it or not, in my hubby's office hangs a Star Wars poster with those exact words! What follows is a list of memorable quotes from the film's Episodes 4 – 6. I know this might come as a shock to some, but it took 29 years for me to finally see the old Star Wars films in its entirety. I must say, I finally understand what all the hype is about. Those three movies are truly epic! I was ecstatic when I was asked to help decorate a special dessert table for a dear friend's graduation party. I knew right away that I had to incorporate Star Wars because he was such an avid fan of the films. He has a Chewbacca backpack (furry hair and all), Bobba Fet t-shirts, and has dressed up on more than one occasion as Darth Vader or as a Storm Trooper. After much brainstorming, I finally settled on the theme "Star Grad" to incorporate Star Wars and his graduation.
The party literally began at his graduation. Friends came with their light sabers, storm trooper masks, and a large poster of Yoda saying, "Adrian Valverde, Graduate You Are". Our cheering and screaming unfortunately drowned out the next 3 people after his name was called. Sorry guys!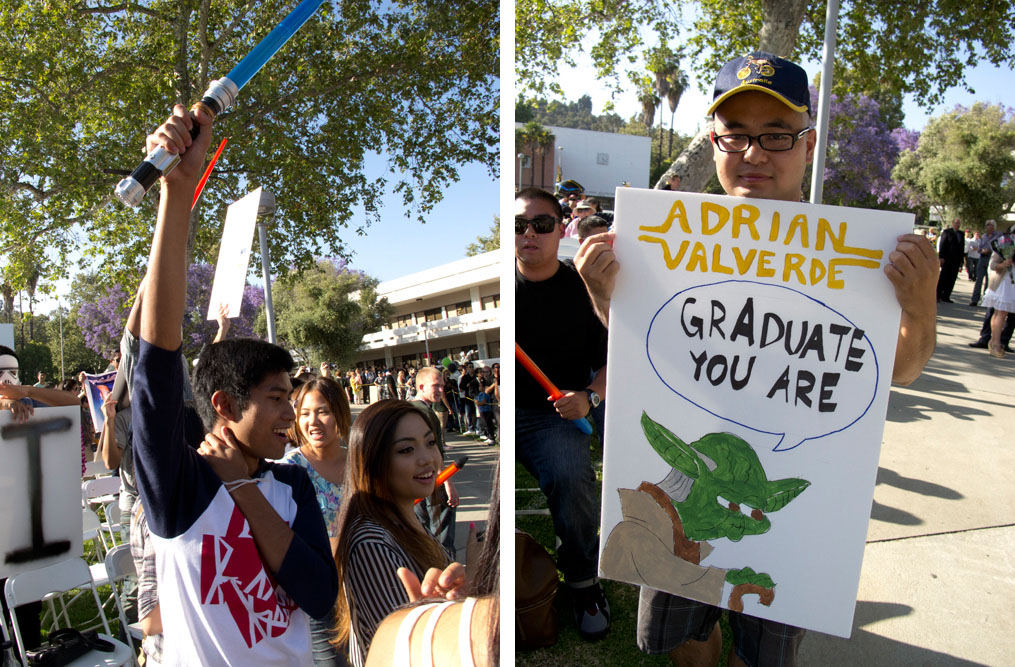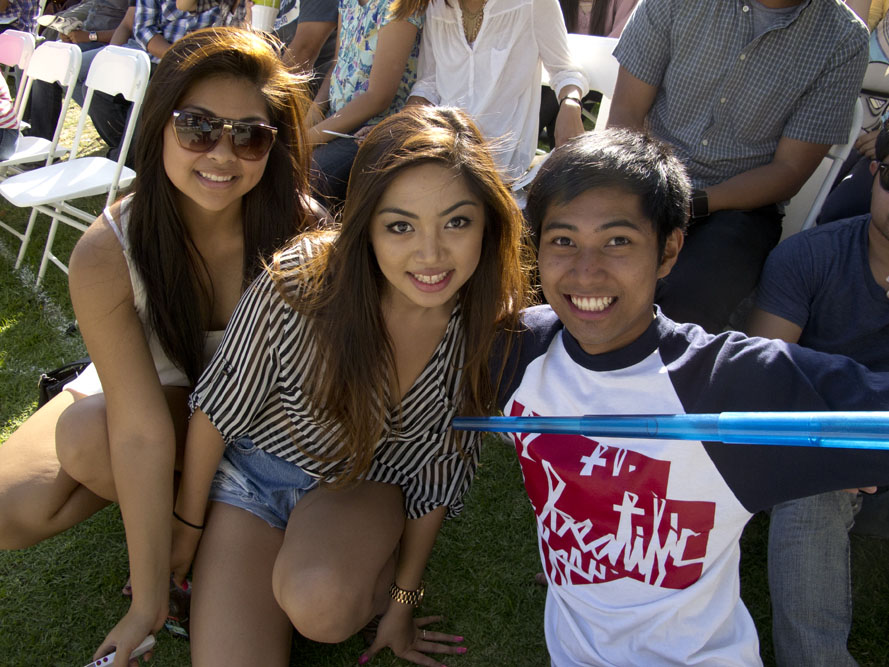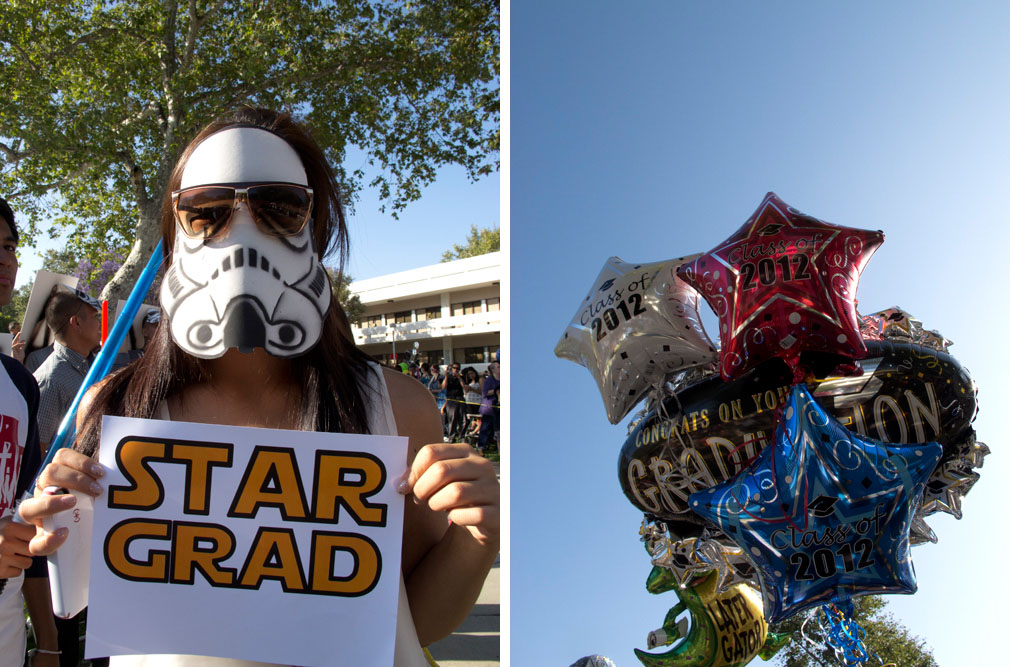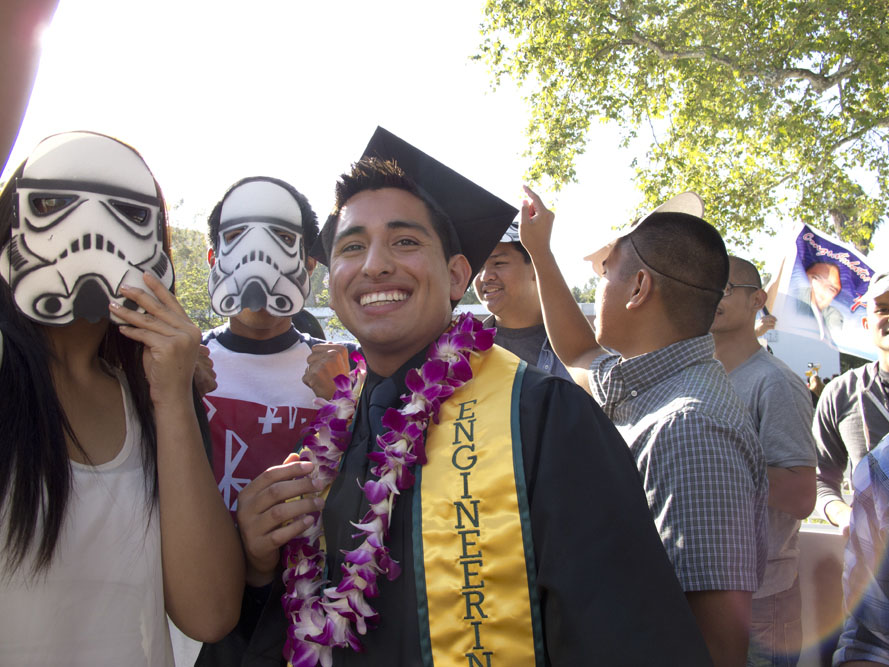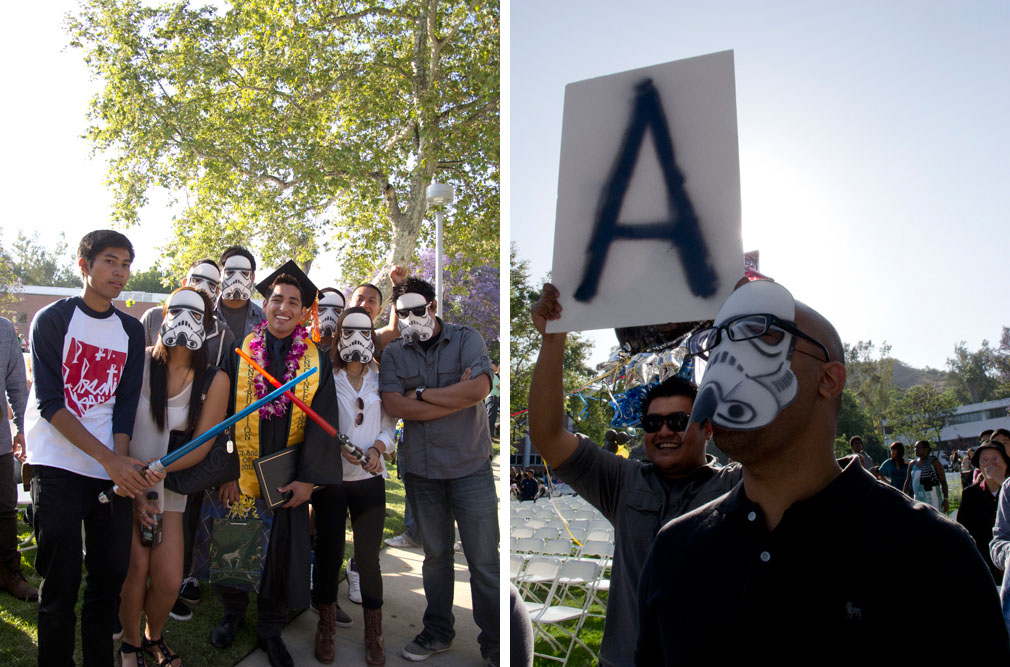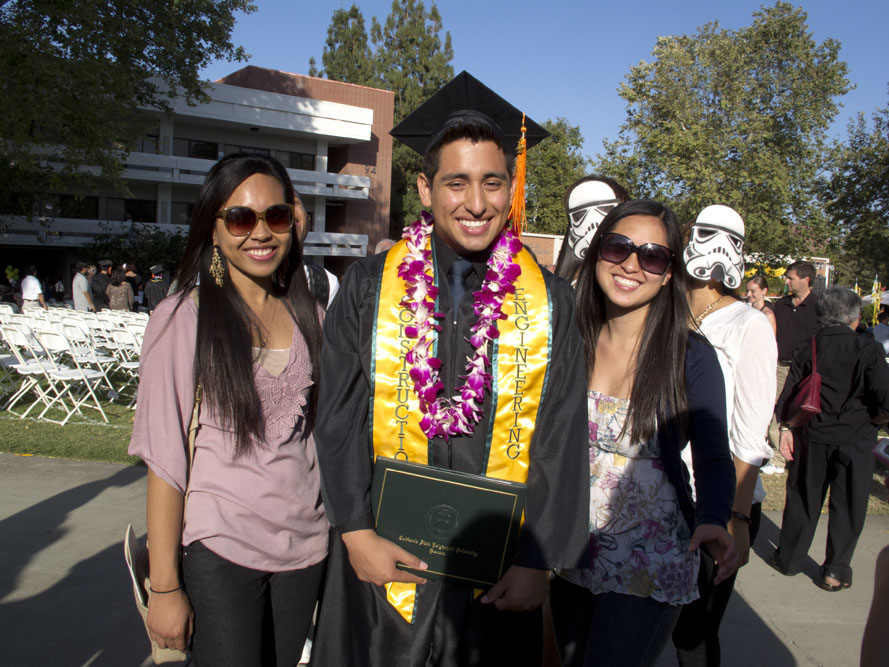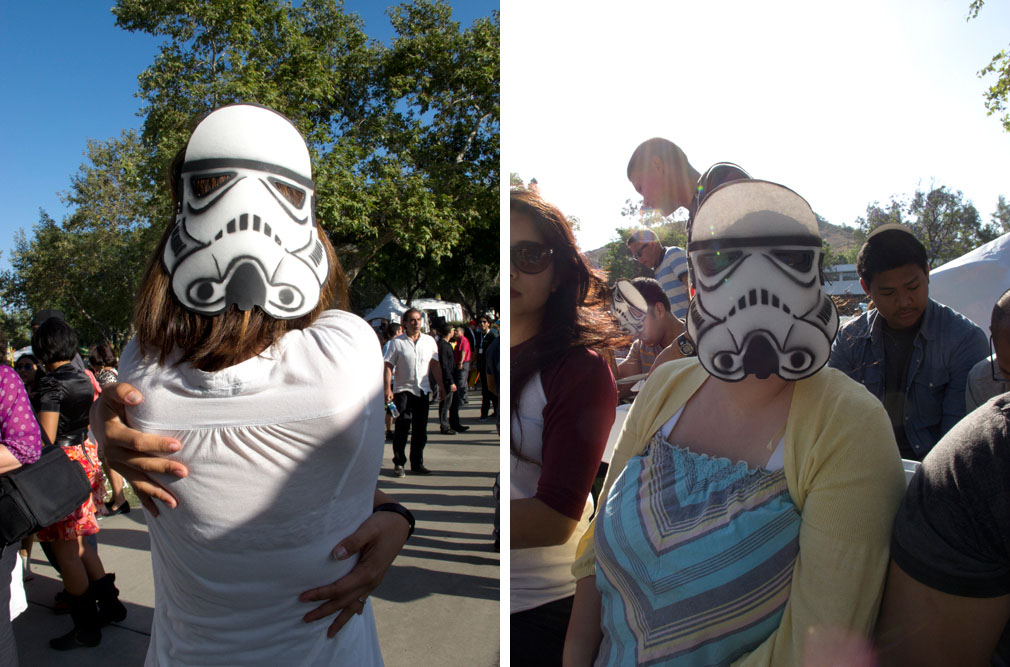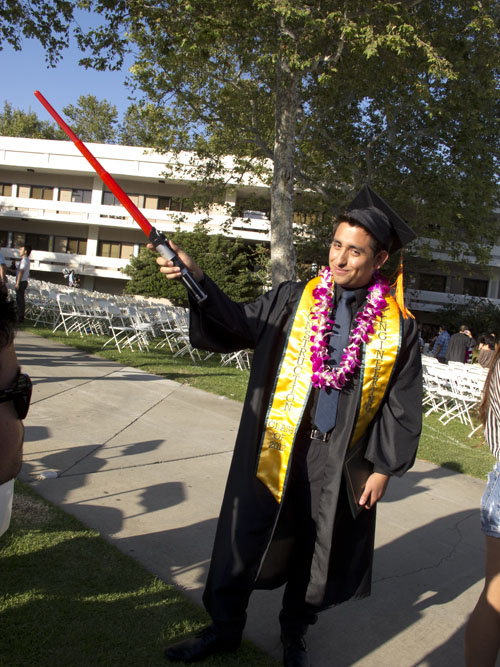 Stay tuned for highlights from the Star Grad Party and Dessert Table!
For now, here's a clip of storm troopers and jedi's cheering our Star Grad on!