"Star Grad" – A Star Wars Graduation – Part 2
---
And now for PART 2 of our awesome "Star Grad" Star Wars Graduation. Trust me when I say the fun did n0t stop at the graduation, in fact, it was only the beginning! After the graduation we continued our celebration at the graduate's home. First, let me just say that his mom is one of the best hostesses I know. She is uber talented. She can sew, design & decorate, cook, bake…you name it, she can probably do it! She would easily win the Martha Stewart award if there ever was one.  We walked into the house to be greeted by the Star Wars Dessert Table designed by Abby of Piece of Cake and myself which will be featured at a later post. There was a photo booth full of props, bubble black boards to write our greetings, and a beautiful backdrop made of strips of natural burlap material in colors black, yellow, and brown. In the next room was a table filled with the grad's alma mater banners and grad sash, custom gift card box, and my personal favorite, a Darth Vader doll.  I am almost certain that his mom made it herself! Lastly, the guests were wowed as they stepped outside to find a stunning backyard decorated with brightly colored lanterns strung on lights and wooden poles adorned with photos of the graduate over the years. Tables were topped with square lanterns and hand sanitizer party favors which perfectly complimented their taco man (or rather "men") caterer. Once night fell, that's when the decor really became magical.  We dined beneath the stars and lighted lanterns laughing and sharing our favorite highlights from the day.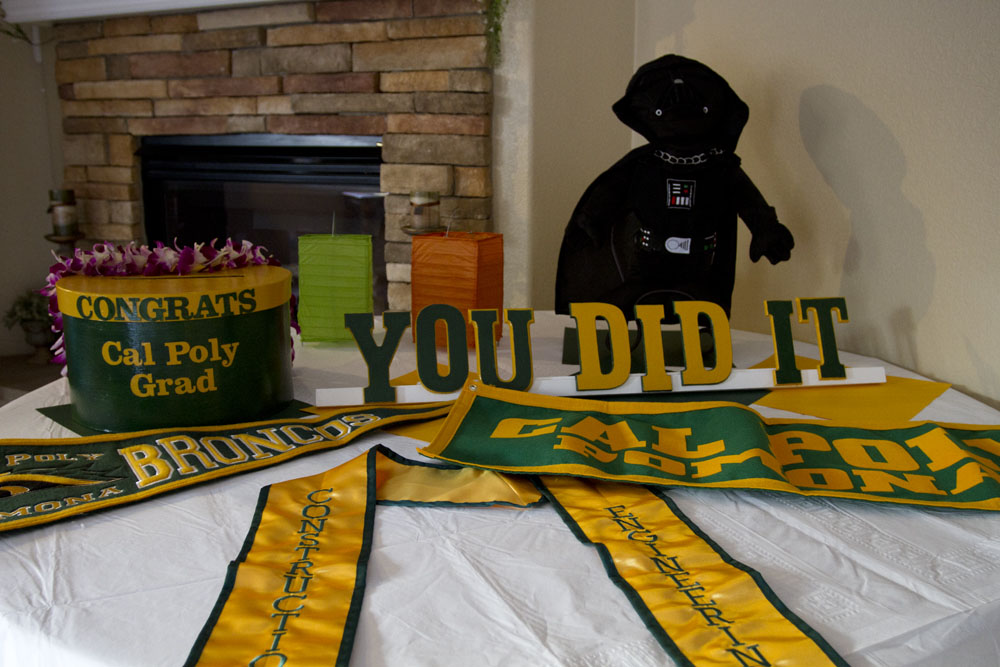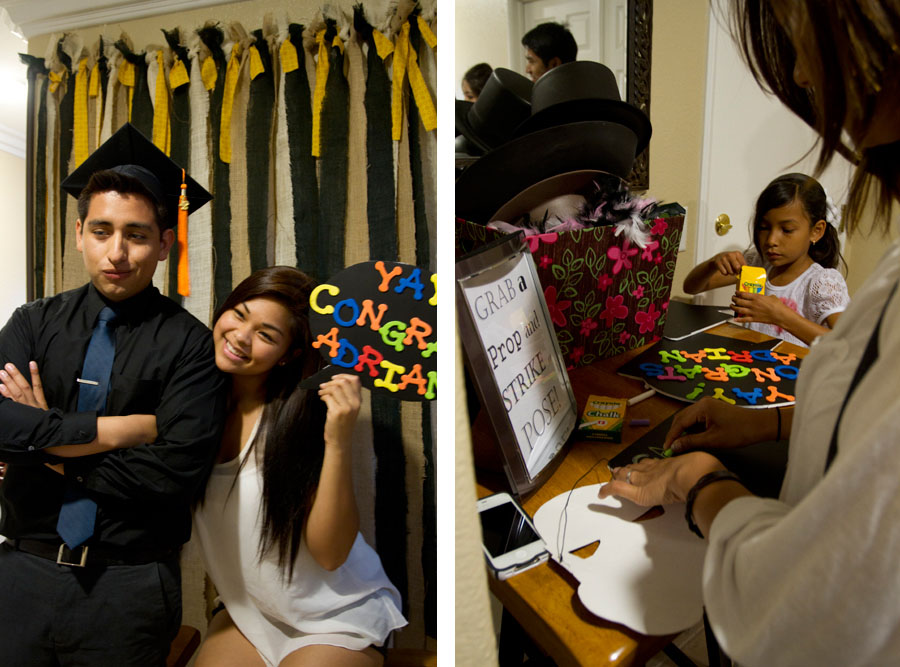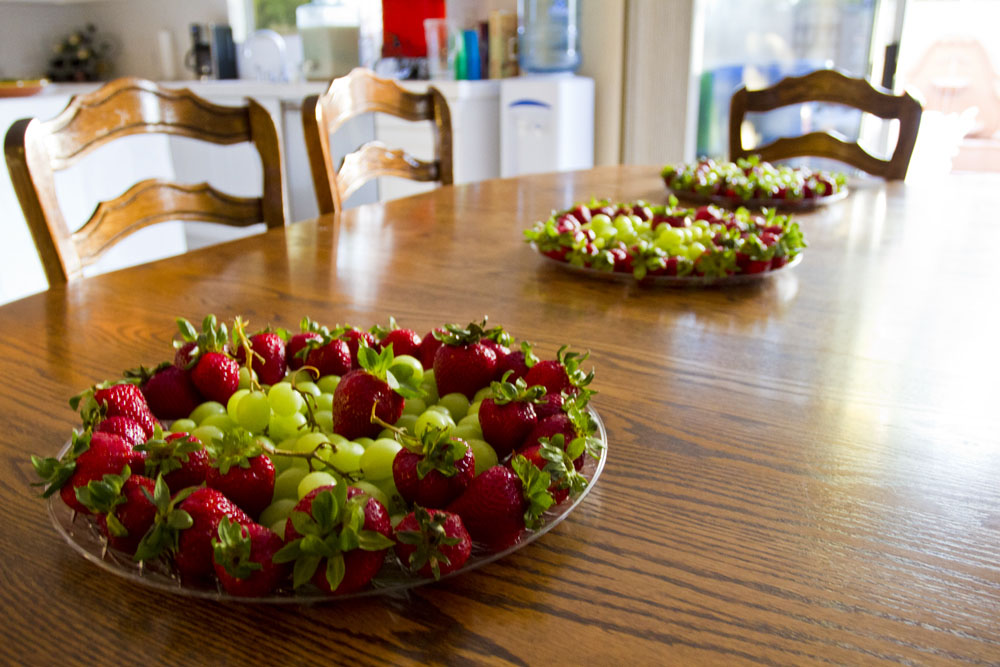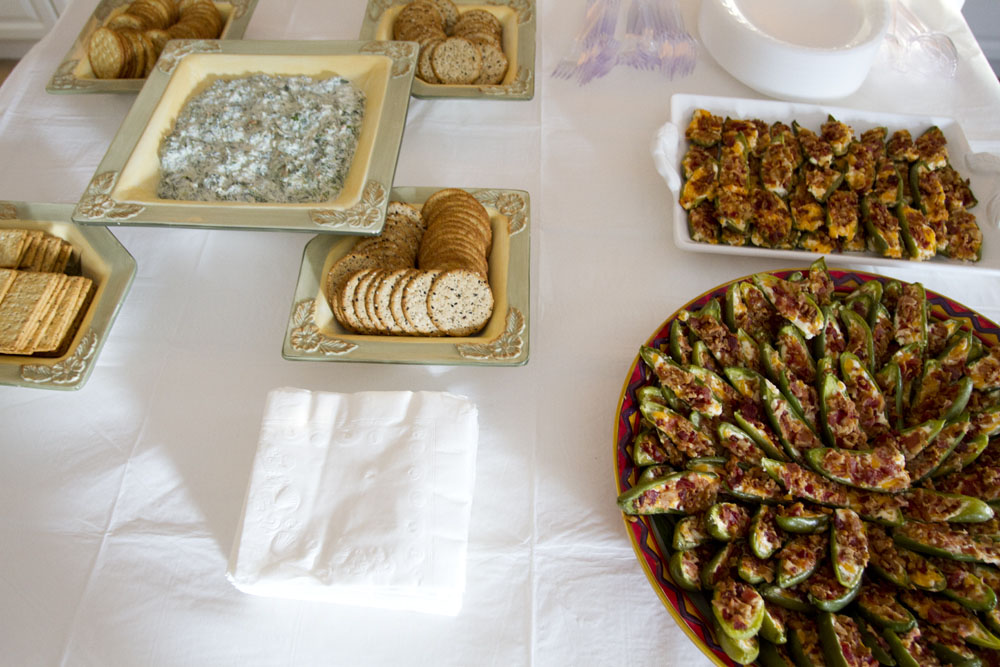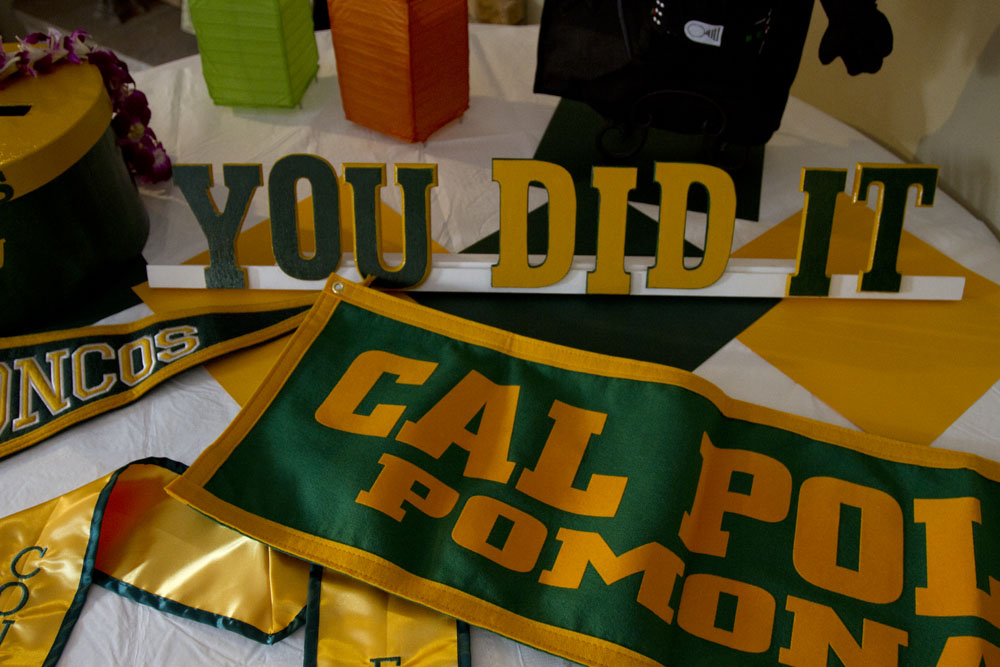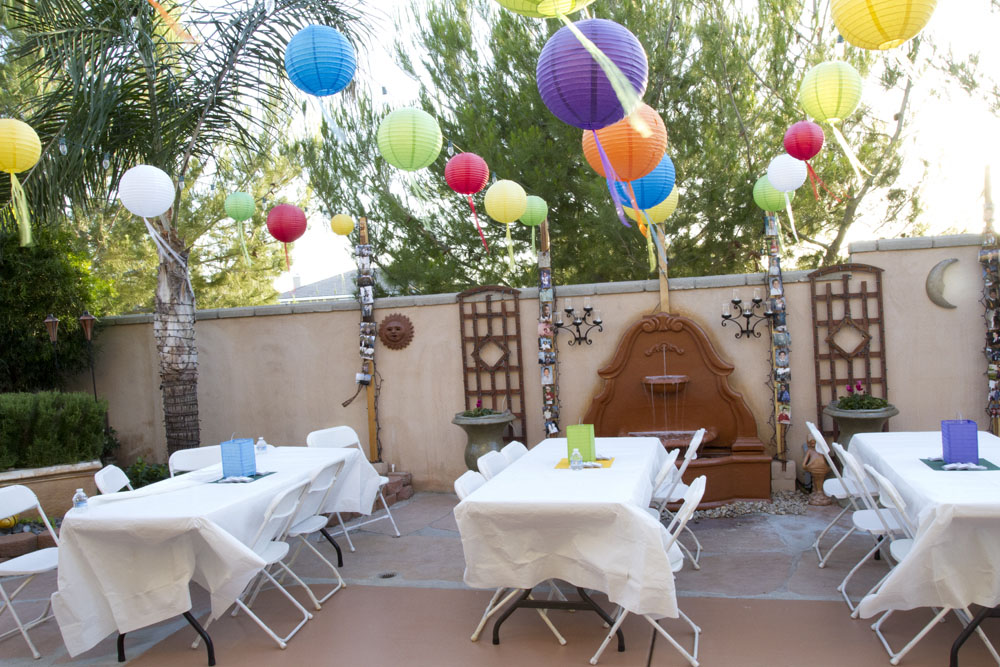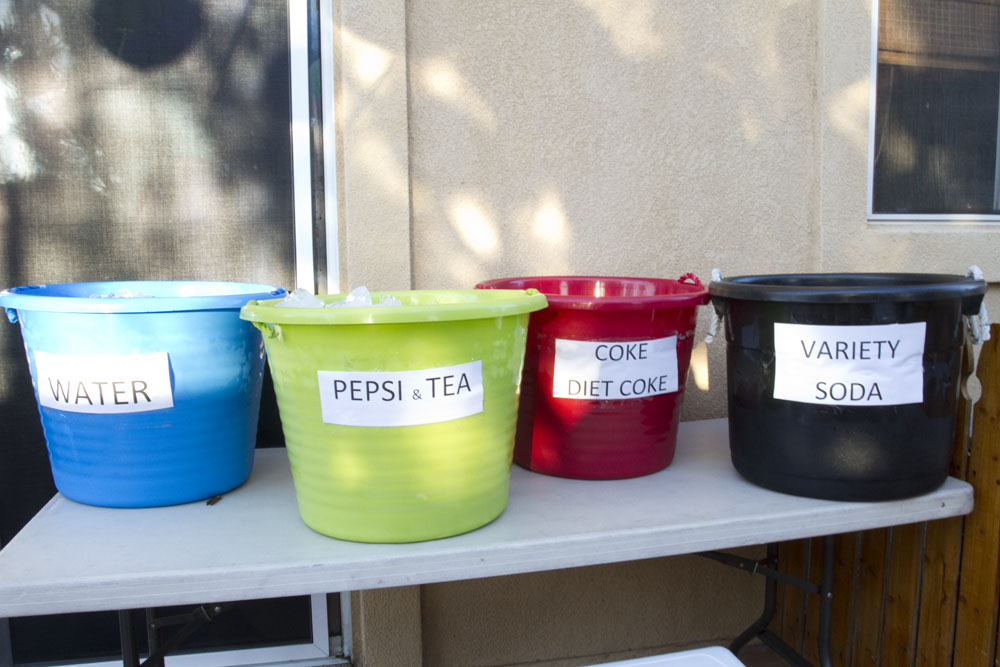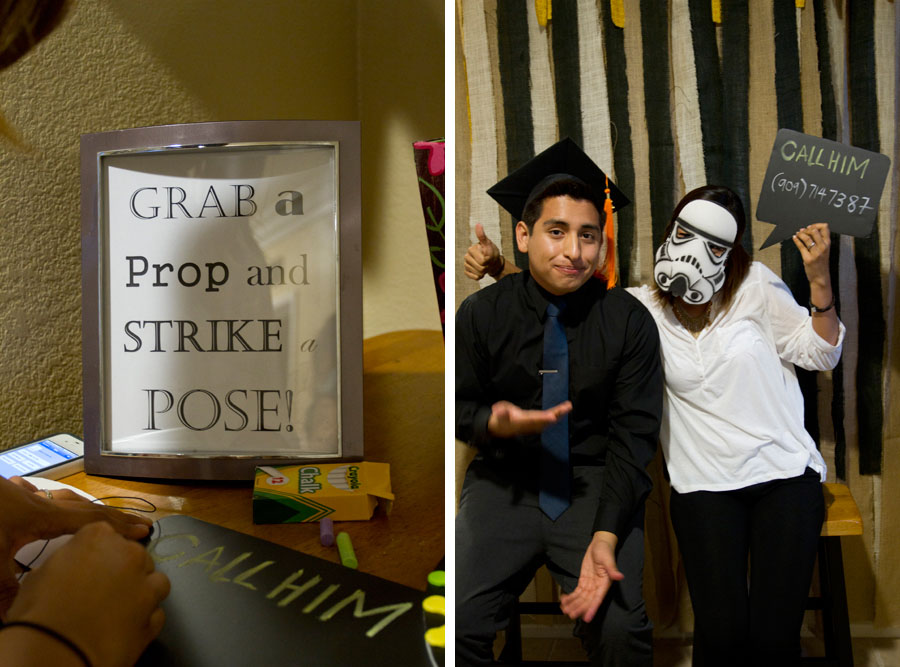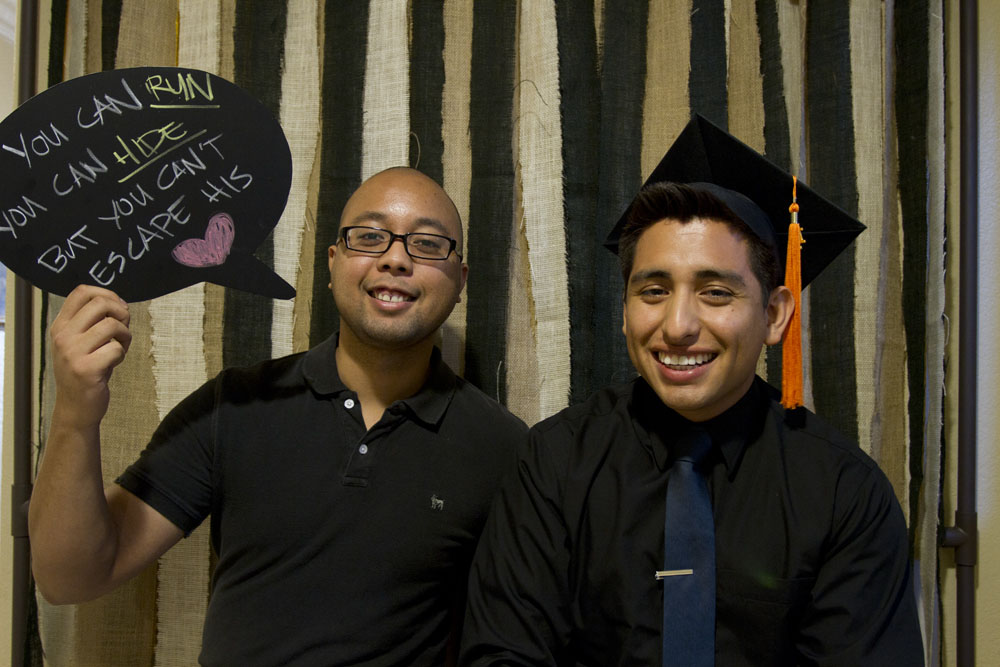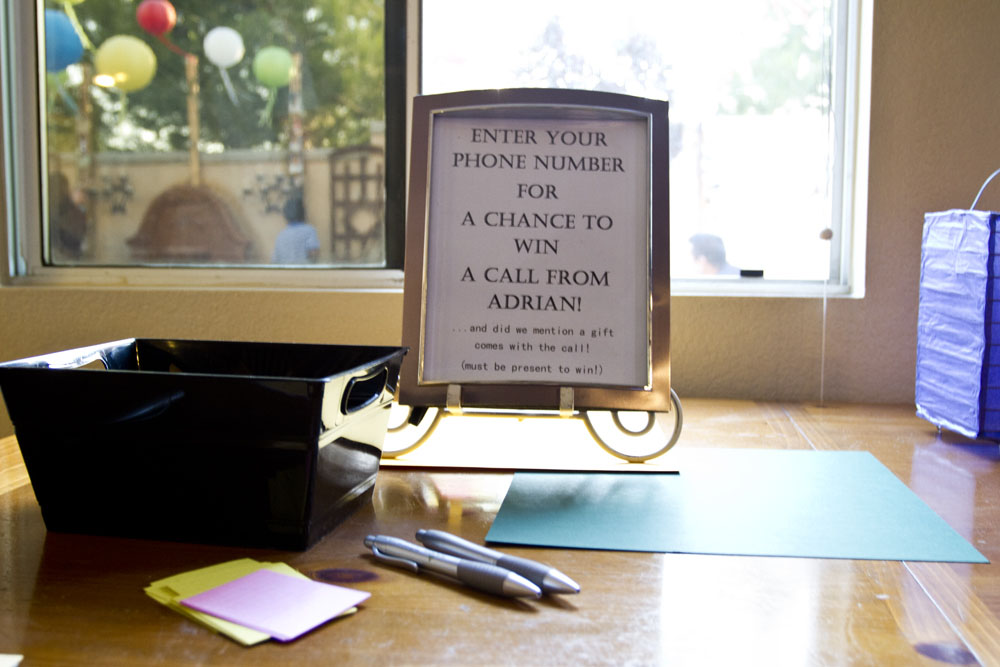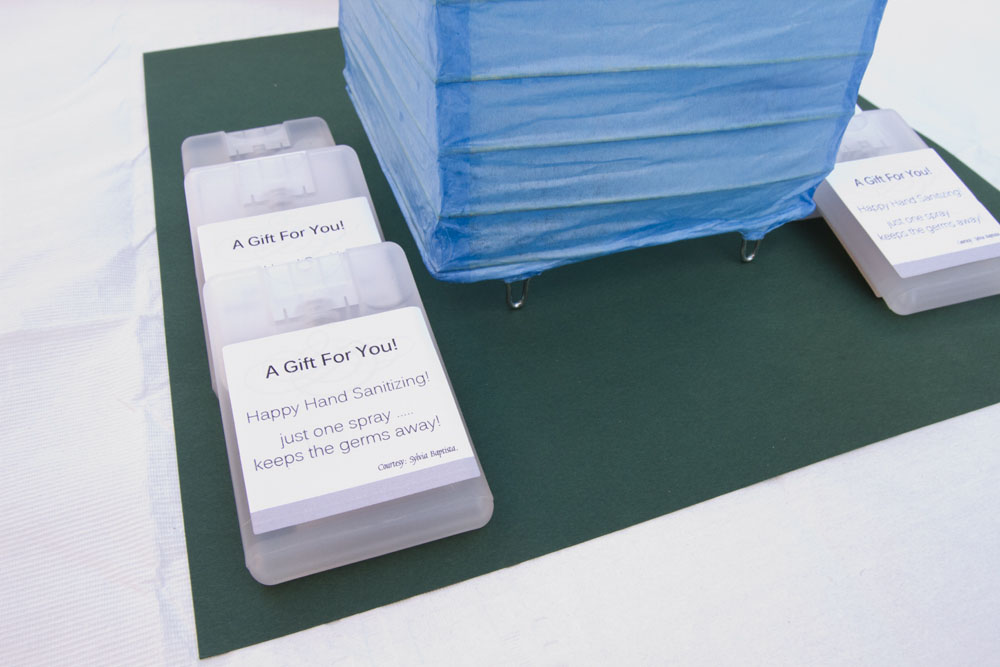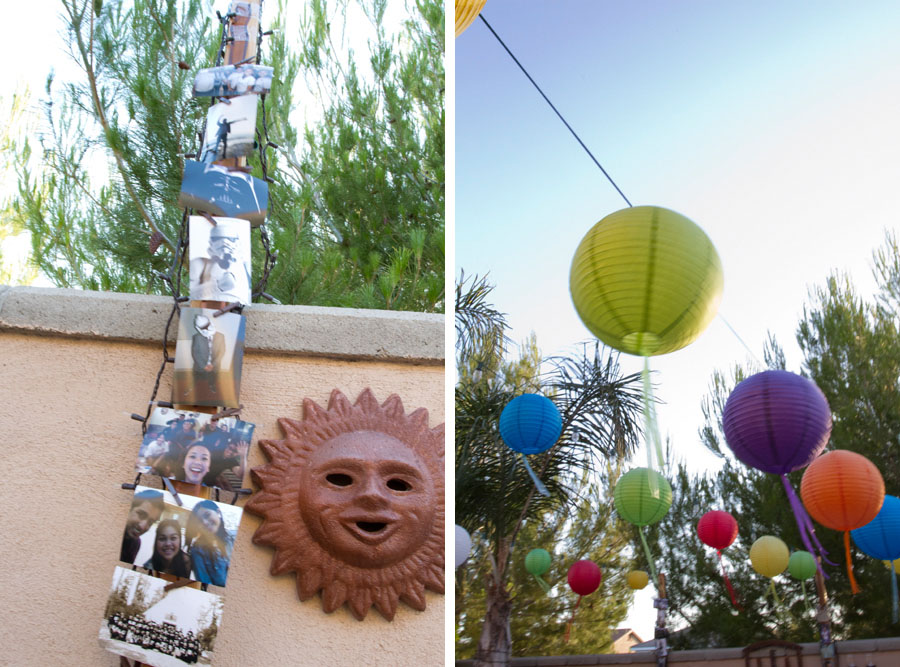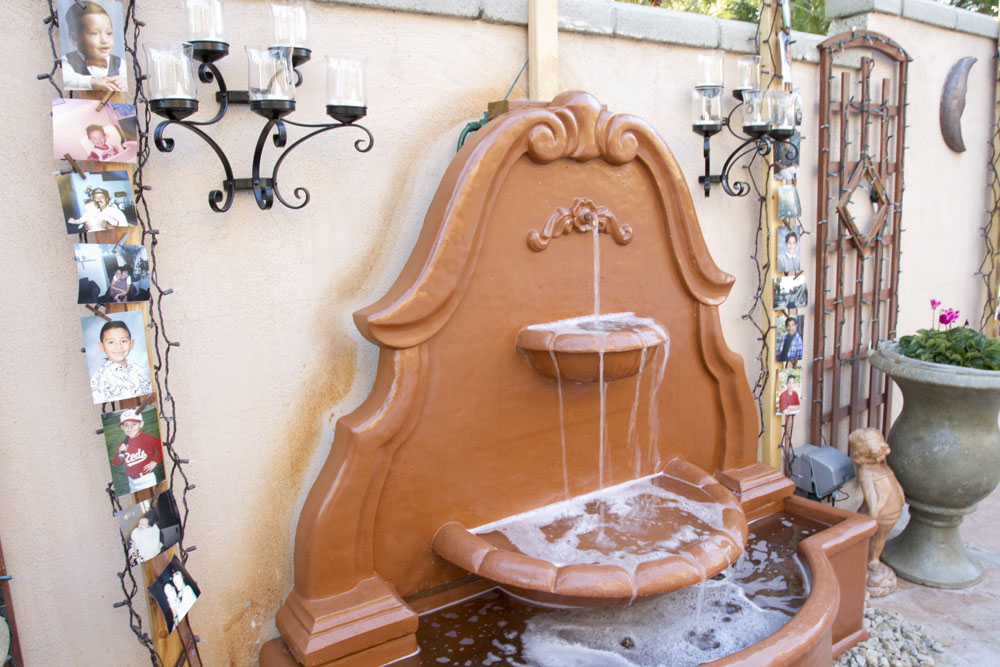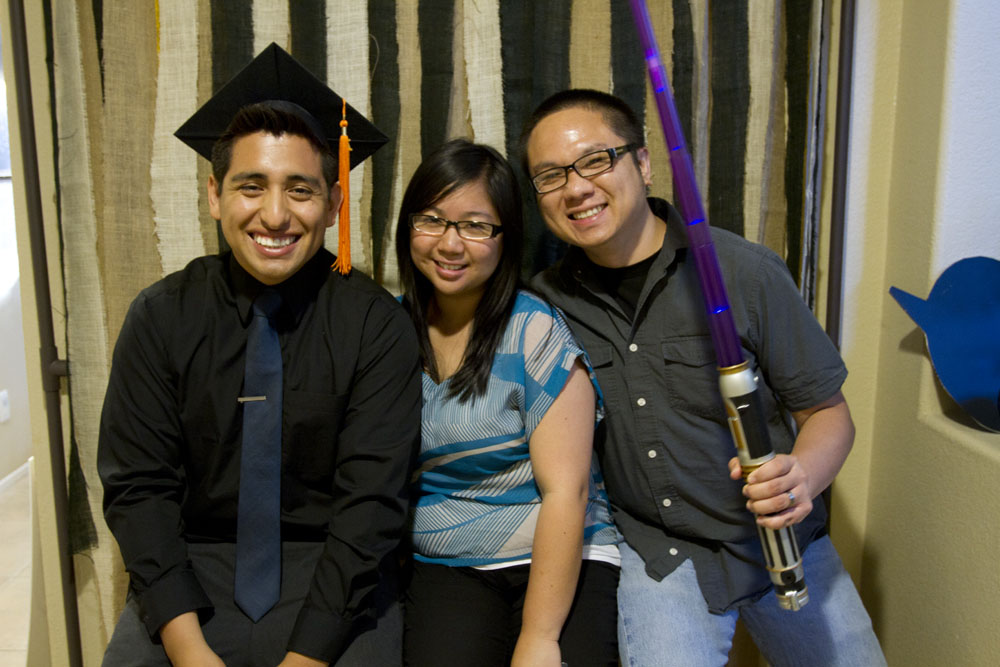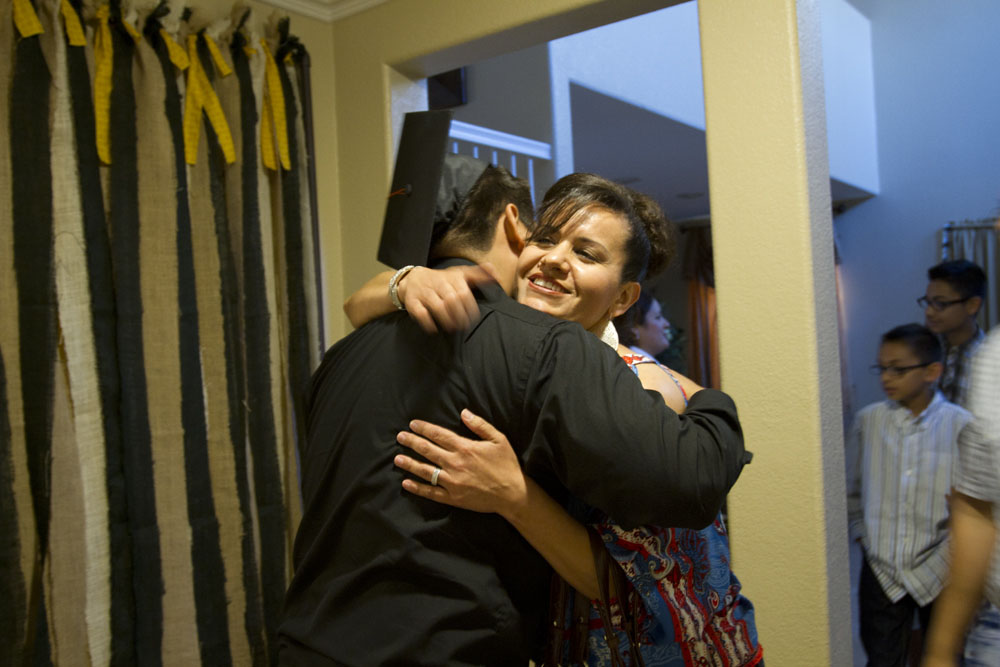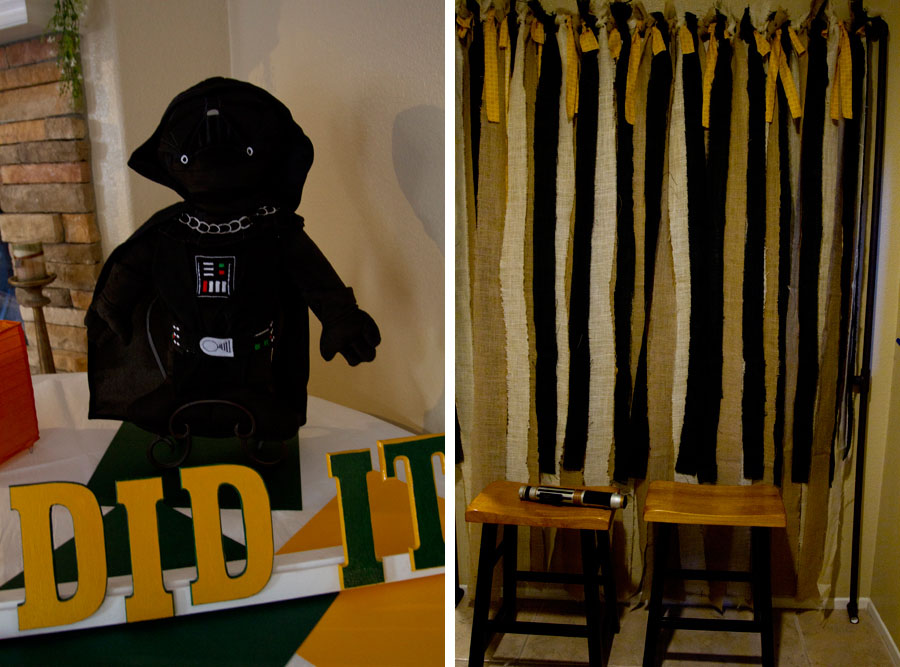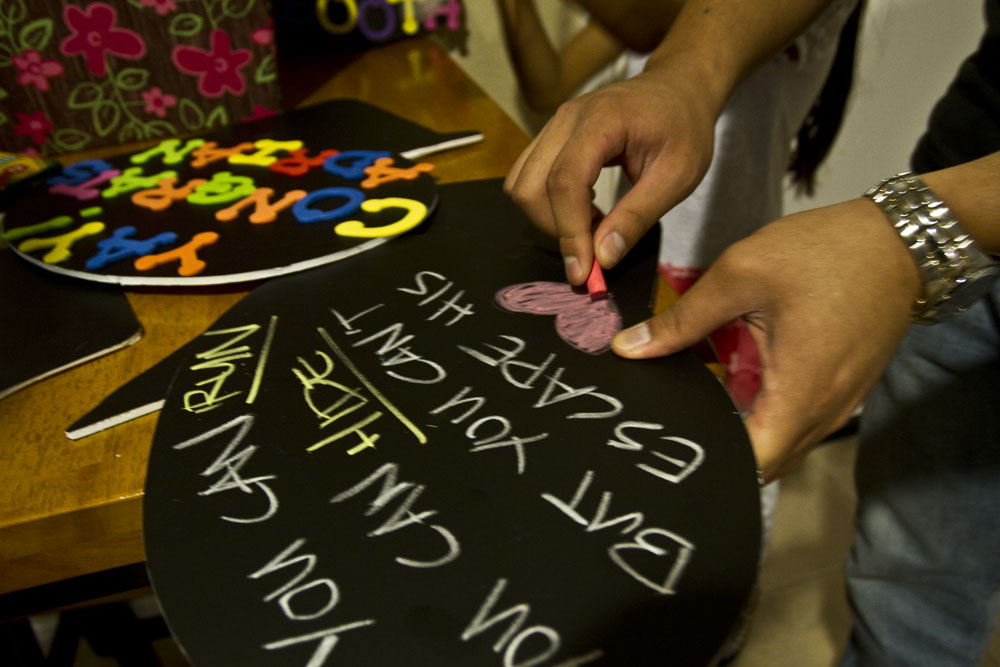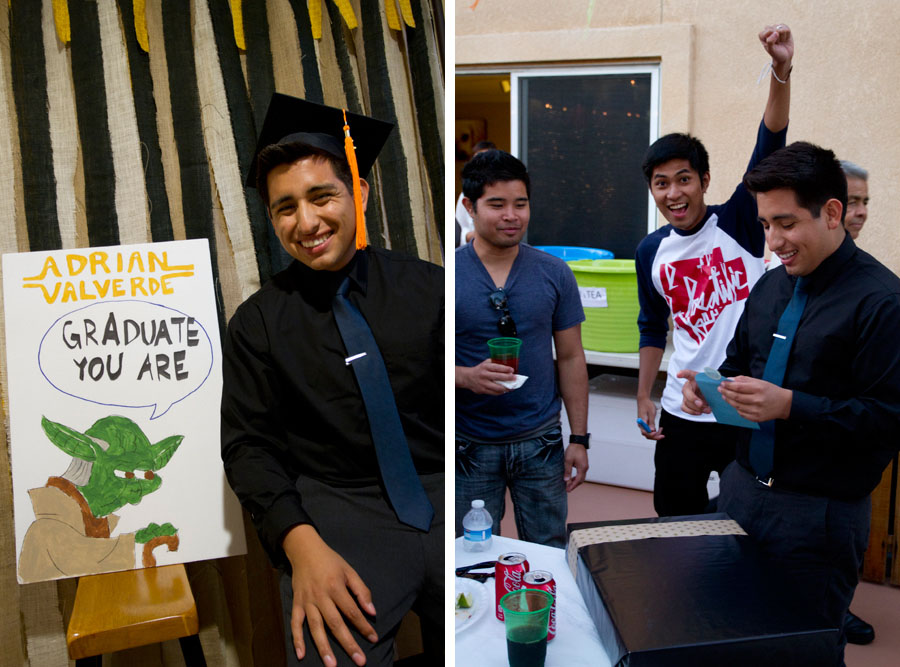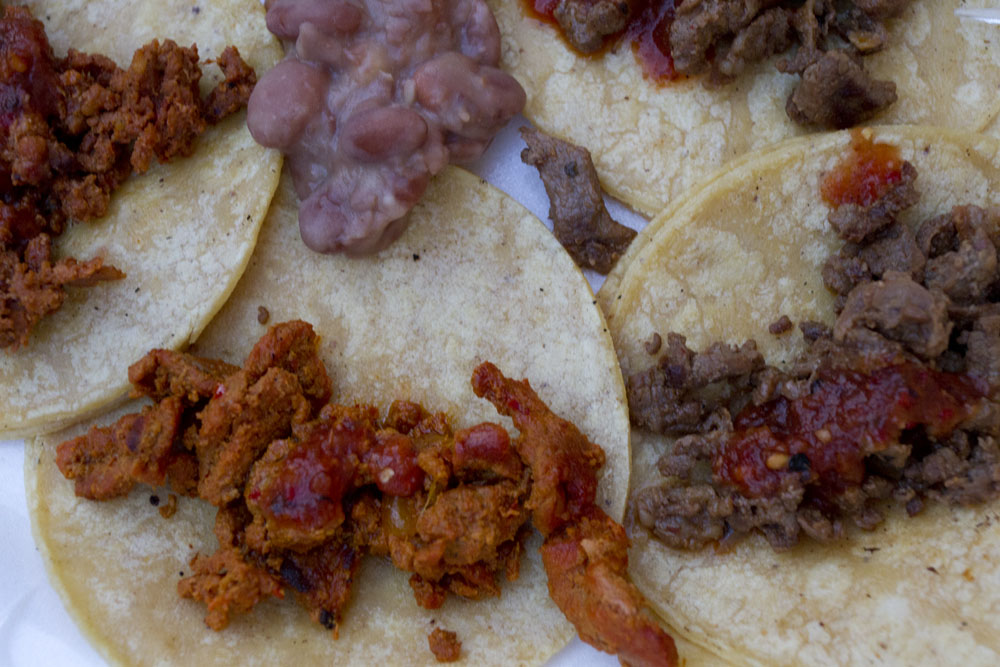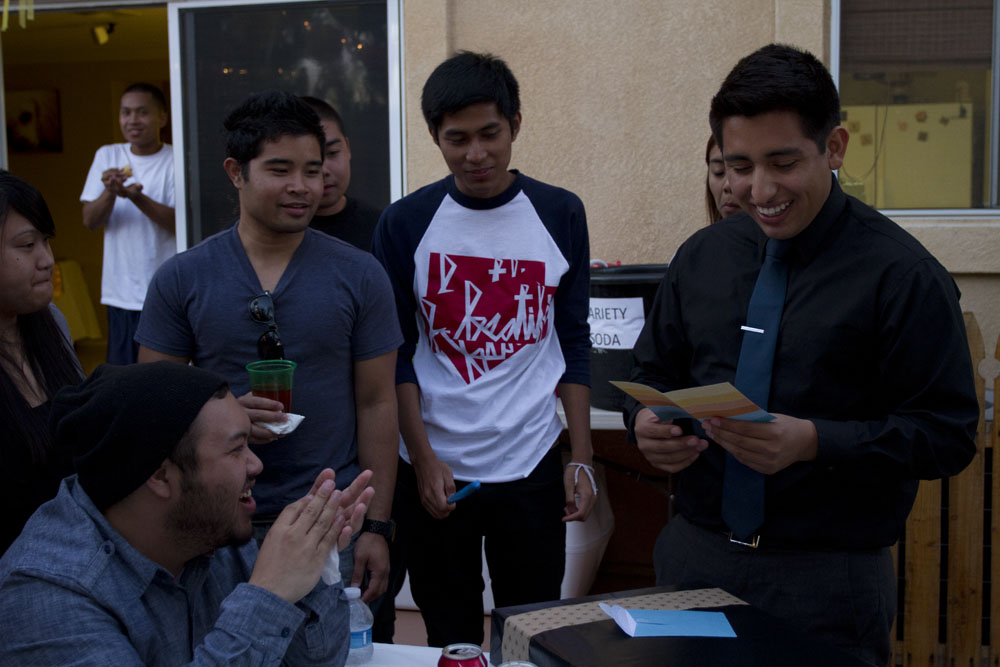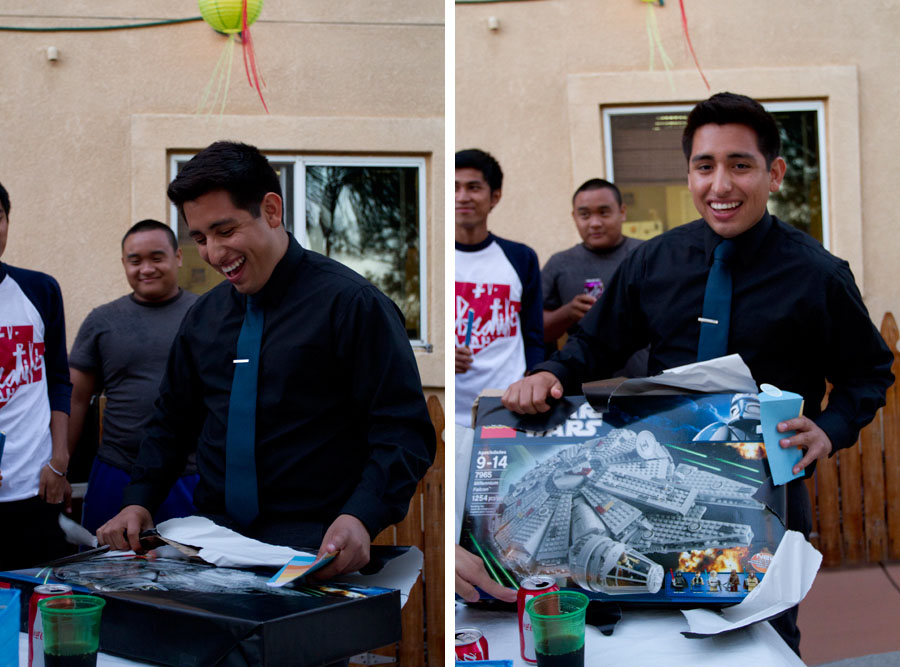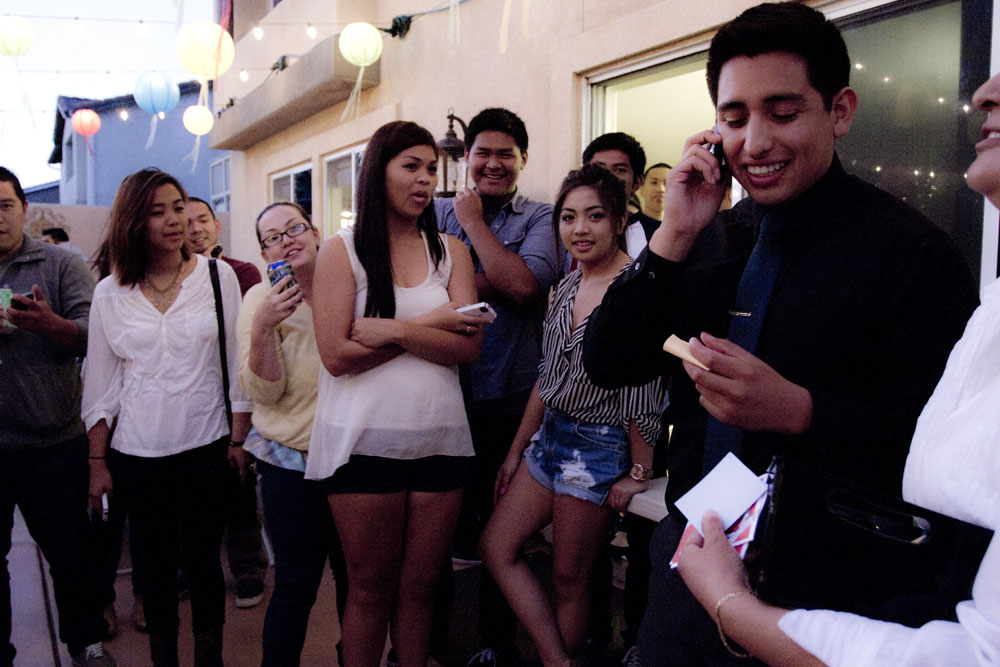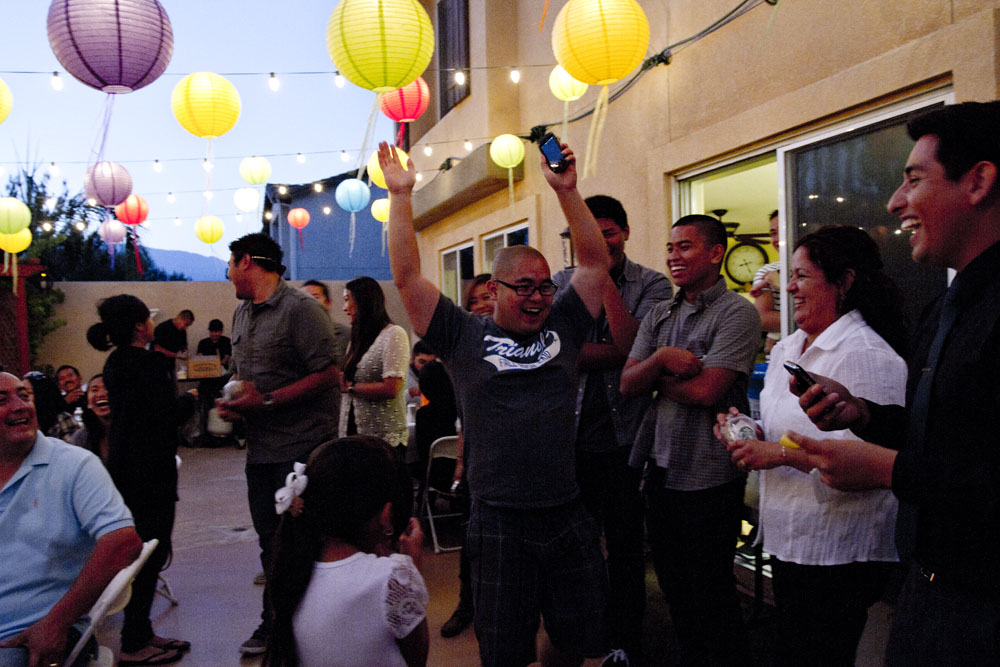 The day was filled with so many wonderful memories that will remain in our hearts for years to come. Congratulations Adrian! We look forward to see the next stage of your life unfold.
Coming soon is the final post to the "Star Grad" Celebration as I share highlights from the Star Wars Dessert Table.