"Star Grad" – Star Wars Dessert Table
---
And now we come to the end of our "Star Grad" Celebration (Part 1, Part 2) As promised, I have dedicated an entire post to highlight the centerpiece of the graduation party: the Star Wars Dessert Table. This has probably been the most entertaining dessert table that I've collaborated on with Abby of Piece of Cake, especially since she is a huge fan of the films. Another consultant is my hubby who forced me to watch the old films back-to-back to get a better sense of the characters and why it is such a classic. Every time an idea came to mind I had to run it by him and he would give a nod of approval or look of dislike. The most difficult part of designing the table was finding a nice balance between star wars and graduation elements. I think in the end, the combination was just right.
Highlights of the table include:
Star Wars Poster Backdrop, "All I need to know about life I learned from Star Wars"
"Star Grad" Cake with a large fondant grad cap.
Star War's Character Cookies & Gummies: Yoda, Darth Vader, Boba Fett, Stormtrooper
Grad Desserts: Diploma Cakes and Grad Cap Pops
Clever Food Names: Lightsaber Pretzels, Chewbacca Bars, Yoda Macarons, and Hans Solo Truffles.
Custom pennant cupcake toppers with images of popular Star Wars characters and the words, "Star Grad", "Class of 2012", and "May the Force be with you"
Custom Party Printables including: "Congratulations", Tie Fighter Banner made to look like a fleet of Tie Fighters flying across the table, and Star Grad Dessert Name Cards.
Star Wars Toys: Star Wars Action Figures supplied by the mother of the Grad, Darth Vader M&M dispenser taken from my hubby, and a Lego Tie Fighter built by my hubby and I.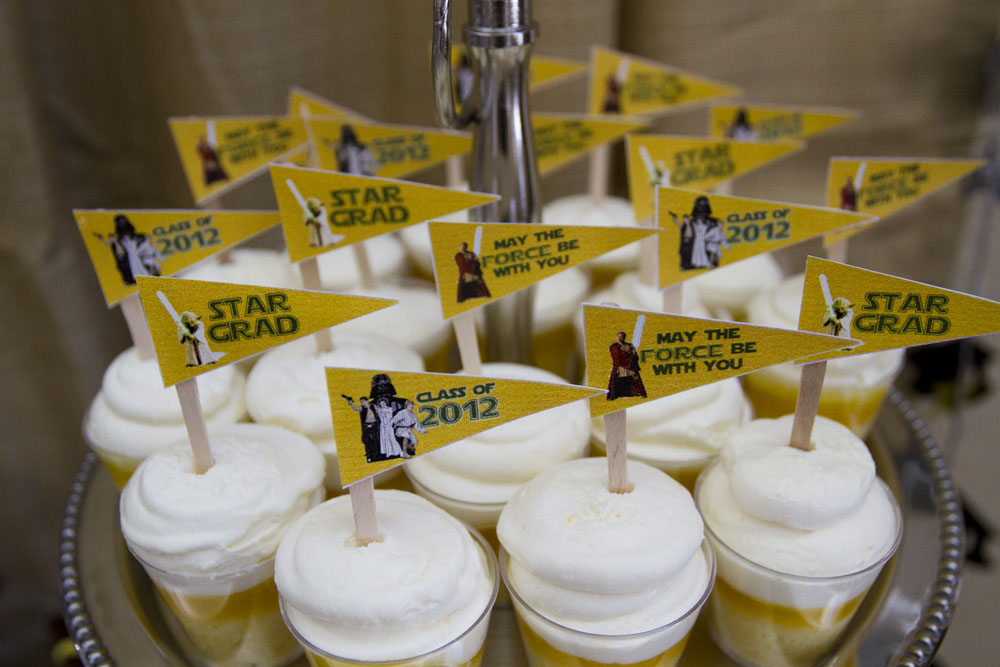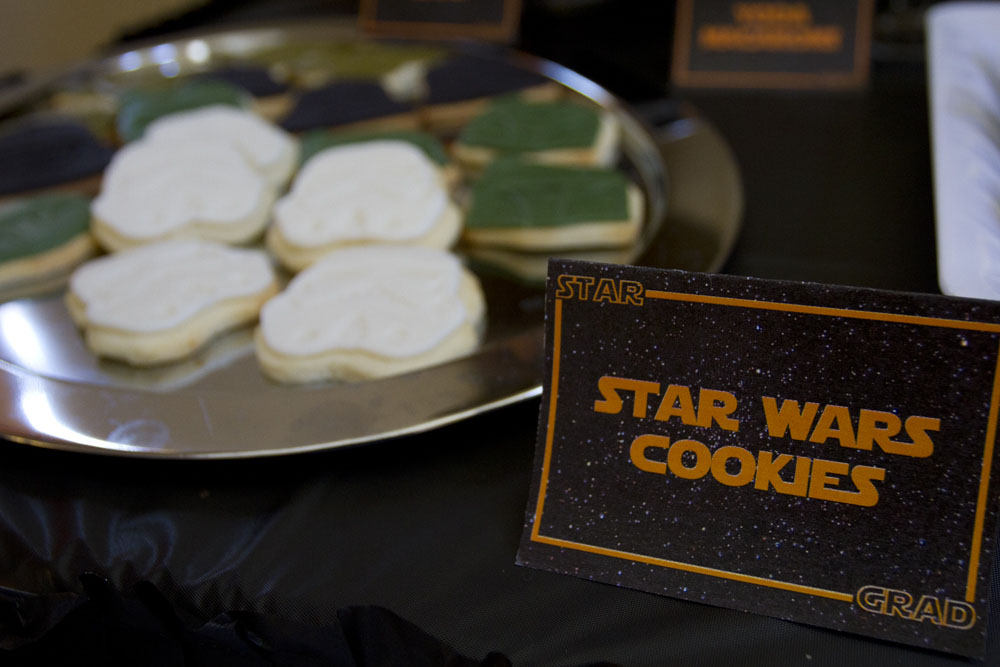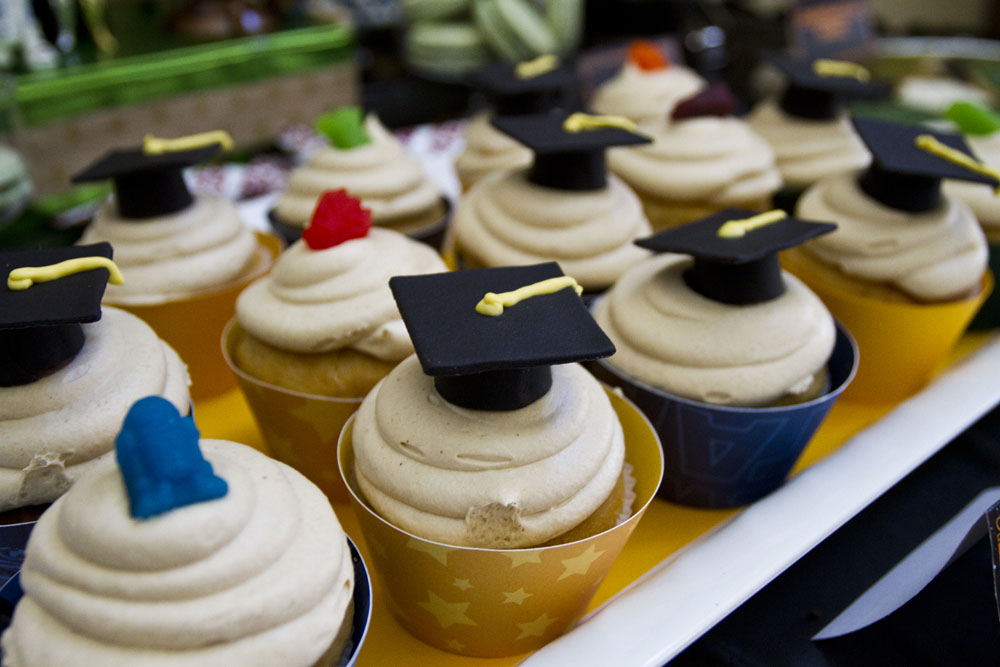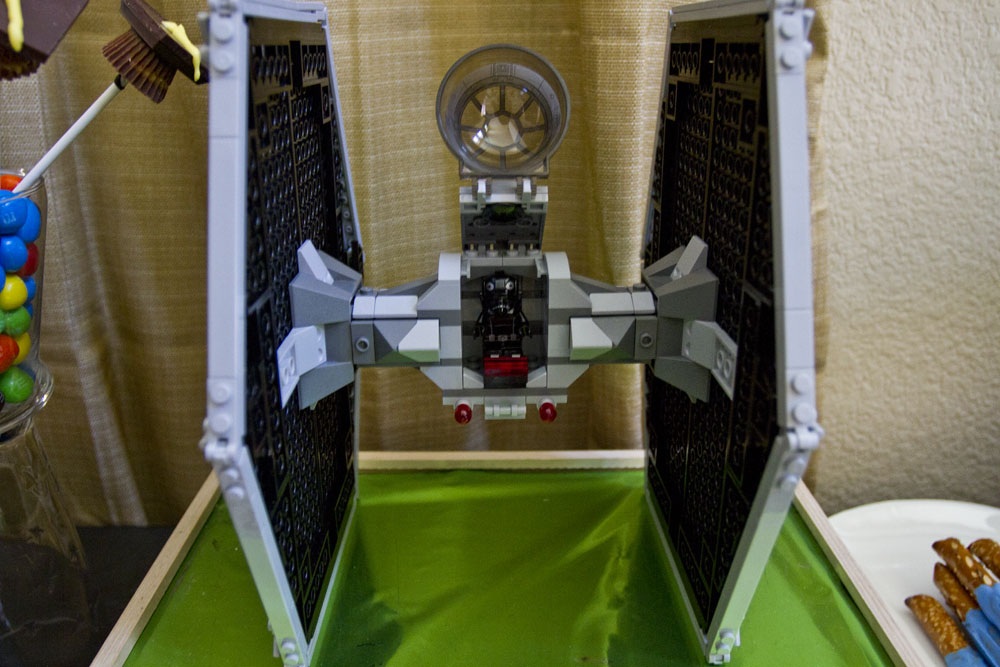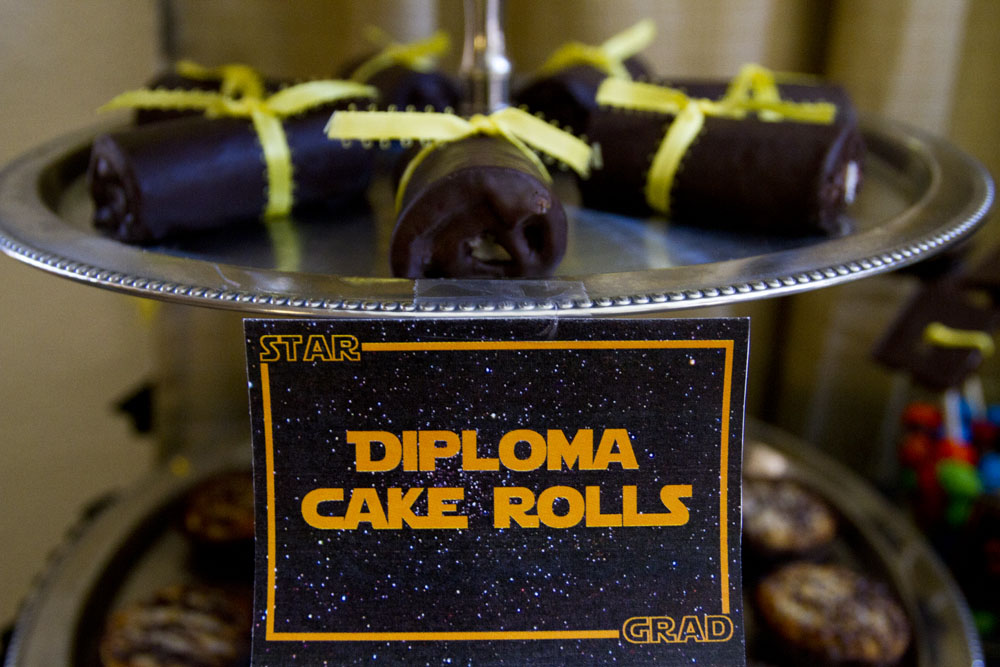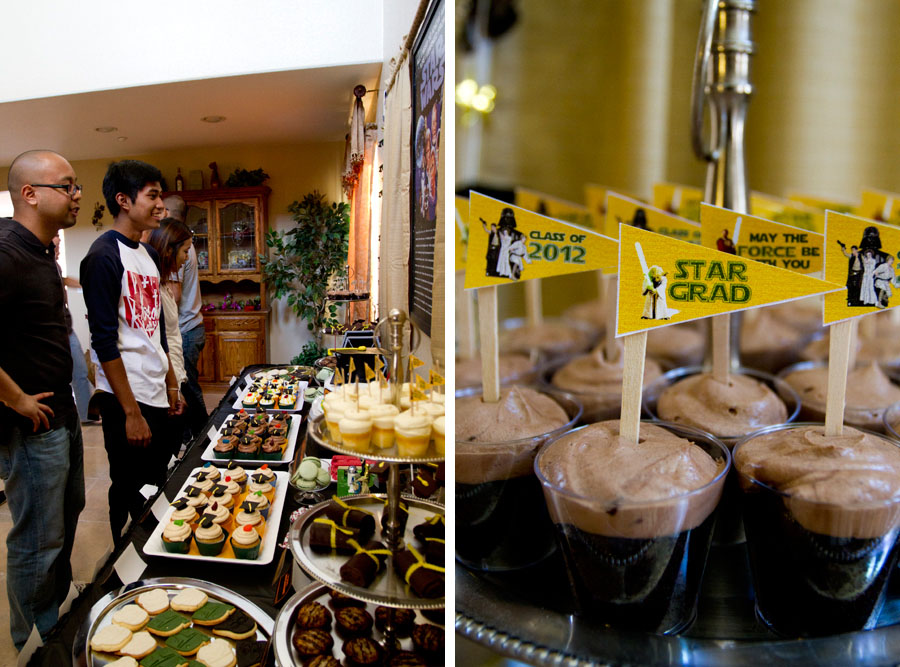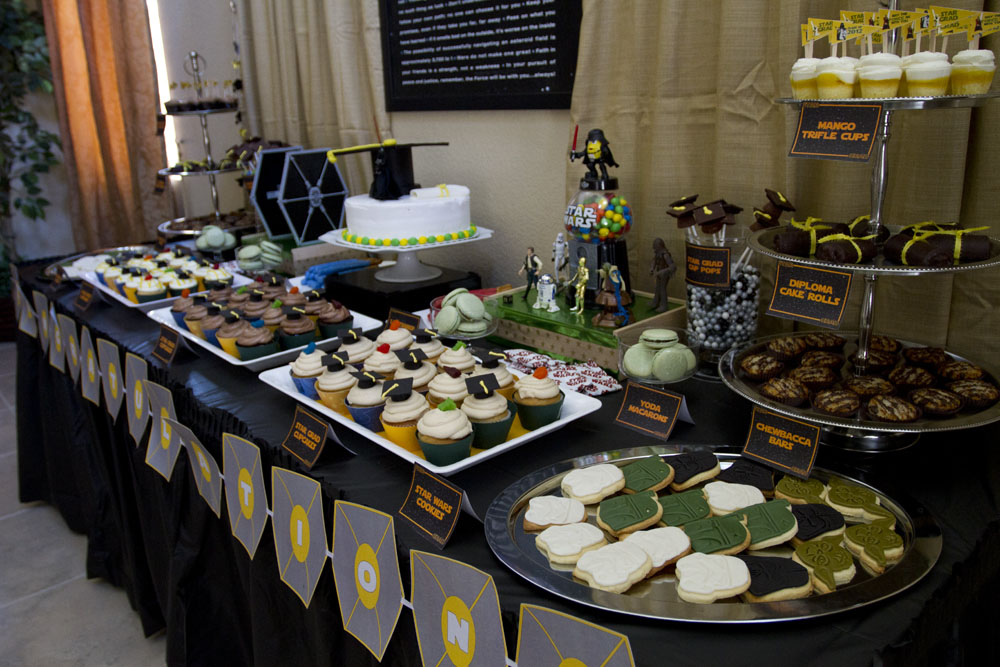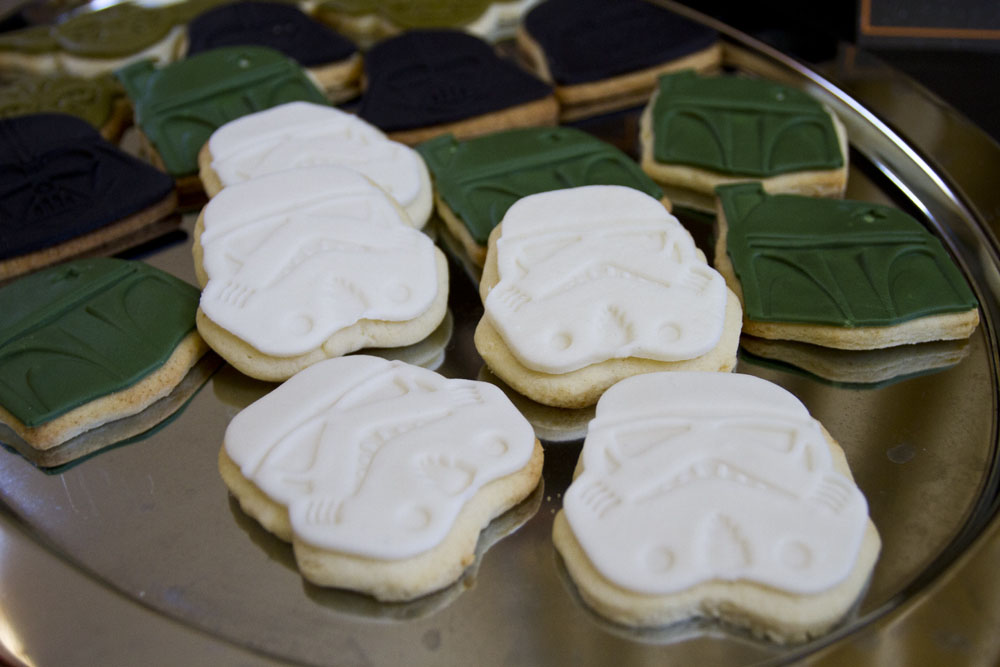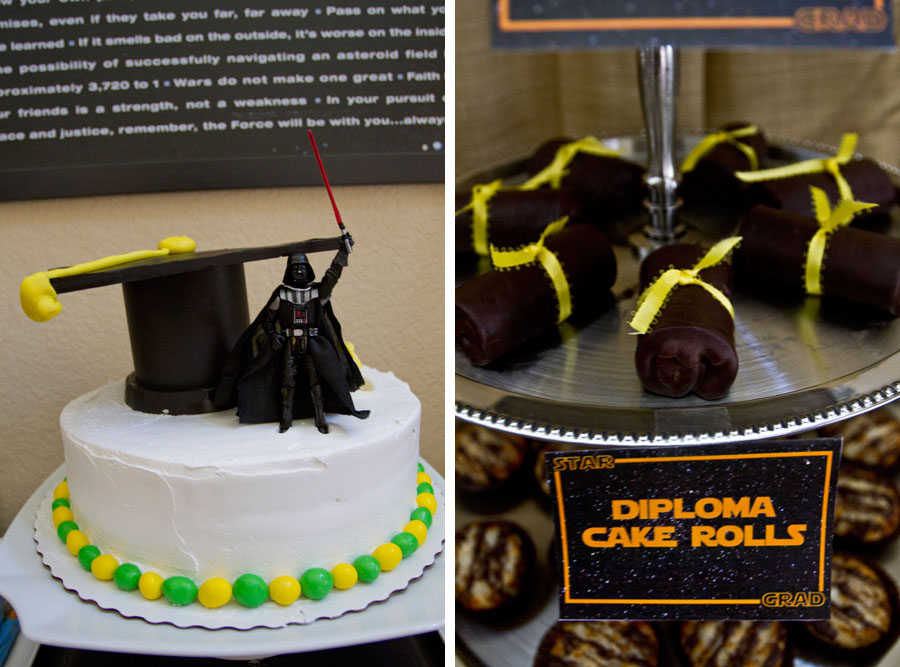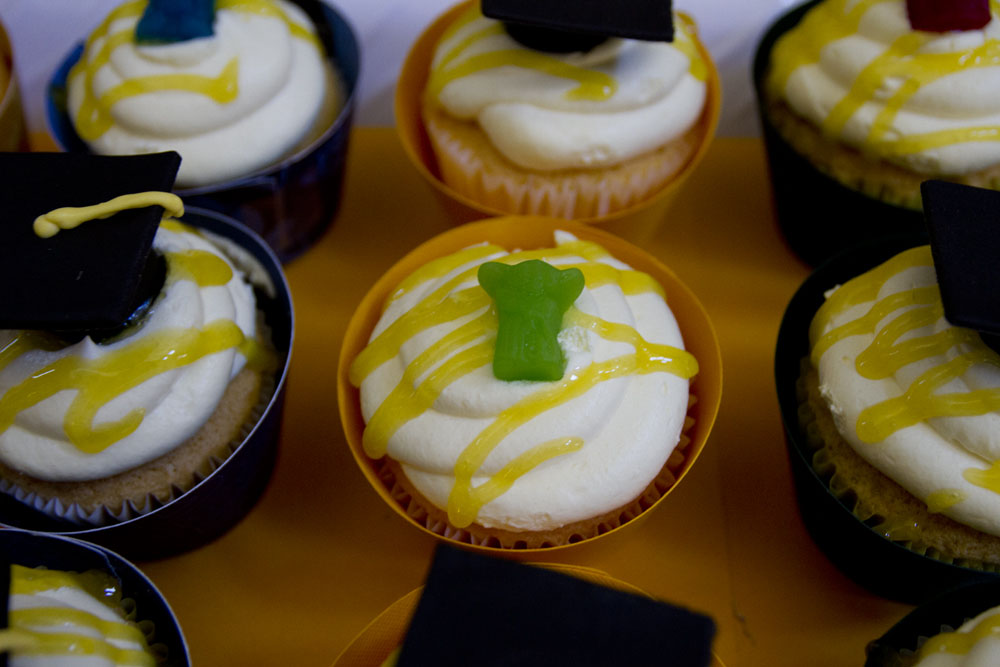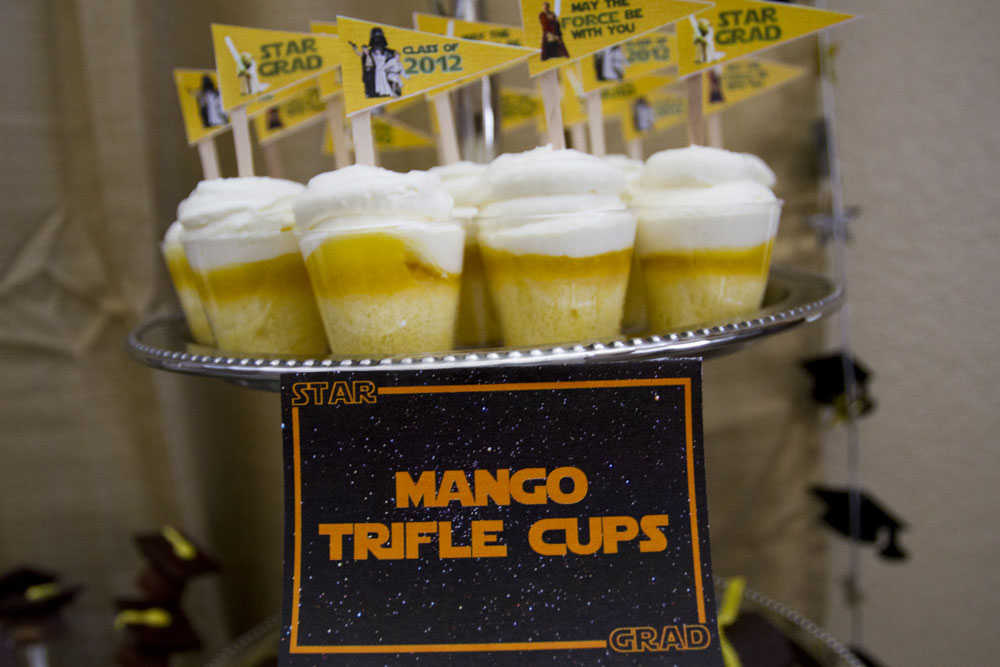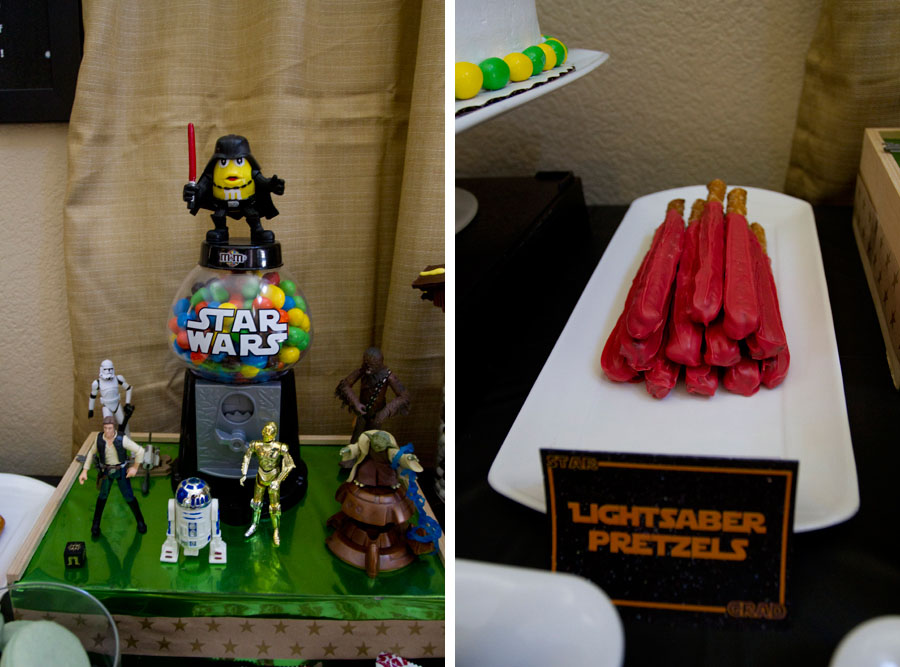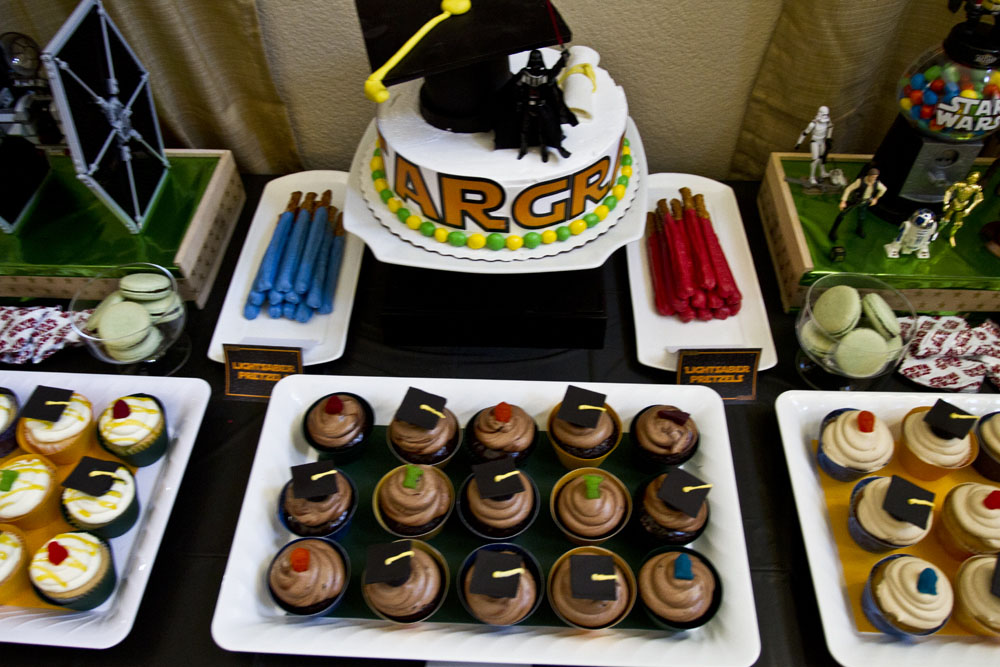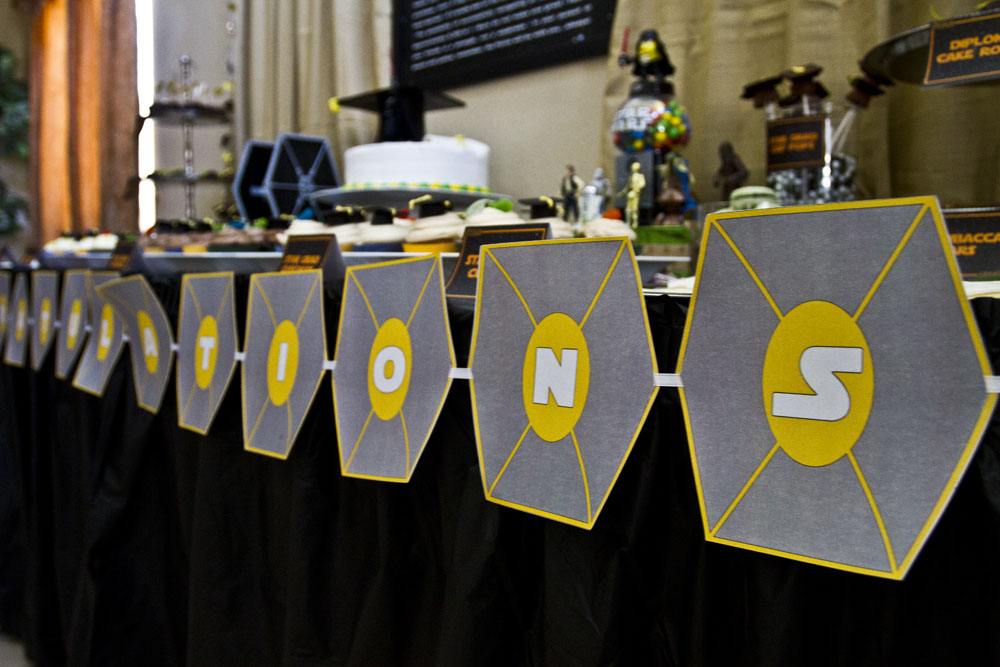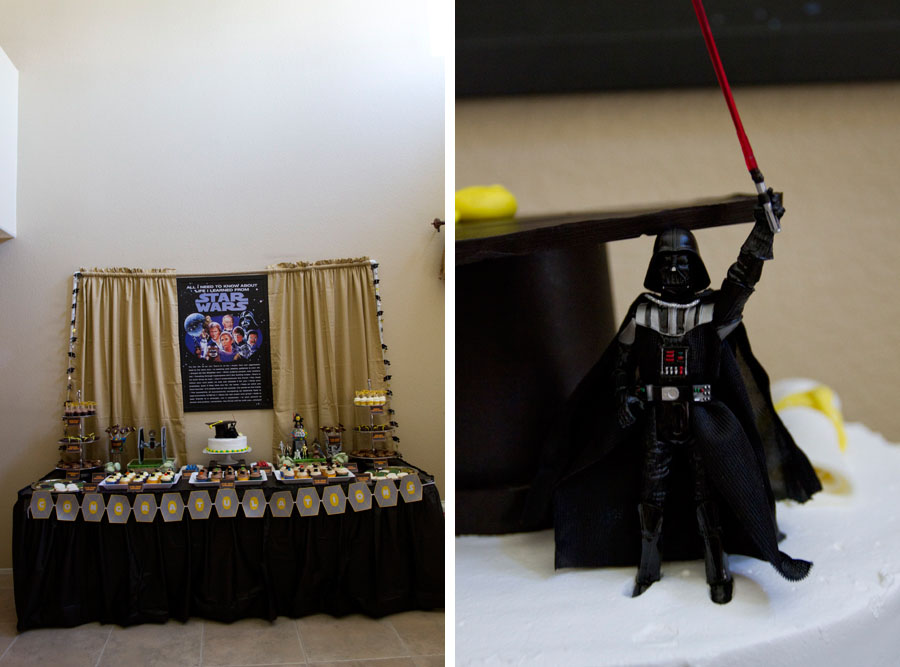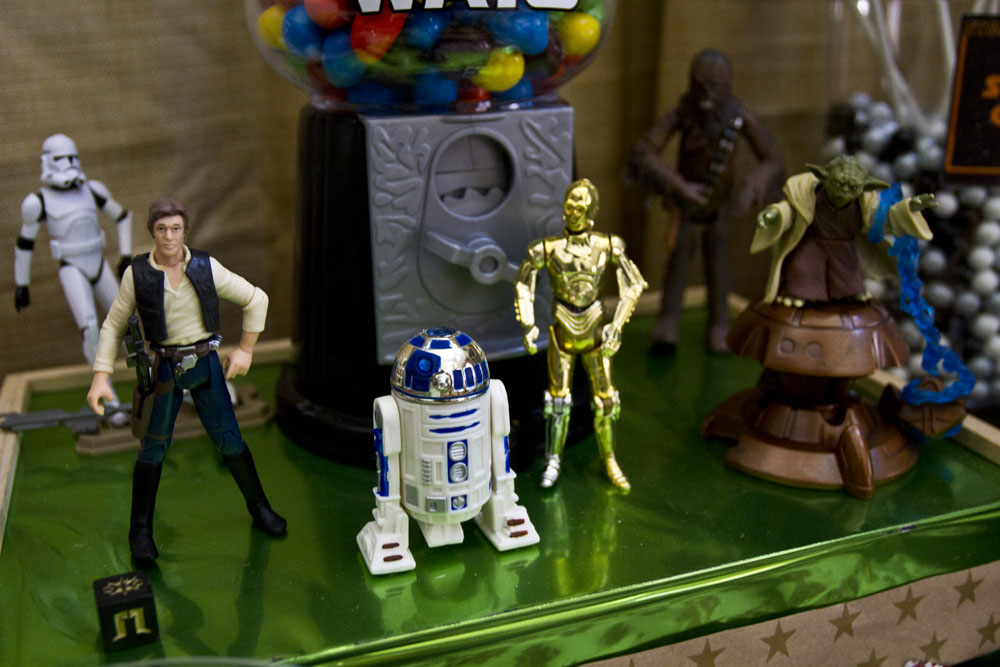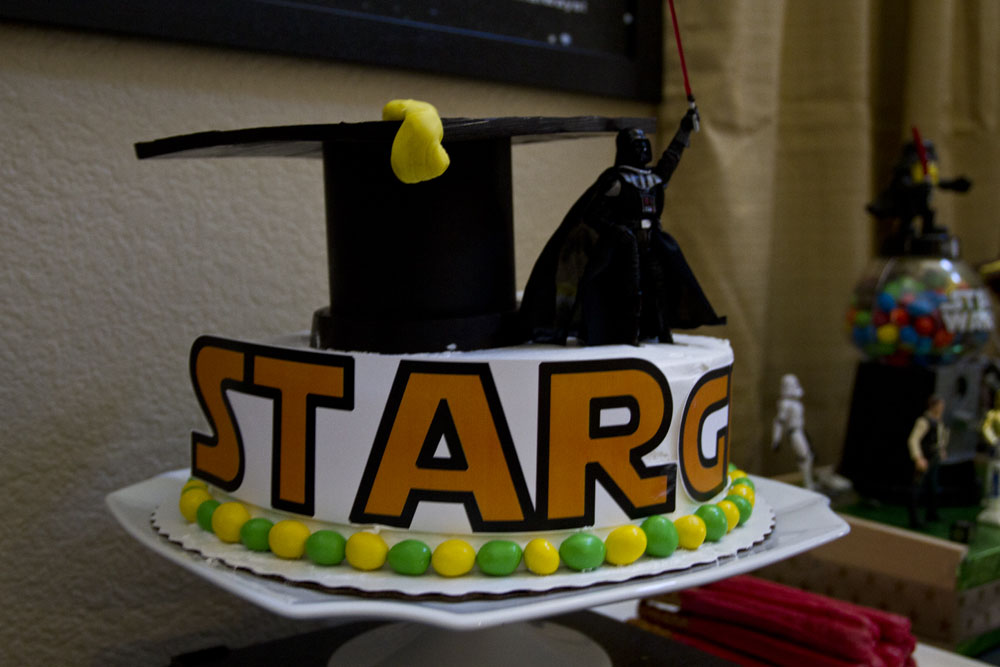 To end this extremely fun post, I will leave you with these famous words, "In your pursuit of peace and justice, remember, the Force will be with you…always!"
Congrats class of 2012!

June 19, 2012
chewbacca bars, chocolate coconut cookies, diploma cake rolls, grad cap fondant toppers, graduation cap pops, graduation dessert table, lego tie fighter, light saber pretzels, mango cupcake, mango mousse trifle, nutella cupcake, oreo trifle, peanut butter cupcake, star grad cake, star wars action figures, star wars cookies, star wars cupcakes, star wars dessert table, star wars graduation dessert table, star wars gummies, star wars m&m dispenser, star wars party printables, yoda macarons