Yo Gabba Gabba Dessert Table
---
To celebrate the 6th birthday of Abby's (Piece of Cake) youngest daughter, she decided to have a Yo-Gabba-Gabba themed party because of Kristine's love of the show. Apparently, there's something about this show that has all the kids addicted to it. Maybe it's all the crazy dancing clips or the catchy songs but it's pretty entertaining to watch.  I admit, I have only seen one episode of the show myself.  If you're going to watch one YGG show, you have to watch the one with Jack Black. I was in tears because I was laughing so hard! Thank you to my sister-in-law who insisted I watch that episode. I'm laughing out loud just thinking about it.
I absolutely love how vibrant the colors are in this dessert table. The birthday girl has no single favorite character so we decided to just showcase all of them. The centerpiece was our boombox / cake stand. (simple diy post to come!) The two-tiered cake was made by Abby. If you think the outside is awesome, wait until you see the inside of the cake. She created a six layer rainbow cake and the cake was as yummy as it looked. The other obvious highlight of this table were the five smash cakes of the shows main characters. Yes, you read correctly, there were five! The kids and adults were definitely amazed by the details of the mini fondant cakes. The rest of the dessert table consisted of character colored m&ms, boombox wrapped candy bars, YGG character cookies, macarons, and custom wrapped juice bottles.  The guest tables were topped with YGG character candy pops. All these sugary goodies kept the kids energized to go crazy and dance in their YGG jumper. I was definitely jealous that the adults couldn't go inside and enjoy the jumper as well. In case they didn't have enough desserts, the kiddos were given little treat bags to take desserts home.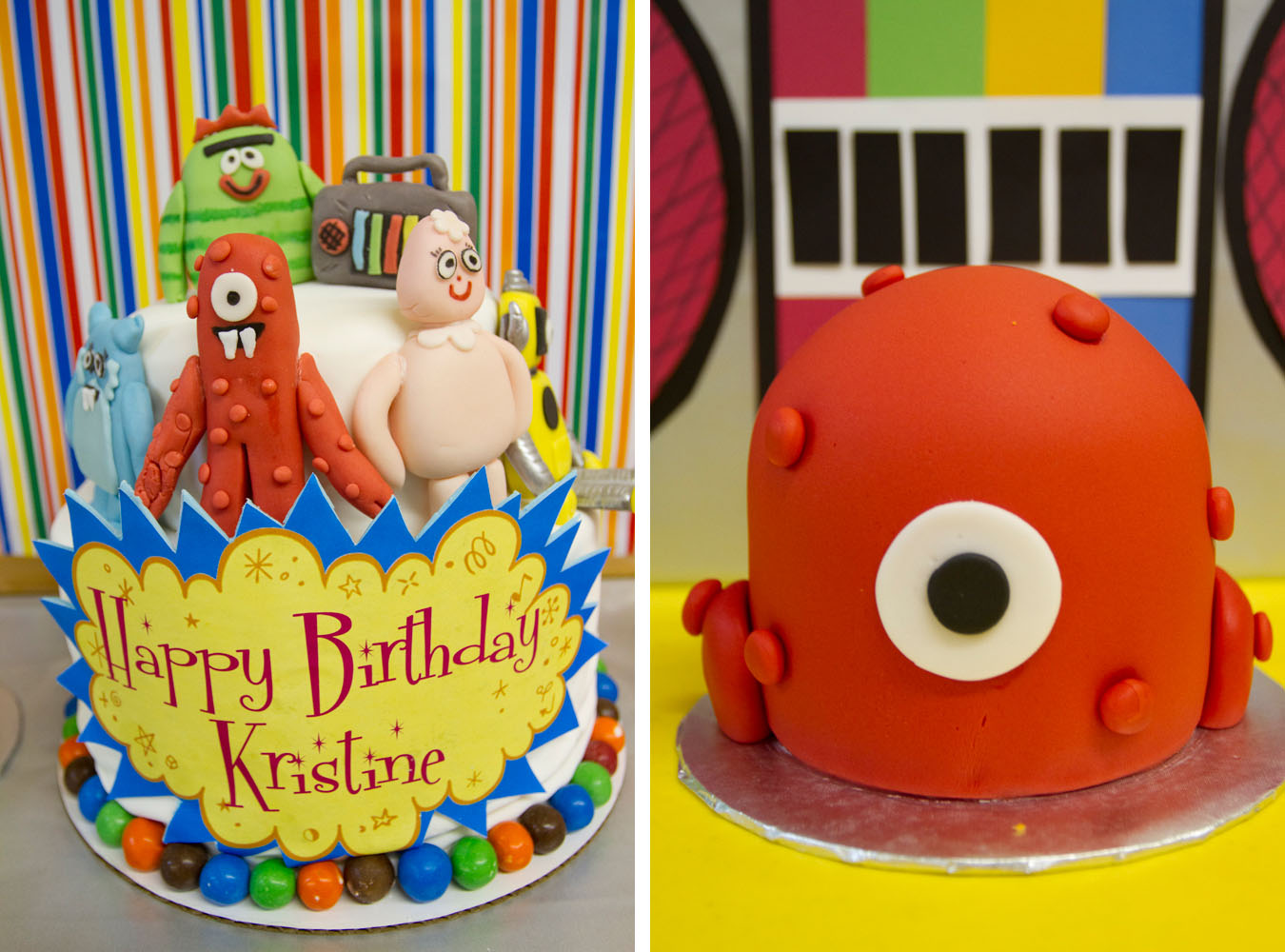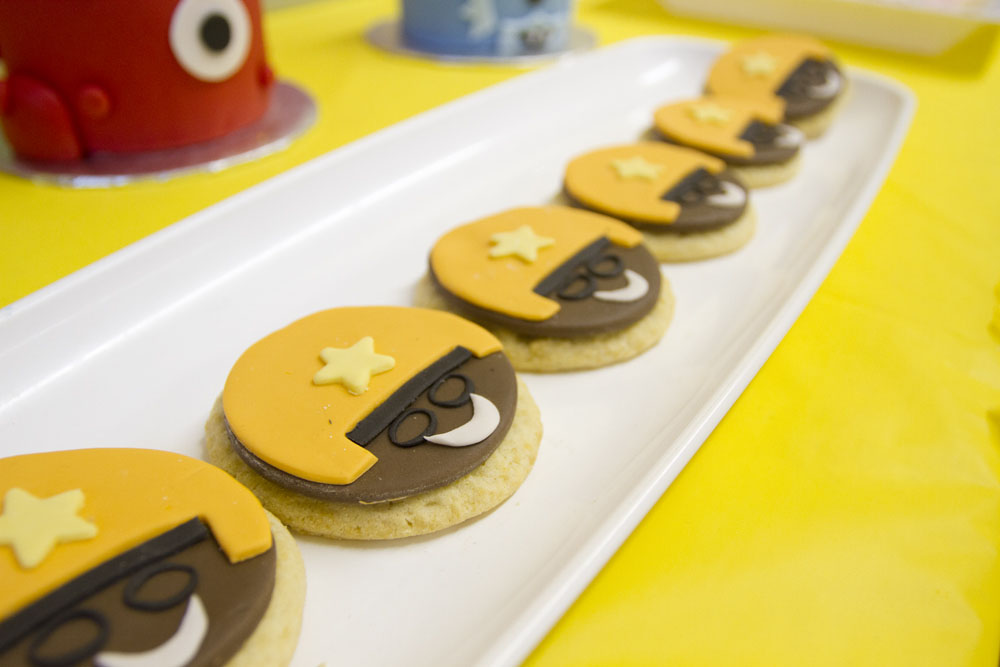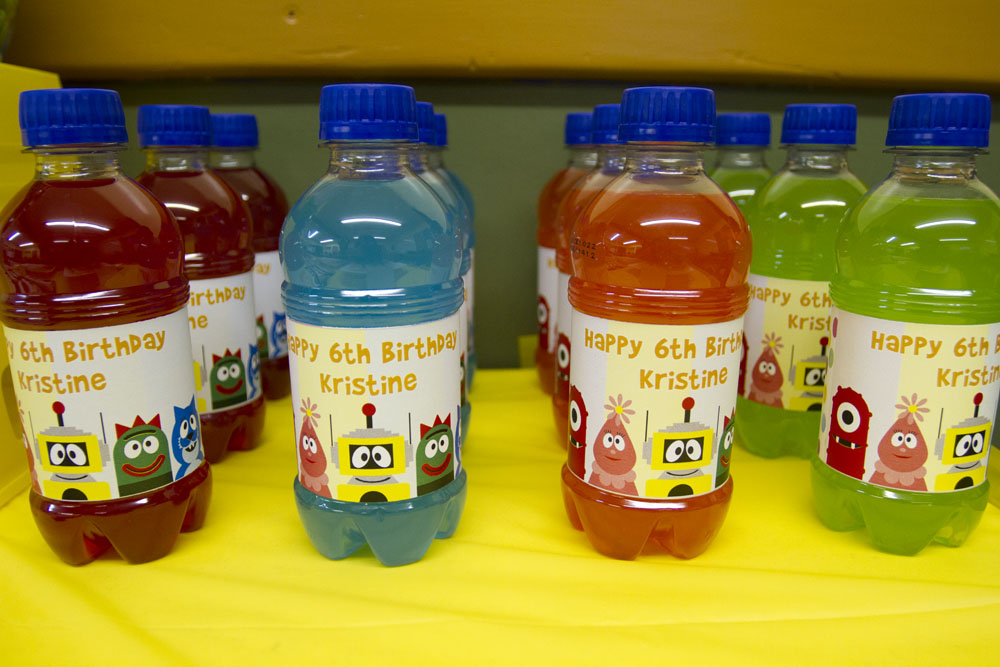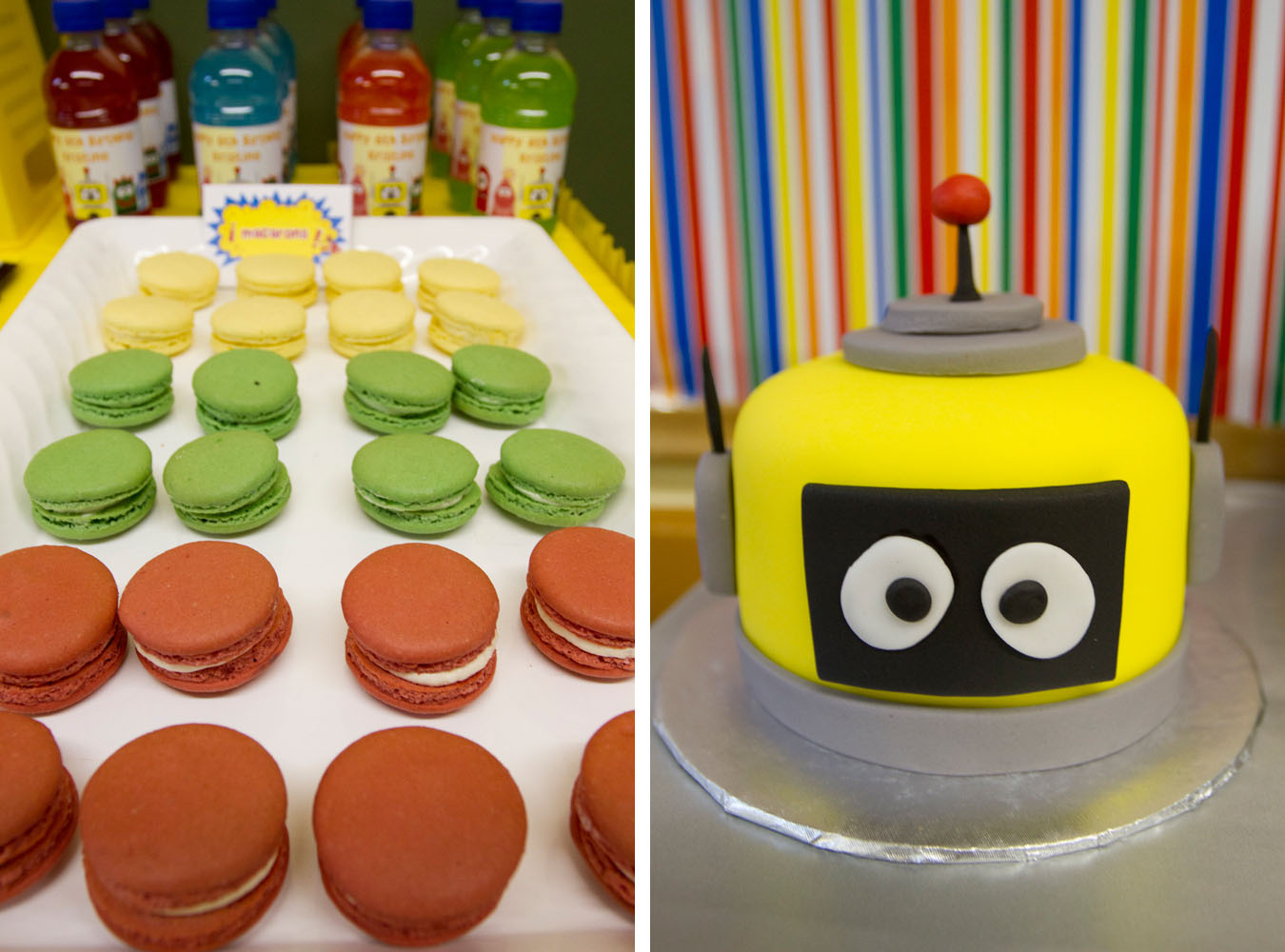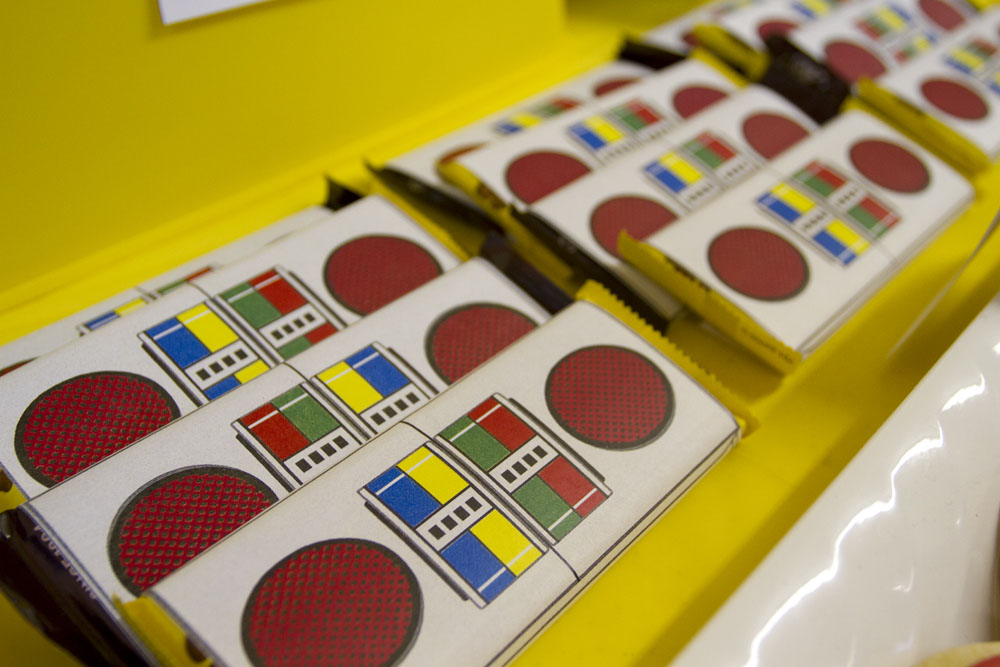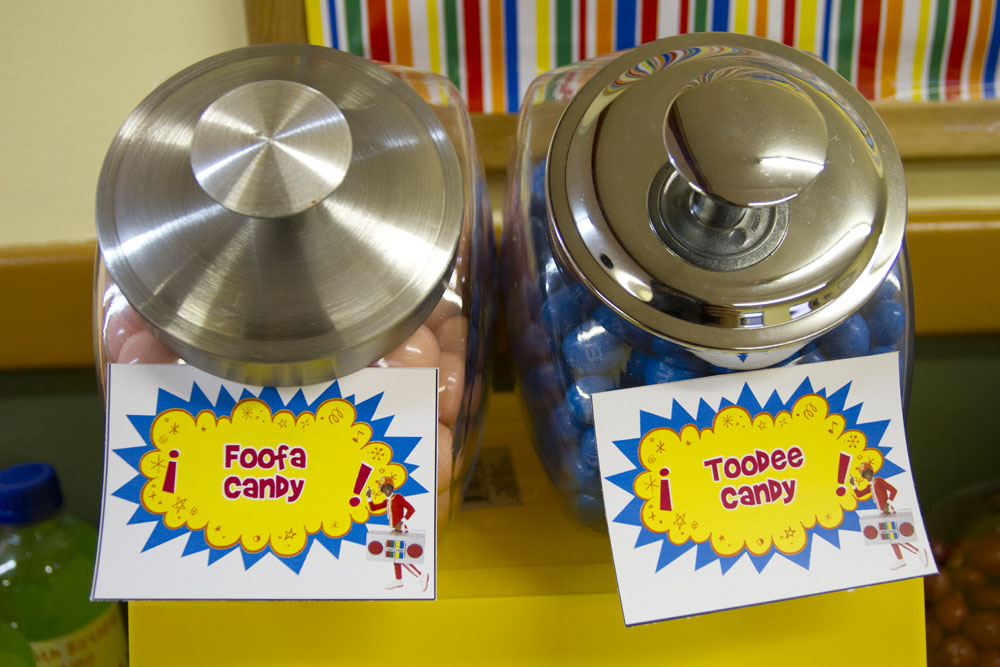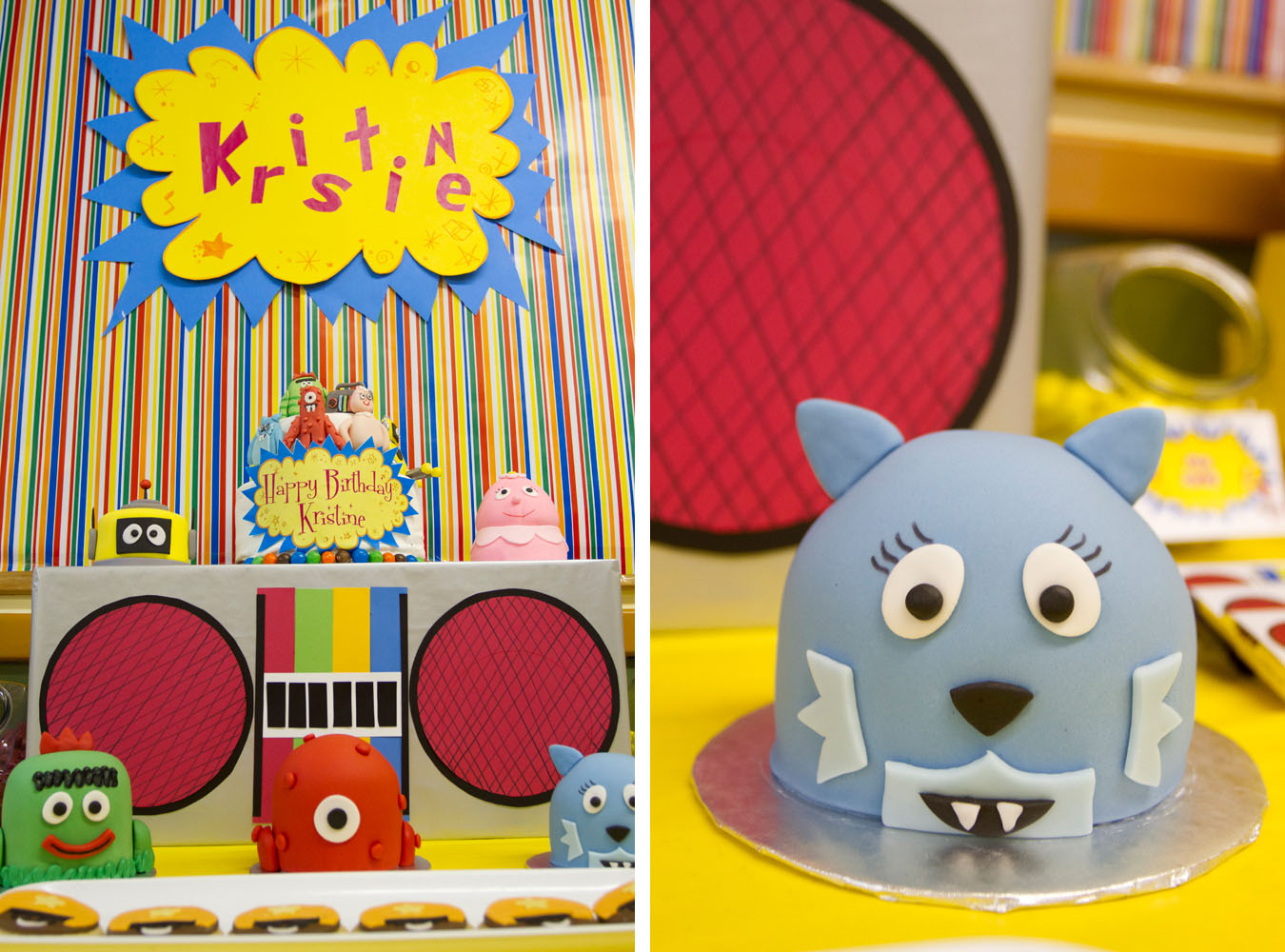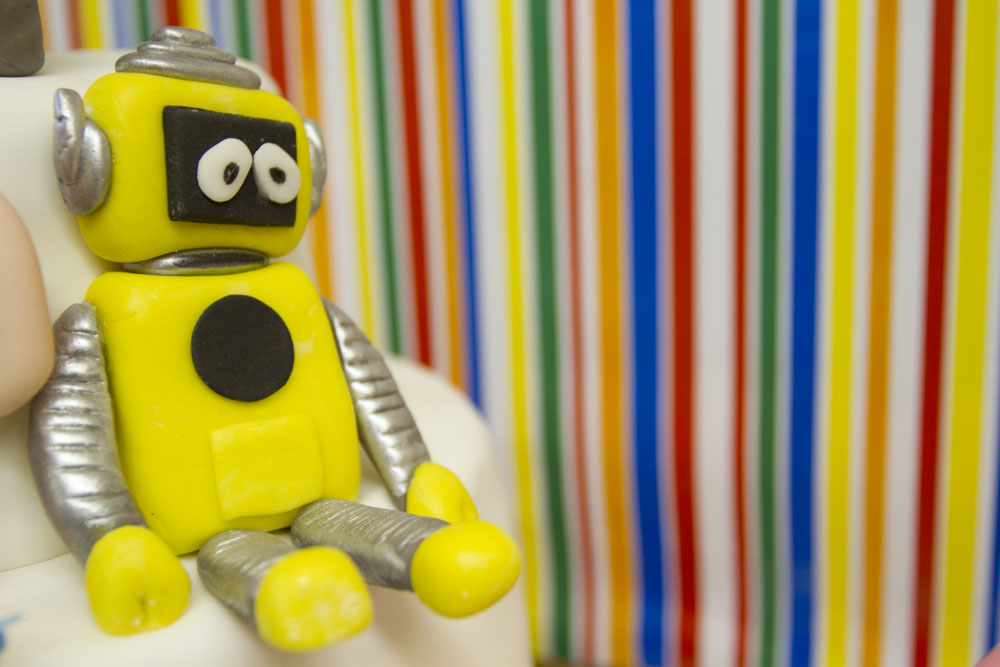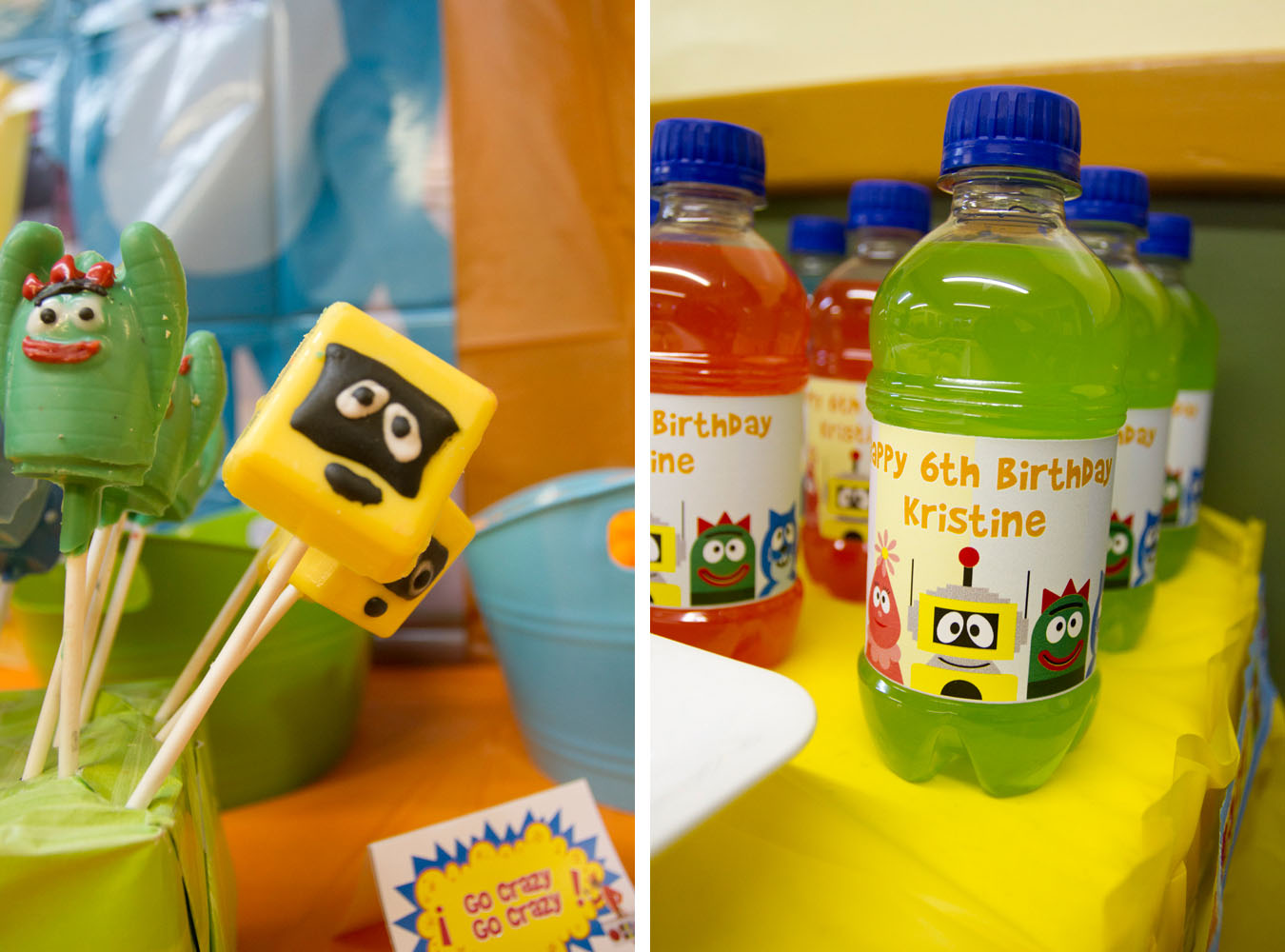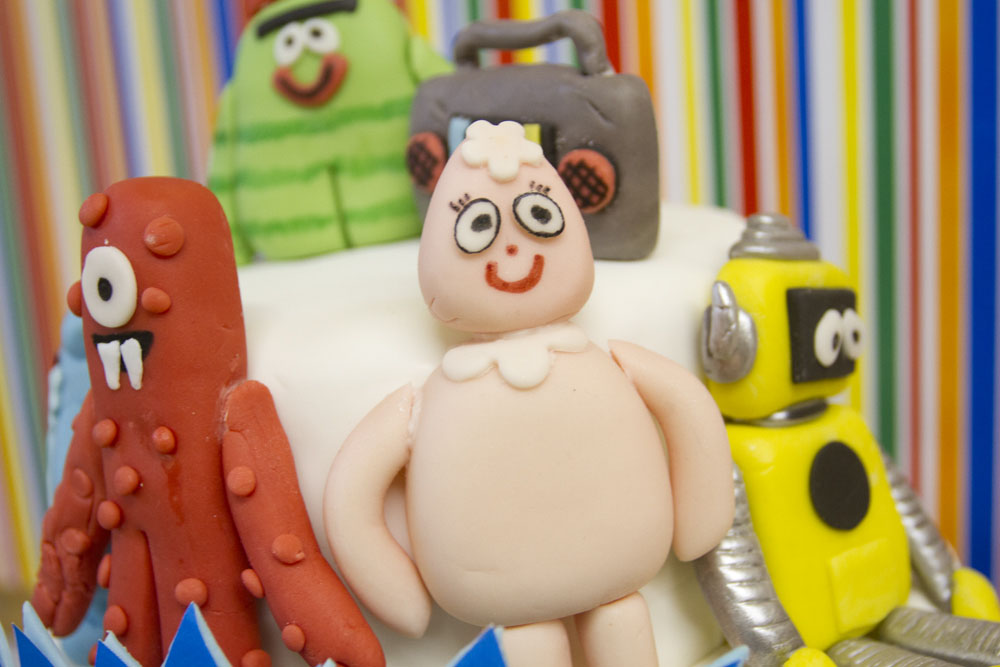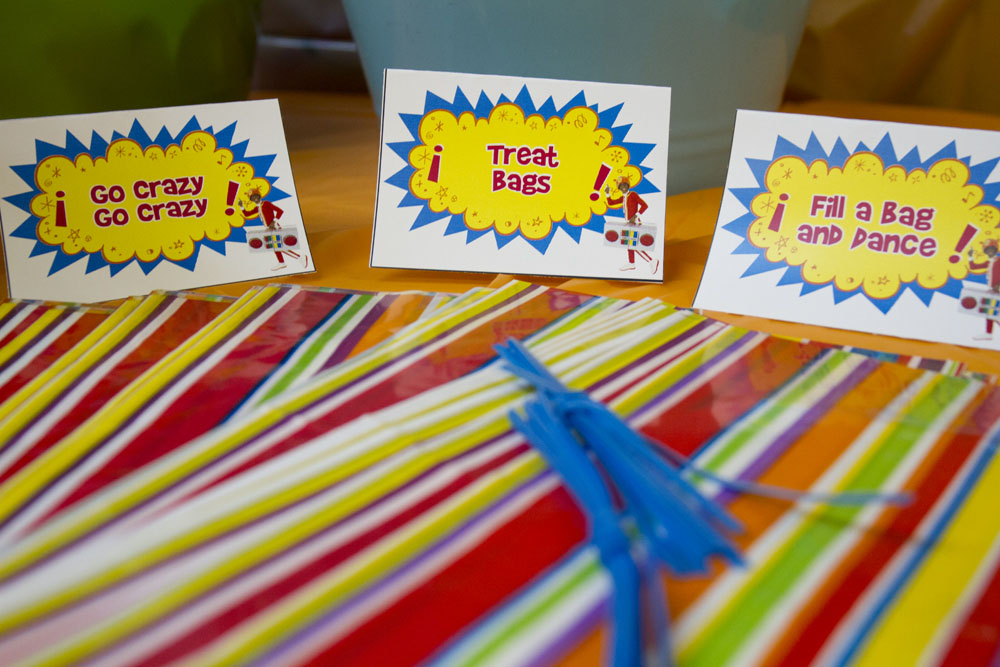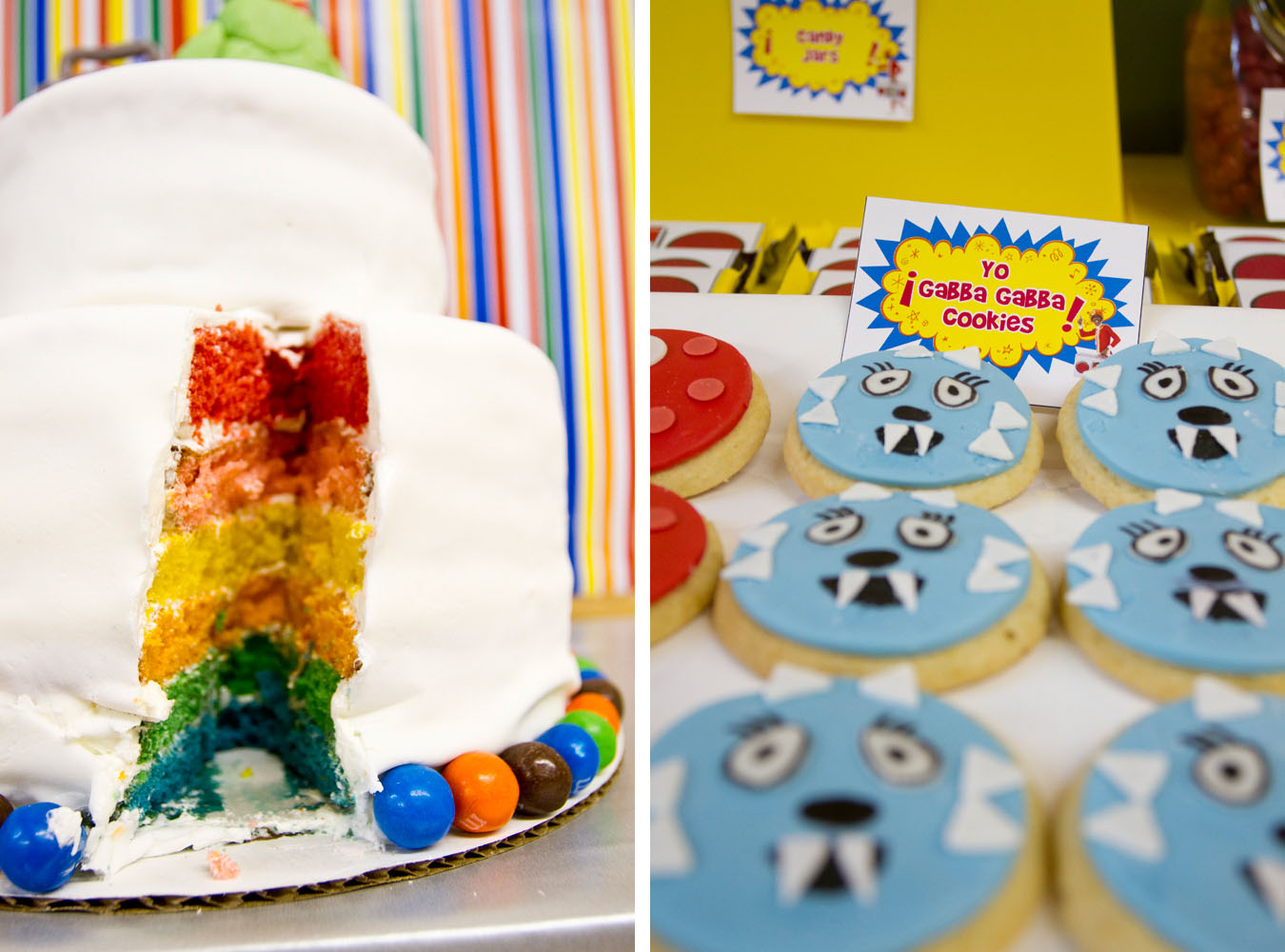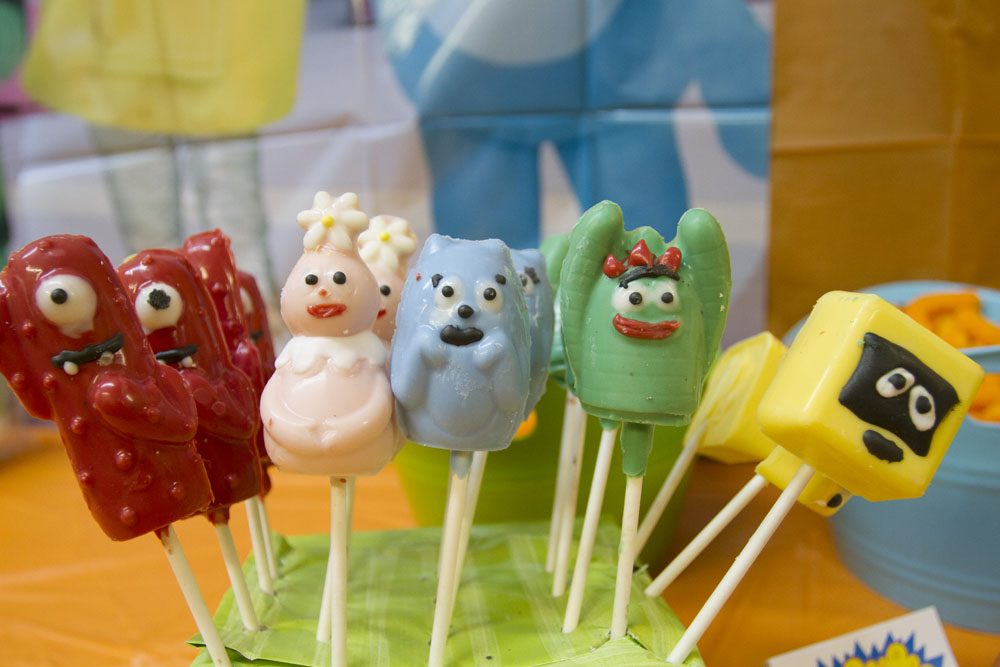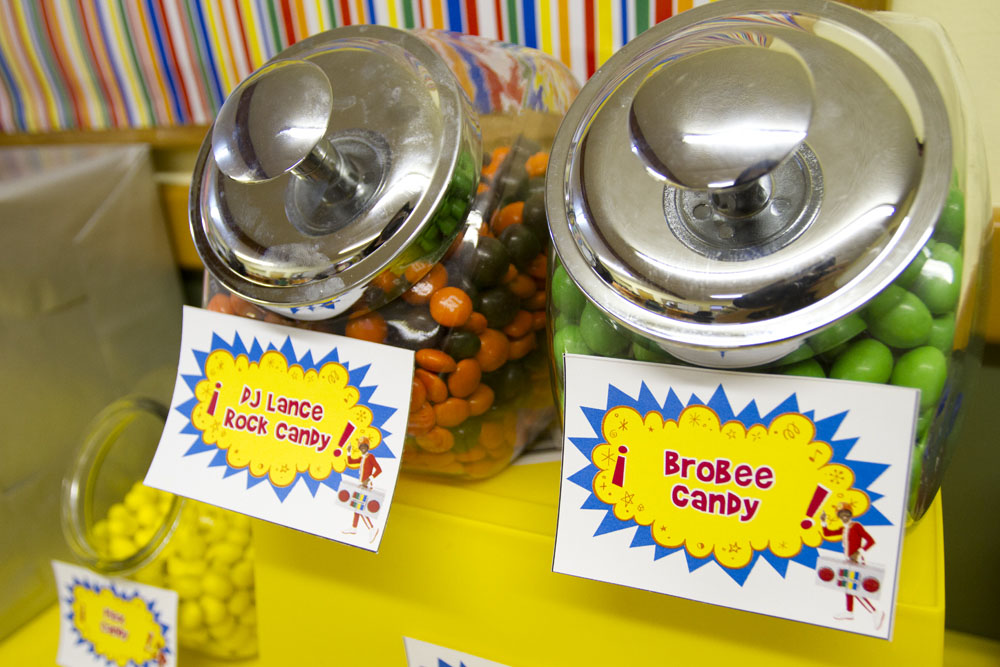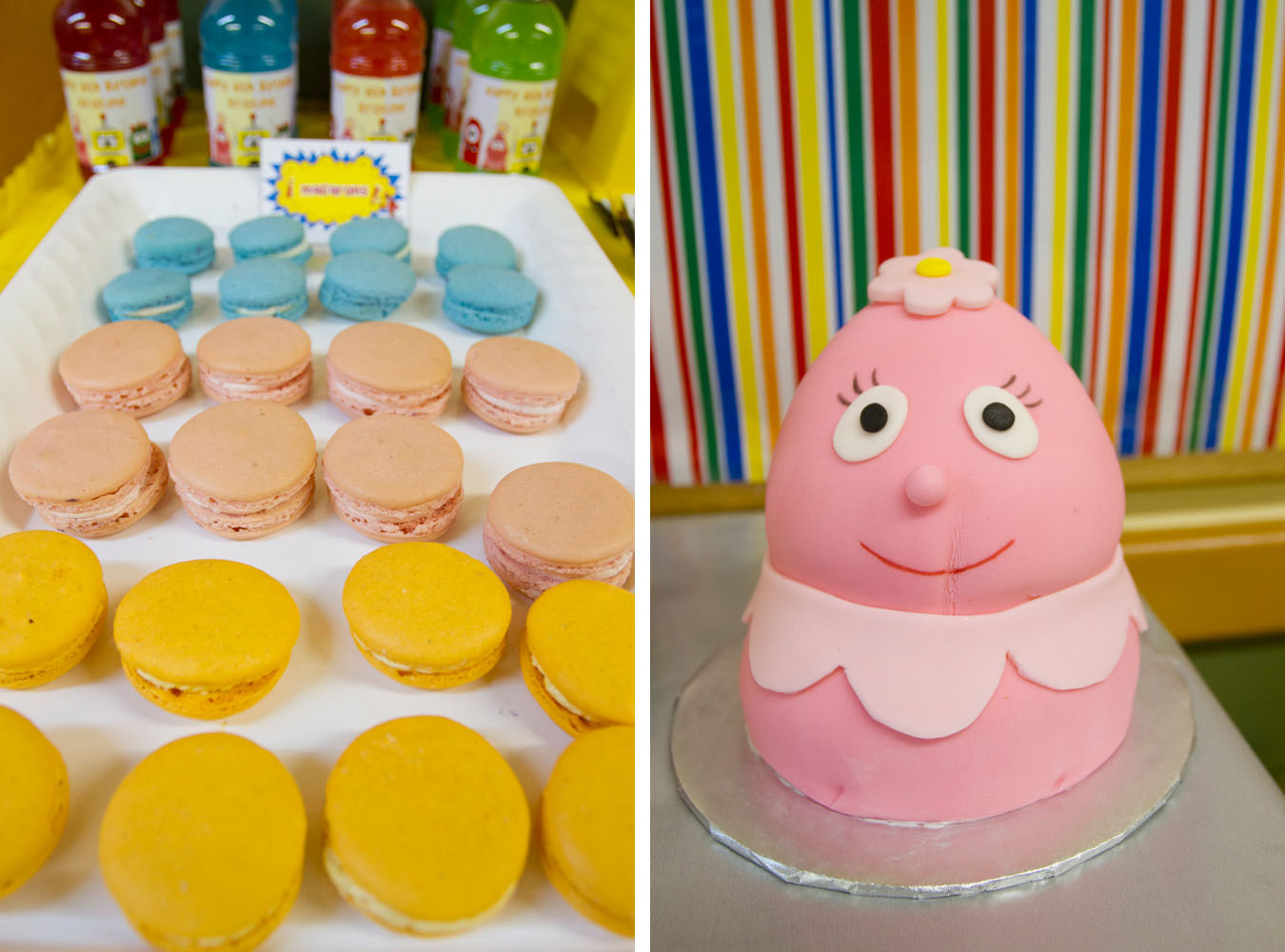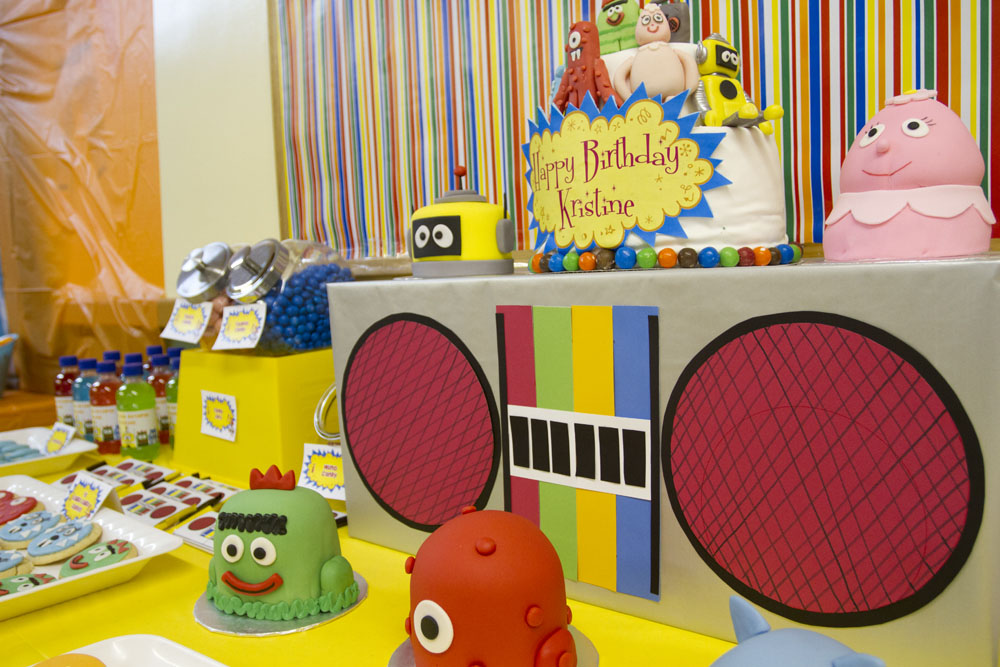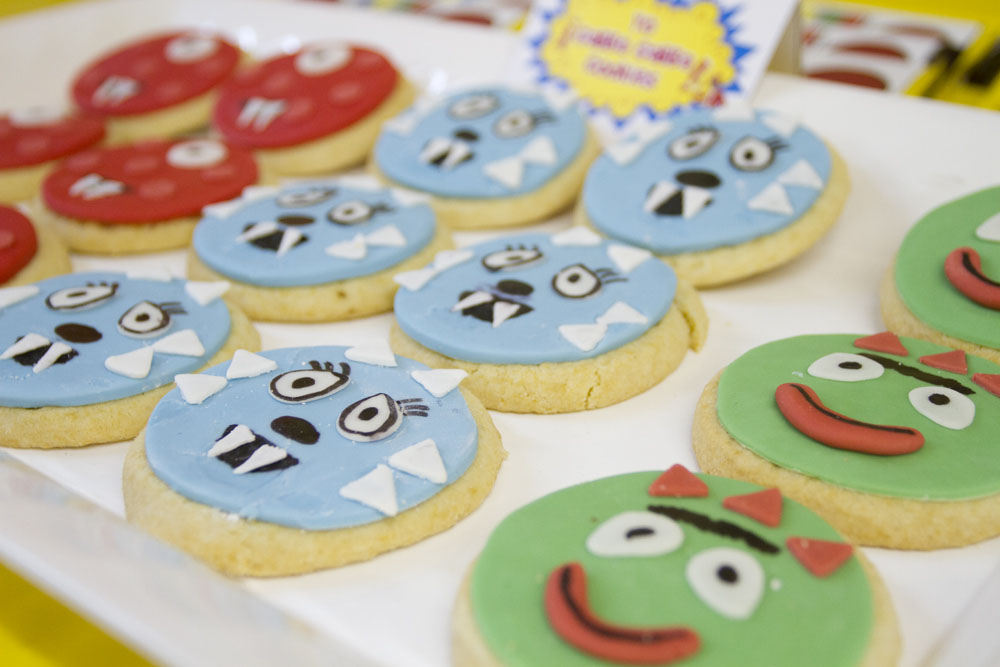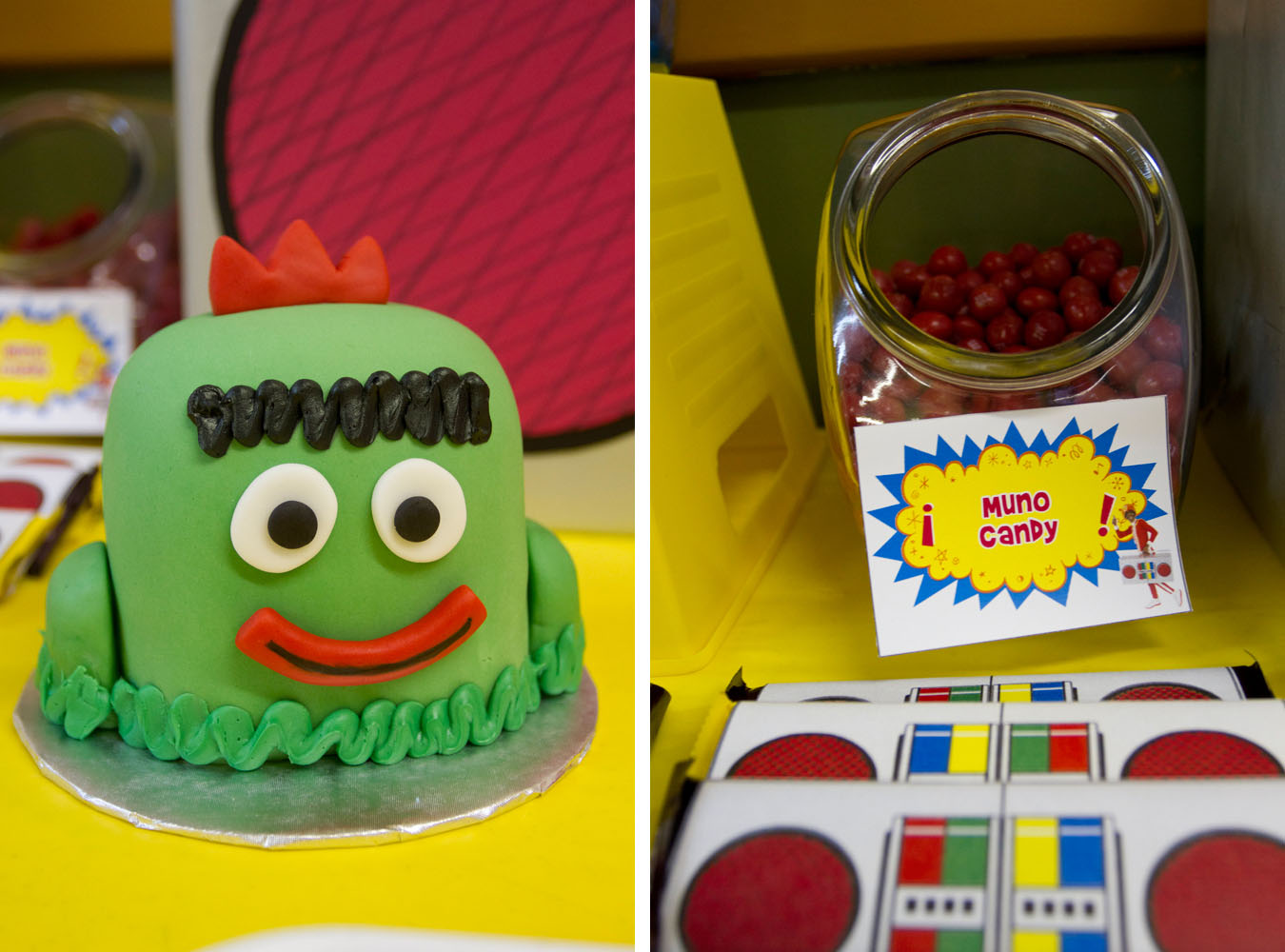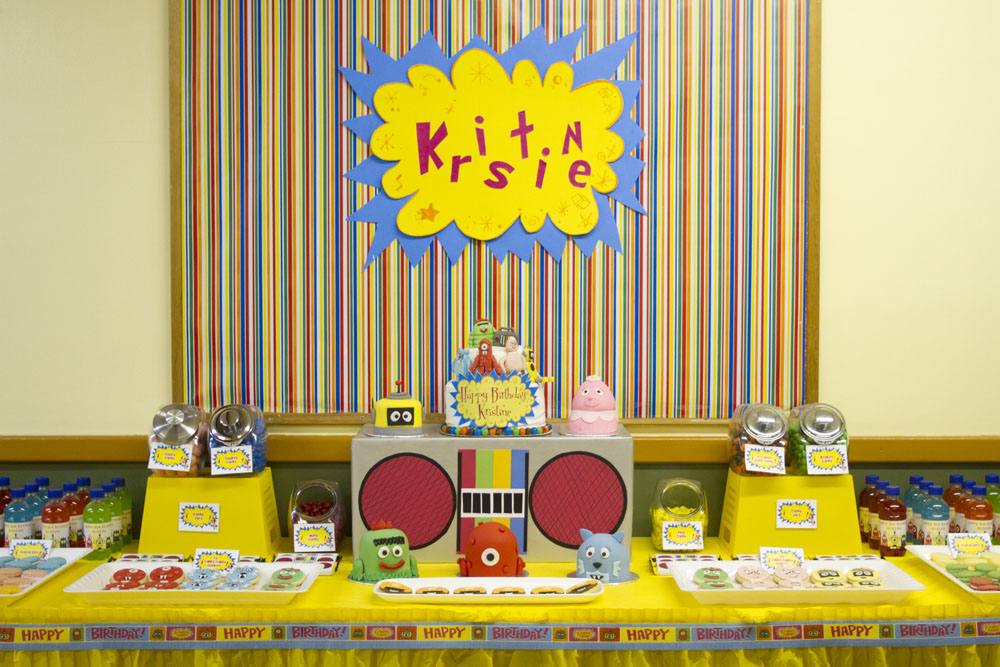 As always Abby's work was incredible. Only the best for her baby girl. Happy Birthday Kristine!
July 8, 2012
boombox candy bar wrappers, brobee cake, candy jars, diy boombox cake stand, dj lance rock cookies, foofa cake, macarons, muno cake, plexo cake, toodee cake, yo gabba gabba cake, yo gabba gabba candy wrappers, yo gabba gabba cookies, yo gabba gabba dessert table, yo gabba gabba drink wraps, yo gabba gabba smash cake