1950s Housewife Bridal Shower
---
"Dust of your pearls and iron out your apron." Inspired by the 1950s housewife, this bridal shower was filled with all things necessary to help the Bride-to-be become the "Perfect Housewife"!
My dear friend and future Bride graciously allowed me to share her fabulous shower organized by her wonderful and talented bridesmaids.  Guests were encouraged to join in the fun by dressing up in 50s styled dresses, with pearls of course, and adorable vintage floral aprons. They were greeted with a delectable sampling of appetizers and freshly squeezed lemonade served in mason jars. Our first Bridal Shower Game was Love Bingo, a fun twist on the traditional bingo game created to see how well guests know the bride and groom. The second and even more hilarious game was Muffin & Mitts. Guests were divided into teams of three to see who could put on a pair of pantyhose while wearing oven mitts the fastest. Winners were awarded baking supplies and brownie mixes, a must-have for every woman's kitchen. The highlight of the program was a private cooking lesson led by Chef Mirasol, aka the honoree's cousin. Guests were taught how to dredge chicken, cook with wine, and get rid of nasty garlic and fish smells from their hands. The best part was sampling the Chicken Marsala at the end of the lesson. To end the night, guests shared marital advice and cooking recipes to complete the Bride-to-be's transformation into the Perfect Housewife.

Party Highlights:
A private Cooking Lesson for all guests. On the menu: Chicken Marsala. (Recipe's were distributed to the guests to try at home)
Cooking themed Party Prizes & Favors: Baking Supplies, Brownie Mixes and Hazelnut Rice Pilaf Recipe & Ingredients to make at home.
Fun & Entertaining Bridal Shower Games: Love Bingo and Muffin & Mitts.
Recipe & Advice Cards for the Bride-to-be.
Custom made No Sew Floral Aprons for the Bridal Party. Yes! you read that correctly, no sew! (diy post to come)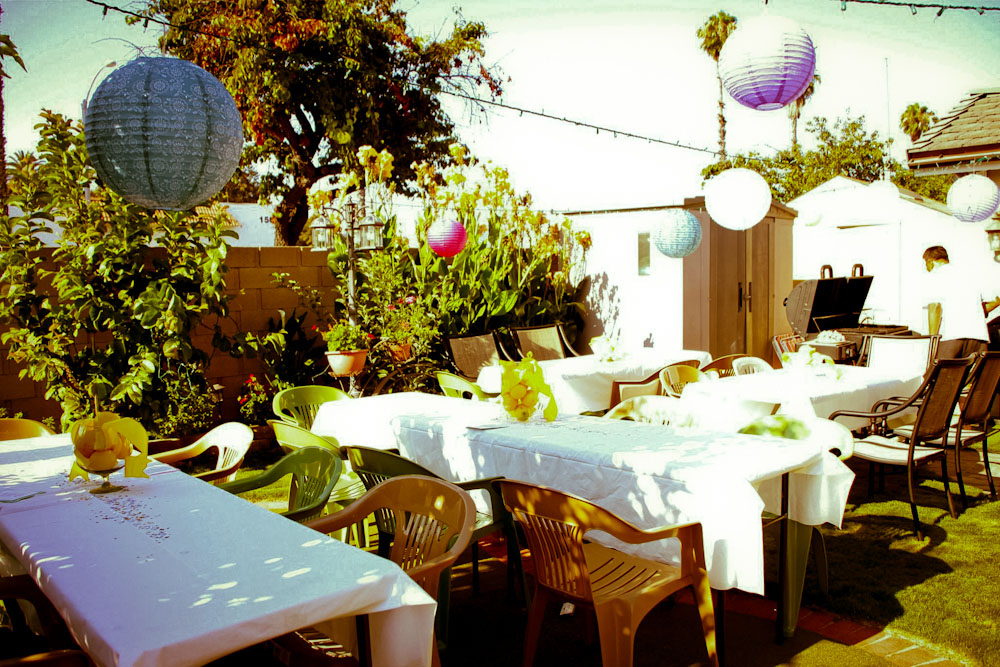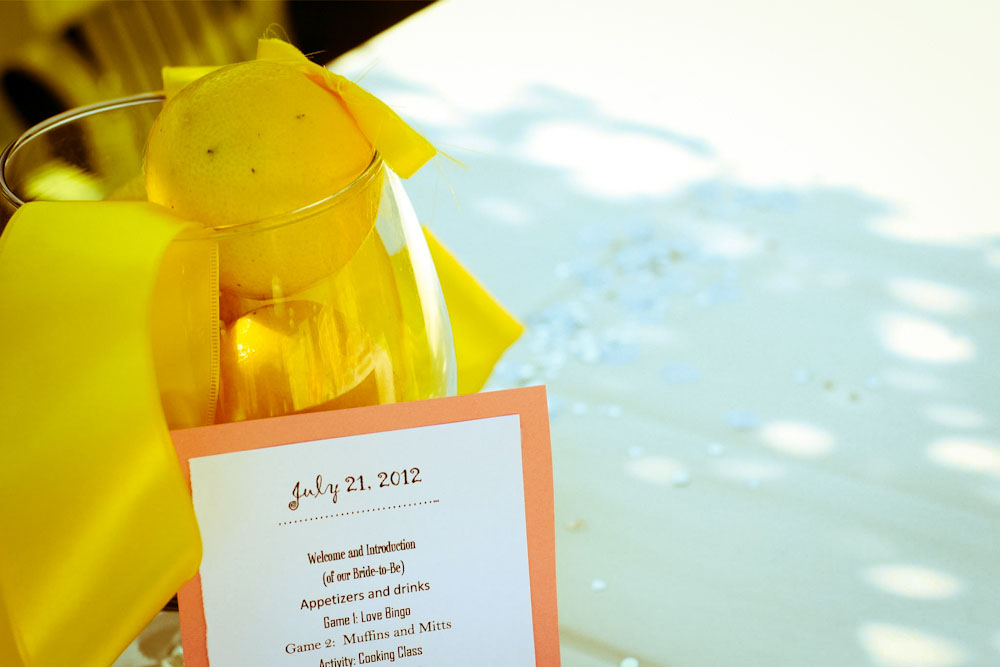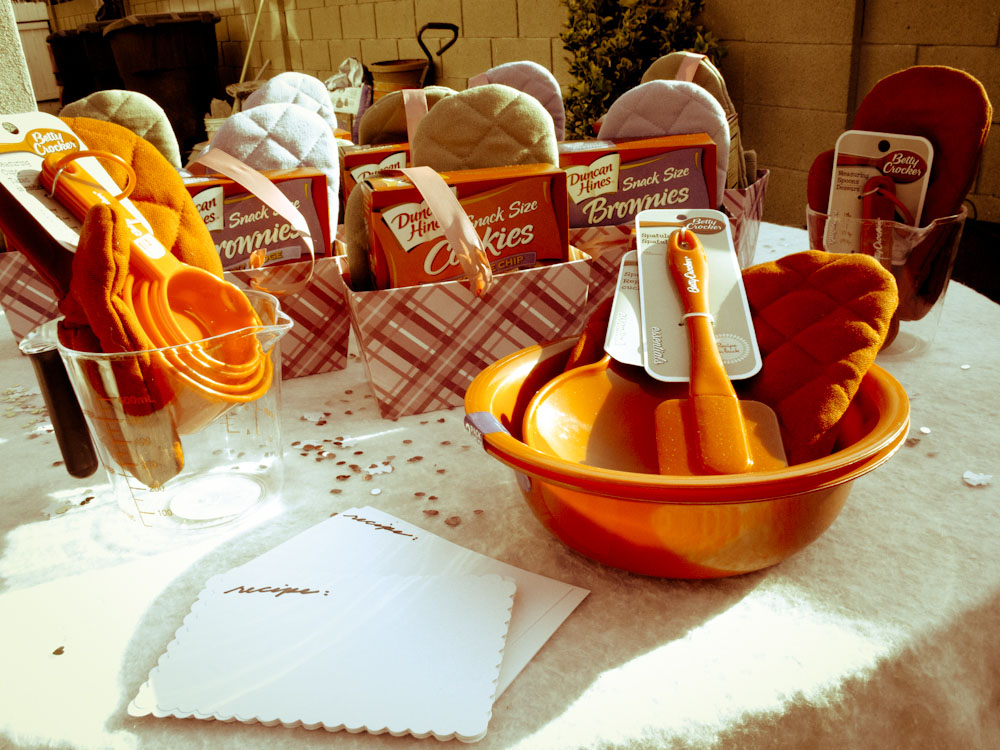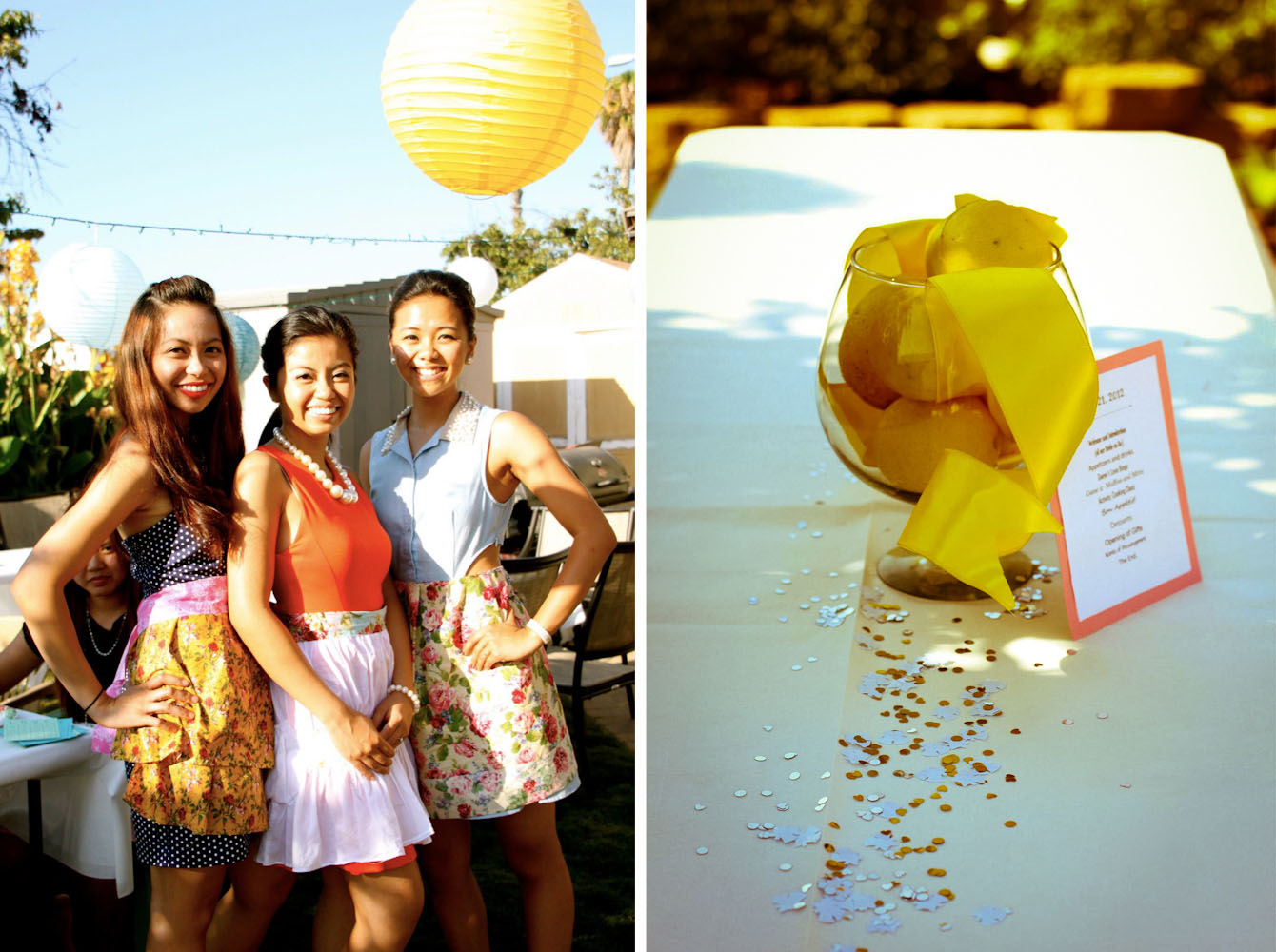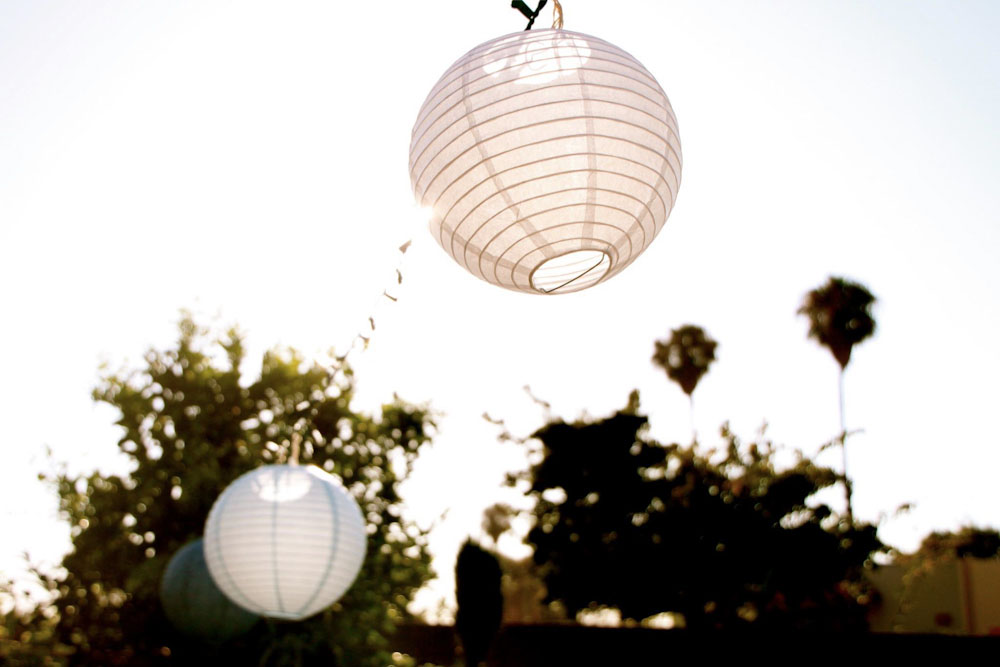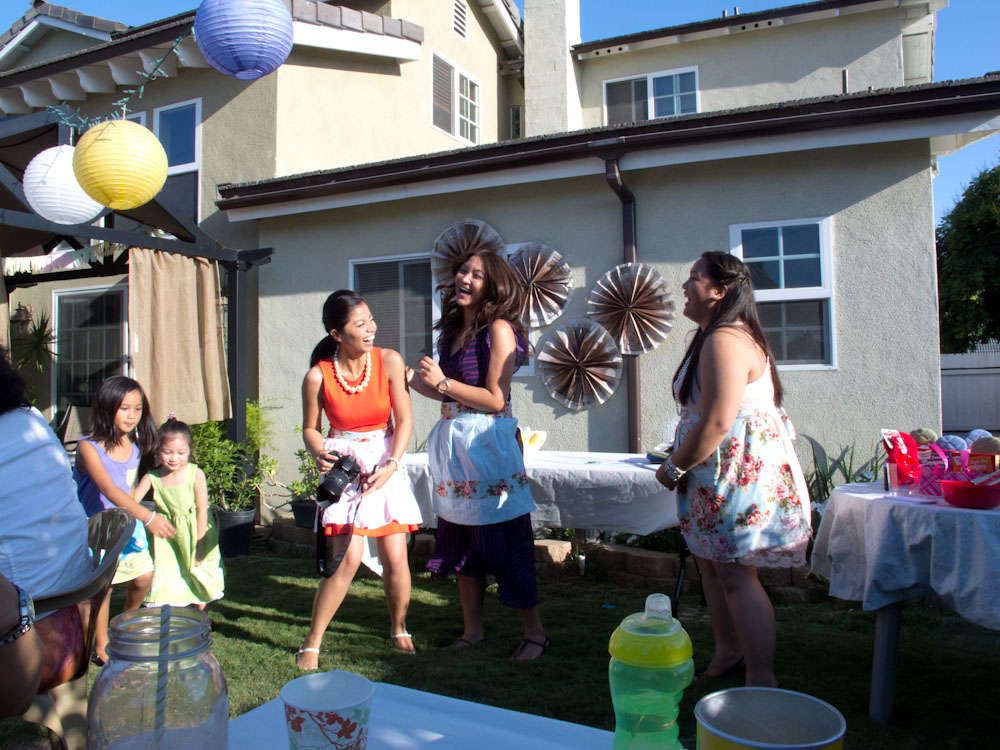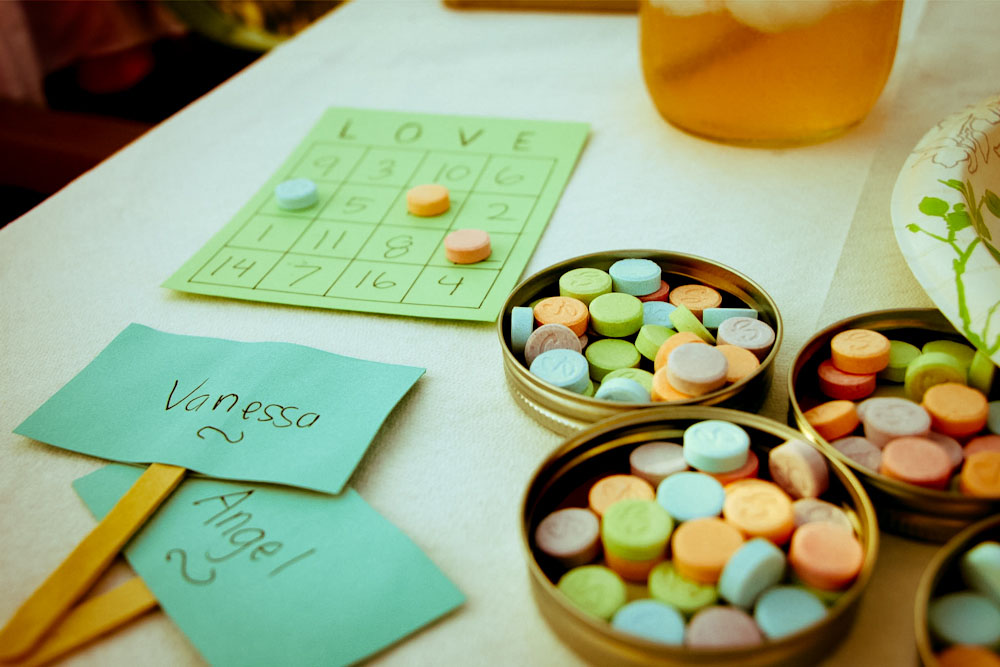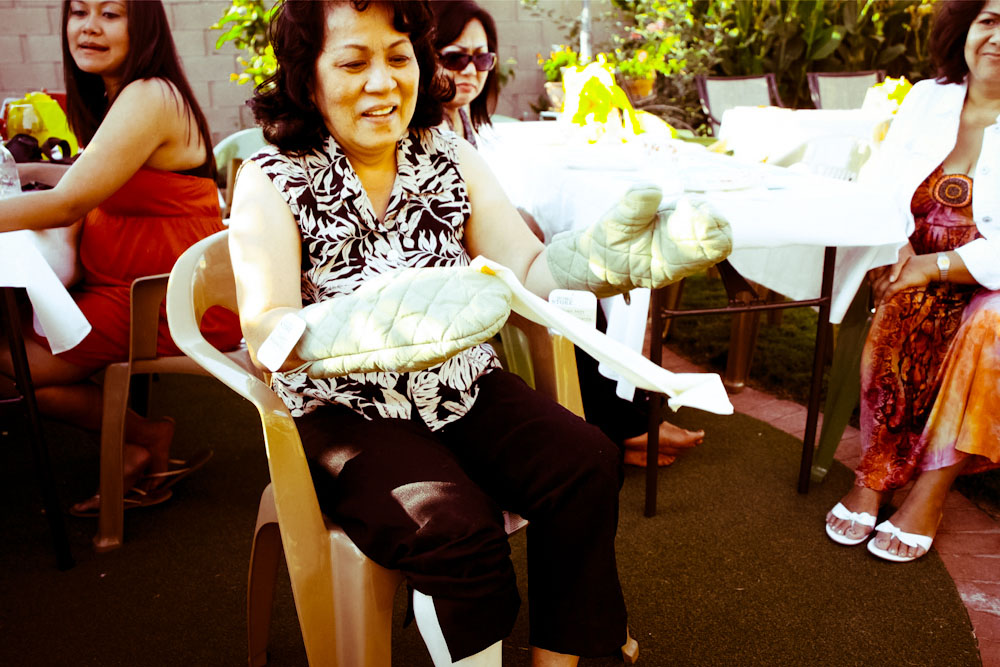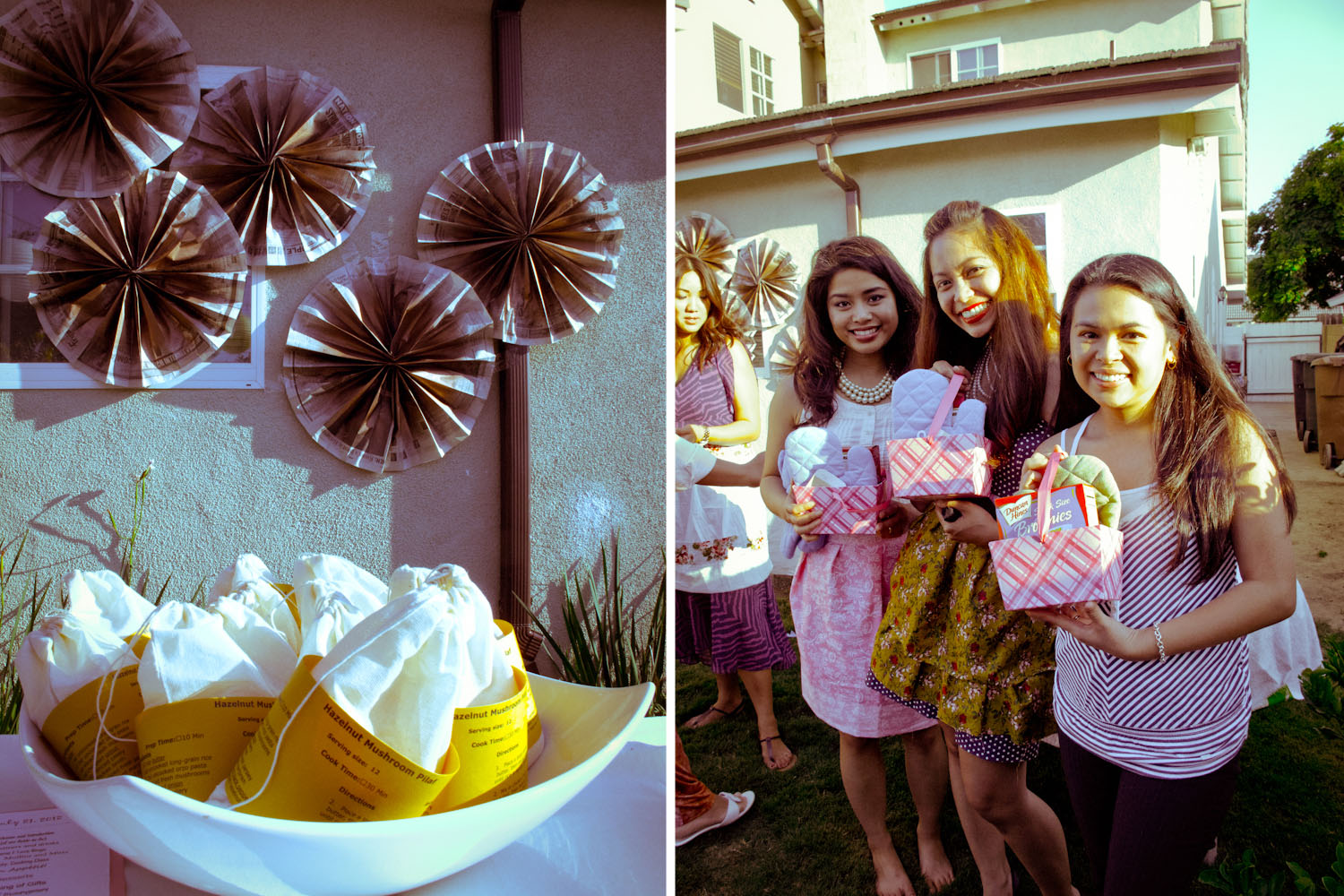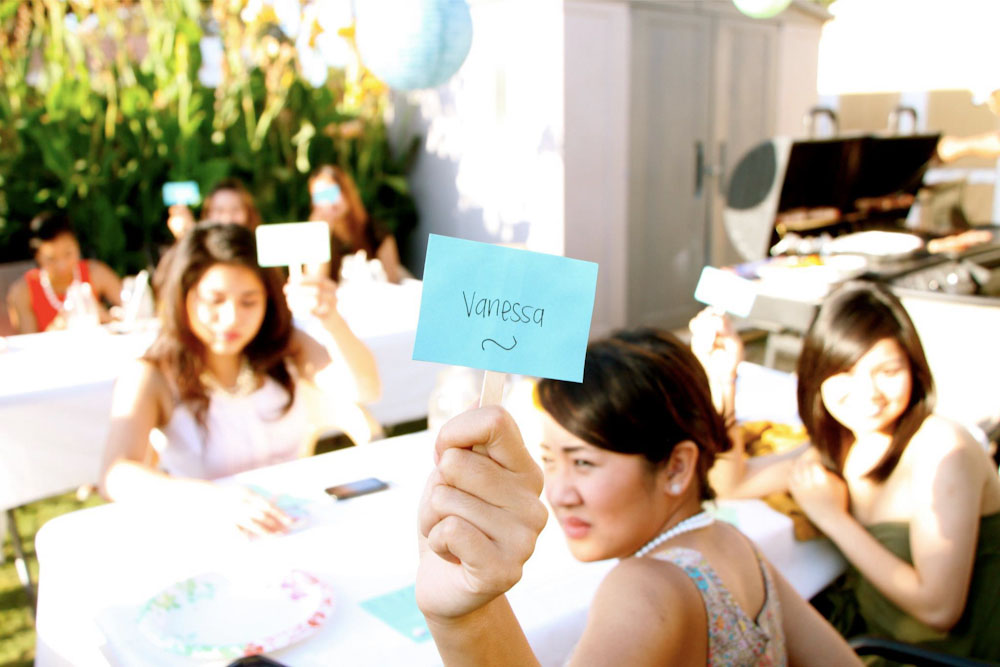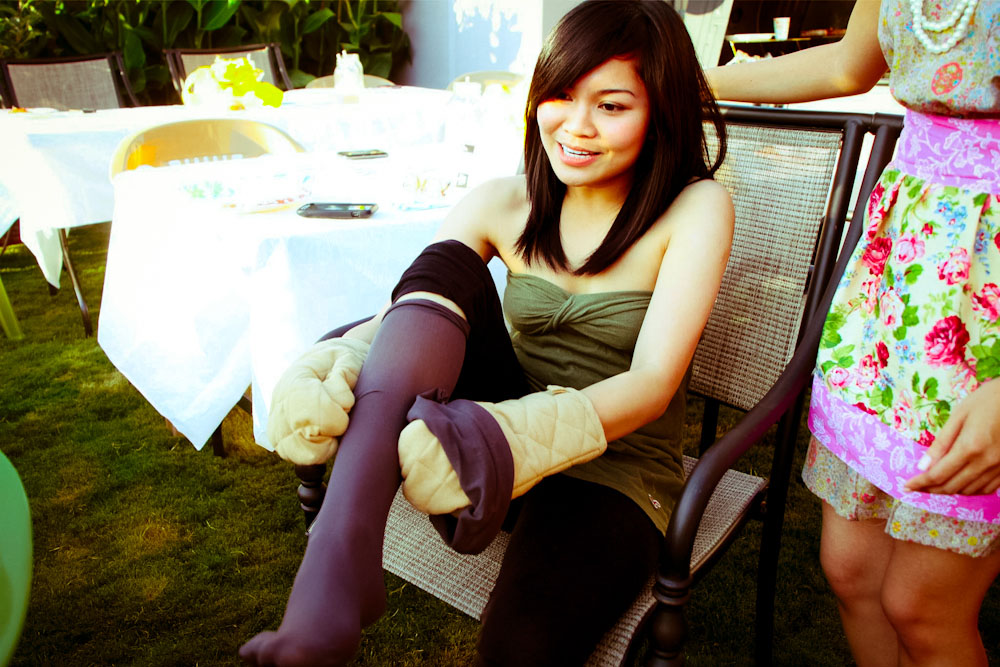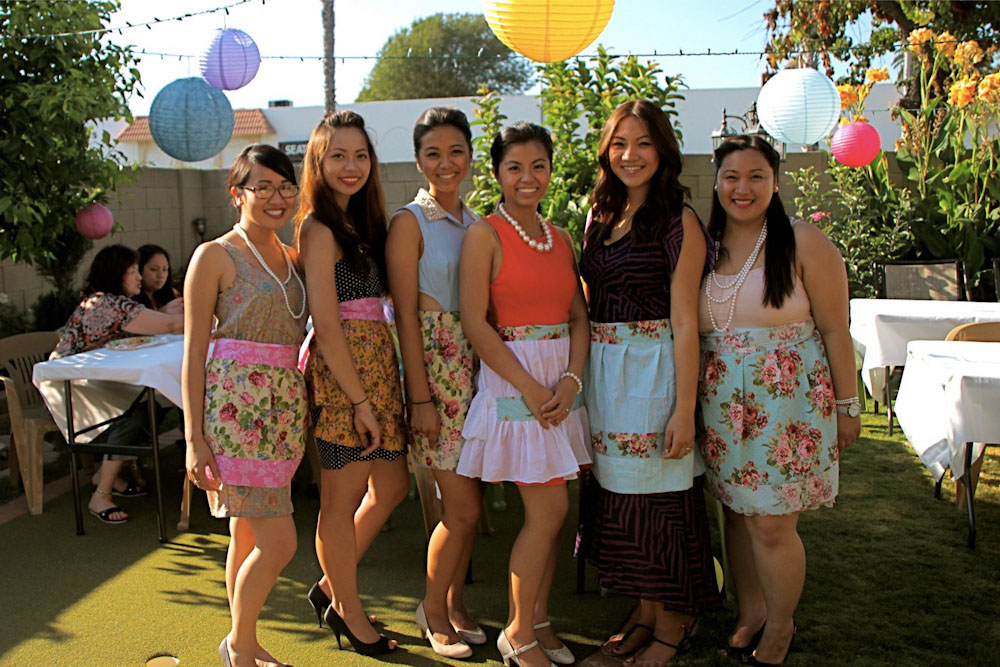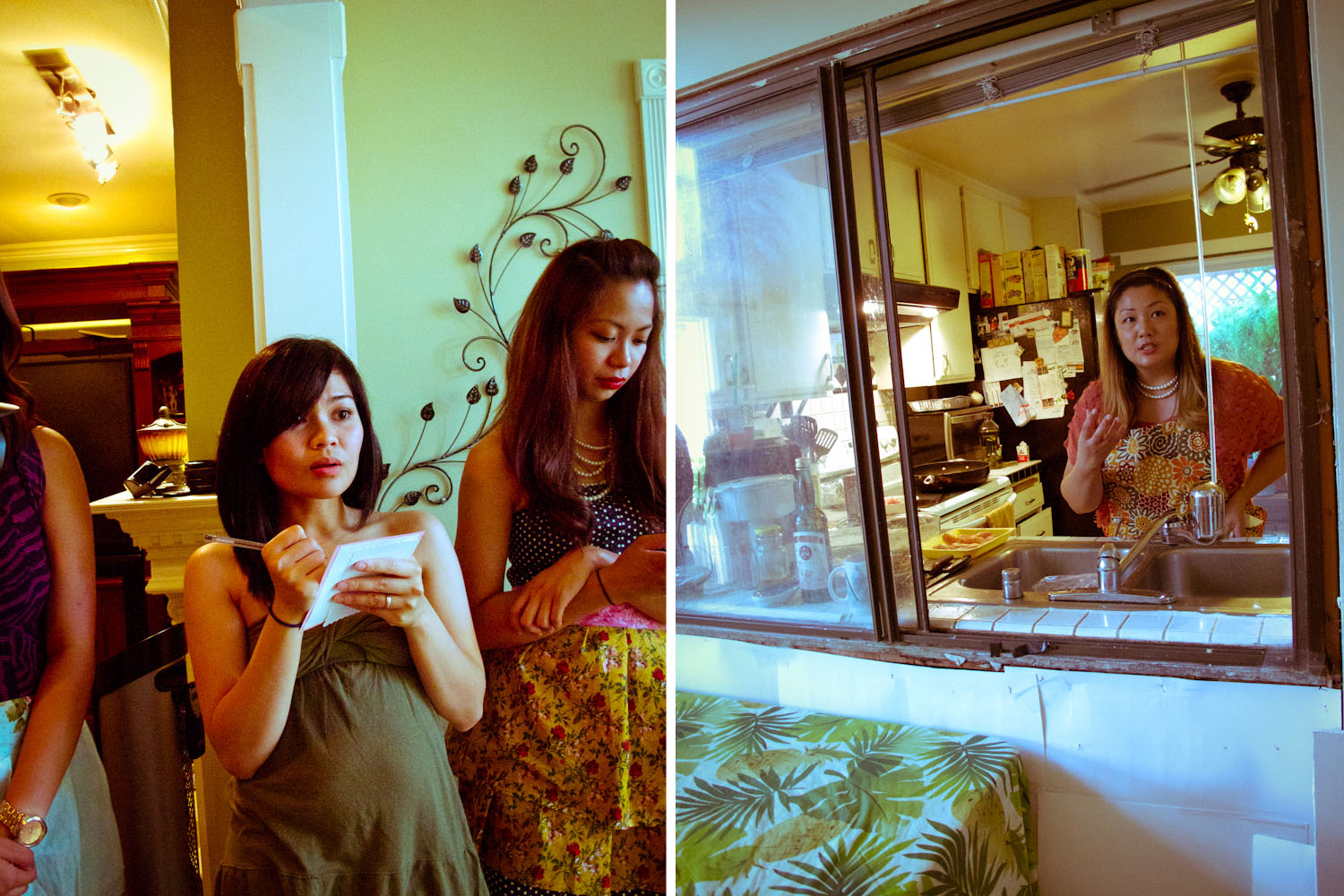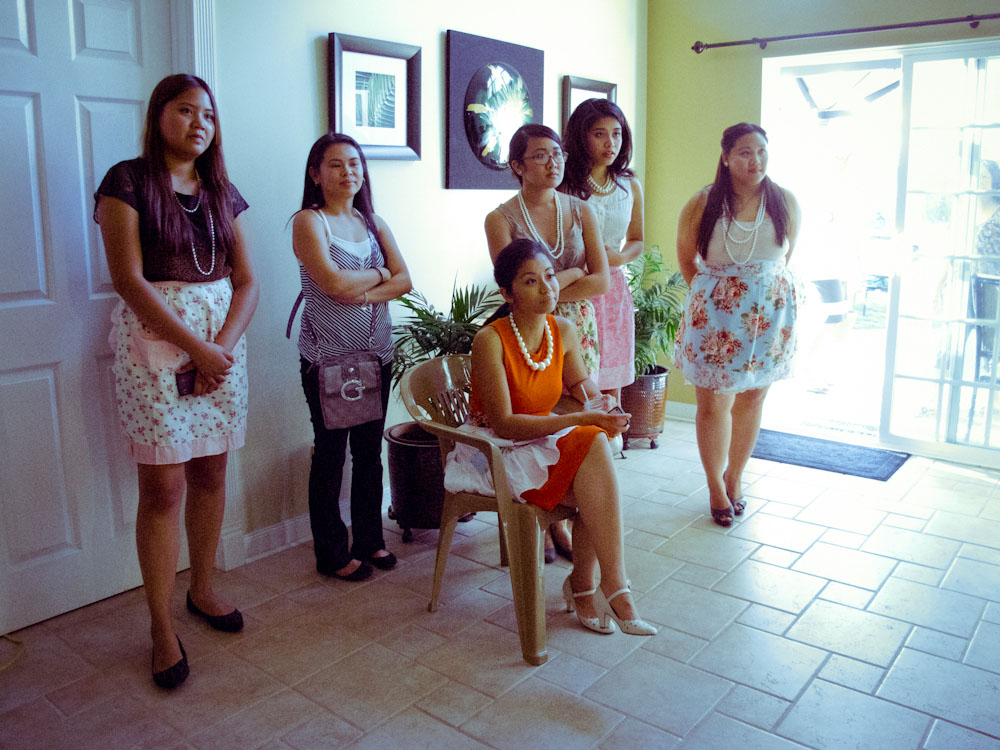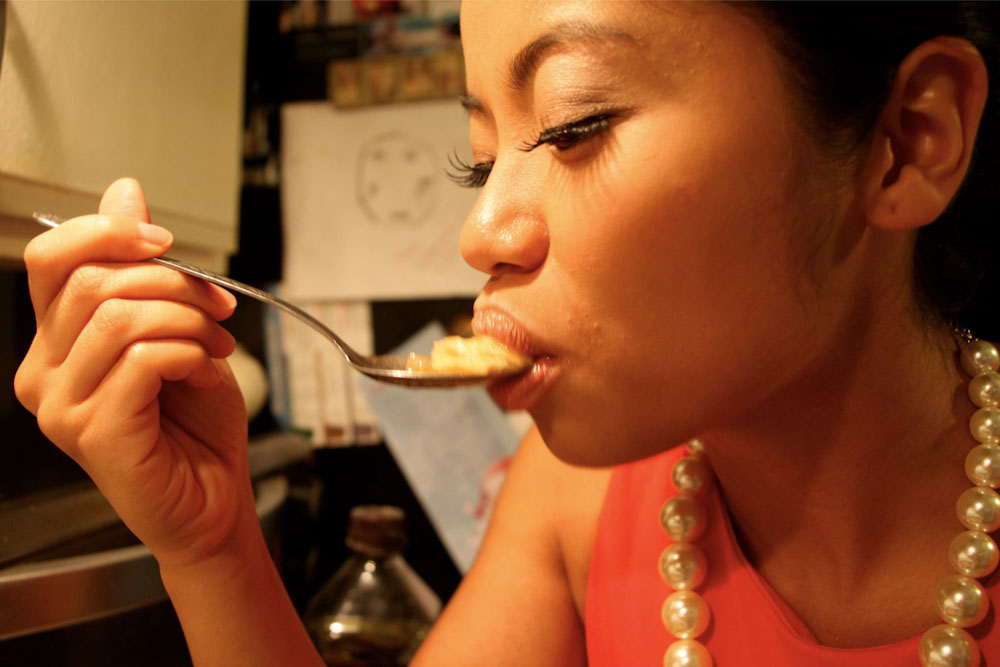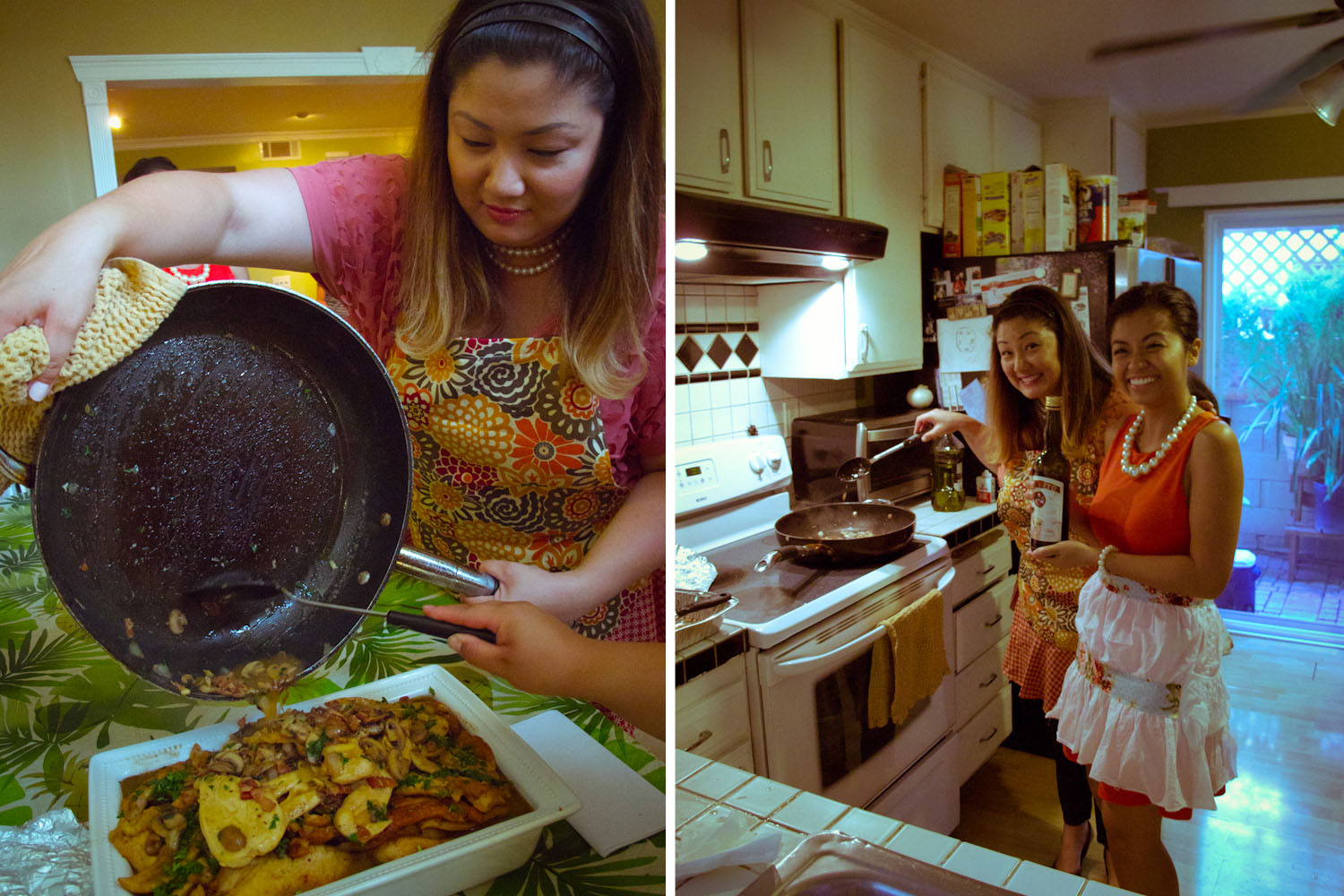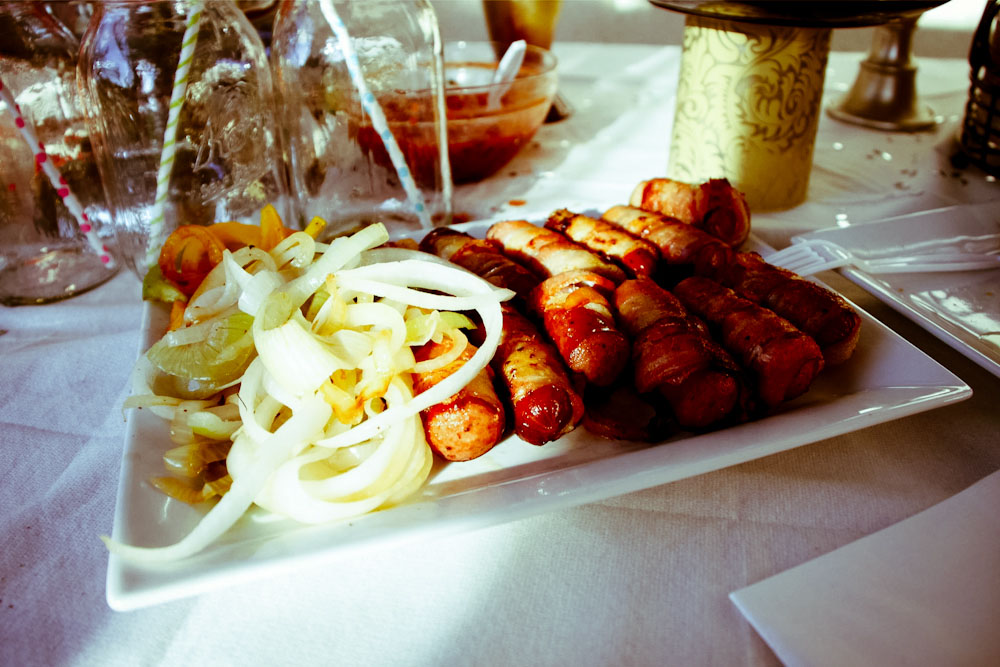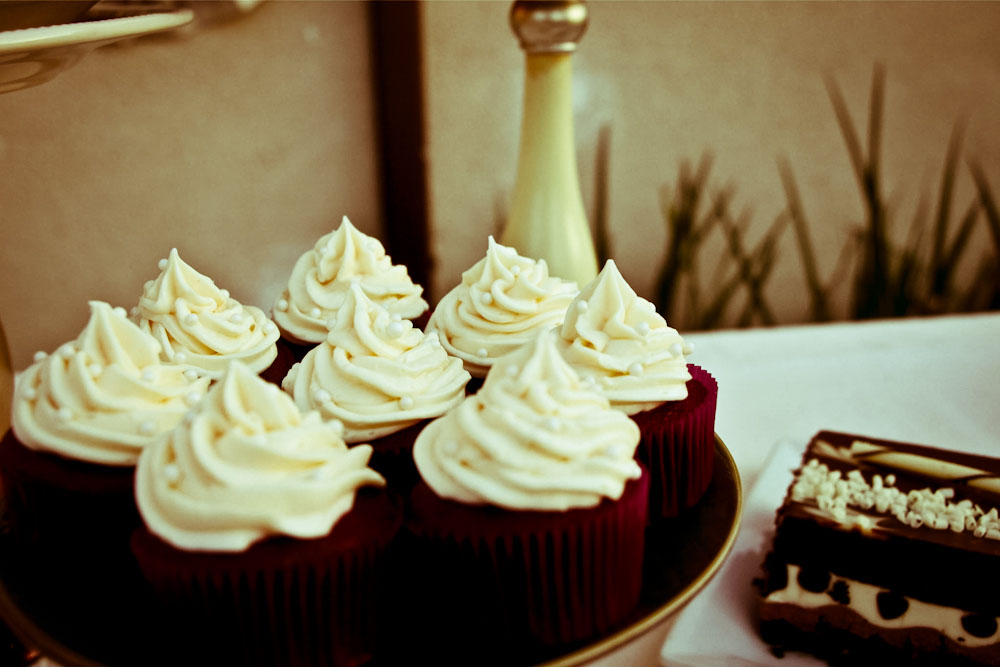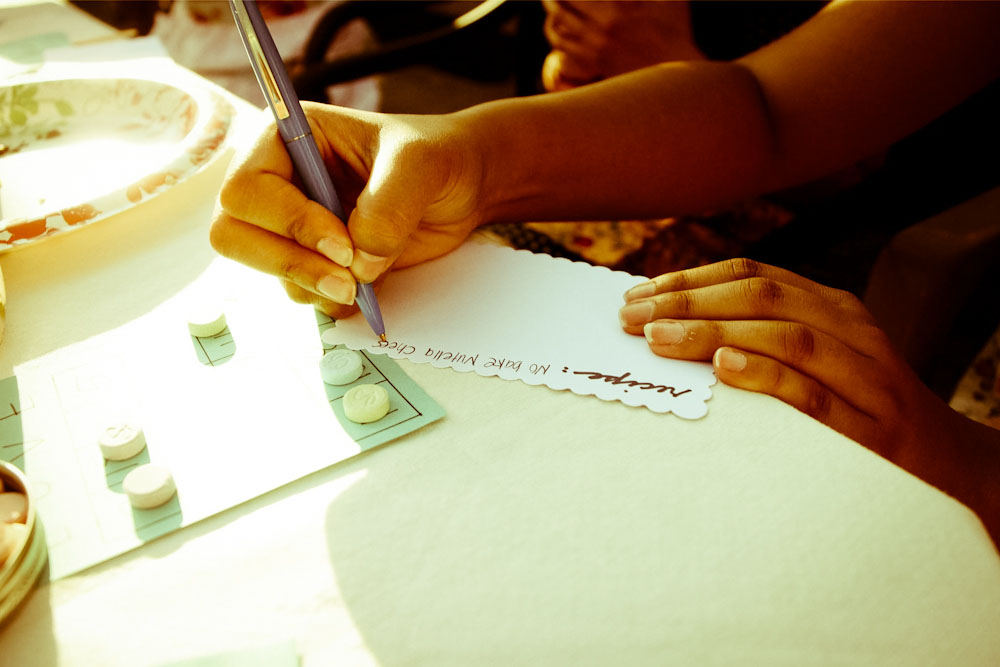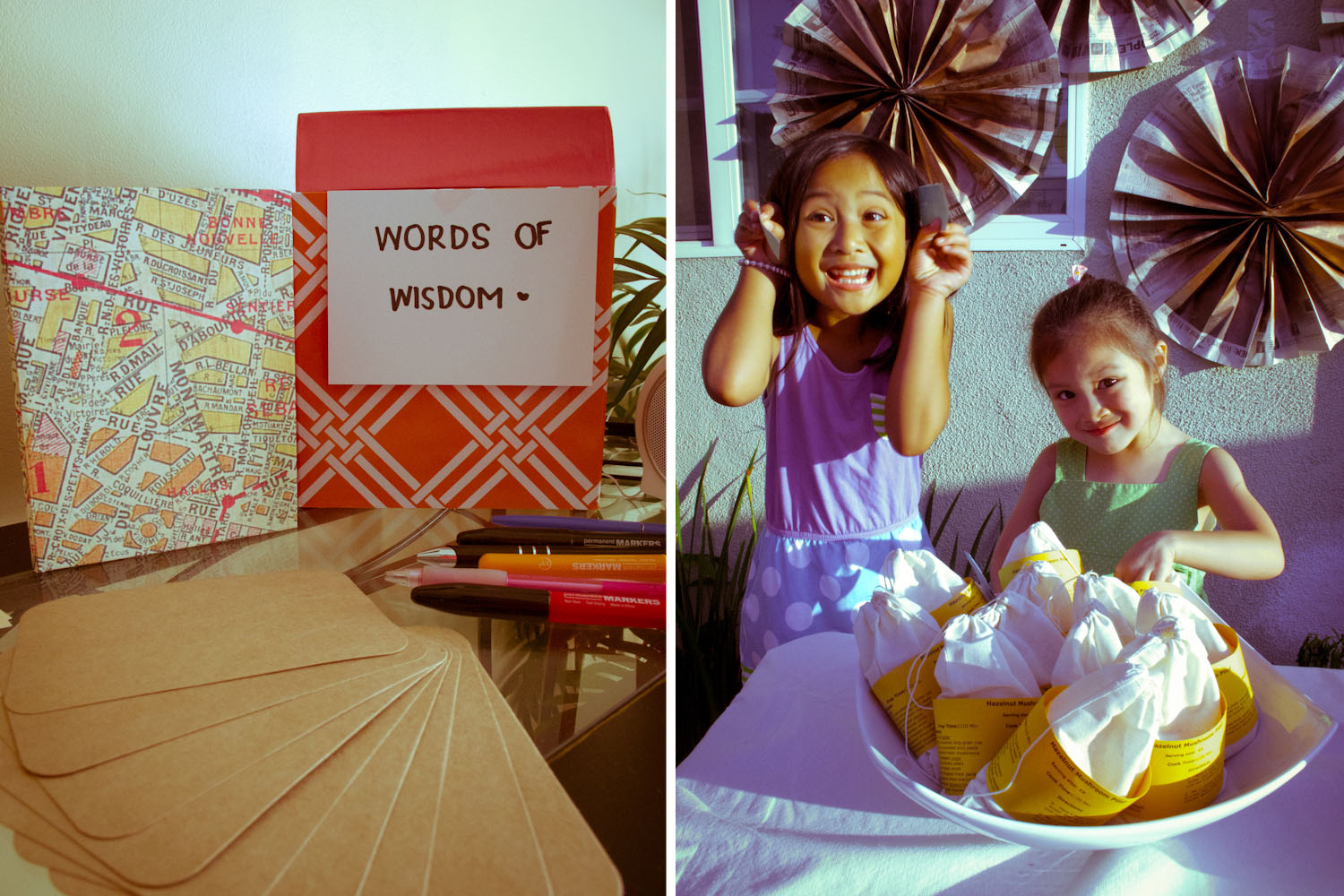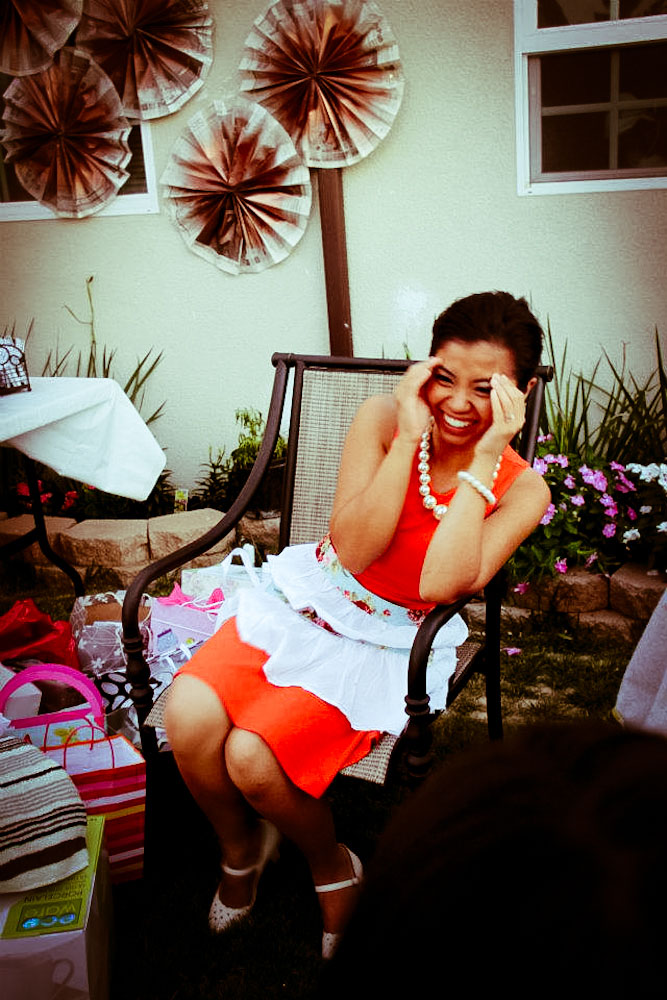 I had to end the post with this gorgeous photo of the Blushing Bride-to-Be.  Counting down the days until your special day. So excited to celebrate with you!
July 31, 2012
1950 inspired bridal shower, cooking lesson, cooking themed favors, hanging paper lantern decorations, lemon centerpieces, love bingo game, mason jar drink cups, muffin and mitts game, no sew aprons, perfect housewife bridal shower, recipe cards, vintage housewife bridal shower, words of wisdom cards