Thanksgiving Tablescapes 2012
---
If you are hosting Thanksgiving Dinner, you are probably caught up in the frenzy of holiday preparations.  Here are my top 5 Thanksgiving Tablescapes to help you finalize the details of your family dinner.
Timeless Tradition styled by Matthew Mead for Yankee Magazine via French Garden House
There is something truly special about a traditional table.  It evokes memories of family gatherings, smells of past feasts, and a sense of home. This table easily captures the essence of Thanksgiving with the use of autumn colors, fall leaves, formal place settings, and seasonal food used as decor pieces.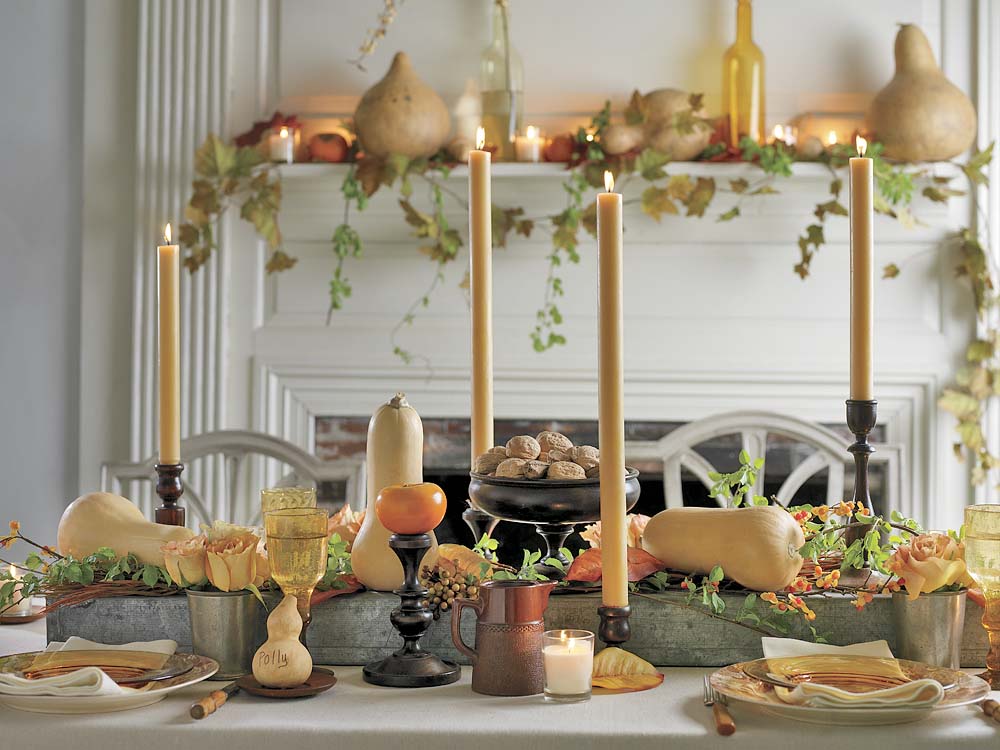 Rustic Elegance styled by Dogwood Events & Jem Events via Southern Weddings
Floral arrangements set in metal buckets and the use of vintage dinnerware bring a formality to this rustic table.  I especially love how this table incorporates different chairs which give the room a sense of community. After all, isn't that what Thanksgiving Dinner is all about.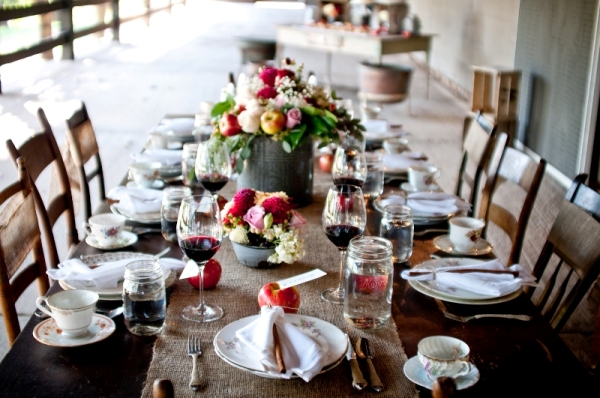 Autumn Modern by Thistlewood Farm
As you may already know, I love modern décor.  The chevron table runner, solid white centerpieces and table settings with pops of orange flowers is exactly what I would recreate for my own holiday table. It's fun and brings a smile to my face, exactly what I expect to find from my dinner guests.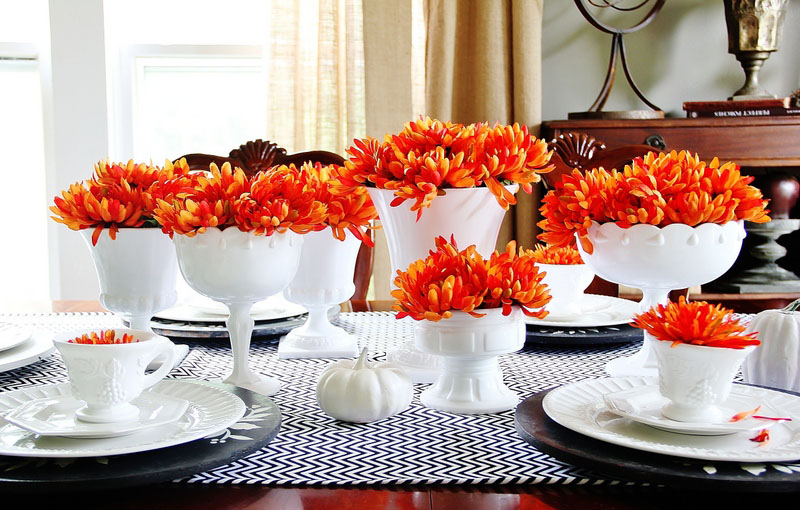 Romantic Outdoors styled by Quince Events via Design Sponge
Who wouldn't enjoy a romantic picnic to celebrate Thanksgiving? The centerpiece is by far my favorite of all the tables in this post. I love the color scheme, textures, and embroidered napkins. Simply perfection.
Rustic & Eclectic by Celebrations at Home
This table is perfect for those with eclectic taste. A simple search throughout the house for vases, decorative pieces, and tableware can come together to create a beautiful tablescape. The pops of turquoise brings a modern twist to the more traditional fall color scheme. Stacks of old books give height to the small decor pieces and simple floral arrangements. This table would be fun for both your young and older guests.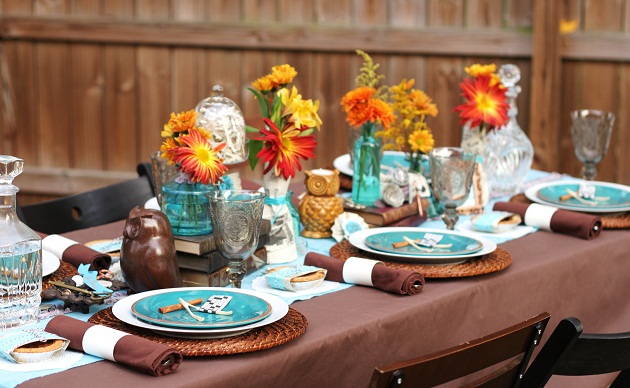 Which tablescape would you choose for your holiday table?