Jingle with Joy Christmas Party
---
My wonderful sister-in-law owns a family daycare & child learning center named Kidz Haven. It truly is a place where parents can be assured their little ones are being cared for and develop a genuine love for learning. She seriously goes above and beyond her duties by hosting several events throughout the year, one of which is the Annual Christmas Presentation & Party.
This year, her theme was Jingle with Joy. She converted the living room and dining room into a little theater. The kids had on adorable costumes, the first act as manger animals and later jingle bells. They serenaded their parents with Christmas carols and played several songs using one instrument – bells! It was certainly a joyous occasion for everyone in attendance. Parents had huge grins on their faces reaching ear-to-ear with cameras and camcorders in hand capturing the entire presentation.
Once the kiddos were done showing off their singing and dancing skills, everyone was escorted to the family room to share in a wonderful meal. I created some simple kid-friendly centerpieces to adorn the tables and helped provide a few decorations for the dessert table. I wanted to incorporate as many bells into the decor scheme as possible. I was not surprised that the kid's loved the hot cocoa bar! By the end of the night, every belly was filled and hearts full of love and lasting memories.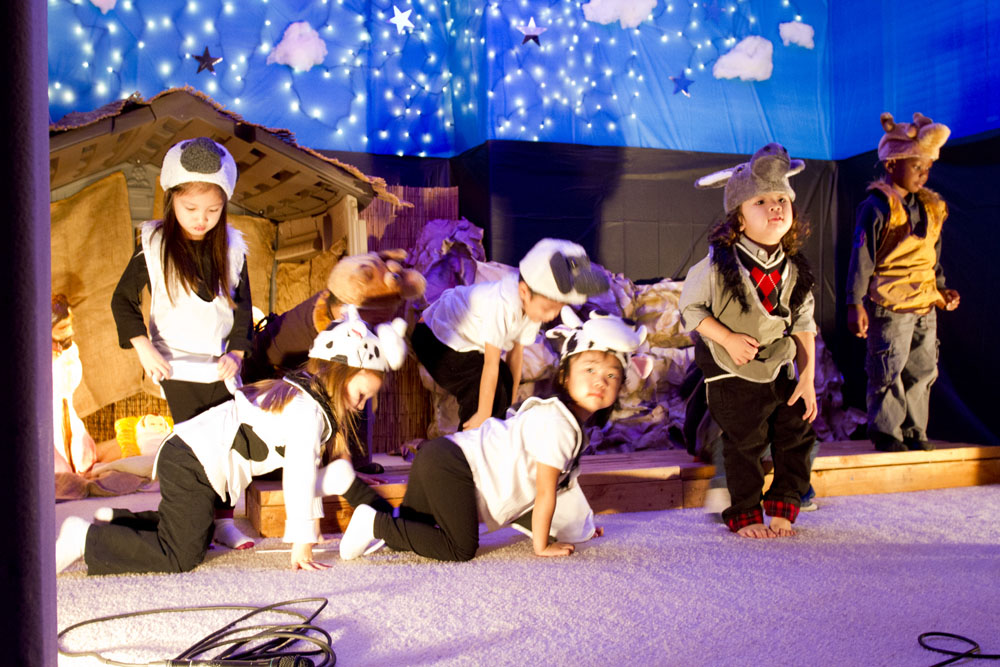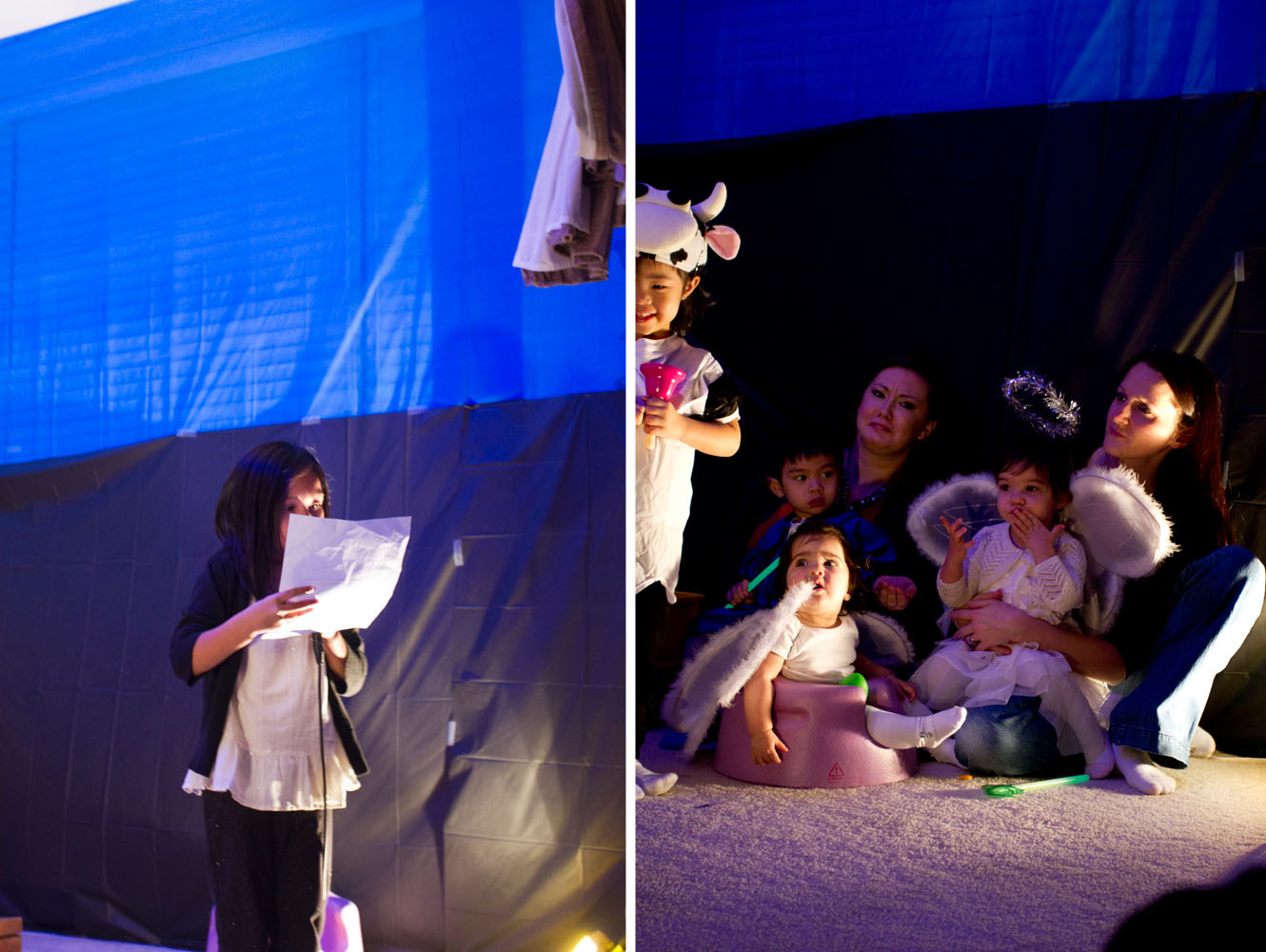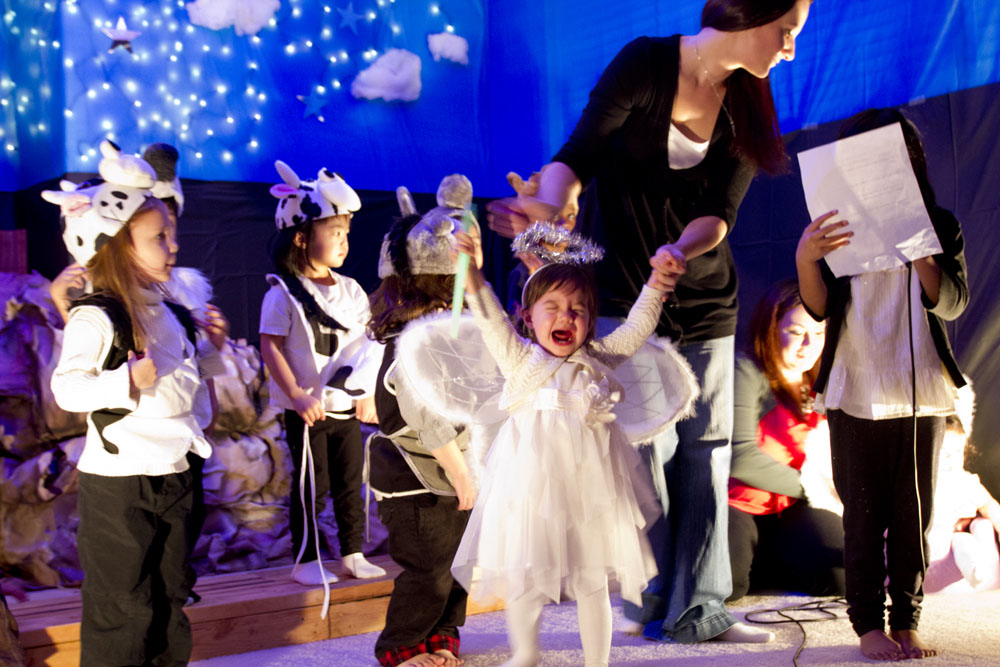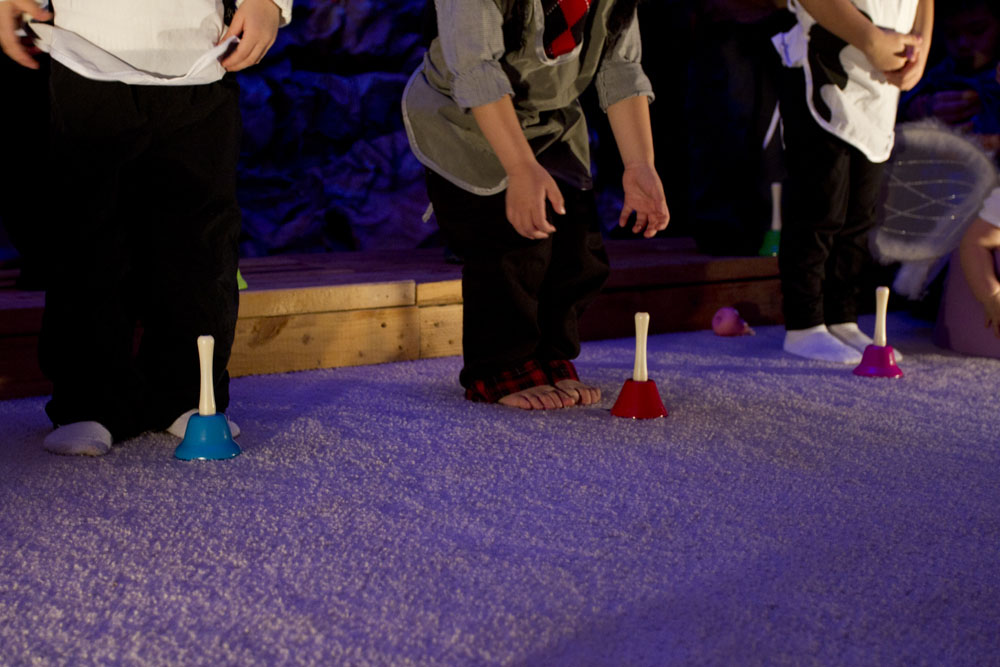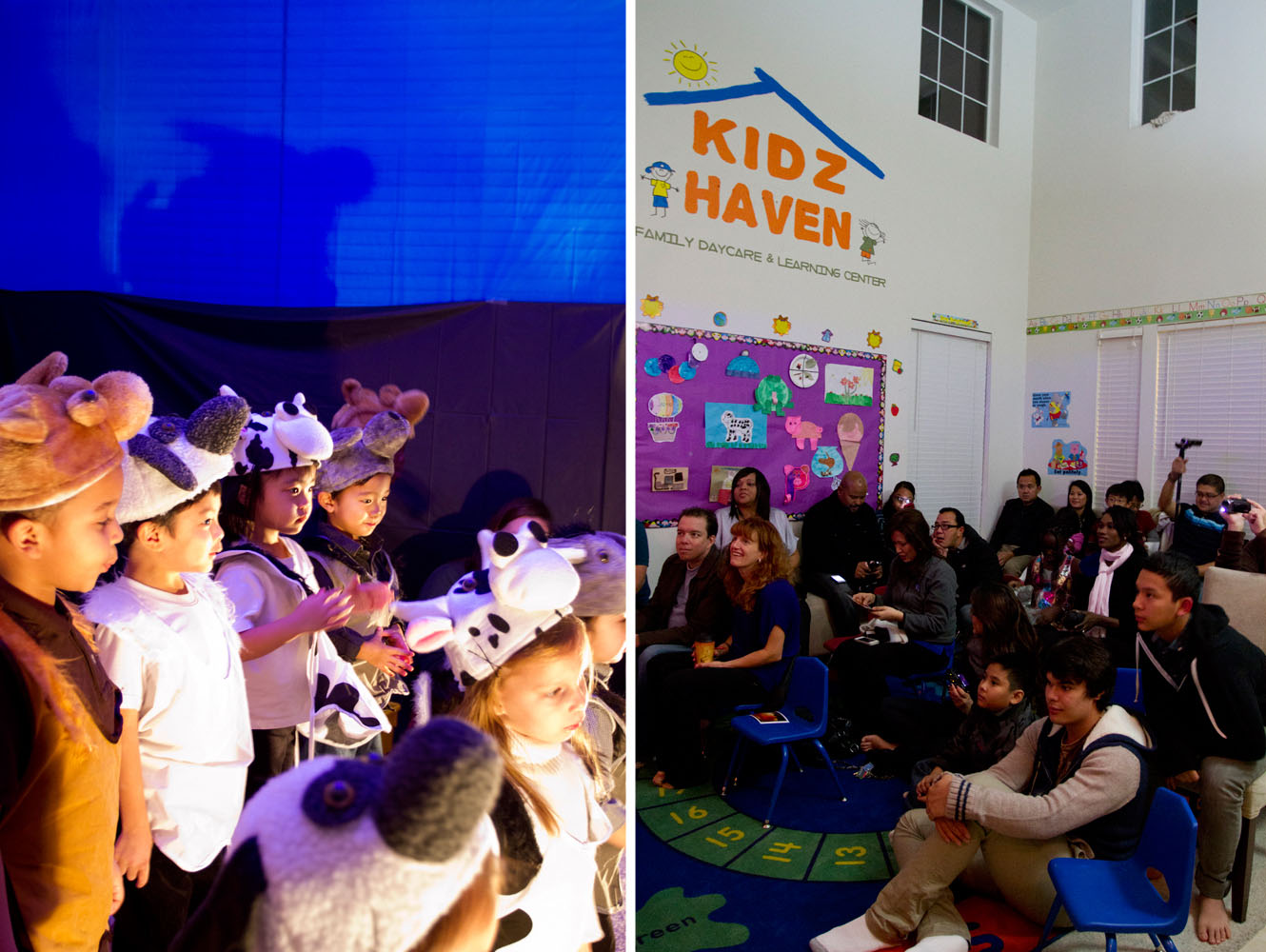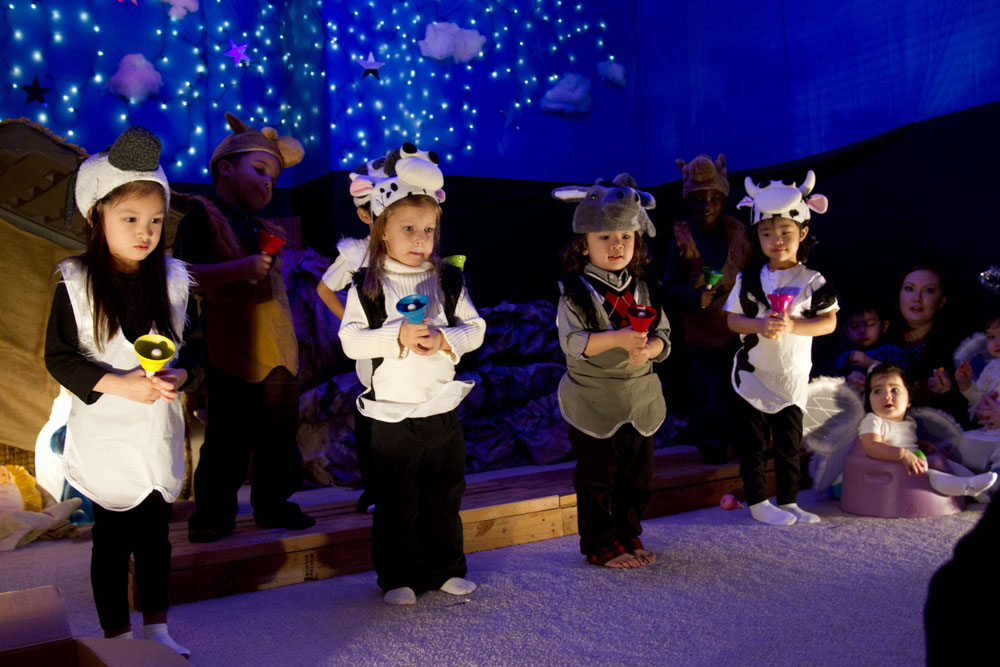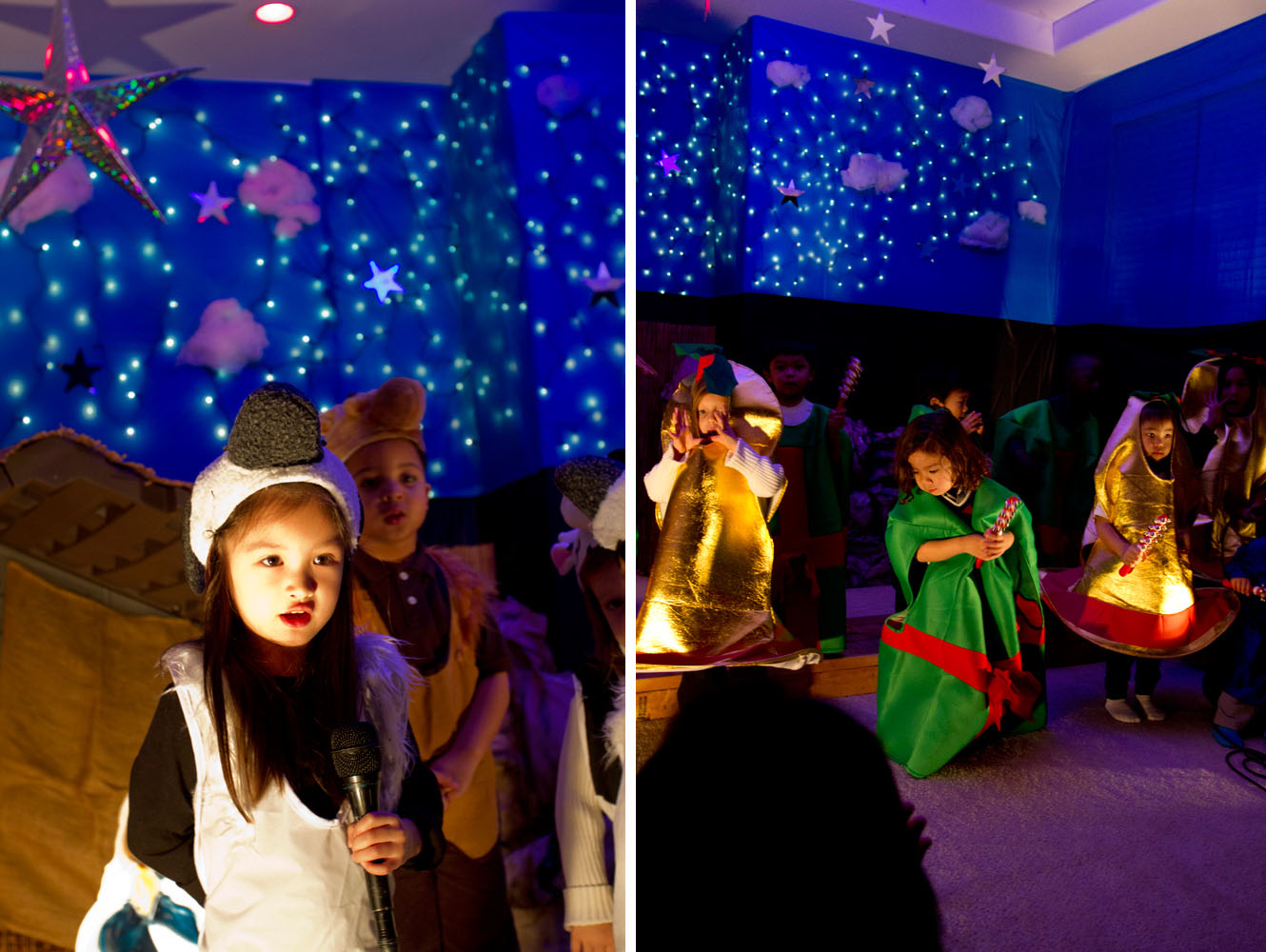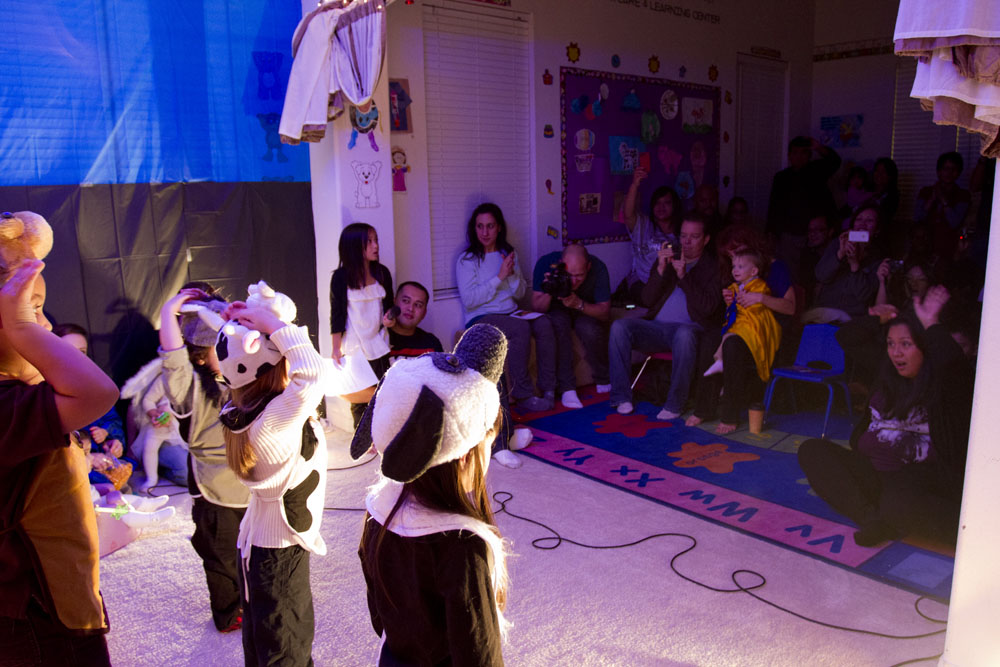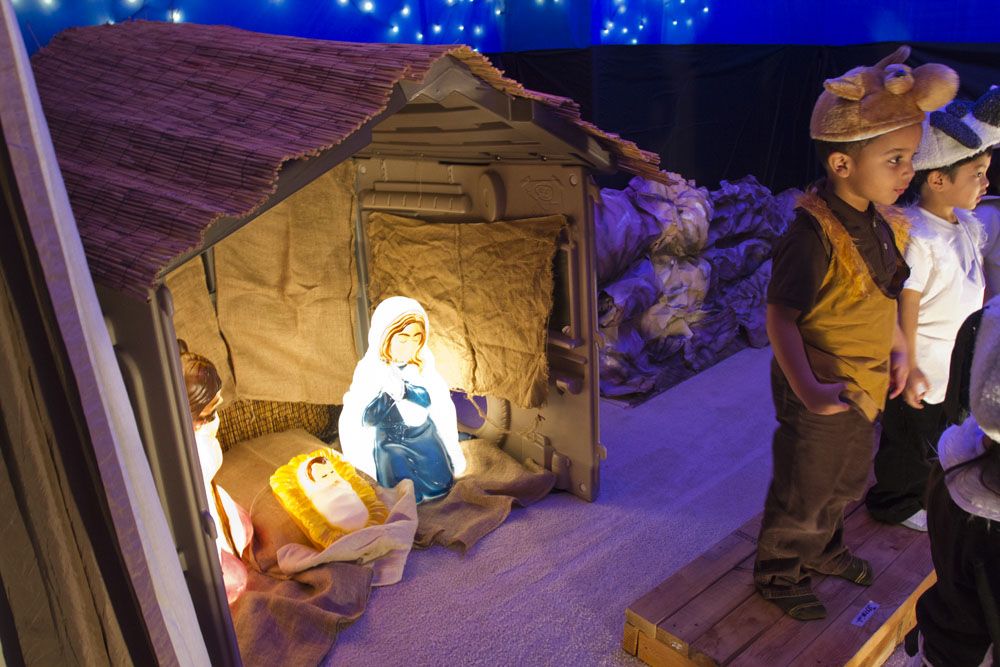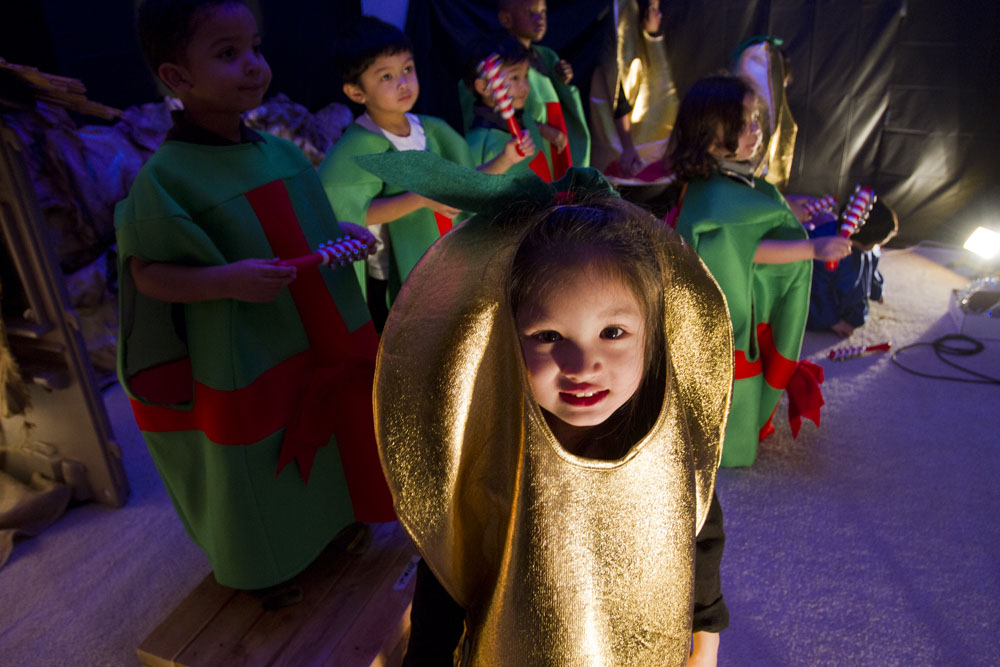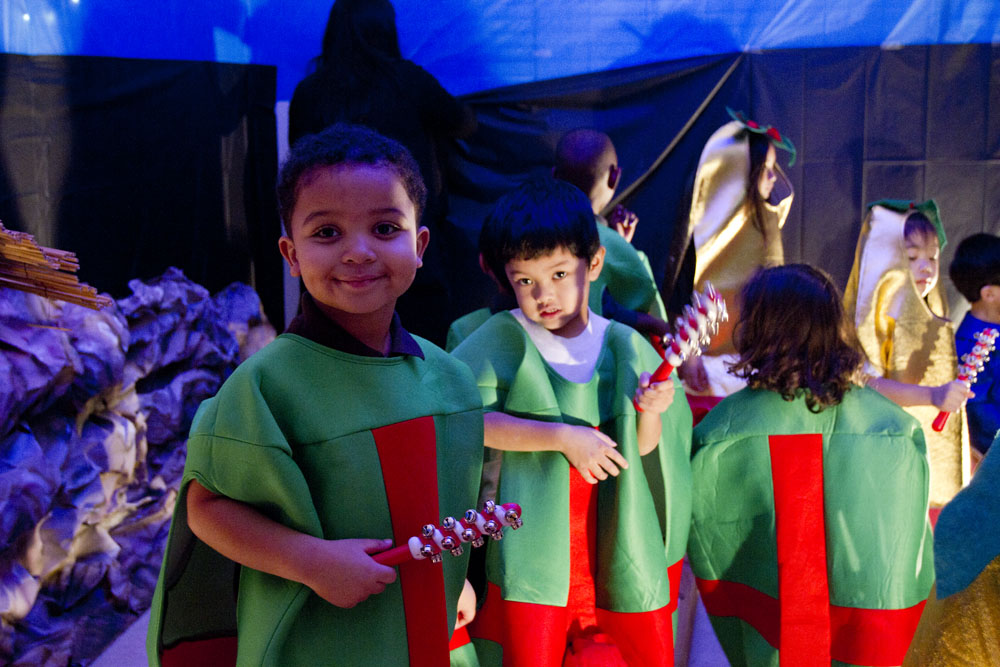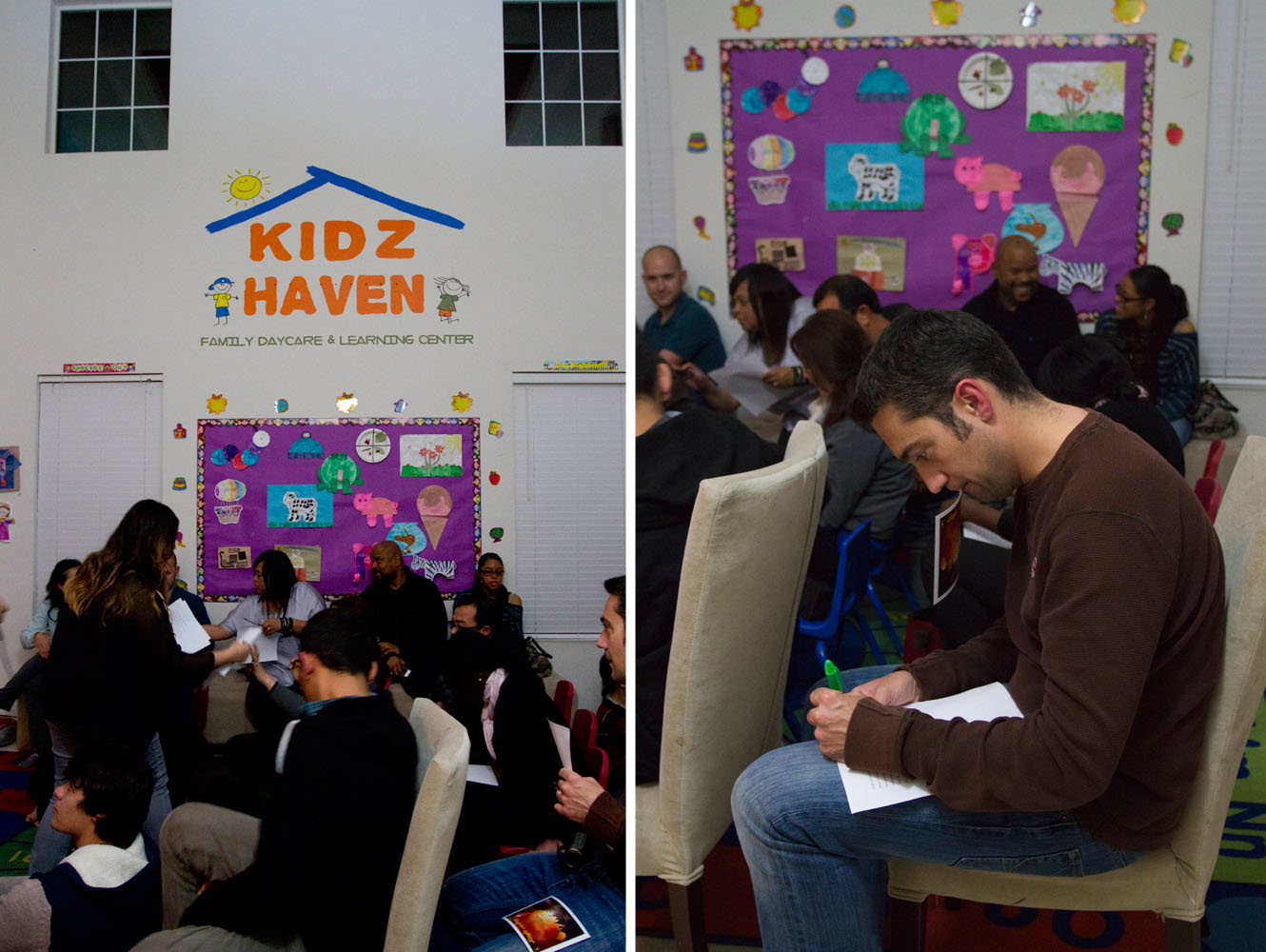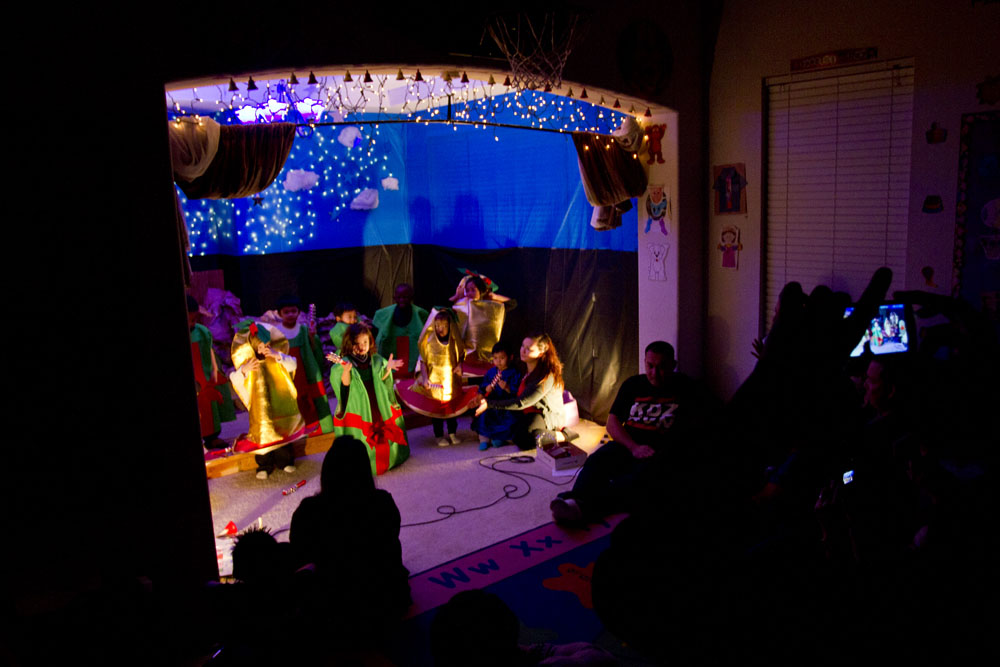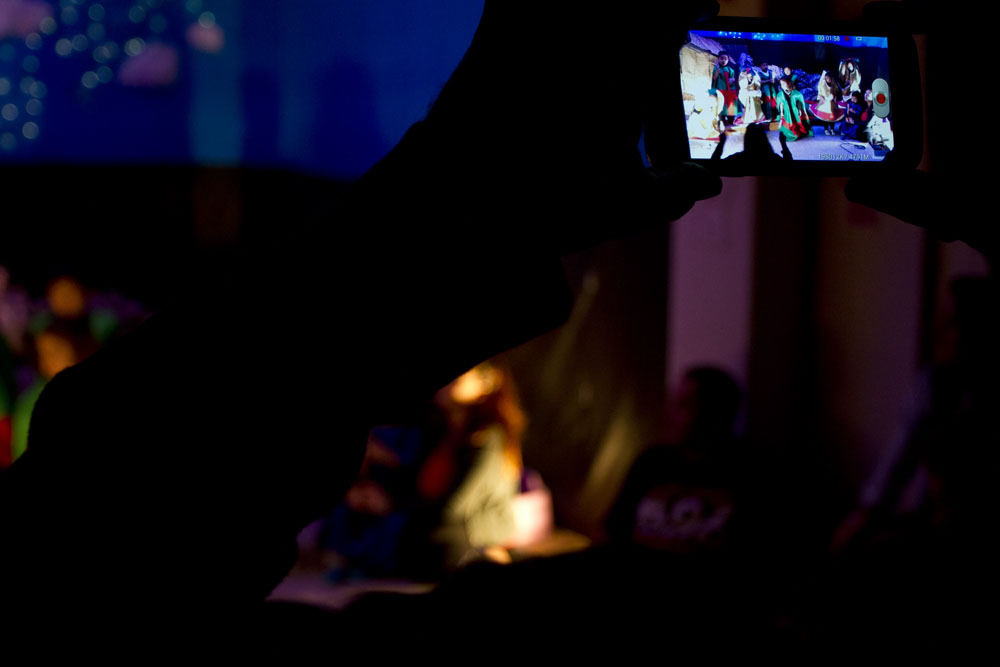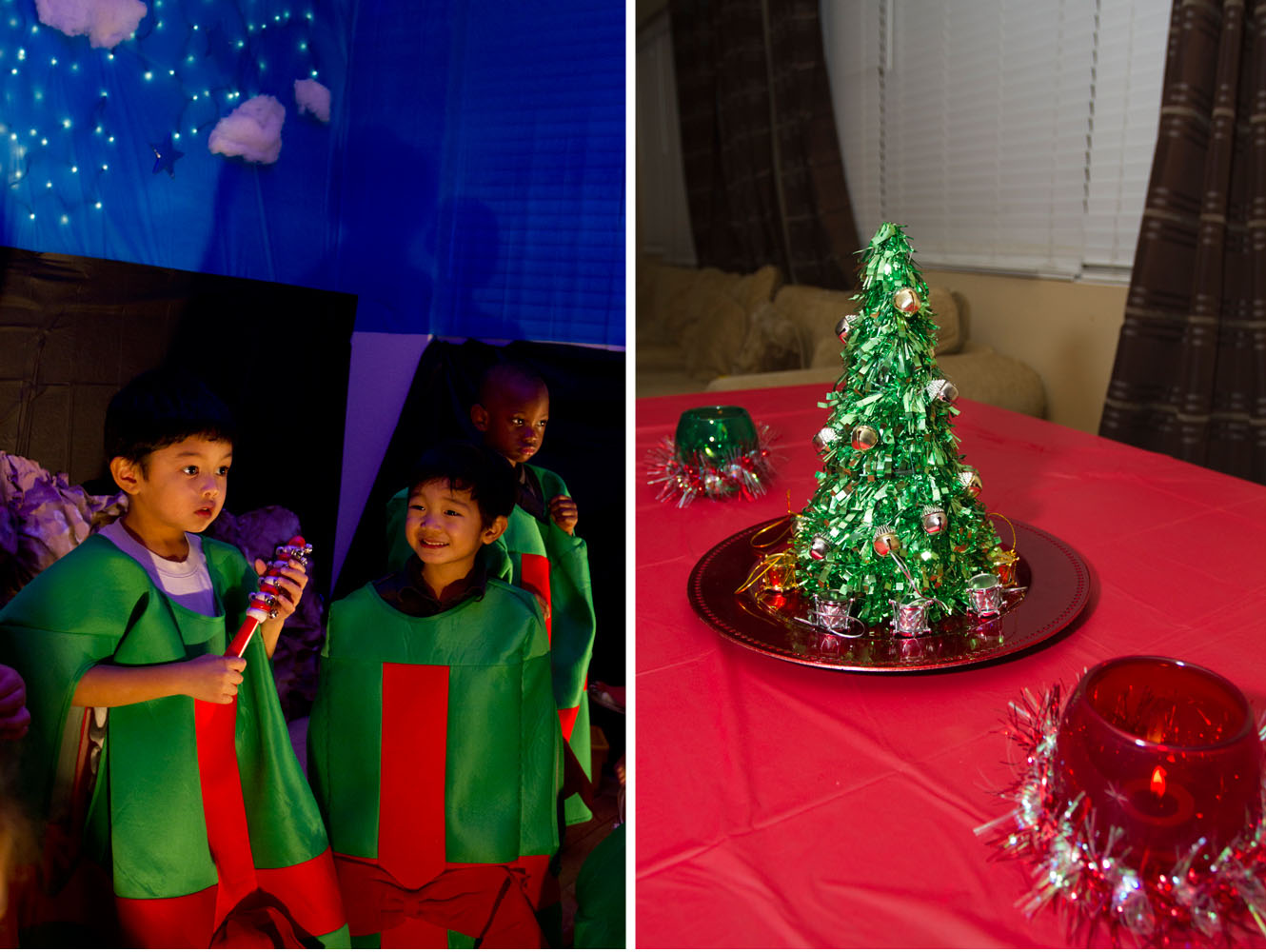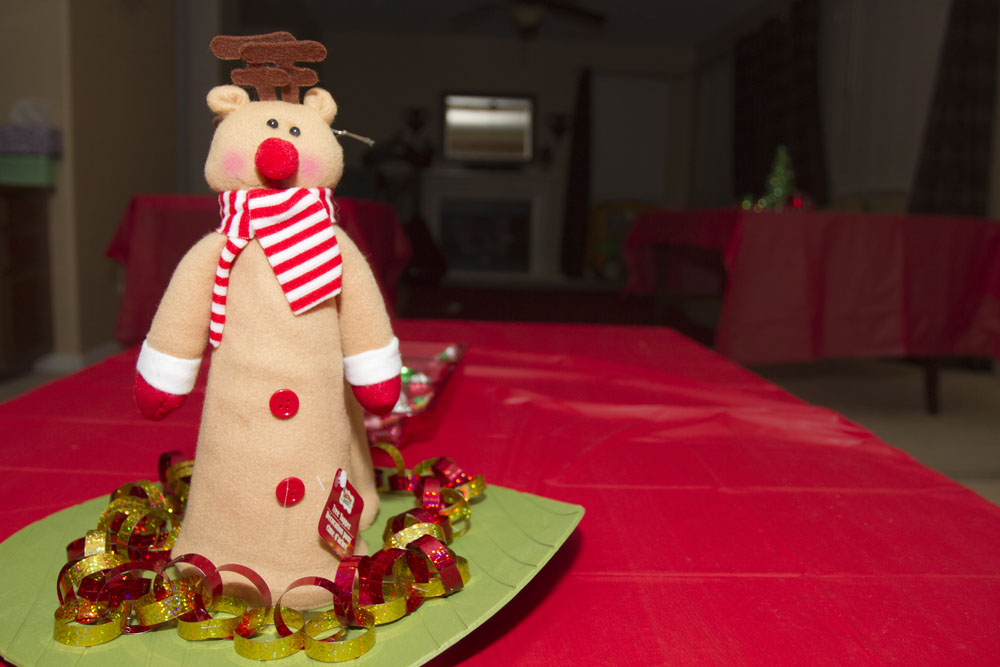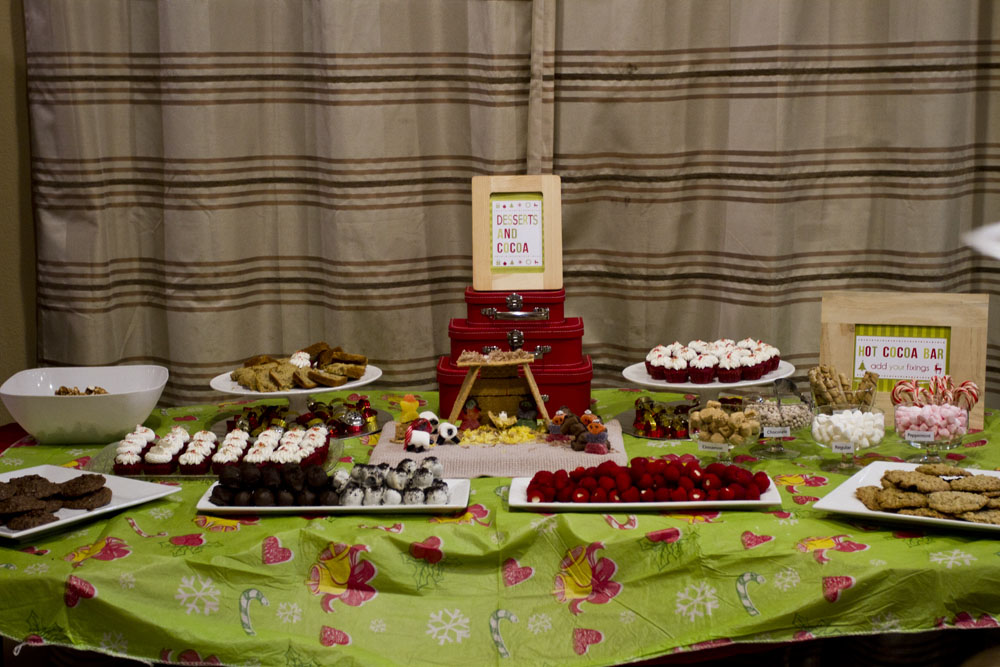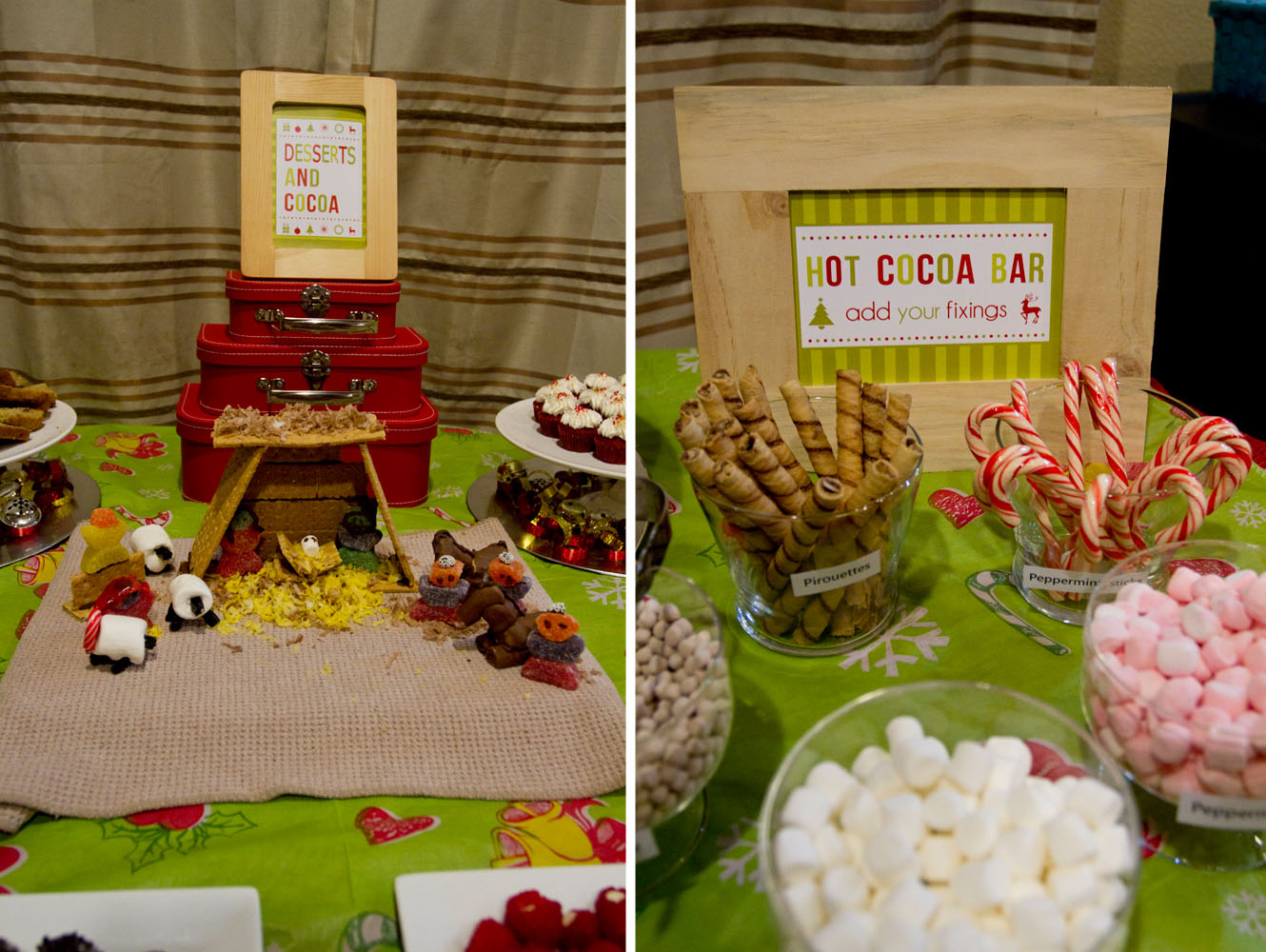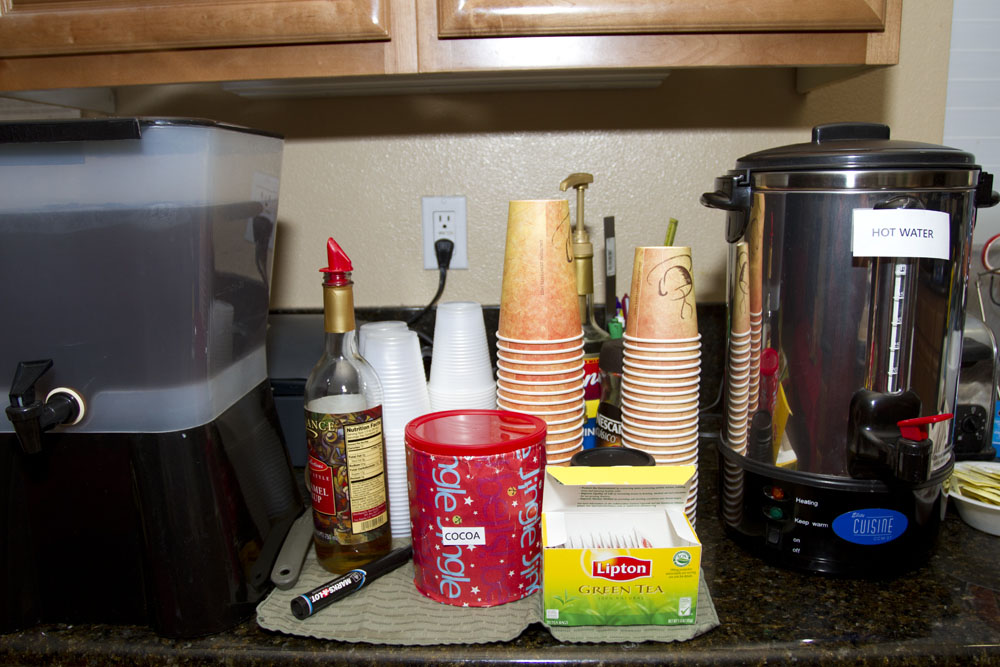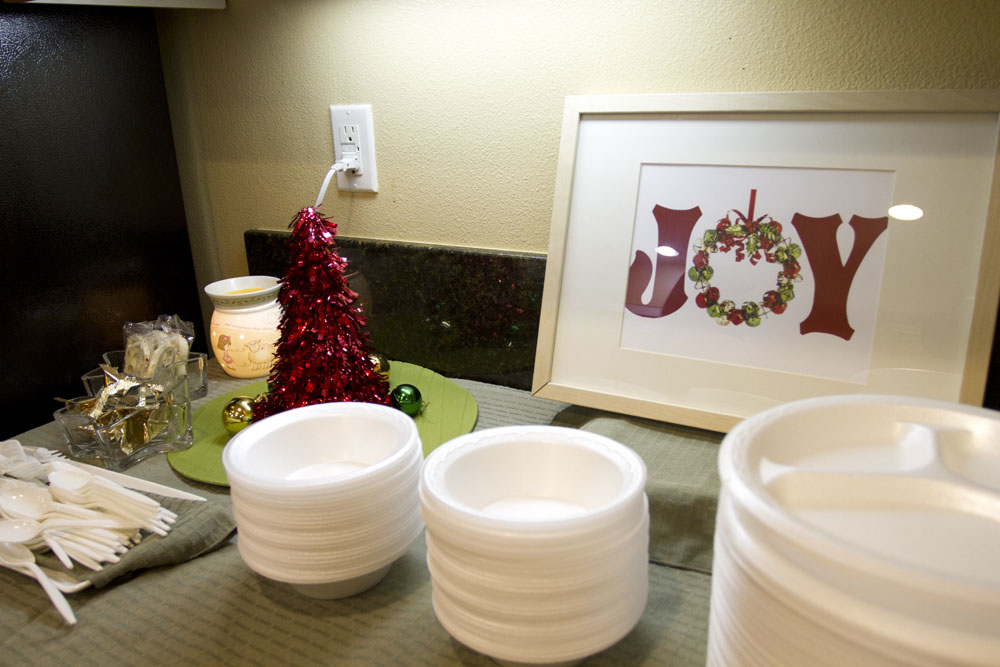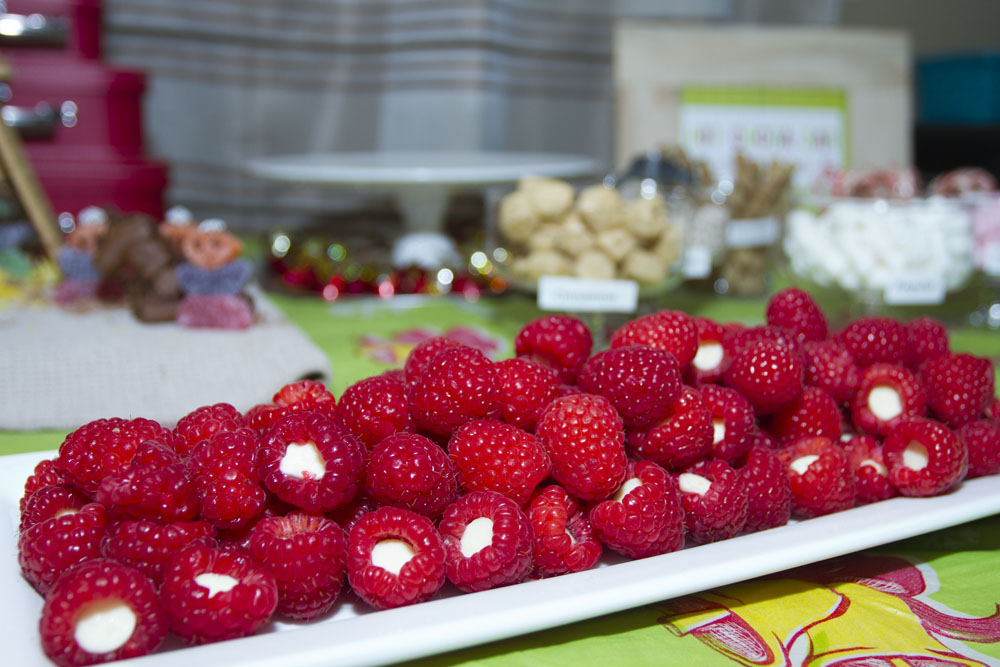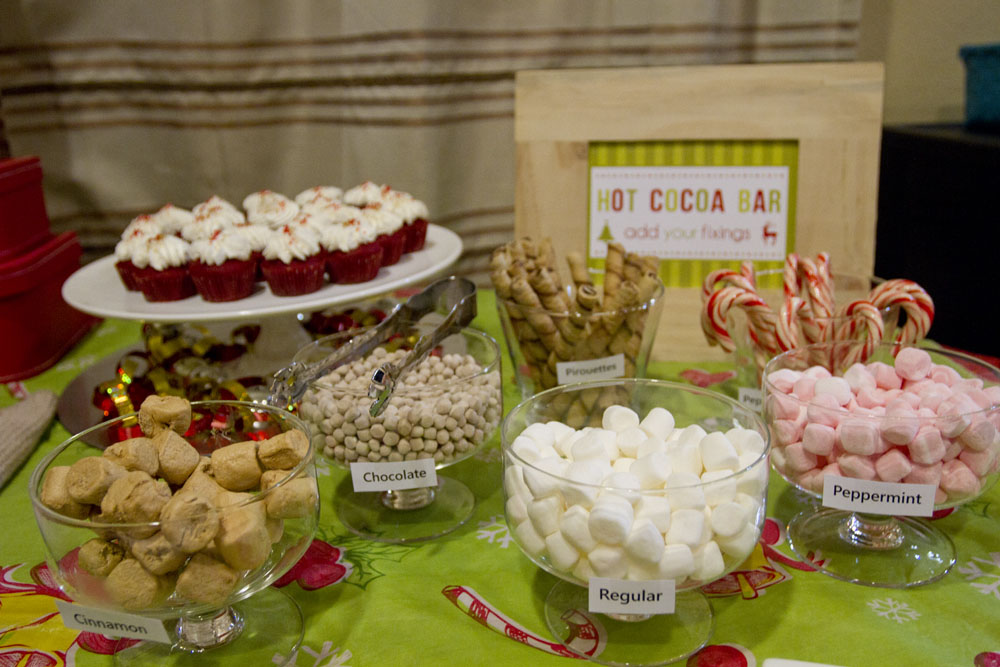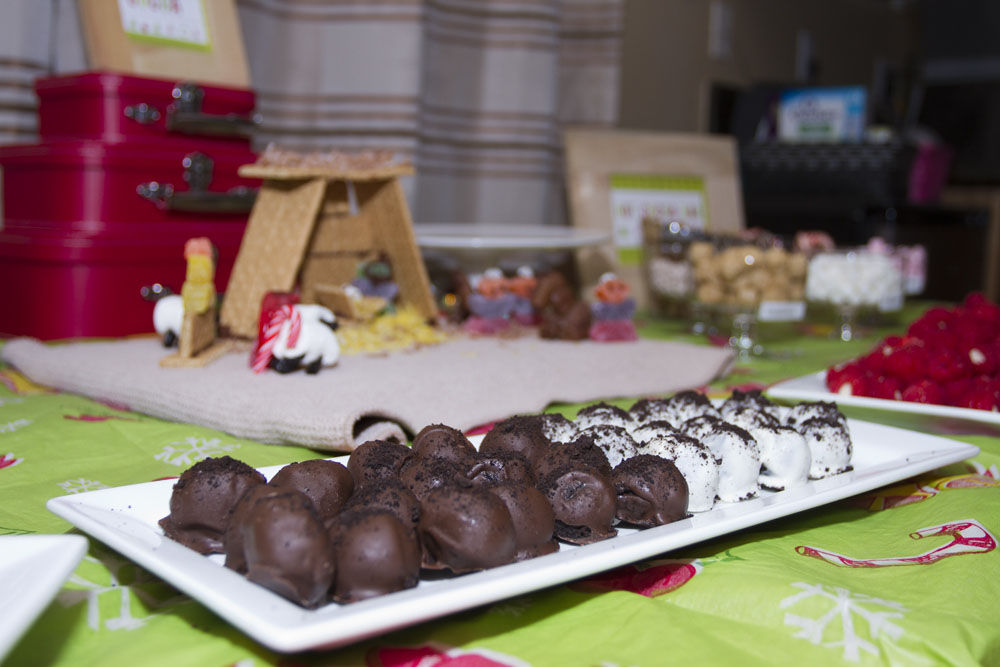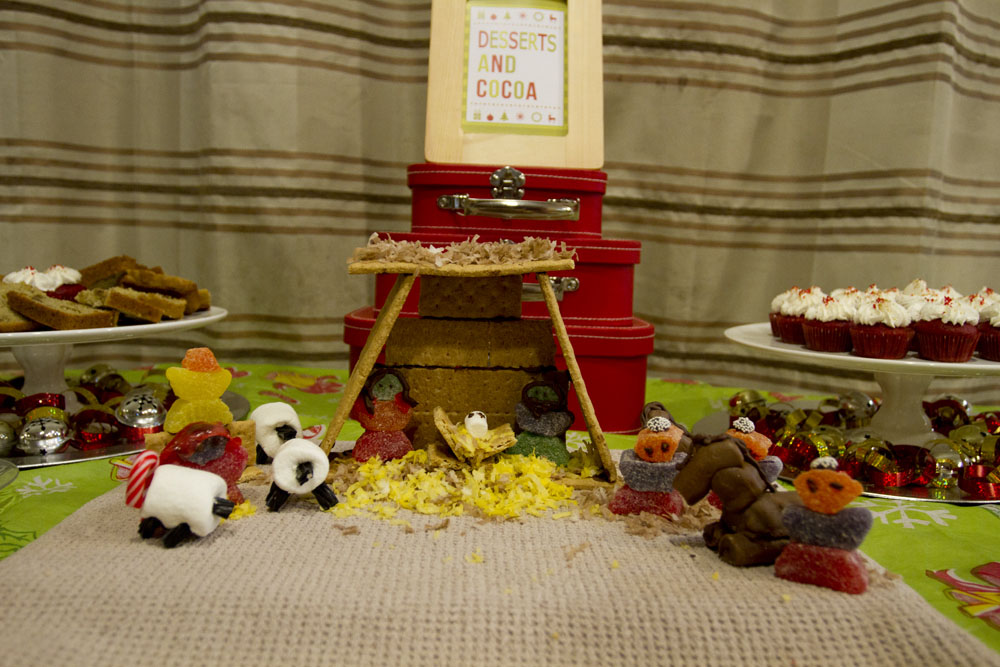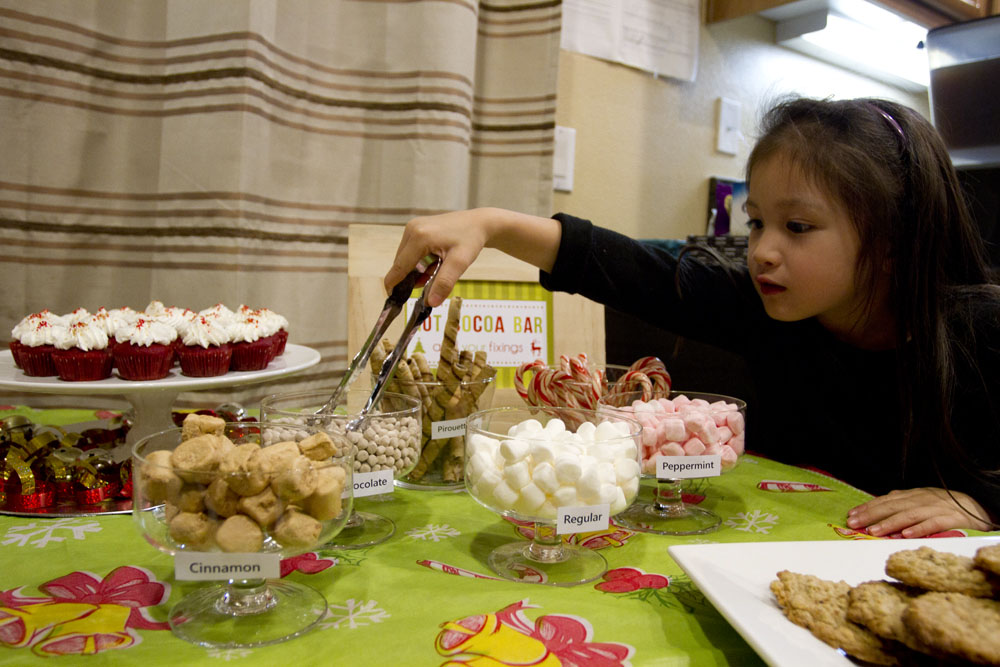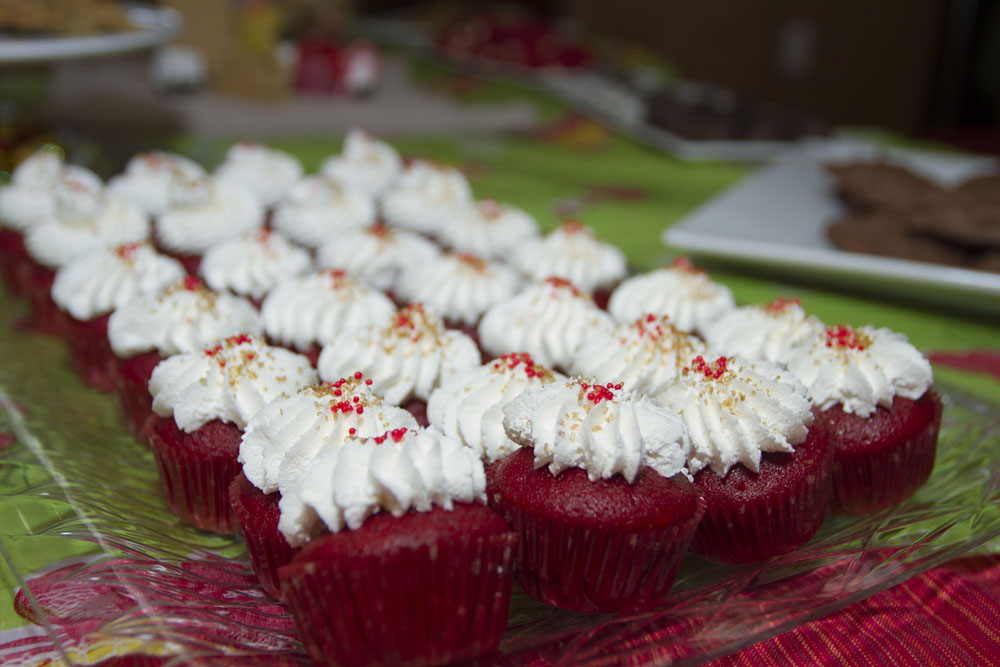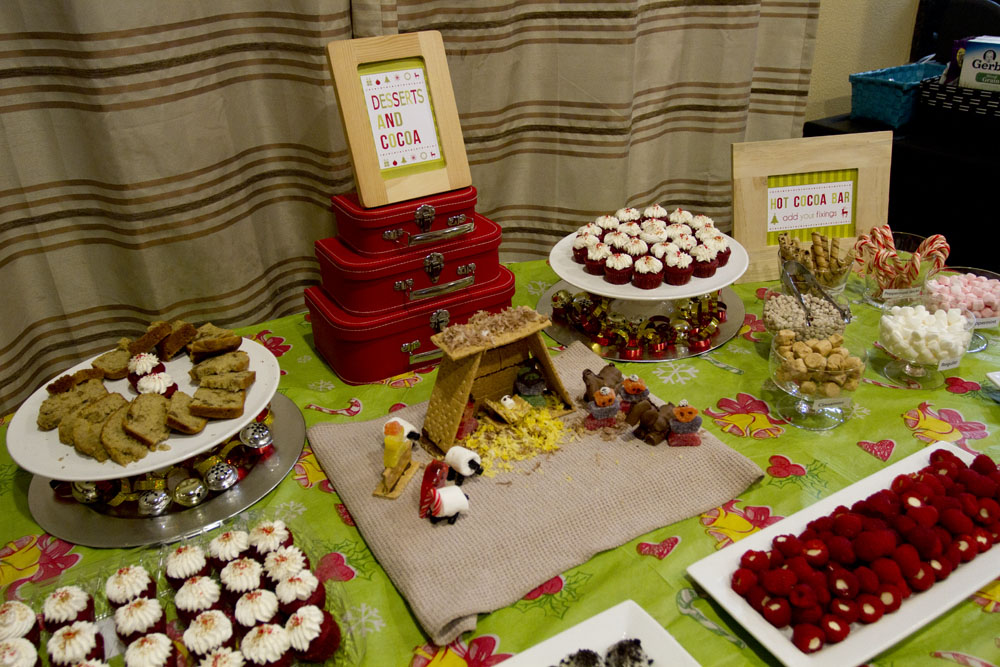 Counting down the days until next year's Christmas Party!