Music + Love + Missions {a benefit dinner & concert}
---
Last year, my hubby's side of the family (all 13 of us) embarked on a 10 day medical & dental missions trip to the Philippines. Half of us have no medical training but what we did have to offer was a willing heart to serve the people of Palawan, Philippines.  I was assigned to the pharmacy with the task of filling each person's prescription. By the end of the 10th day, we had the amazing privilege of providing medical & dental services to roughly 3,000 people.
In preparation for medical missions 2013 to Dumaguete and Cebu, our church hosted a benefit dinner and concert. Since my family would not be participating this year, I donated my time and resources to decorate the event.
Since Christmas is around the corner, we decided to simply add on to the existing Christmas decor in the church hall. We went with a traditional color scheme of red, gold, silver, and greenery.  For the table decor, I created a mixture of tall and short centerpieces. The tall centerpieces included a tall glass vase (purchased from Home Goods) filled with ornaments, gold sprays, garland, and poinsettia (all purchased from the Dollar Tree). Low centerpieces consisted of gold horns, poinsettias and small drum & jingle bell ornaments.  All centerpieces were placed on red chargers also purchased from the Dollar Tree.   I wanted to make sure that the theme of music and Christmas permeated throughout the decor. These centerpieces can be easily replicated at less than $10 each.
The Dessert Table consisted of a mixture of store bought and homemade treats donated by church members. Red Velvet and Chocolate Cupcakes were provided by Abby of Piece of Cake, Oreo Truffles handmade by my sister-in-law, and Pecan Tarts made by yours truly (recipe here). The rest of the goodies were bought from Costco. Brownie Bites were topped with peppermint kisses and peppermint bark broken to smaller pieces. For the decor I used a gold backdrop and framed the table with two floral arrangements. Garland adorned the front of the table to pull the whole decor together.
The last element of the room was an information table dedicated to educating our guests about what happens on the medical & dental mission trips. I included a map of the Philippines highlighting all the areas we have served since the we began sending short-term missionaries in 2004. Also a slide show documenting our last two trips played throughout the night.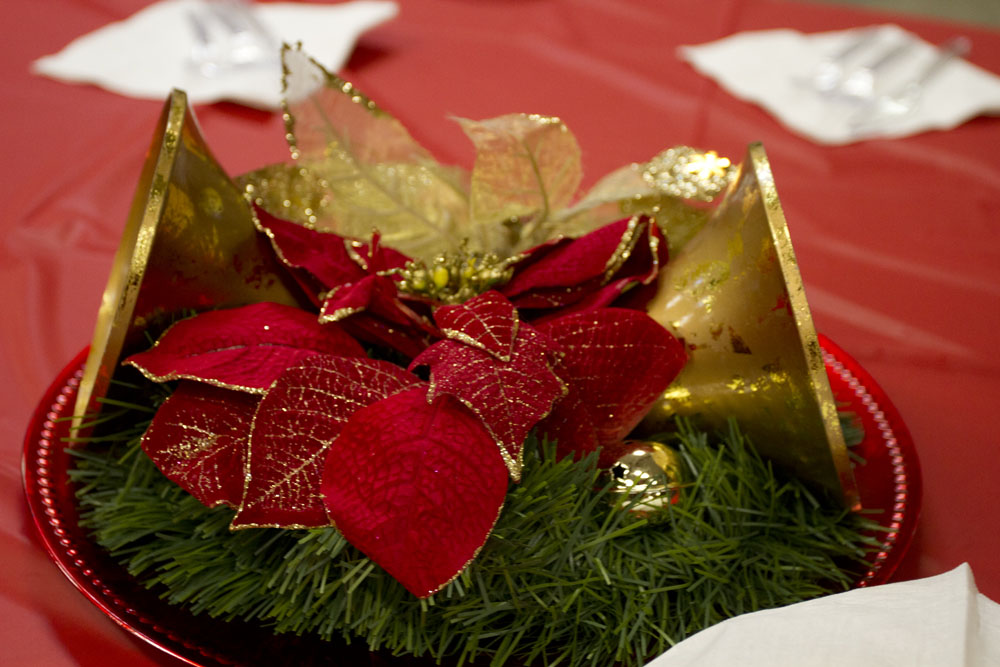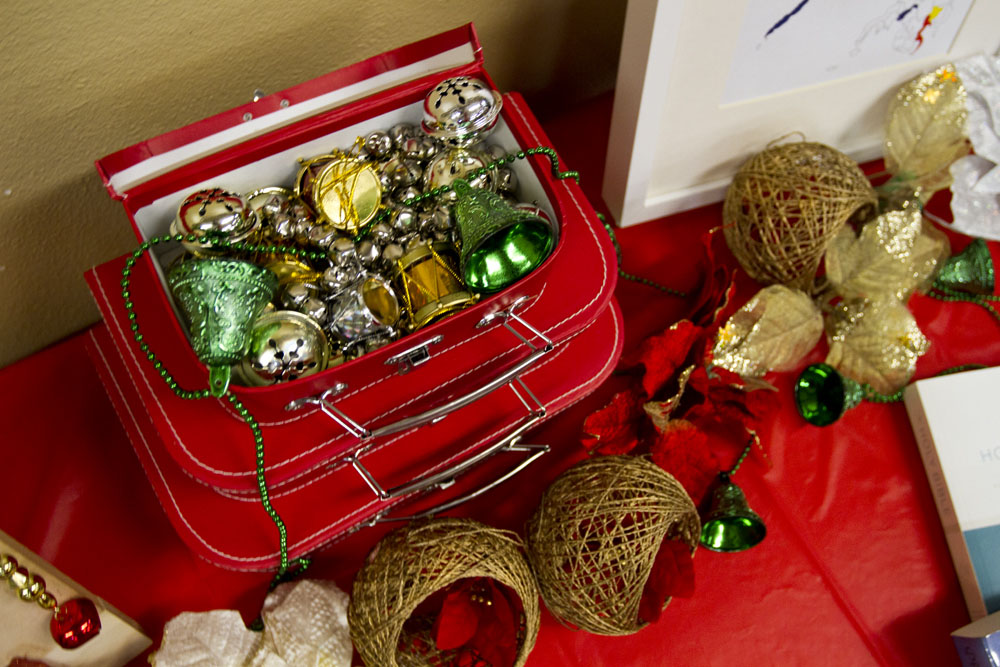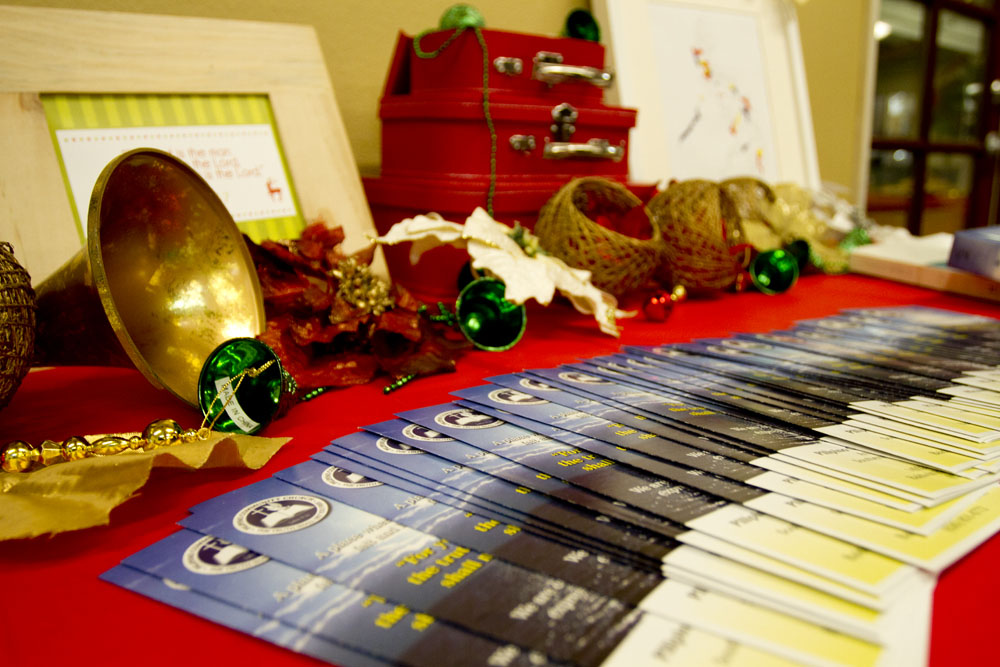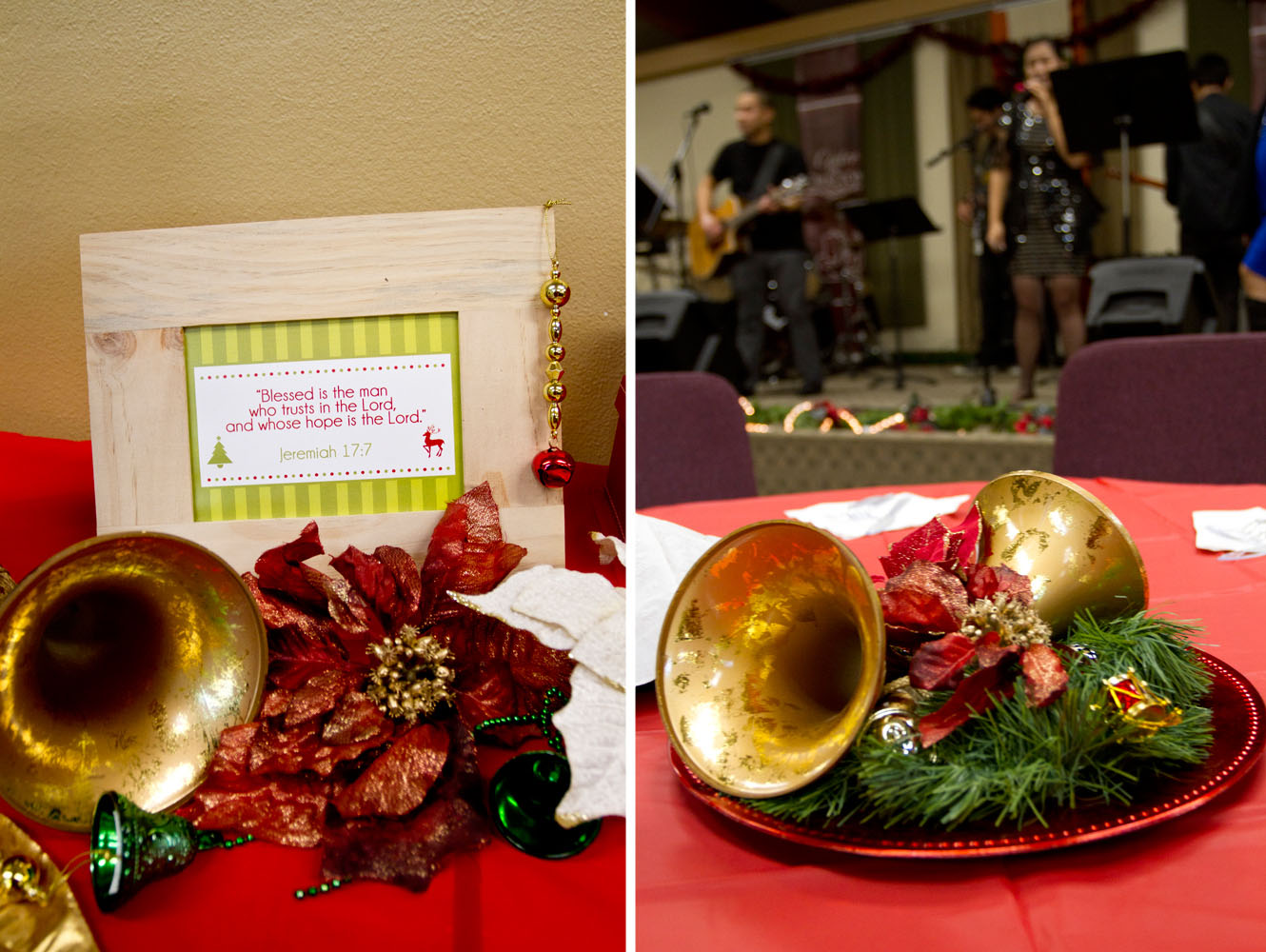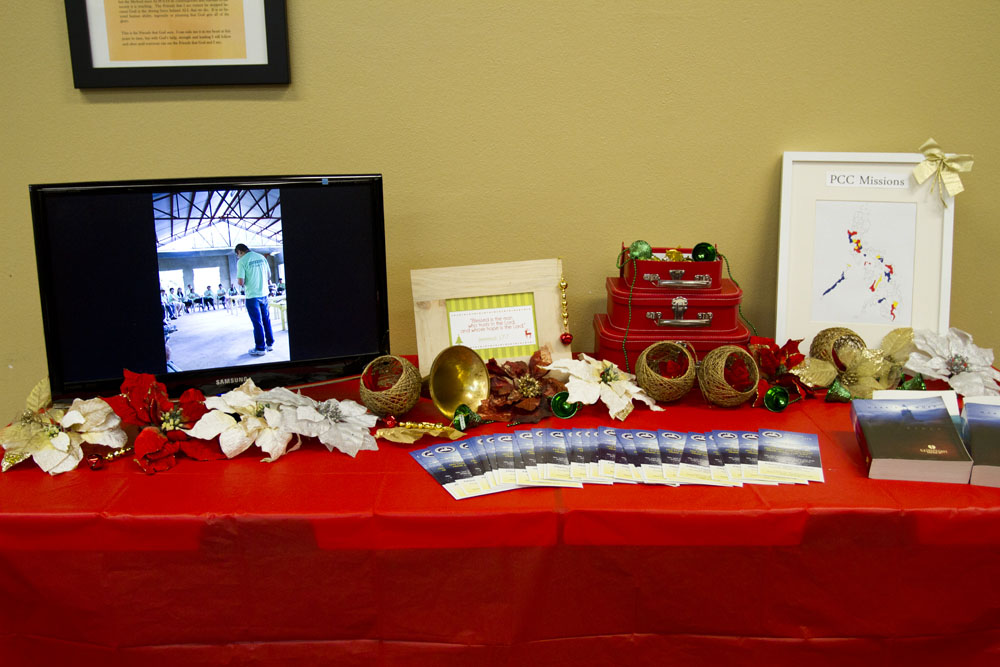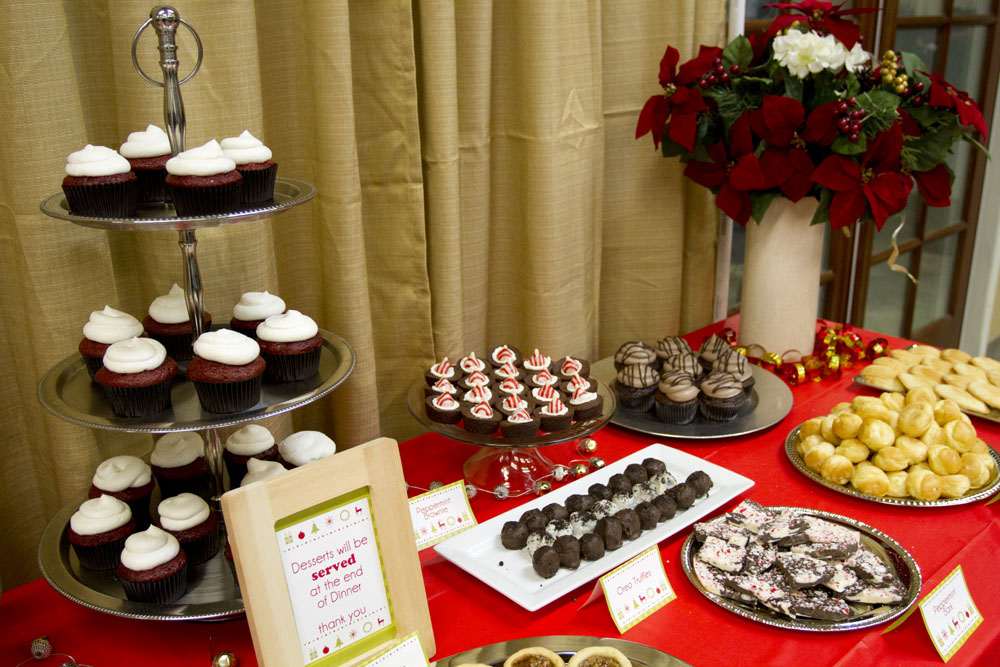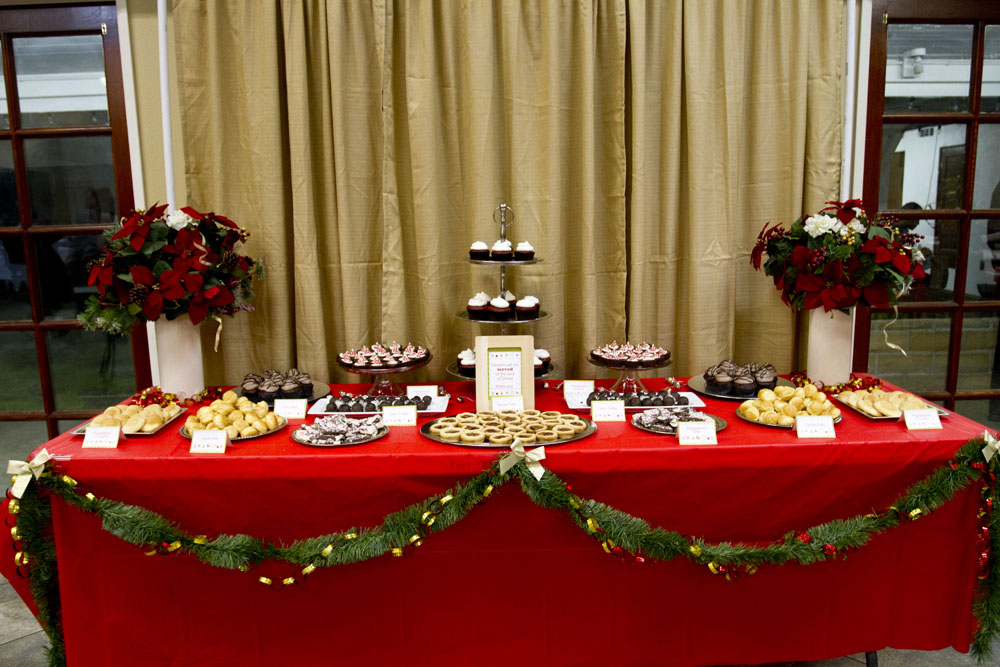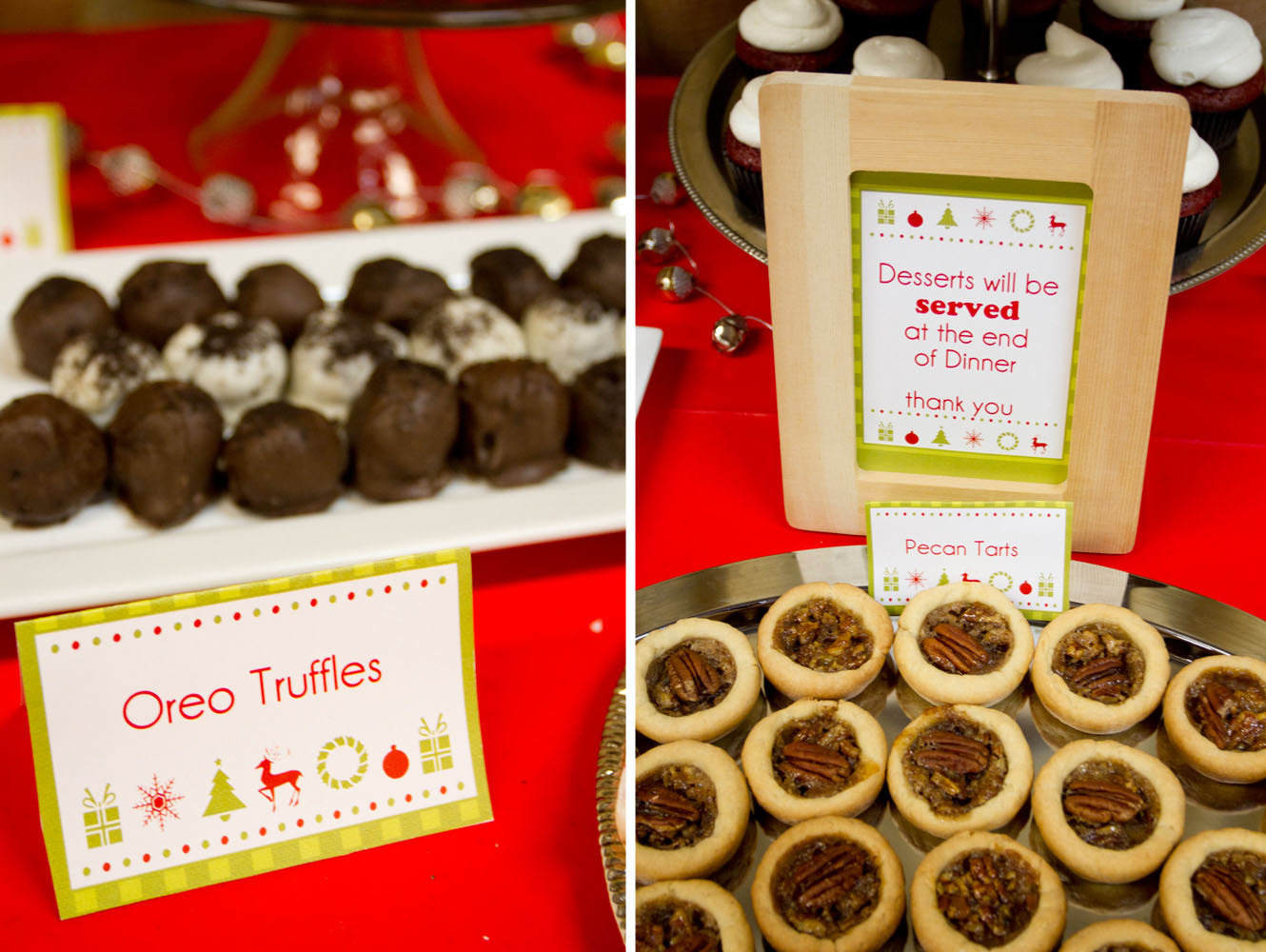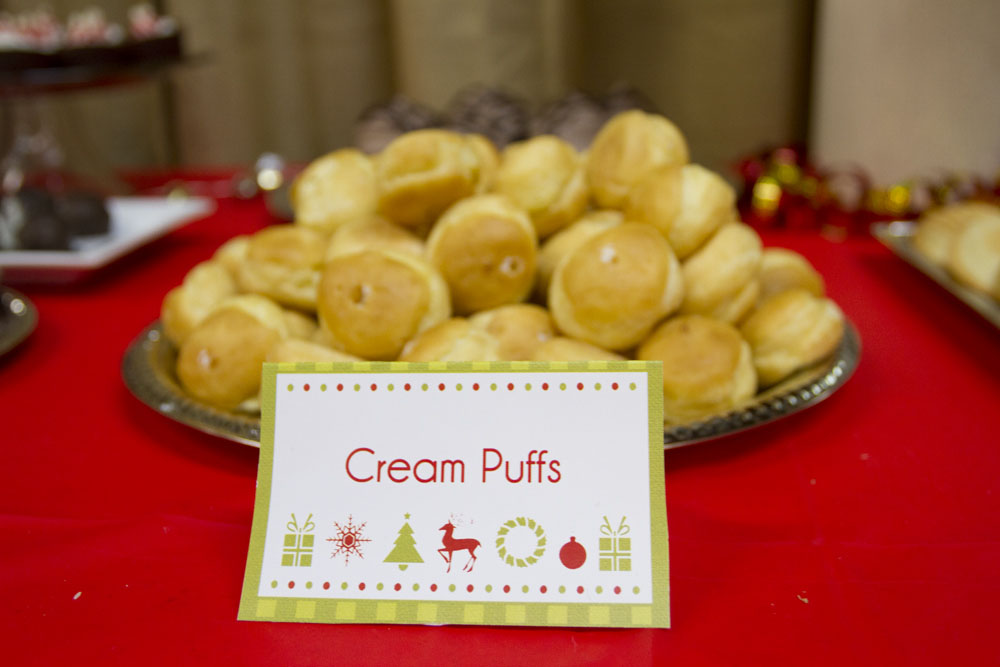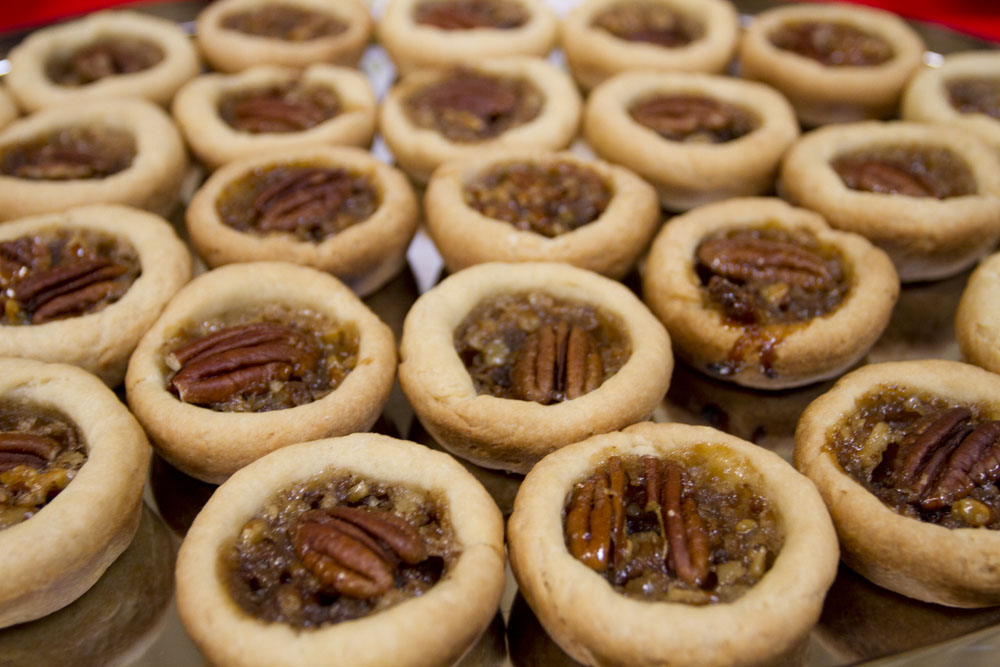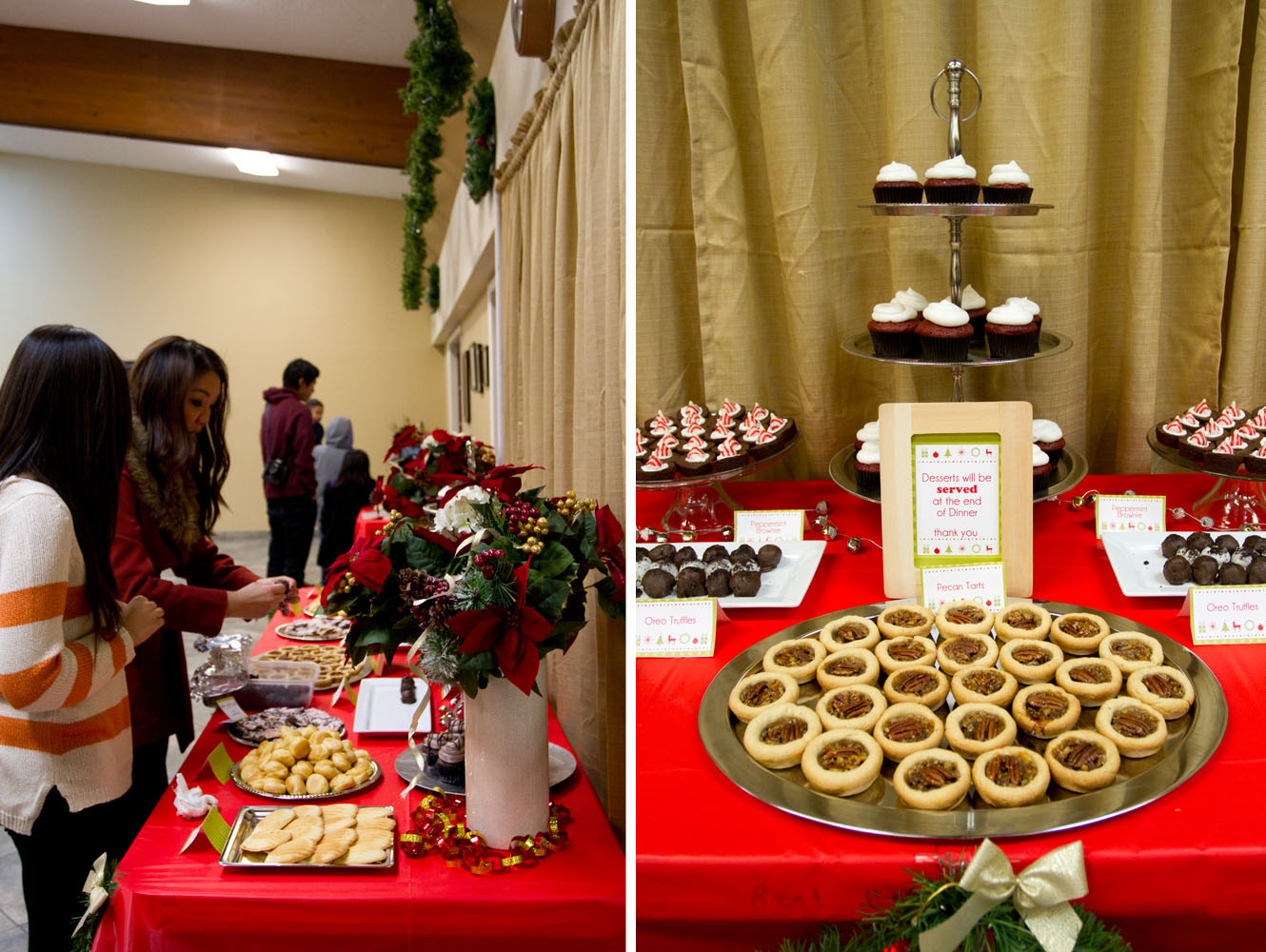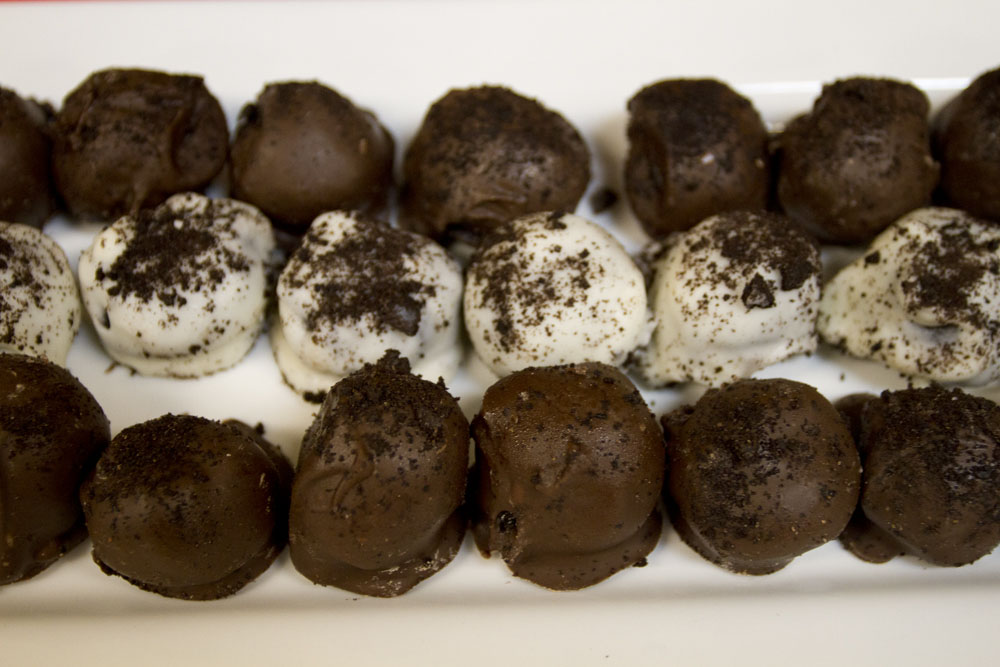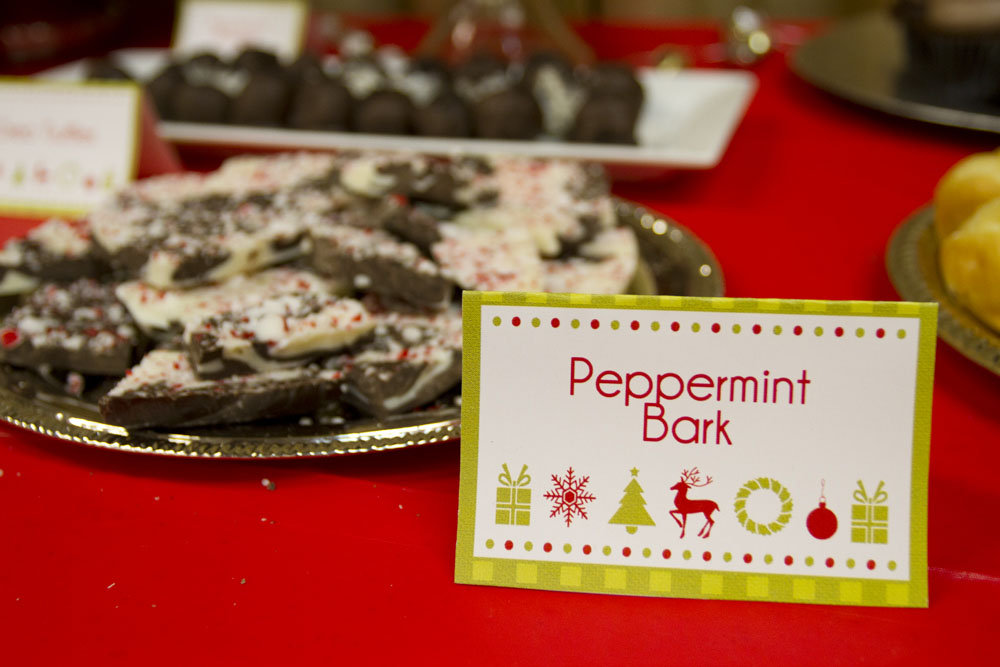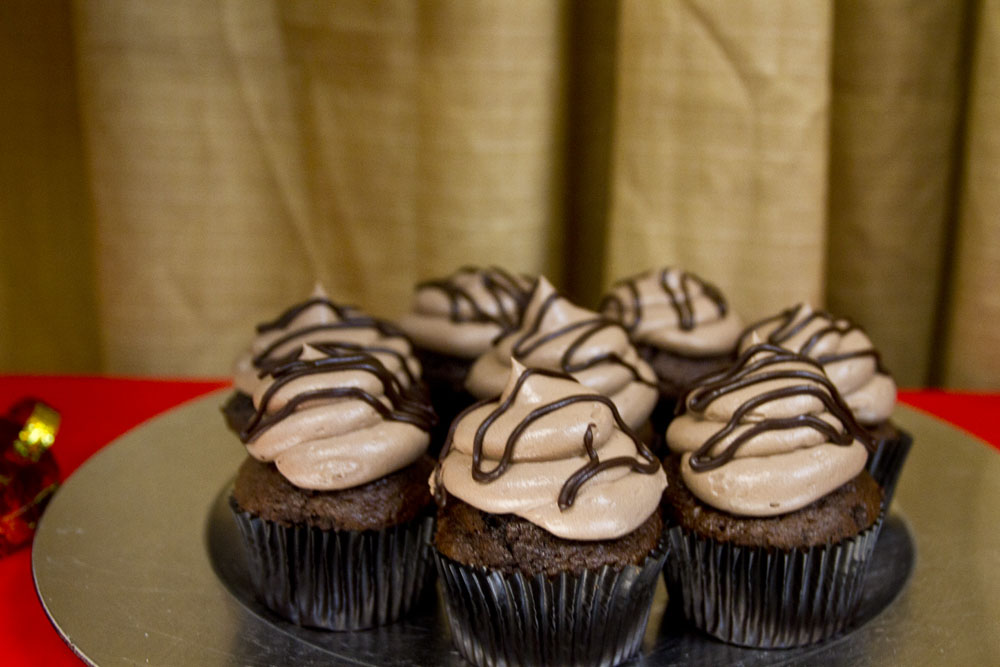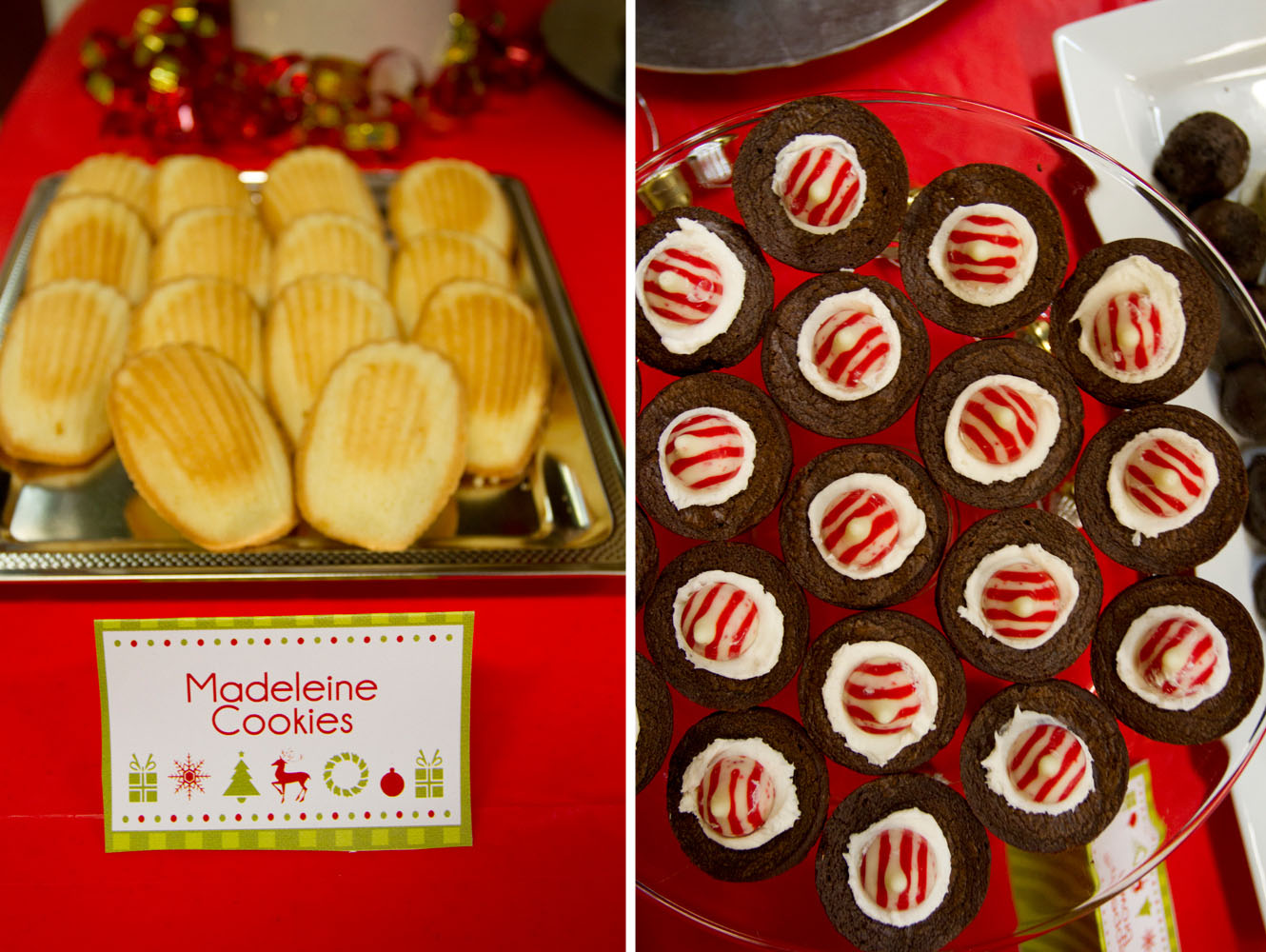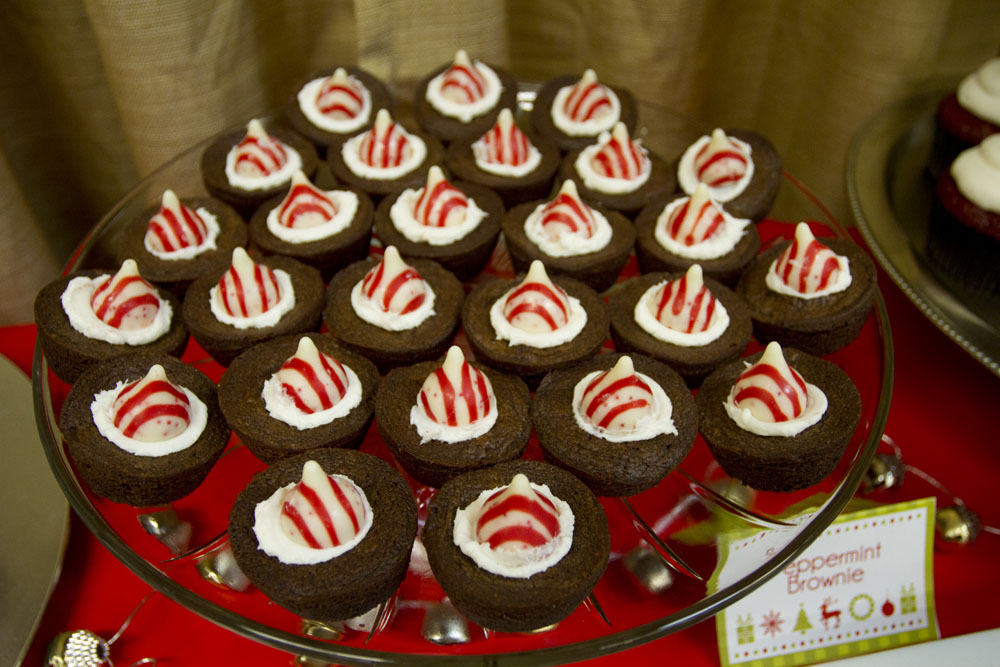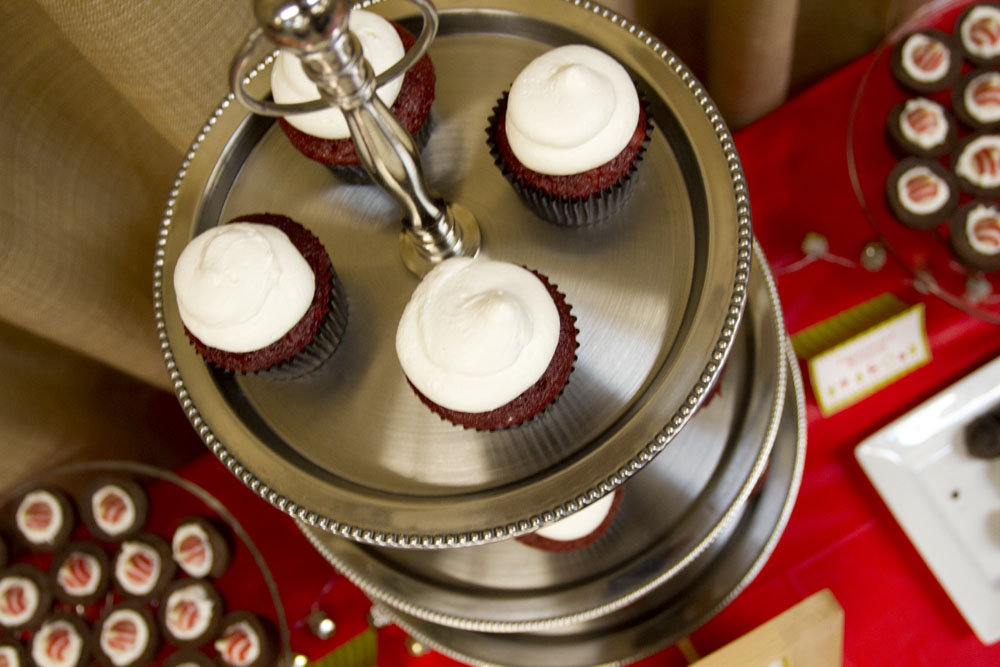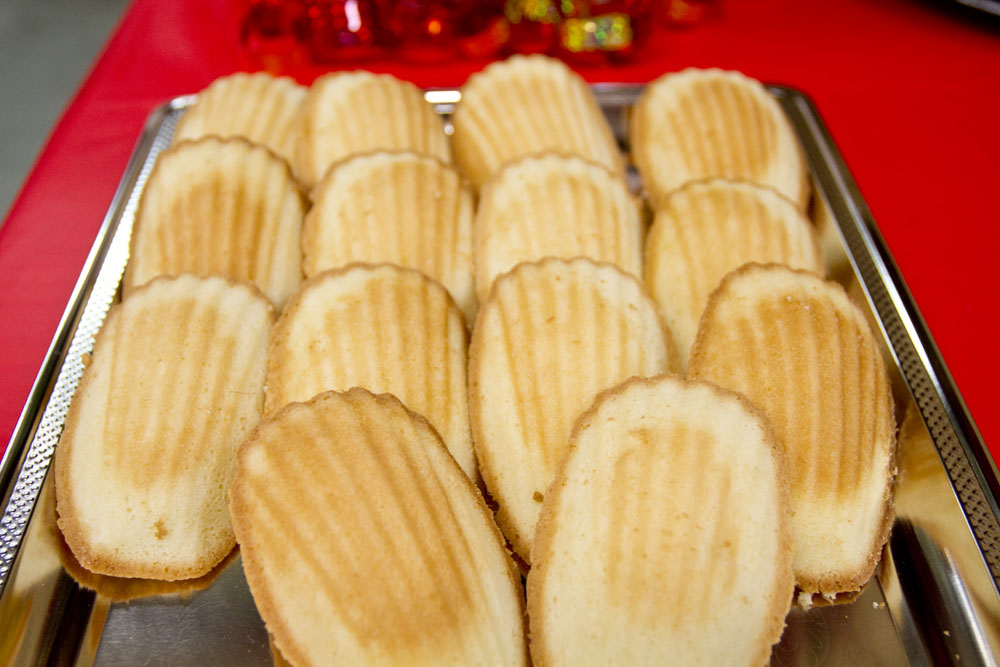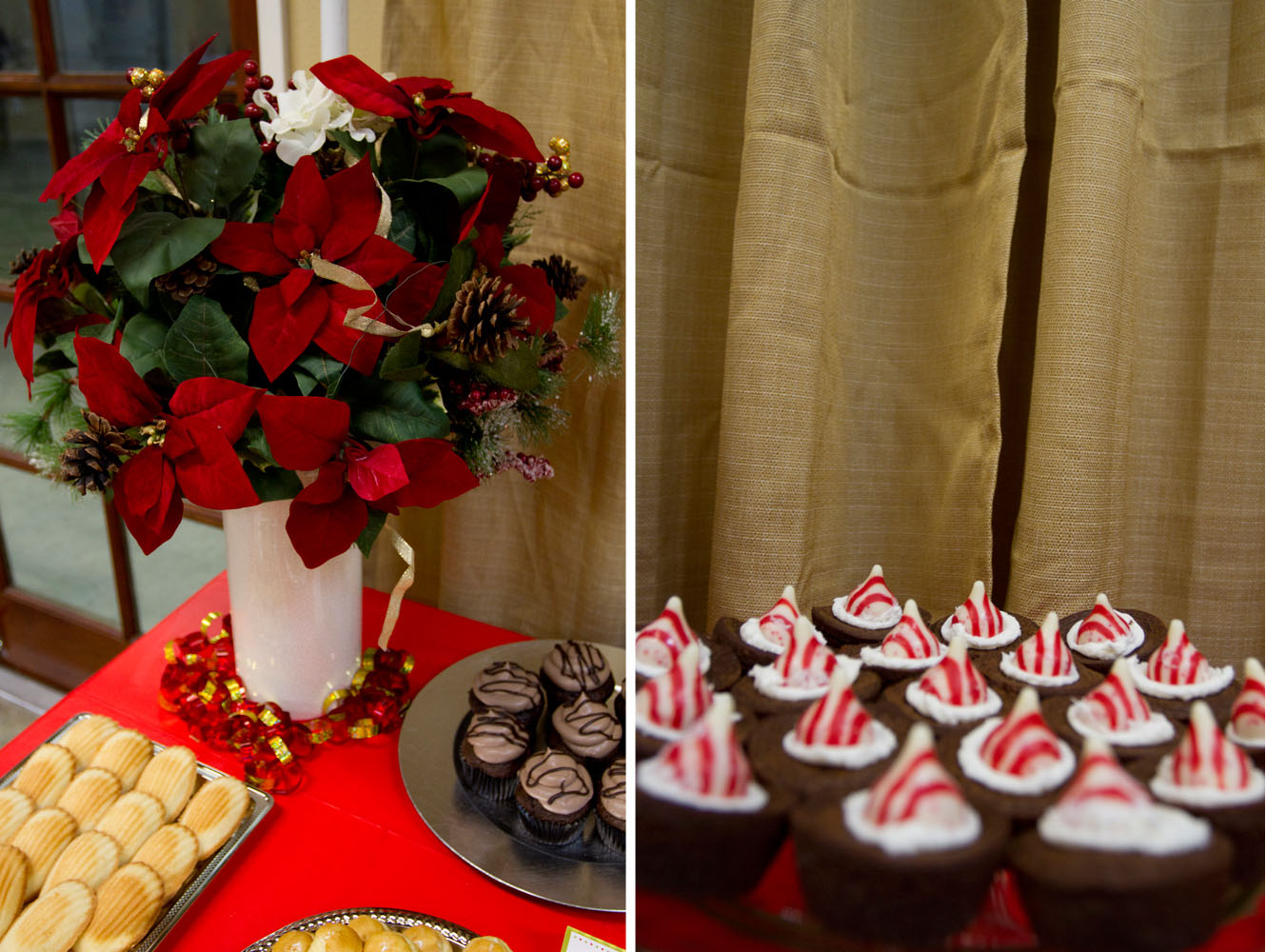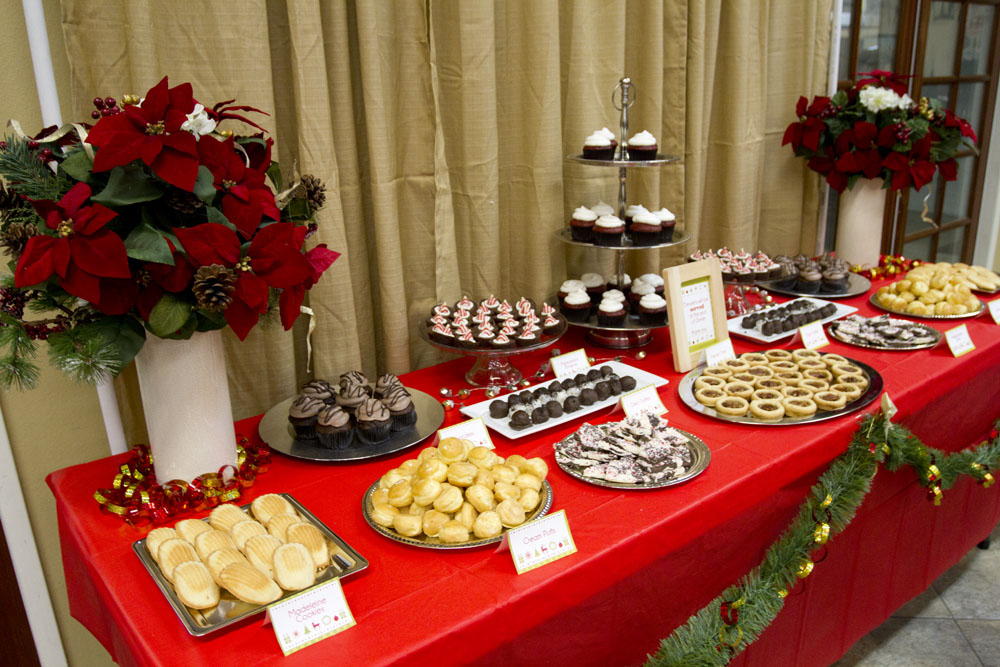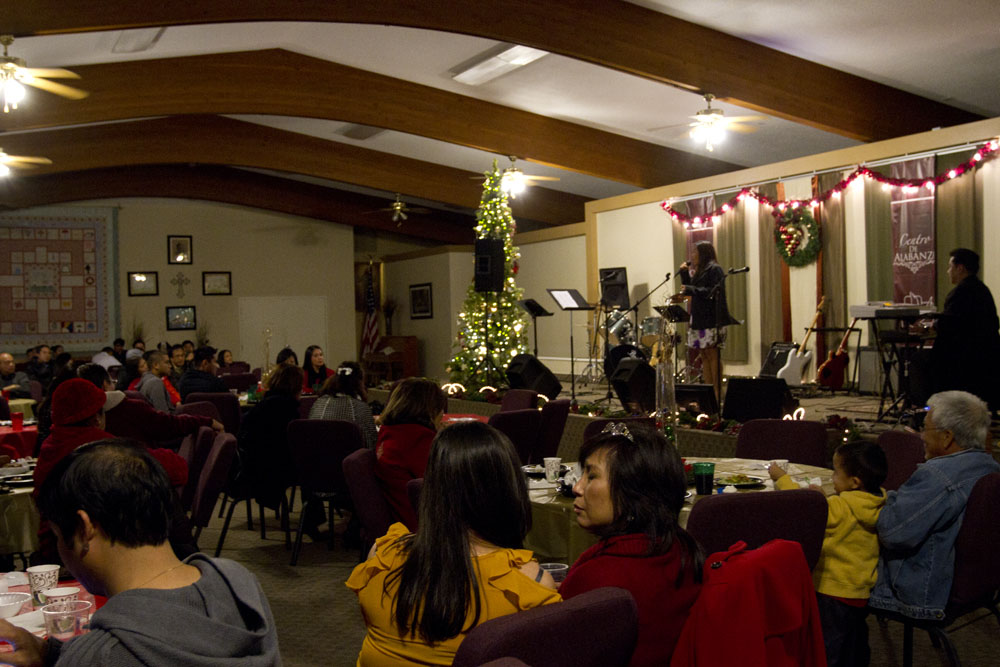 The night was filled with good food and talented musicians. The best part was knowing that all the proceeds raised would be going to a great cause. Thank you to everyone who attended and for the continued support. I am truly excited to see the Lord work through the missions trip in February 2013. We asked for your prayers as we plan and prepare for the great task at hand.