Merry Christmas Charlie Brown
---
Christmas in our house is never complete without watching A Charlie Brown Christmas. My husband began that tradition when he was a young boy and is now determined to share it with our little one. I was thrilled to find out that one of our  faithful clients were planning their company Christmas party around a Charlie Brown Christmas theme. This was my first event since the birth of our daughter and so I knew that I had to keep it simple in preparation but fun in the details. Right away I knew I had  to borrow my hubby's Charlie Brown Christmas Tree for the table centerpiece. Yes, he insists that we have this tree up during the holidays to remind us what Christmas is truly all about. I purchased a snow scene setter from amazon as the backdrop and covered the table with snow blankets from Big Lots. I wanted to recreate the scene of the poor little tree out in the cold snow. I framed a beautiful quote from Linus, "I never thought it was a bad little tree…maybe it just needs a little love." Getting inspiration from Snoopy's festive dog house, I covered the table with colorful christmas lights. I re-used my metallic Christmas trees from a previous event to mimic the colorful trees in the cartoon. White and silver snowflakes bordered the front of the table and a custom made "Merry Christmas" banner was hung above the table. The last added detail were the adorable Kohl's Cares plush toys of Charlie, Snoopy and Woodstock. At $5 each they were such a steal and the money goes to charity! My trusted partner Abby, of Piece of Cake, filled platters of maple bacon and red velvet cupcakes, nutella and white chocolate peppermint trifles, and cranberry bliss and affogato macarons. Both young and old in attendance enjoyed our Charlie Brown Christmas dessert table. It really was such a wonderful way to start the Christmas season with a theme that reminds us of the true meaning of Christmas.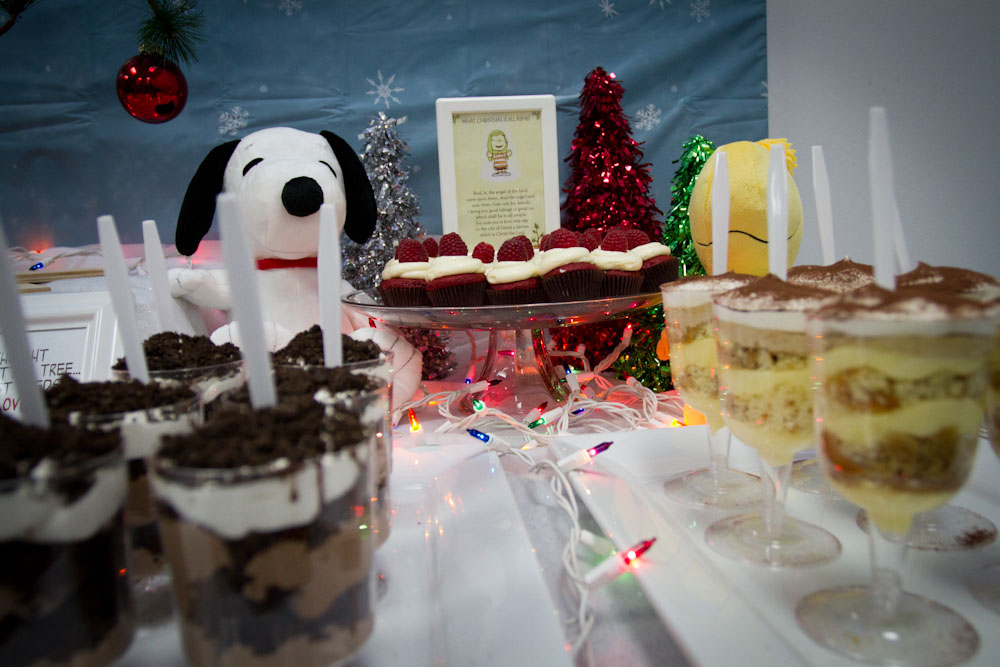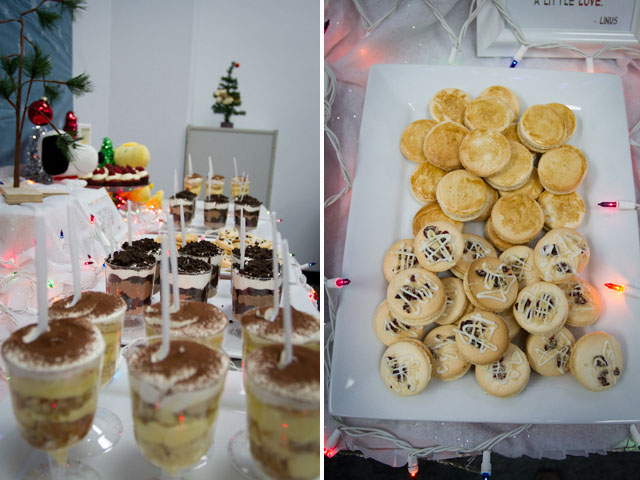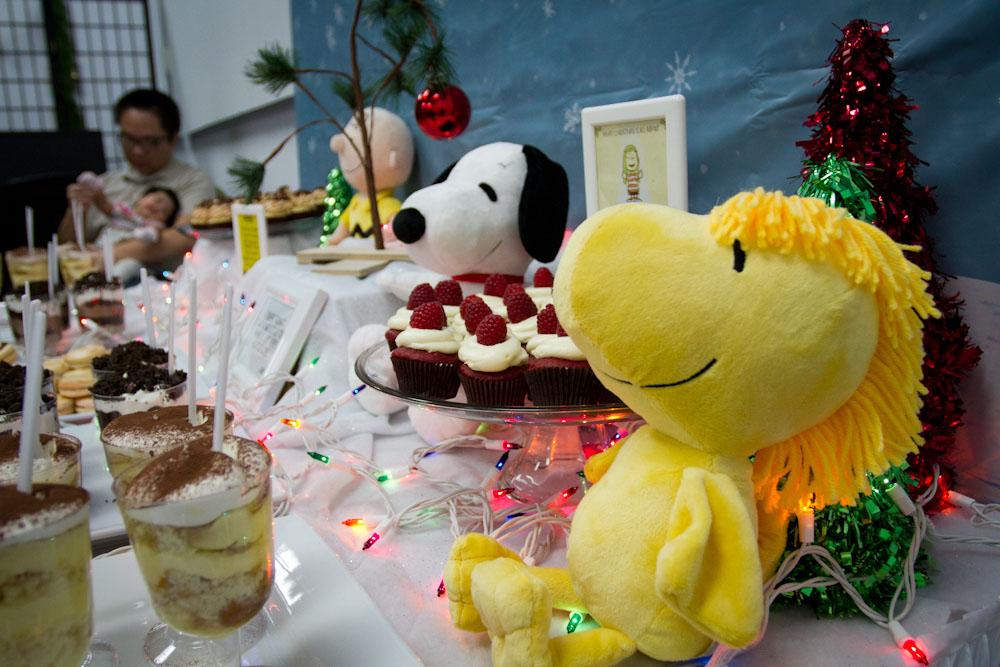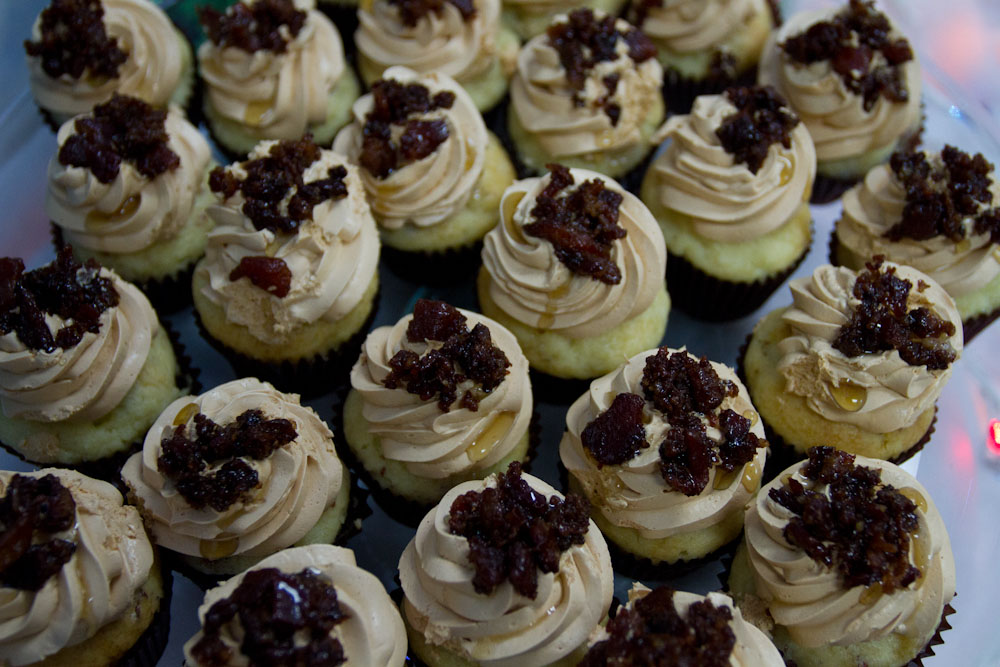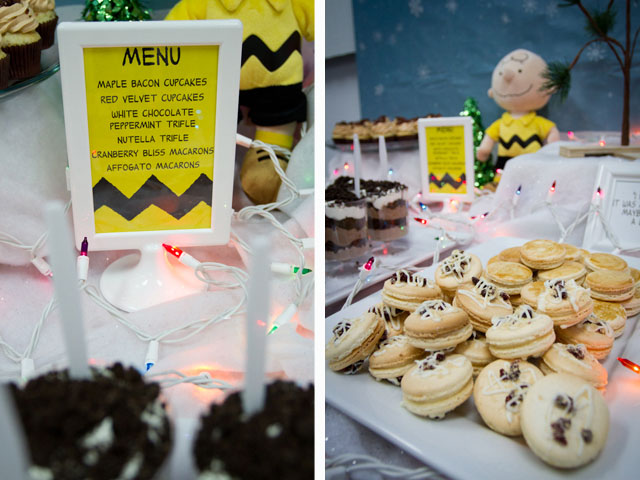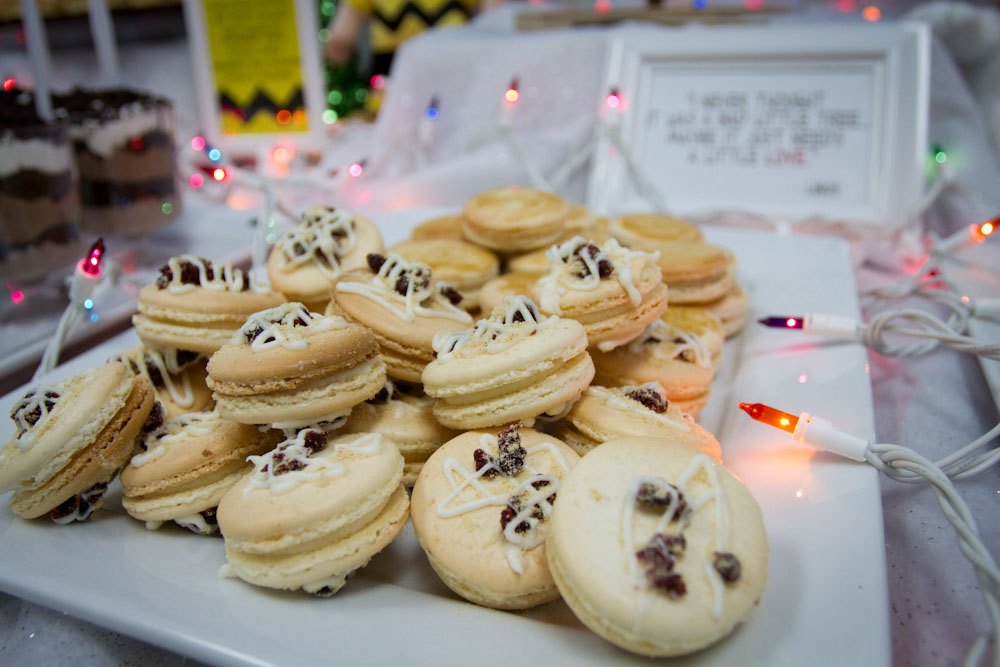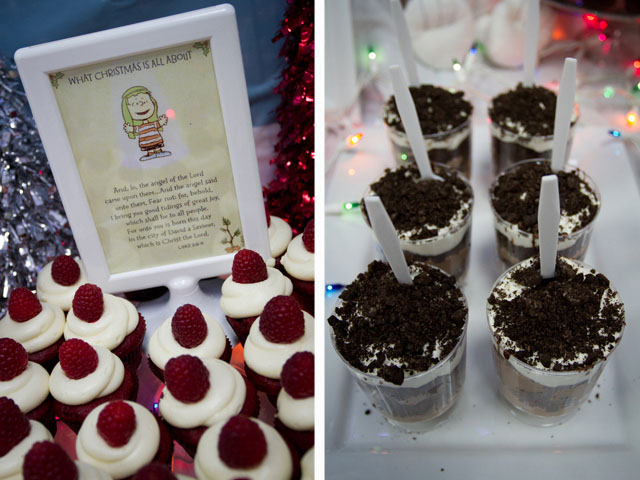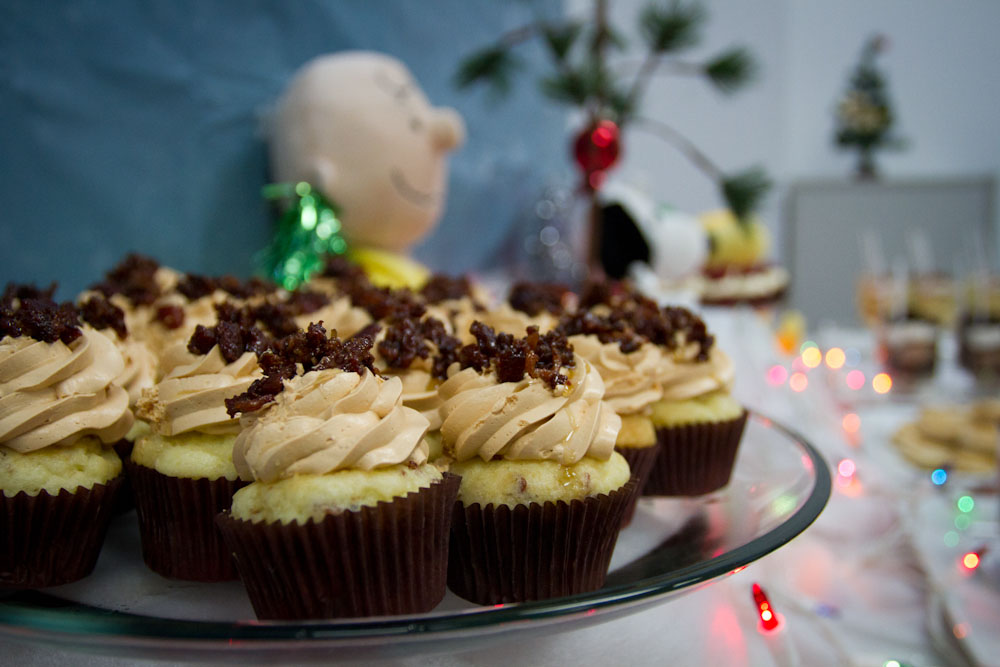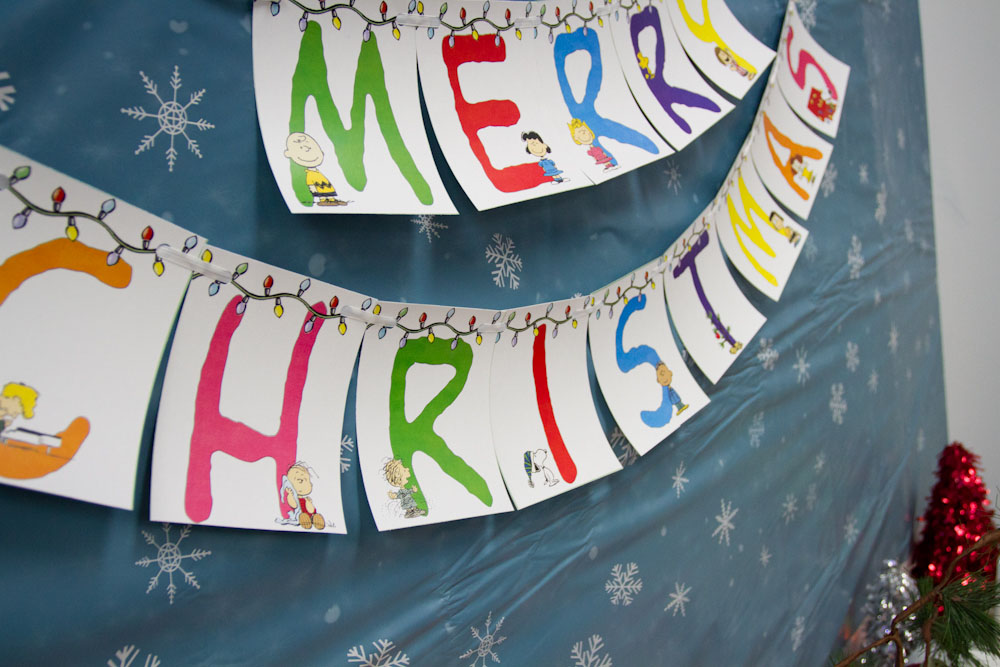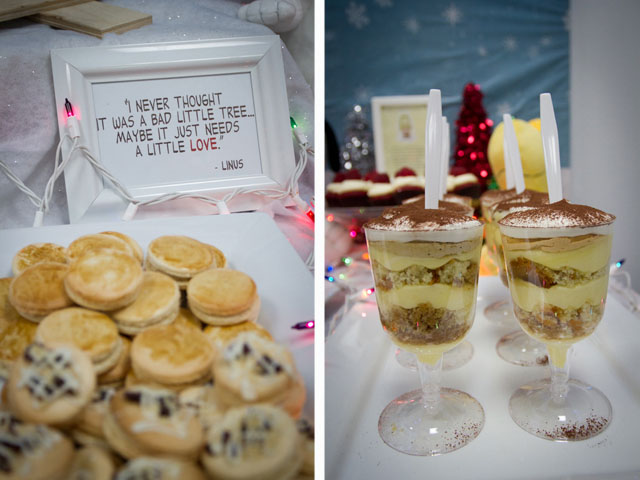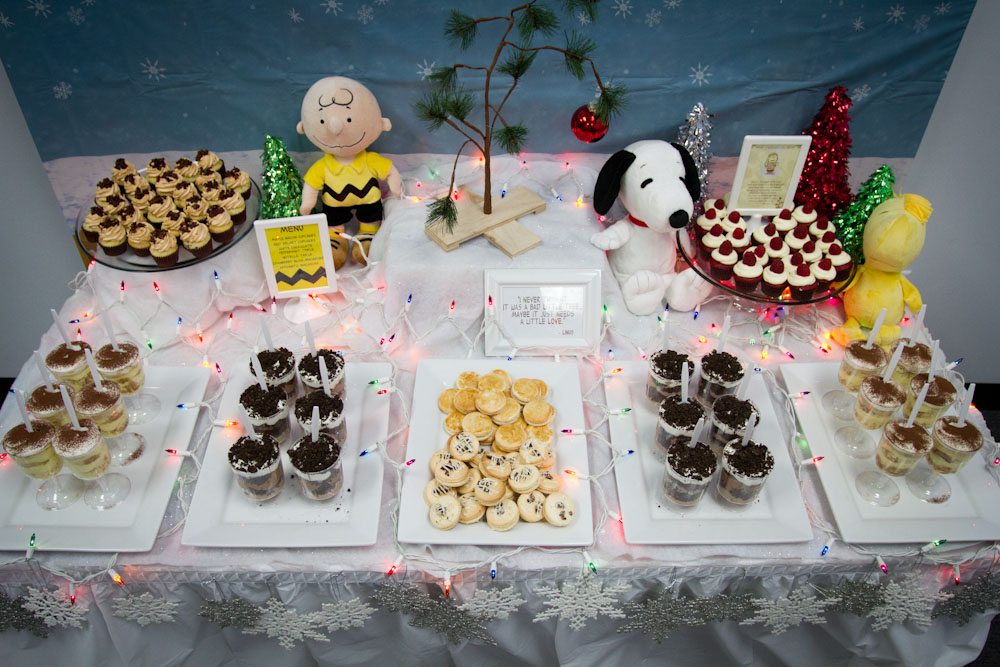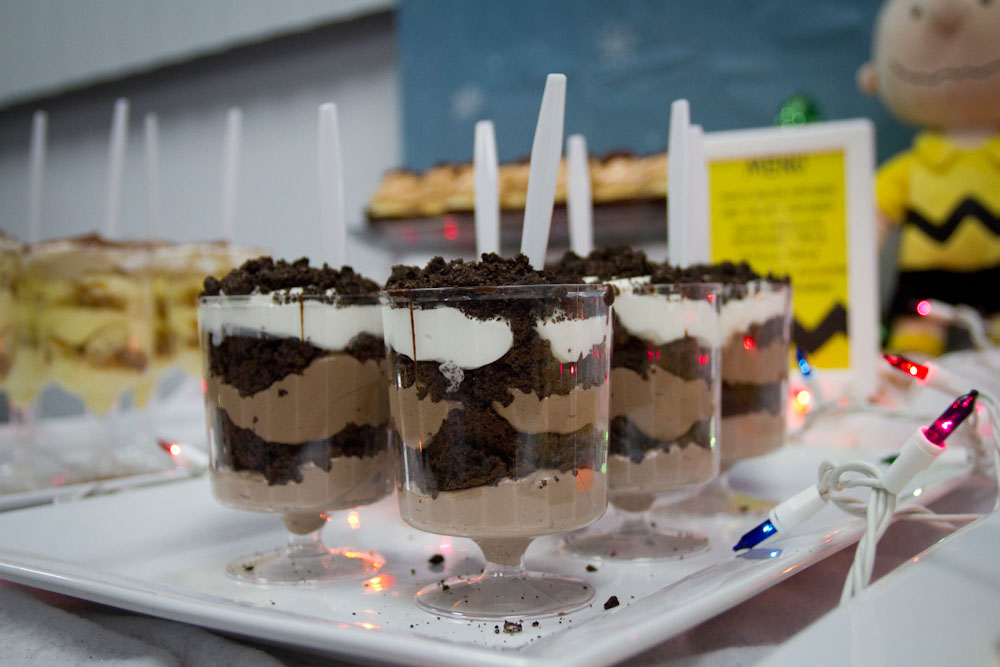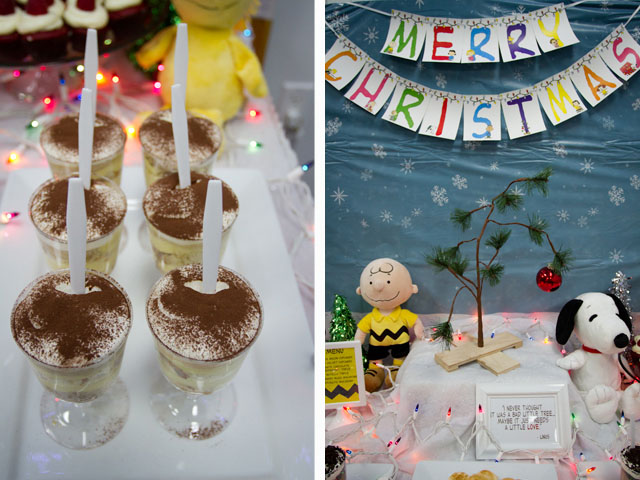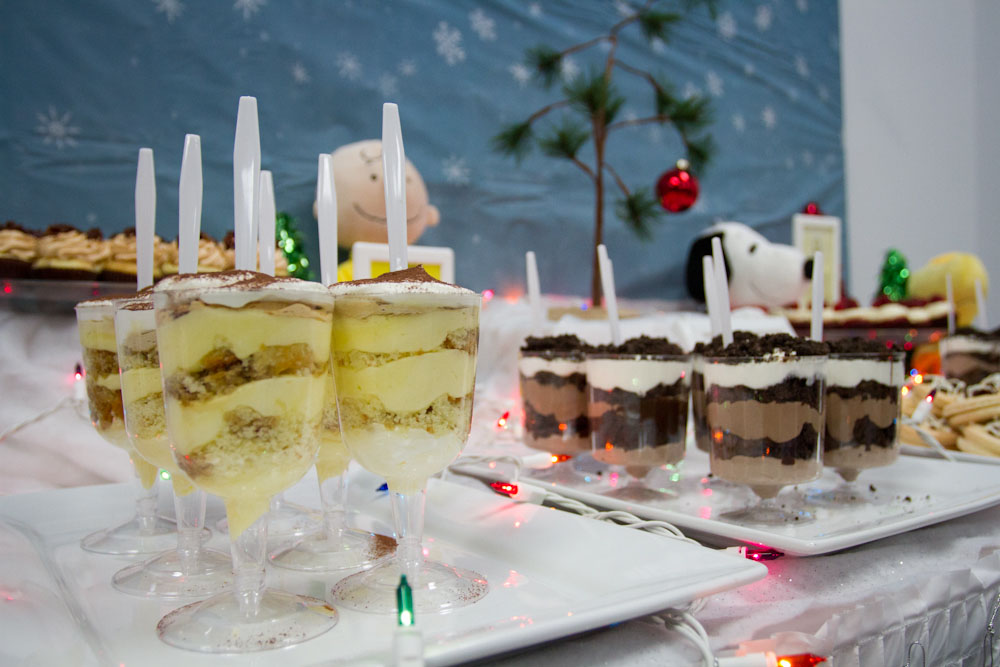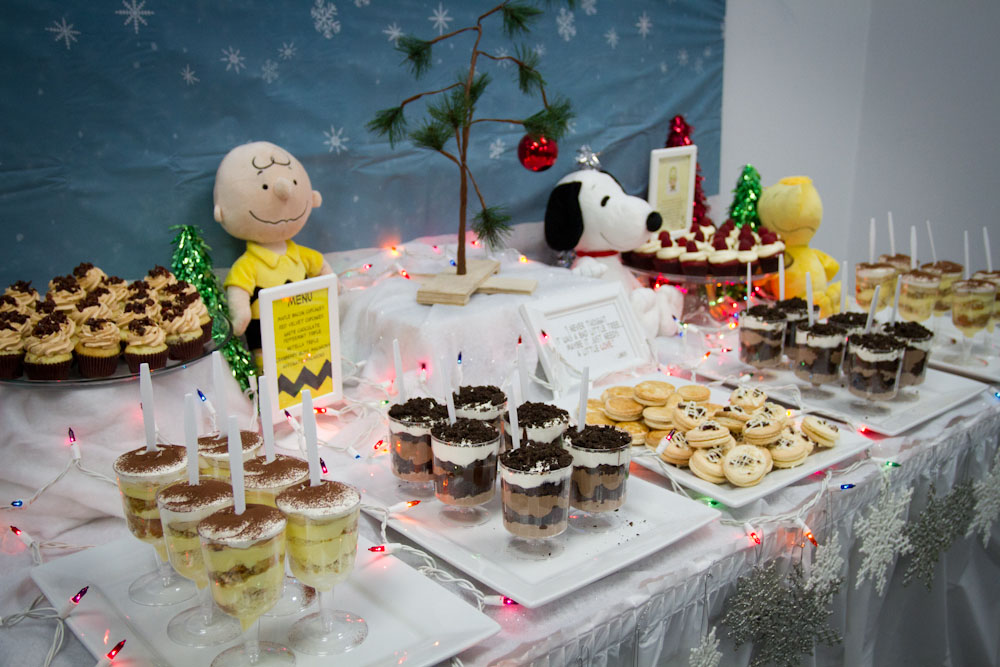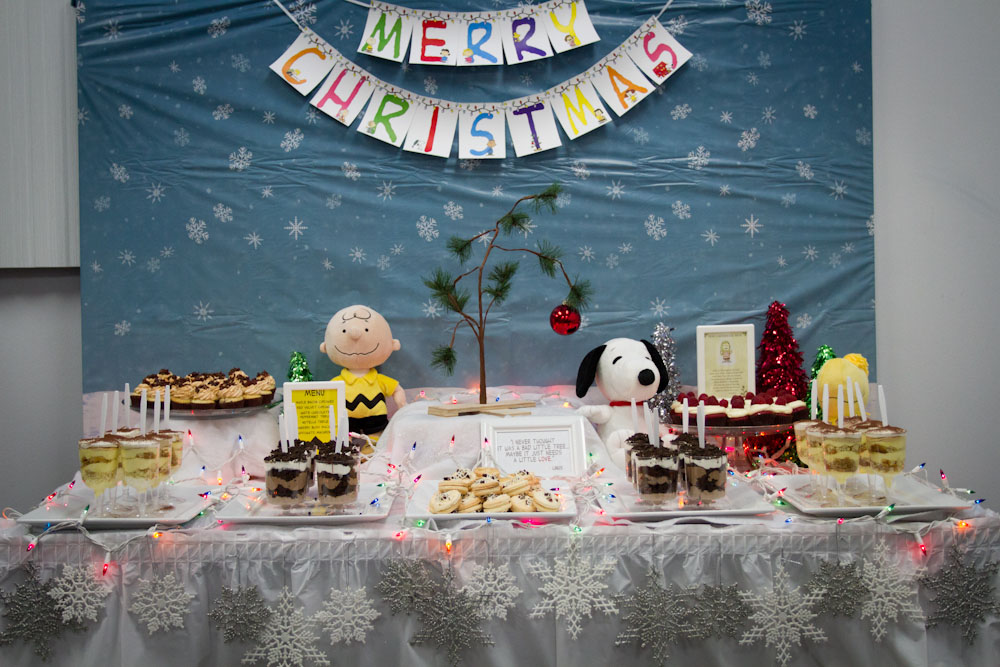 In case you've never had the chance to watch this wonderful Holiday Cartoon, here is a famous quote by Linus sharing the true meaning of Christmas…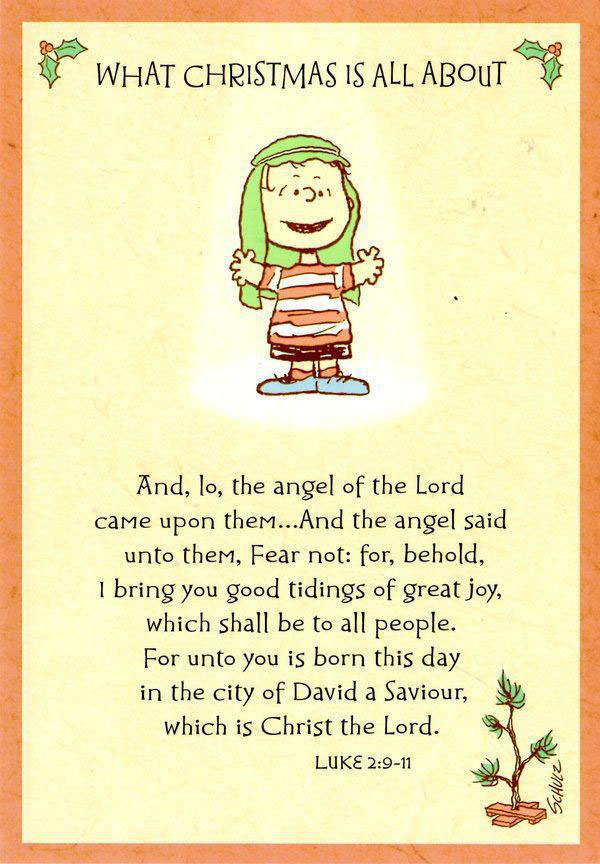 Stay tuned for free printables of my "Merry Christmas" banner featuring all the loveable characters from the cartoon.
December 21, 2013
a charlie brown christmas, affogato macarons, charlie brown christmas dessert table, charlie brown christmas tree, cranberry bliss macarons, Dessert Table, kohls care plush toys, maple bacon cupcakes, metallic christmas trees, nutella trifle, red velvet cupcakes, snow scene setter, white chocolate peppermint trifle