{Free Printables} "She Said Oui" Bridal Wishes Card
---
As a Bride-to-be, wishes and advice from seasoned wives can be a god send, a good laugh or just plain daunting. I enjoy creating wish/advice cards for bridal showers that ask specific questions or are fill-in-the-blank rather than a blank slate. This helps your guests think of more specific examples and answers making them more inclined to fill out the card. I hate seeing beautiful party printables left blank at the end of an event and go to waste.
For this Love is Brewing Parisian Bridal Tea Party, I created a simple wishes card using a stunning image of a bride and groom with the Eiffel Tower in the background.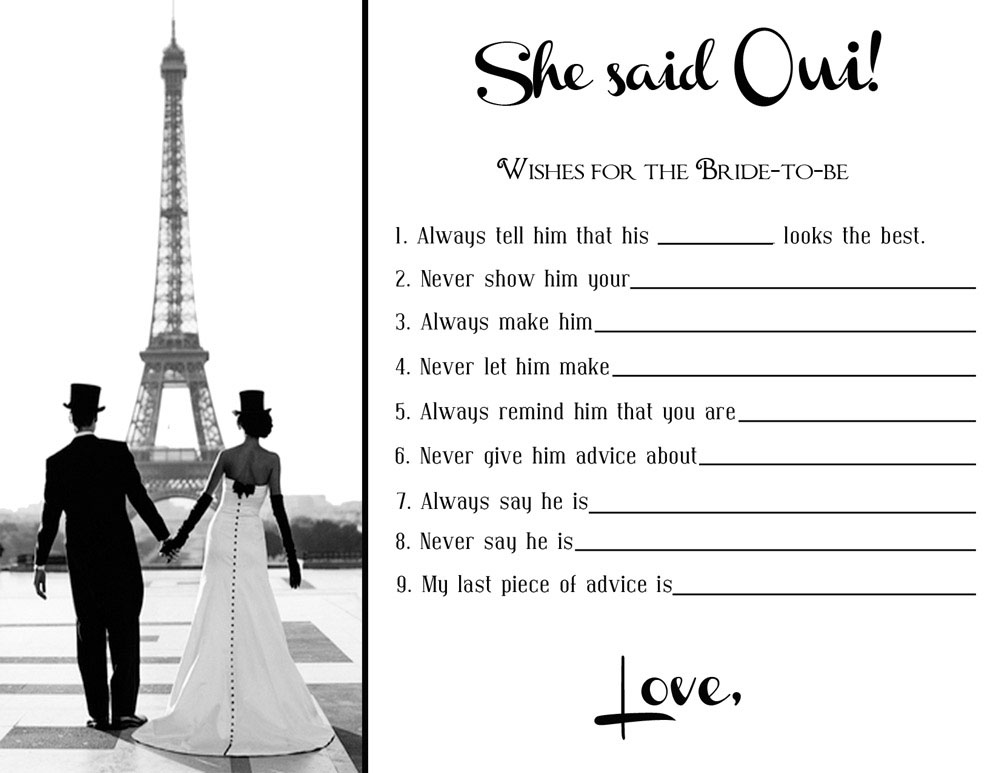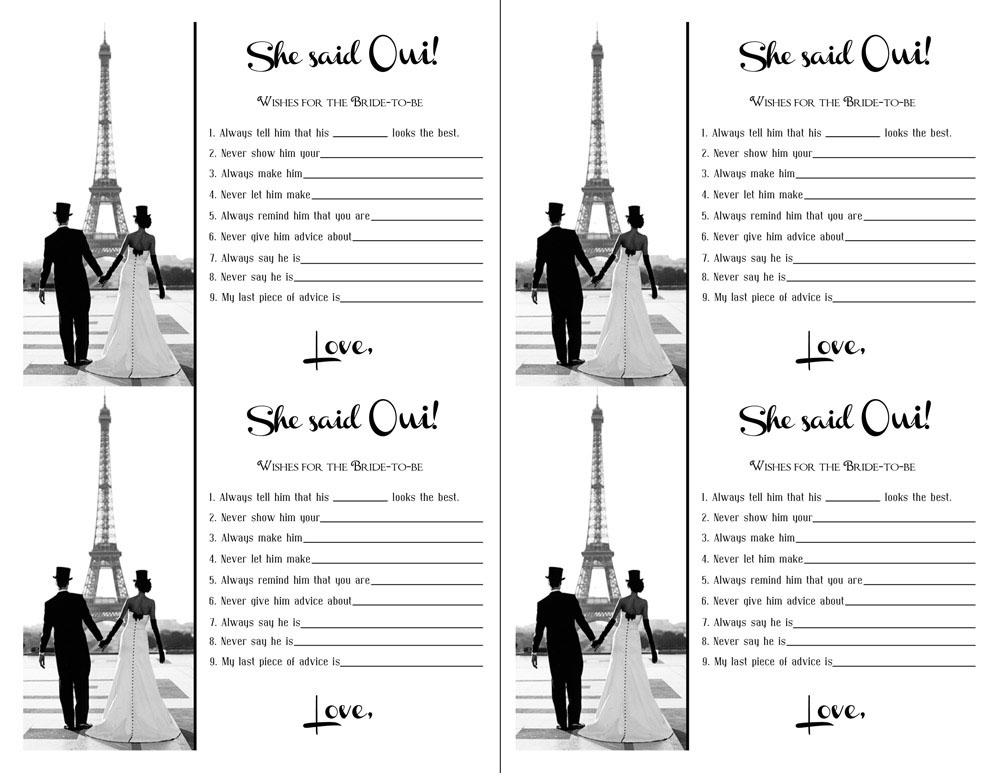 Click links to download the printables in high-res PDF format:
* Wish Card – single
* Wish Card – 4 on a sheet
Please share with us how you incorporated our "She Said Oui" Wish Card at your Parisian Bridal Shower!